PlayStation 5 Revealed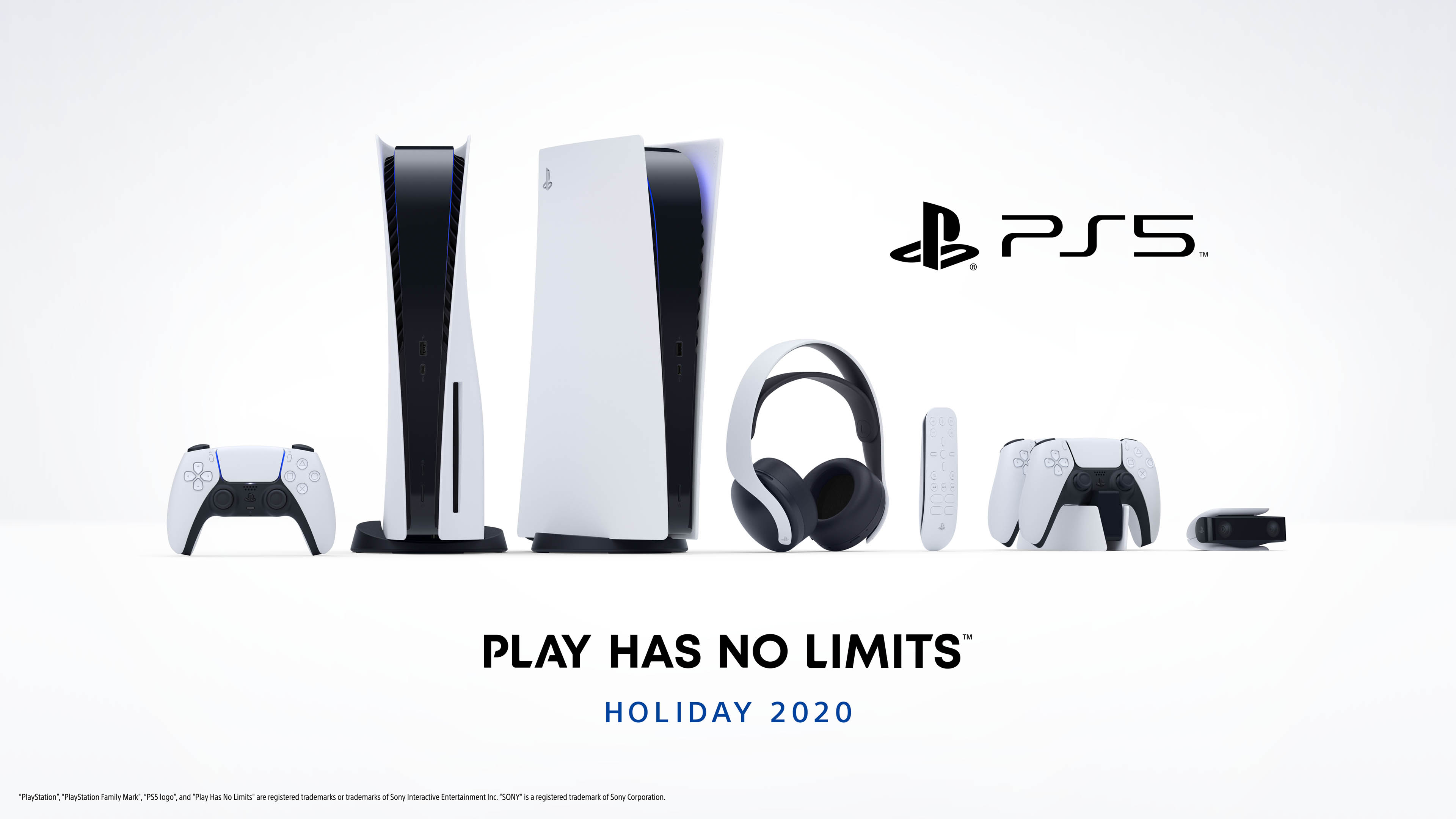 After months & months of teasing, the long awaited next generation gaming hardware by Sony is finally revealed & we are able to take a good look at the all new sleek looking PlayStation 5 console. The console design features a two tone white & black design that matched the DualSense controller's aesthetics. 
From what we can gather from the front view, it comes with Blu-ray optical drive, USB Type A and USB Type C ports at the front and blue LED glow along the cooling vents at the top. Sony has not shown what the rear of the console looks like, at least for now. Sony also introduced another console variant called the PlayStation 5 Digital Edition with one key difference, it does not include a Blu-ray optical drive. This option is made for people who prefer digital downloads. If you like to collect or trade physical disc, you can go for PlayStation 5 console with Blu-ray optical drive.
Like the PlayStation 4 console, you can place them vertically or horizontally, whichever orientation fits in or on your TV shelves. To further compliment the two tone black & white design aesthetic, Sony also revealed a range of accessories for the PlayStation 5 including Pulse 3D  wireless headset, HD Camera, Media Remote, and a DualSense Charging Station. Sony have not reveal any details on them, but we can expect them to provide more info sometime soon.
No pricing announced just yet, PlayStation 5 is expected to arrive sometime in the holidays 2020. For future updates, please visit www.playstation.com/en-my/ps5 for the latest info.