Everything You Need To Know About PlayStation 5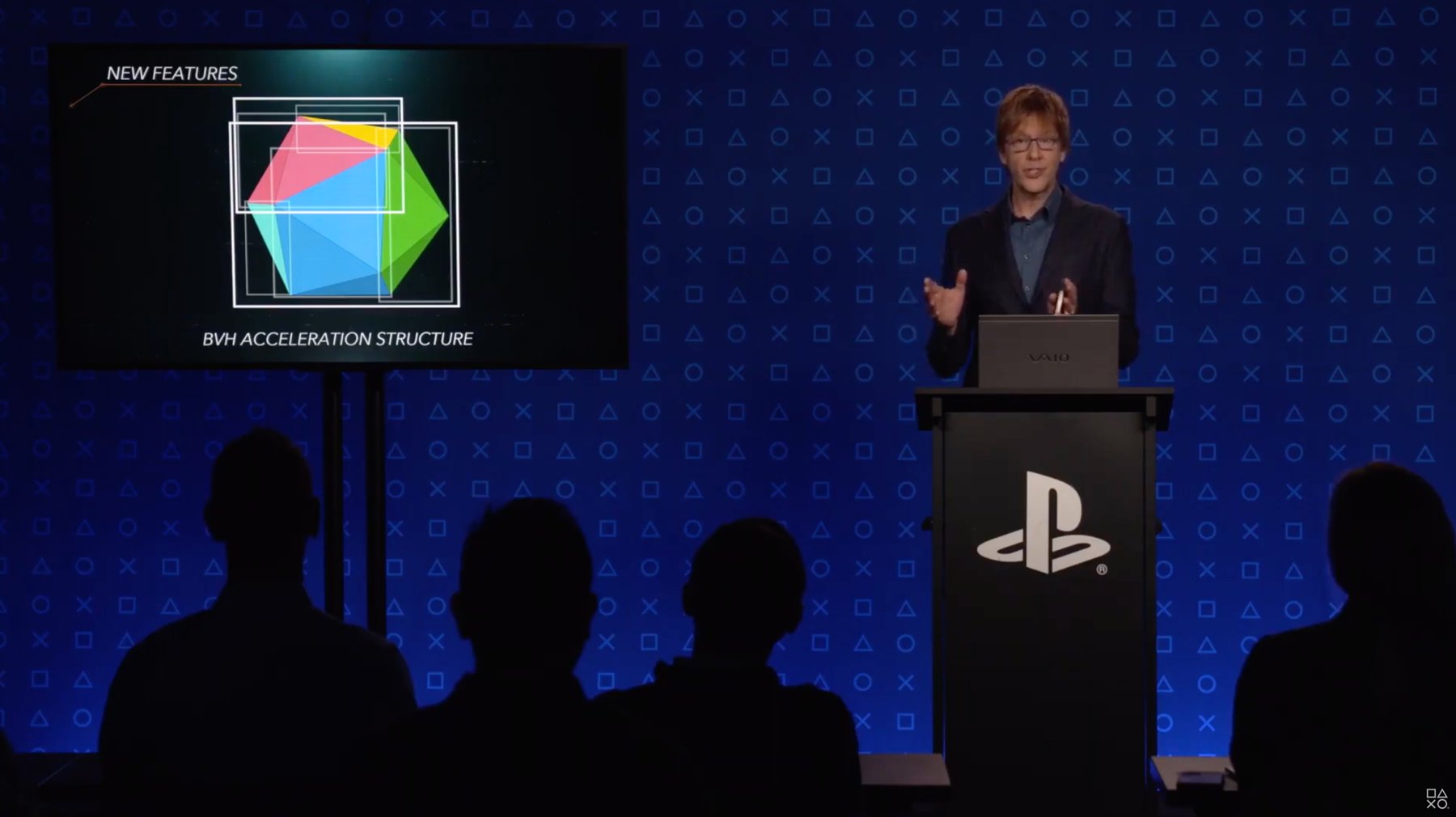 Sony reveal lots of juicy details about the upcoming PlayStation 5 console which is soon to launch sometime end of this year.
Sony have yet to reveal their physical console, but PlayStation 5 lead system architect Mark Cerny decided to gracefully share the nitty gritty technical details on what is powering the PlayStation 5 console.
Console Specifications
CPU: x86-64-AMD Ryzen™ "Zen 2" with 8 Cores/16 Threads, variable frequency, up to 3.5 GHz

GPU: AMD Radeon™ RDNA 2-based graphics engine with Ray Tracing Acceleration, variable frequency, up to 2.23 GHz (10.3 TFLOPS)

System Memory: GDDR6 16GB, 448GB/s Bandwidth

SSD: 825GB, 5.5GB/s Read Bandwidth (Raw)

PS5 Game Disc: Ultra HD Blu-ray™, up to 100GB/disc

Video Out: Support of 4K 120Hz TVs, 8K TVs, VRR (specified by HDMI ver.2.1)

Audio:

"Tempest" 3D AudioTech
CPU & GPU
The PlayStation 5 will be powered by a custom AMD Ryzen™ "Zen 2" with 8 Cores/16 Threads, variable frequency, up to 3.5 Ghz, a huge boost over the ancient AMD Jaguar chip that is powering the PlayStation 4 & PlayStation 4 Pro.
It is also feature a beefier GPU with a custom AMD Radeon™ RDNA 2. Unlike the of the shelf, Radeon RX5000 series based on RDNA 1, it's much improved & power efficient with real-time hardware accelerated ray tracing.
Solid State Drive
It will feature a proprietary internal Solid State Drive (SSD) 825GB storage with  5.5GB/s Read Bandwidth (Raw). Even though it comes with an unusual figure of 825GB of storage, it has a clever trick that allow the SSD toto seek and pull data on the drive almost instantaneously. you will be able to expand the storage via of the shelf M.2 SSD (Please note that only certain type of NVME M.2 SSD will be compatible, hopefully they'll reveal more info in the near future) or external USB storage for PlayStation 4 backward compatible titles which you can trasfer over to SSD for better load times.
Backwards Compatibility
The console will able to run PlayStation 4 games, but not all of them at launch.  Mark Cerny has noted that the team has tested top 100 PlayStation 4 titles & we can expect them to run most the game at launch. They have yet to reveal what the top 100 games are, but hopefully more games will be added to the compatibility list in the future.
You can click on the link below to watch the stream if you want to learn more technical details on the upcoming PlayStation 5.