World War Z-(R2)(Eng)(PS4)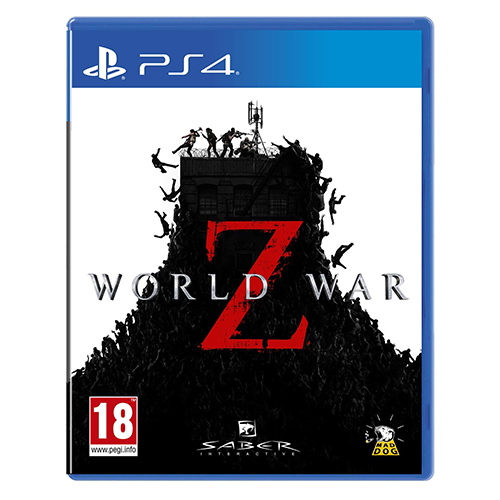 World War Z-(R2)(Eng)(PS4)
---
* Free shipping delivery to East Malaysia
* Usually ships within 1-3 business days
Outlive The Dead
World War Z is a heart-pounding coop third-person shooter for up to 4 players featuring massive swarms of hundreds of zombies. Focused on fast-paced gameplay, World War Z follows the story of a hardened few struggling together to outlive the dead.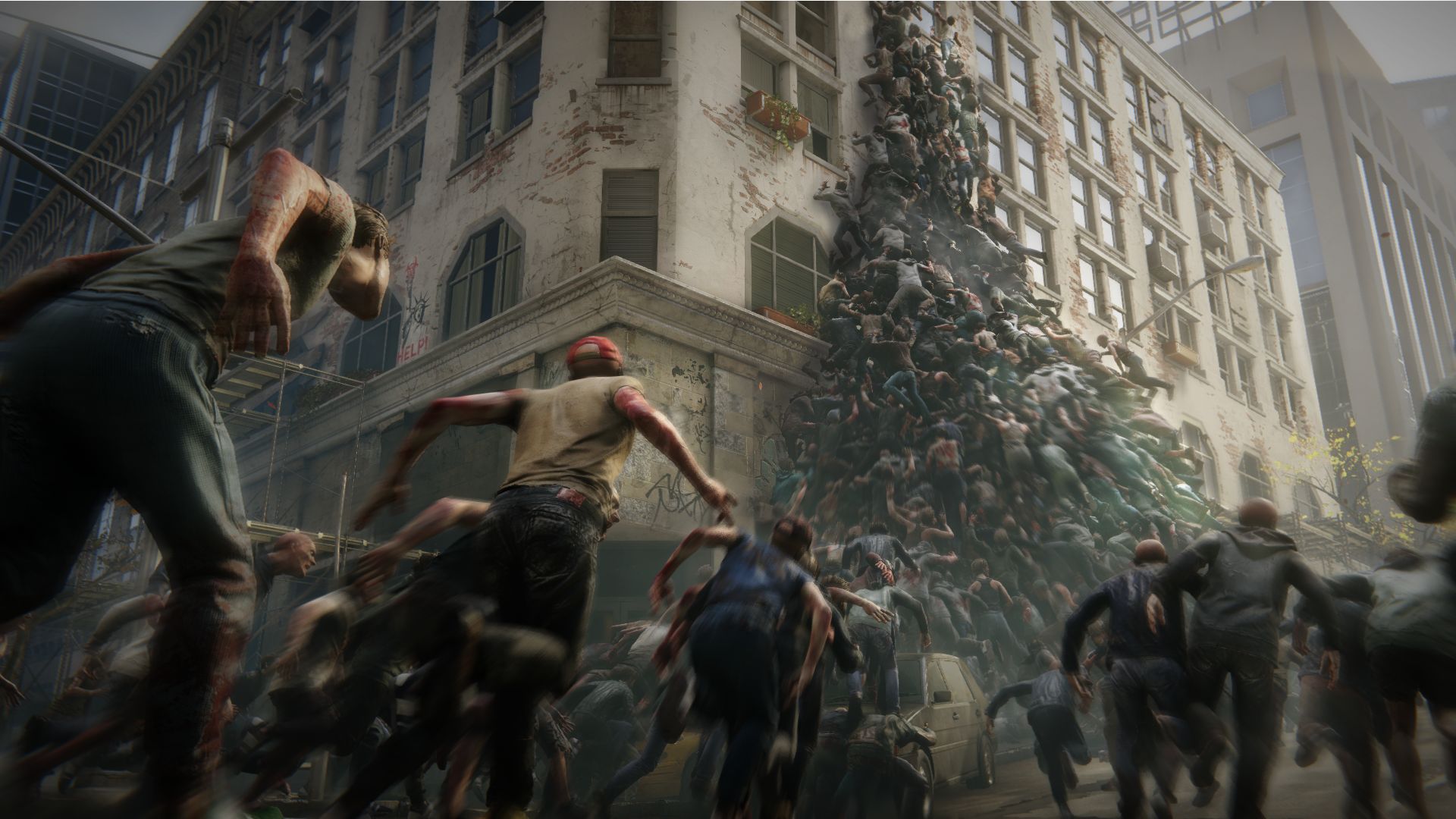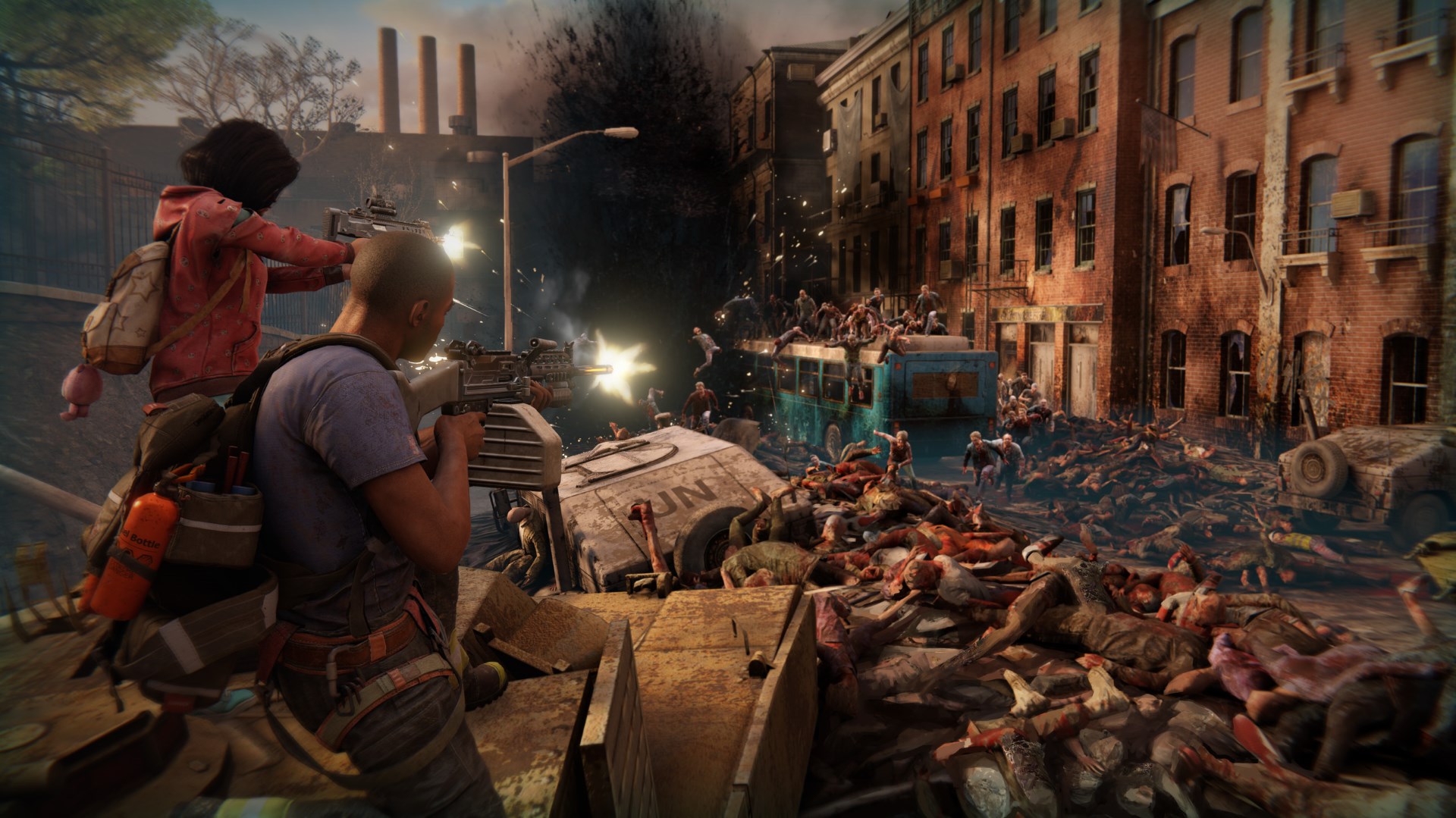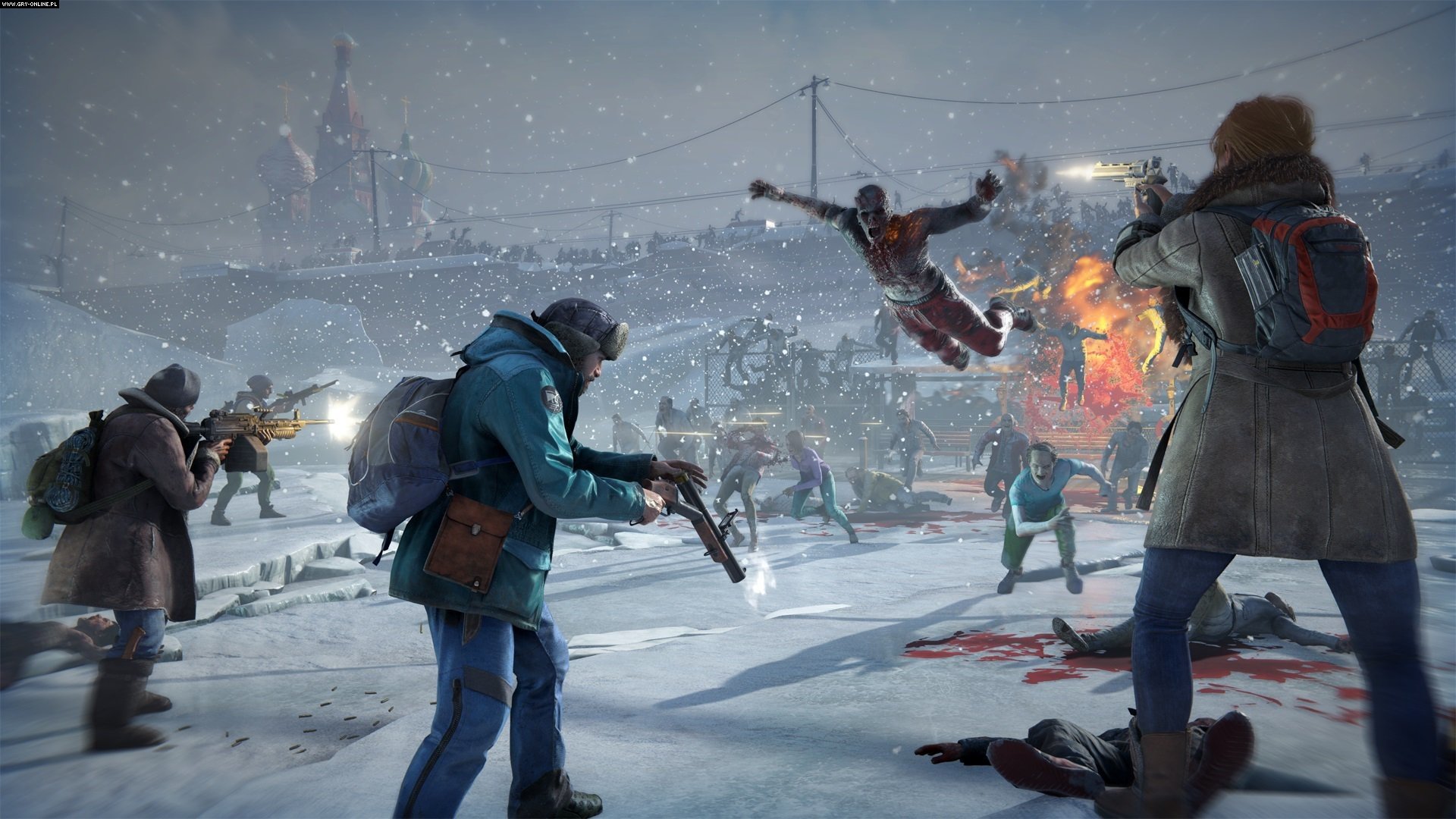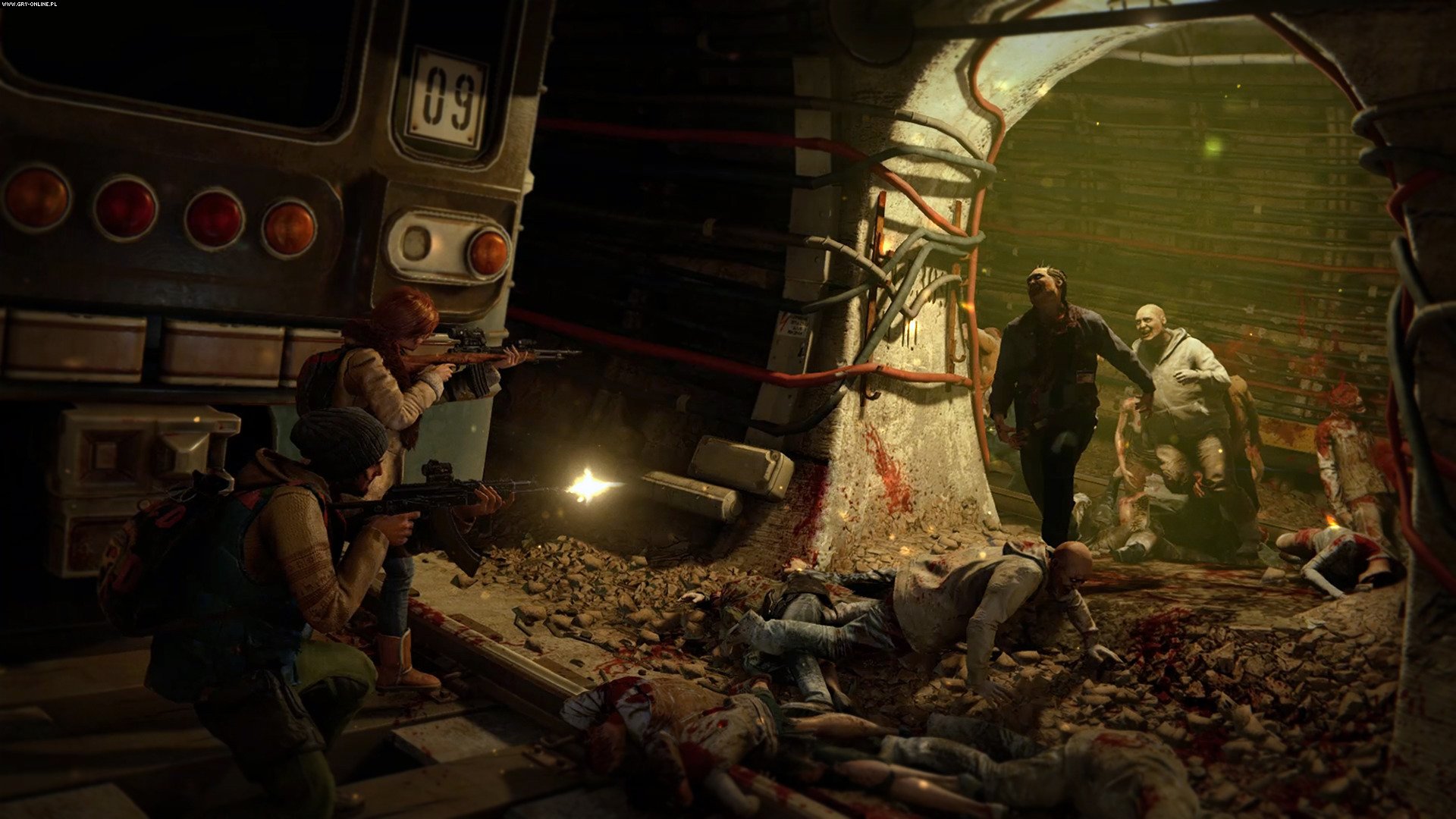 Heart-pounding Co-op
World War Z is a thrilling four-player cooperative third-person shooter featuring massive swarms of zombies that recklessly rush their living prey. Focused on fast-paced gameplay — and based on the incredibly popular Paramount Pictures property of the same name — World War Z explores new storylines and characters from around the world in tense, overwhelming, gruesomely exciting missions crafted specifically for modern consoles and PC. 
The swarm feels neither fear nor mercy. It rolls forward to spread and consume. Together, make your stand and unload an arsenal of deadly weaponry into these hundreds of swarming zombies. Feel the satisfying rush of life as you cheat death and prevail against such overwhelming odds. Cut the undead down with rocket launchers, machine guns, sentries, turrets, grenade launchers, barbed wire, and more.
Stories From a World at War
Humanity is on the brink of extinction. From New York, to Moscow, to Jerusalem, the undead apocalypse continues to spread. Countless millions of ravenous zombies without feeling or fear overwhelm and infect the embattled survivors of World War Z.
As the end looms, a hardened few band together and endure. Alone, we are easily overcome. Together, we may yet bring down the horde and press on. For our story – the story of humanity – can only live on if we do.
Moscow
Father Popov and his team must survive the zombie horde to find a secret Kremlin bunker
New York
A group of survivors atop a Manhattan office building must survive the zombie infested buildings, streets and subways of New York to escape the city while the military attempts to take it back.
Jerusalem
A military squad must rescue a top scientist from the fallen city to activate a weapons system on an abandoned satellite base.
The Zombie Swarm
In-game Zombie Hordes behave like real crowds, getting stuck in narrow corridors and climbing on top of each other to reach players on higher levels. Hordes become increasingly more difficult to defeat and behave like single entity bosses as players progress through the game.
Choose Your Class
Level up six unique classes - Gunslinger, Hellraiser, Slasher, Medic, Fixer, and Exterminator - each with their own unique perks and play styles. Customize powerful weapons to survive higher difficulty challenges. 
Features
Battle swarms of hundreds of zombies in gruesomely spectacular firefights
Coop story-driven campaigns
Fight other survivors in Player vs Player vs Zombies modes
Level 6 character classes and weapon upgrades to take on greater challenges
Specifications
1 Player  |  2-8 Network Players  |  Required HDD Space: 19GB or more  |  HD Video Output: 720p, 1080i, 1080p  |  PS4 Pro Enhanced  |  DUALSHOCK 4 Vibration Function  |  Language: Voice: English Subtitle: English  |  Playstation Plus is required to access online multiplayer feature.  |  This software is only compatible with Playstation 4 system  |  Region 2