Trine 5: A Clockwork Conspiracy - (R2)(Eng/Chn)(PS5)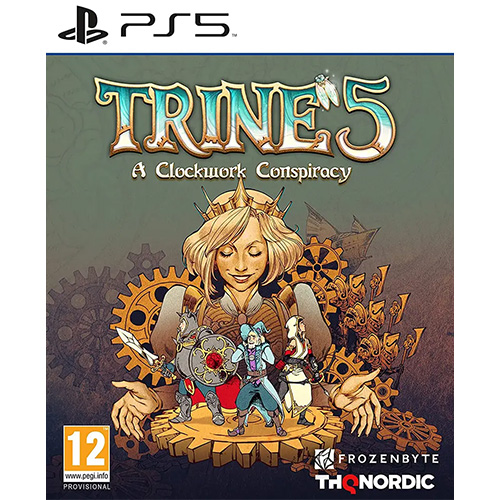 Trine 5: A Clockwork Conspiracy - (R2)(Eng/Chn)(PS5)
---
* Free shipping delivery to East Malaysia
* Usually ships within 1-3 business days
Trine 5: A Clockwork Conspiracy will take Amadeus the Wizard, Zoya the Thief, and Pontius the Knight on their most action-packed journey yet!
The Trine series is back with its biggest adventure! In their fifth outing, the Heroes of Trine are pitted against dastardly and duplicitous villains, who will stop at nothing to seize control of the kingdom. The clock is ticking to save the world of Trine!
With their reputations tarnished, loved ones in danger, and their own magical powers at stake, the Heroes of Trine must reunite to push back a fearsome Clockwork army and bring peace and justice to the land!
Traverse breathtaking 2.5D landscapes in Trine's deepest and visually richest chapter to date, with an all new cast of characters - some friends, some foes, but all unforgettable.
Whether by yourself or playing with up to three friends in online and local co-op, the upgraded puzzle difficulty system keeps things fresh, adapting the challenge to the number of players.
Level up the heroes' abilities with the all-new skill quest system, growing their legend as they are once again united by… the Trine!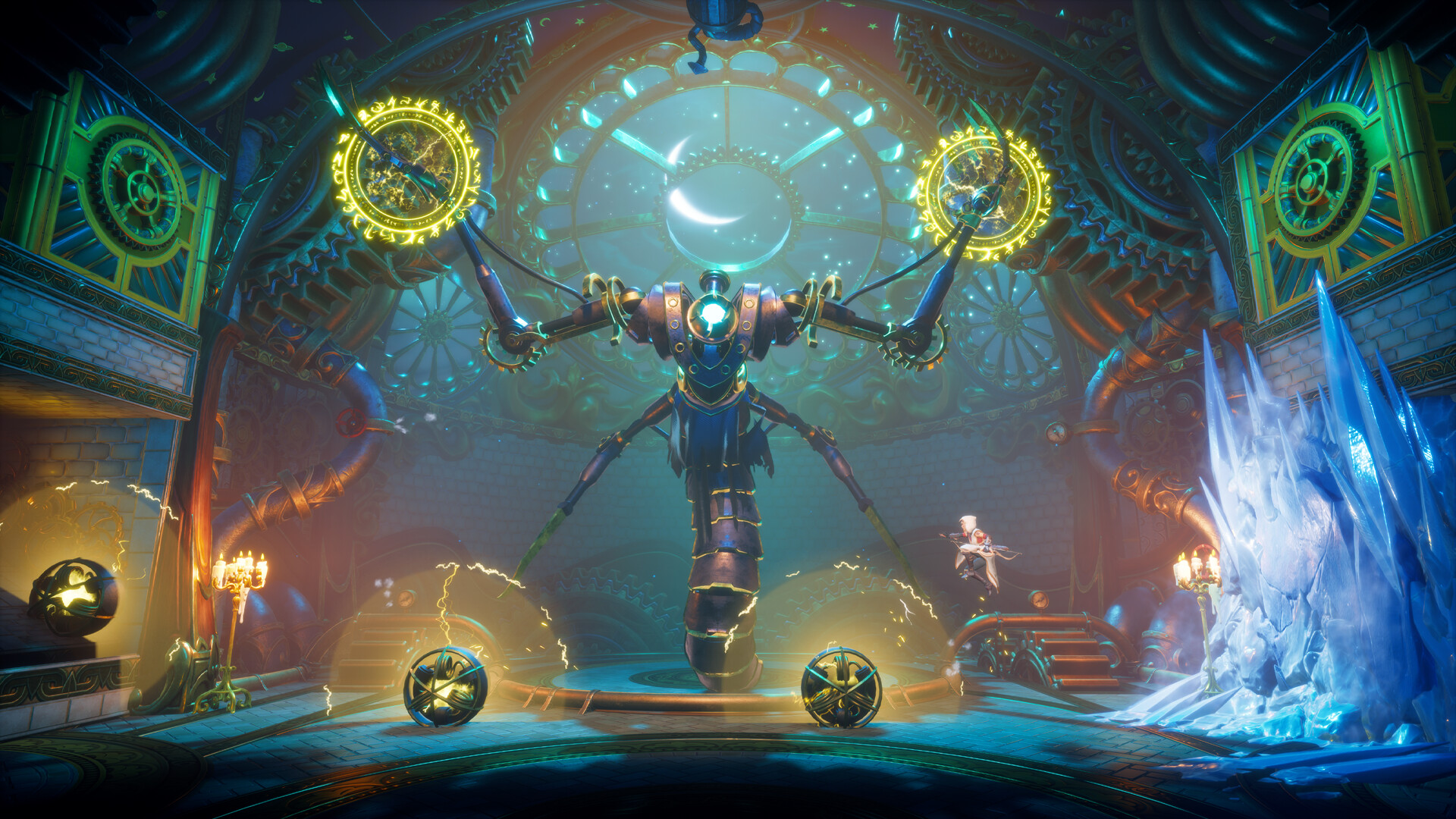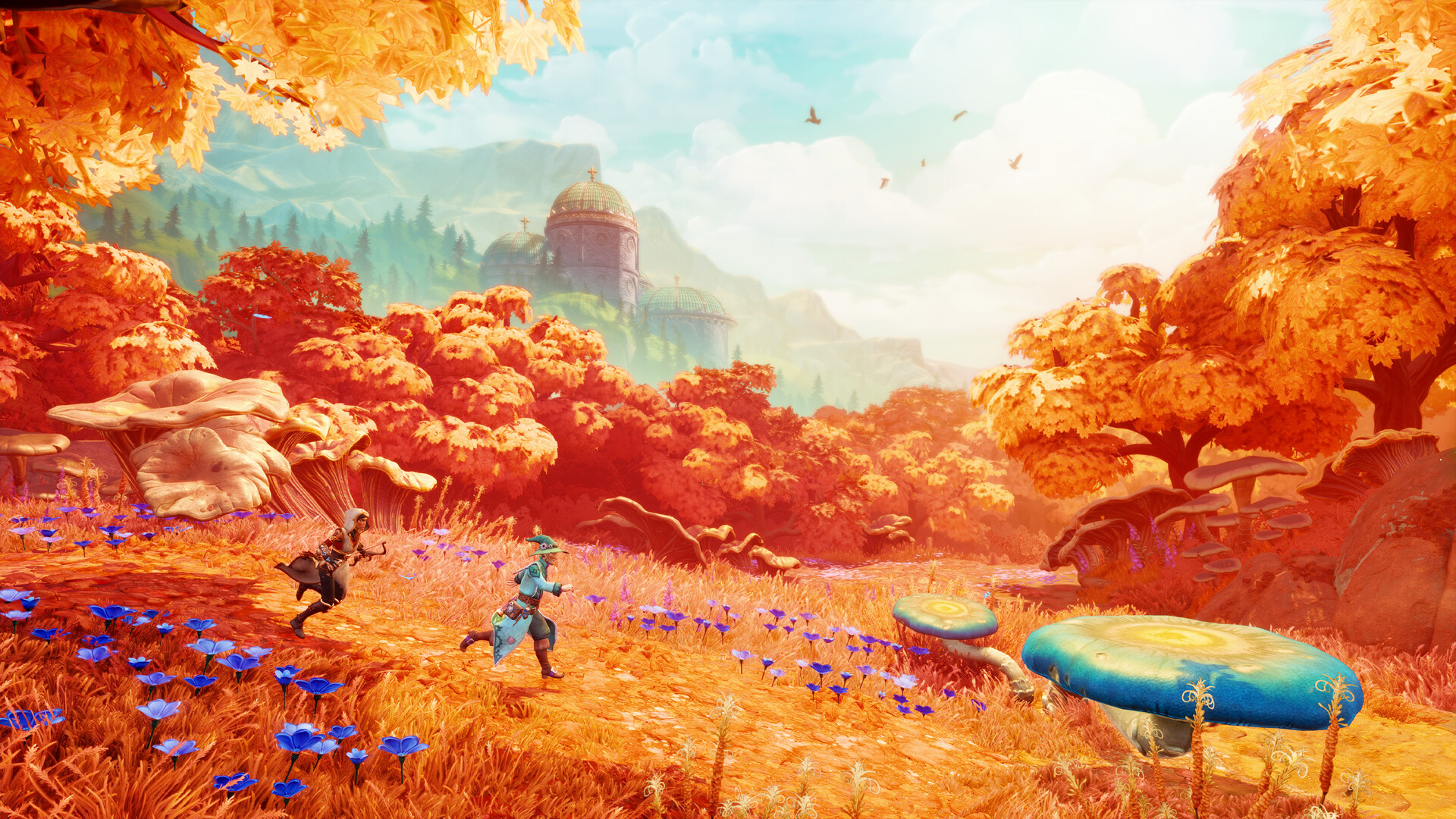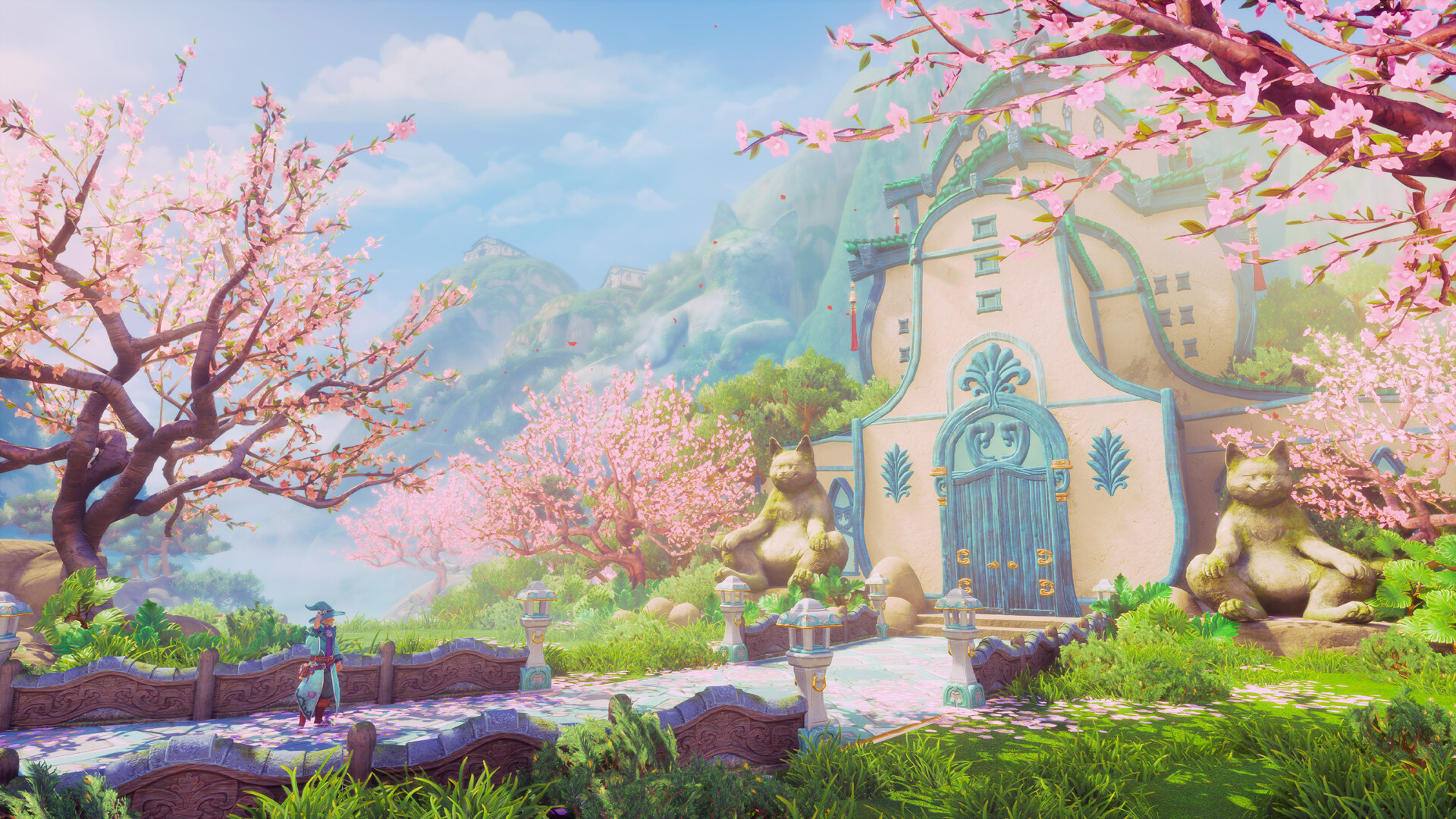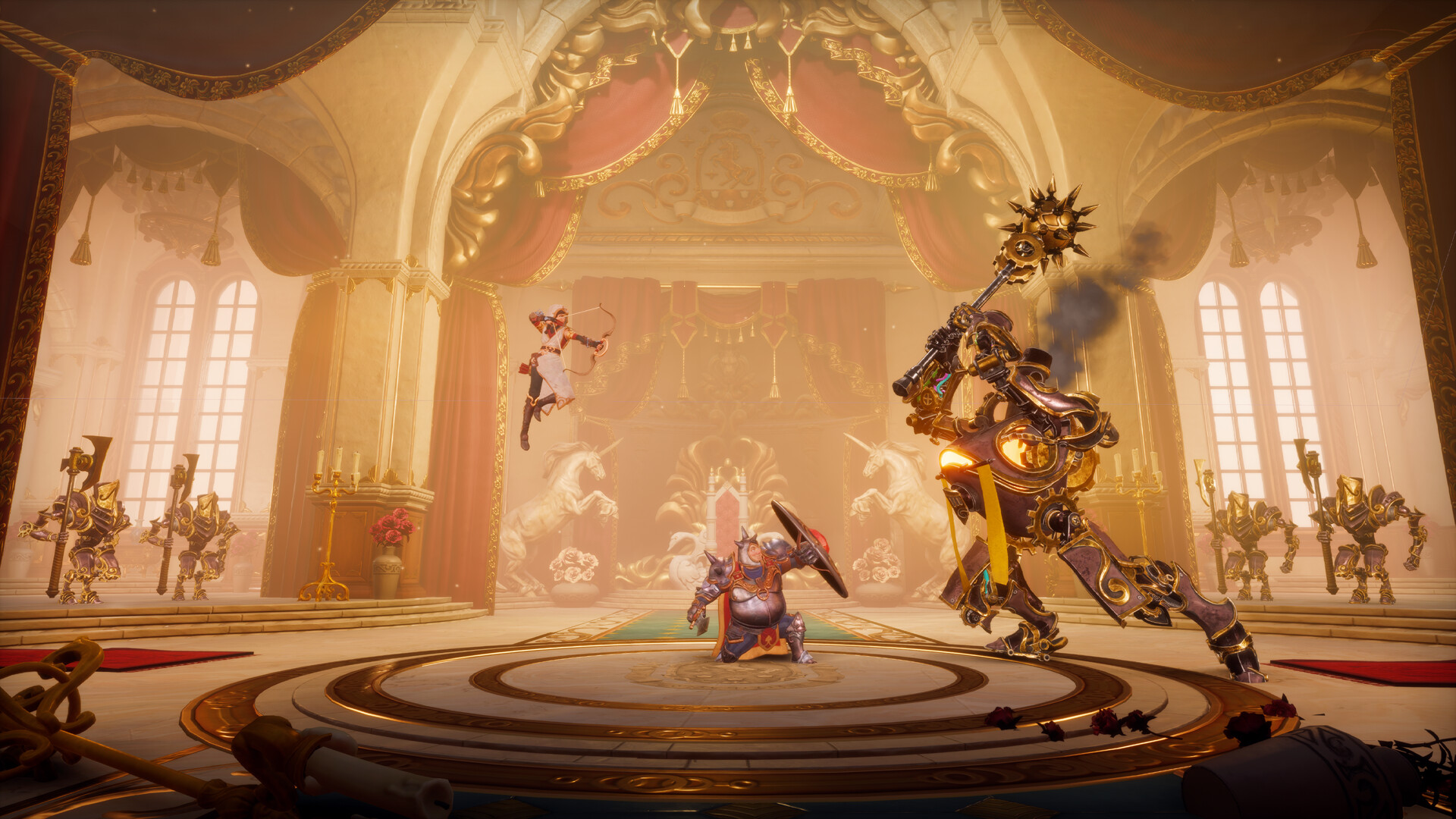 Features:
2.5D adventure with world-renowned puzzle platformer action
Combine forces in 1-4 players (single player, local and online co-op)
Accessibility and replayability through an adaptive difficulty system for both combat and puzzles
Beautiful fantasy world with stunning visuals
New combat system and tense boss encounters
Fairytale soundtrack, as well as a voice cast of returning favourites and charming new additions
Character-specific skill quest system adds greater depth and playstyle variety than ever before
Trine's most epic tale yet, with more levels, puzzles, and battles than previous entries
Express yourself - deck the heroes of Trine out in customisable outfits
Bring the kingdom back from the verge of clockwork oblivion in Trine's most magical story, with fiendish villains and memorable allies