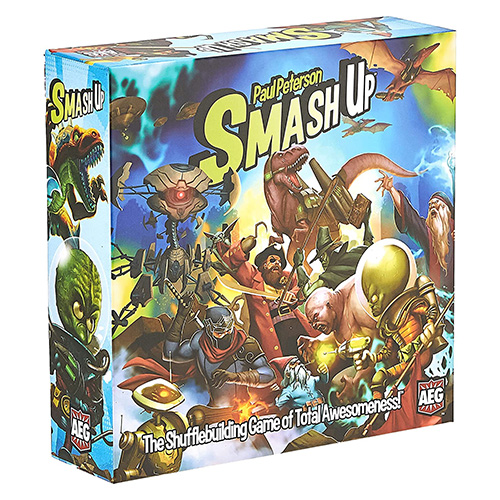 Smash Up (Board Game)
---
* Free shipping delivery to East Malaysia
* Usually ships within 1-3 business days
When a Base is smashed, each player in 1st, 2nd and 3rd place scores points. 4th place? Sorry, bro – try harder next time.
With 8 different factions, Smash Up includes dozens of combinations to try. Pirate-Aliens play different than Ninja-Aliens, for instance. Which will you use to smash up your opponents?
And did we mention the dinosaurs have laser beams?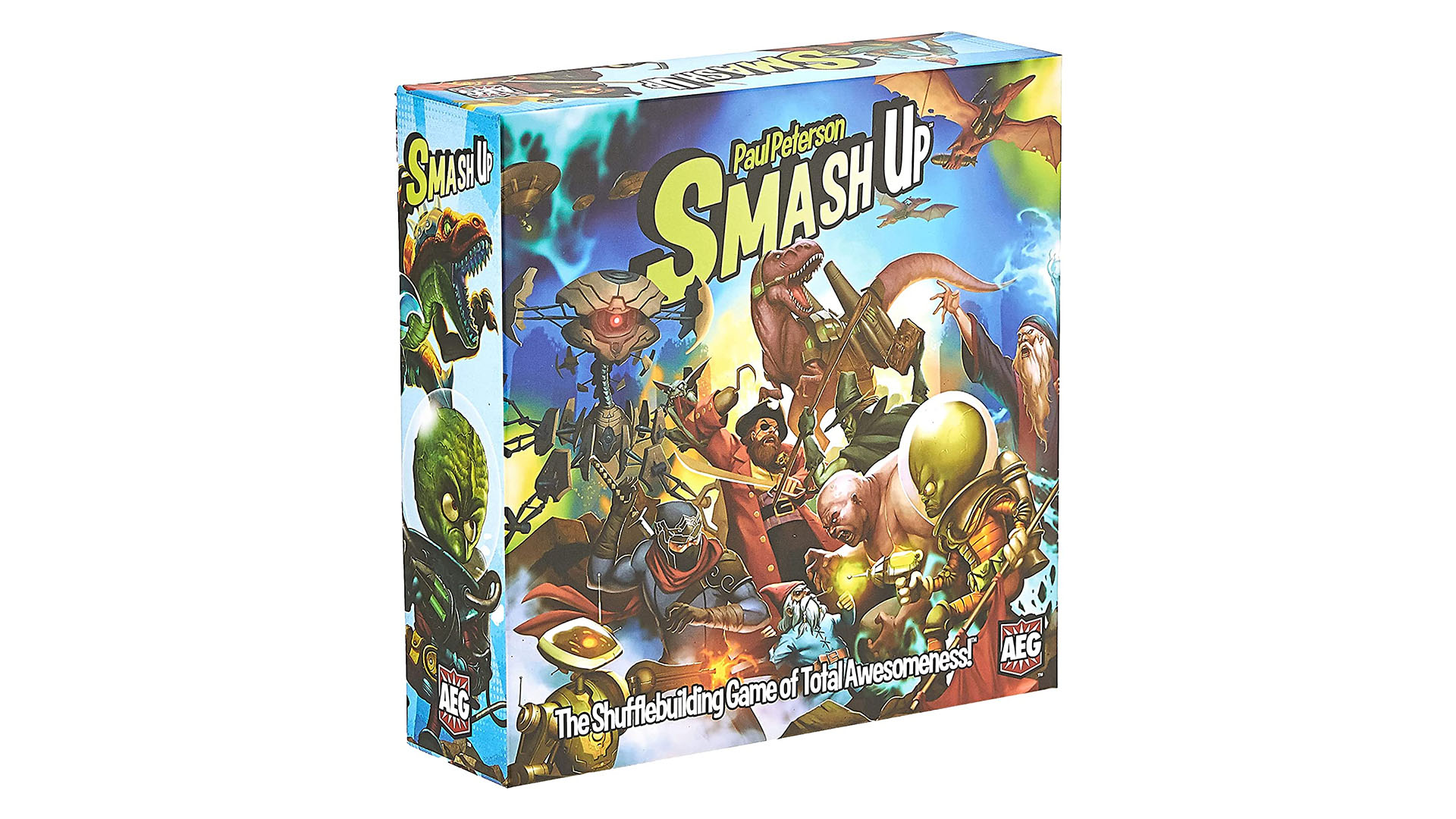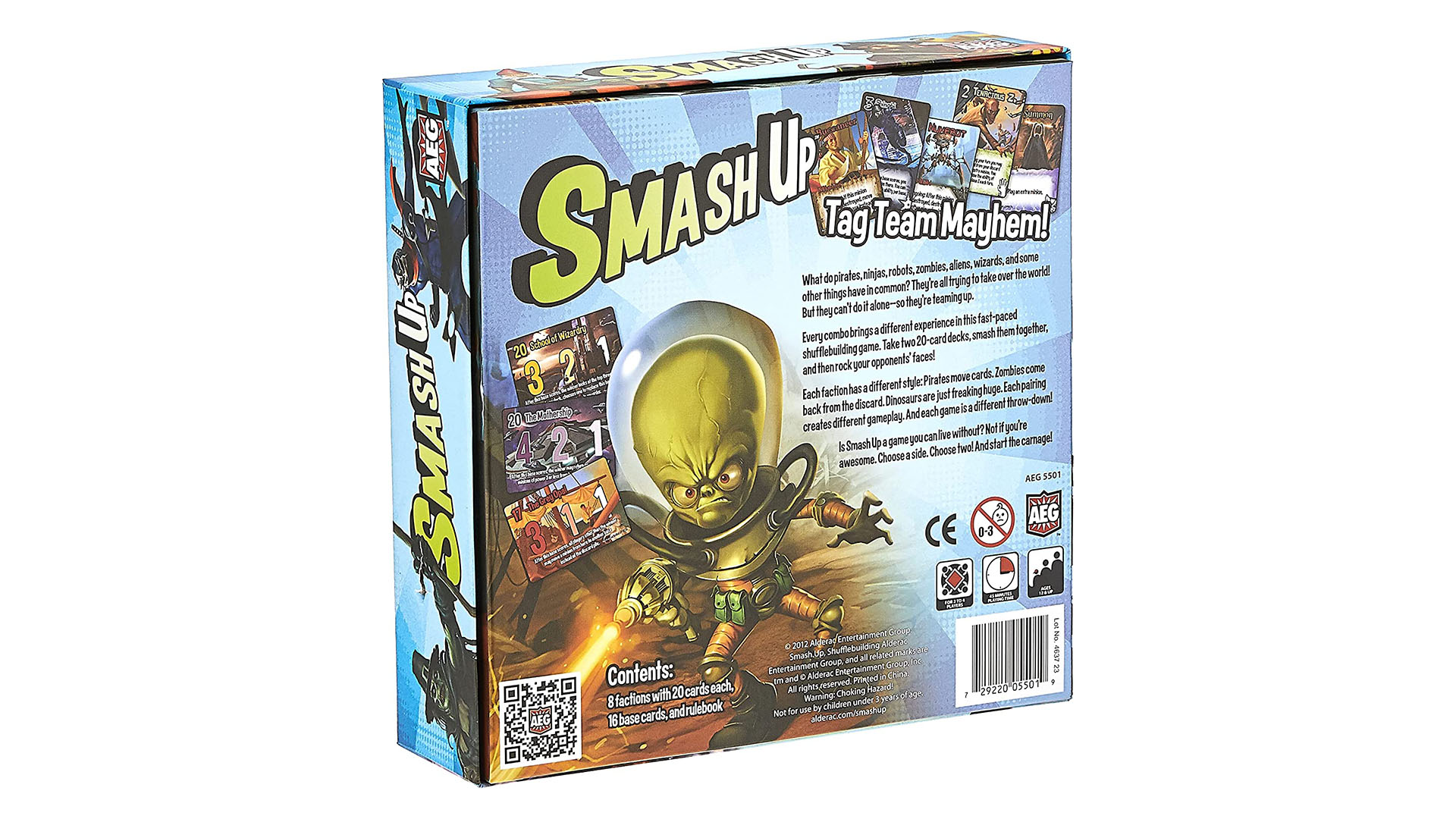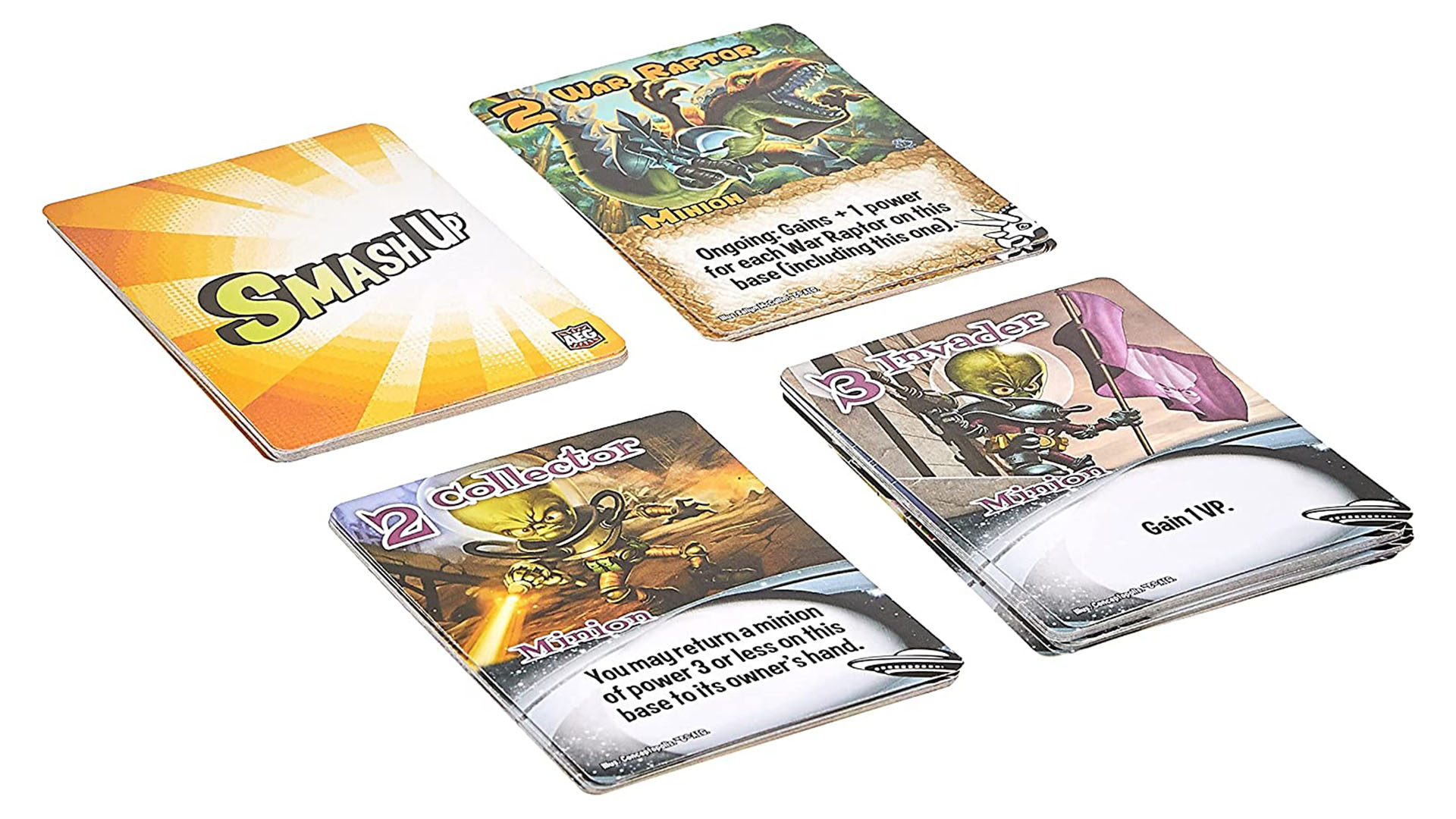 The "shufflebuilding" game Smash Up starts with a simple premise: Take the 20-card decks of 2 factions, shuffle them into a 40-card deck, then compete to smash more Bases than your opponents! Each faction brings a different game mechanism into play - pirates move cards, zombies bring cards back from the discard pile, dinosaurs have huge power - and every combination of factions brings a different play experience.
During play, Base cards (each with their own difficulties and abilities) are in play. You attempt to have the most power on the Base from your minions when the Base is smashed. Sounds easy? How easy is it when an opponent's Alien-Ninja decides to Beam Up your minions to other Bases - flat out Assassinate them? What about when the Pirate-Dinosaur player Full Sails in and releases King Rex to stomp your minions into the ground, or when the Wizard-Zombies use their Mystic Power to create an Outbreak, suddenly flooding minions onto the Base from the discard pile? Or what if you faced a Zombie-Dinosaur player instead and he created an Outbreak of massive beasts all at once?!?
This Smash Up core game features 8 distinct factions that you can mix and match to defeat your opponents:
Pirates move cards around the table keeping your opponents unbalanced.
Ninja strike from the shadows and steal victories from under enemies.
Zombies refuse to stay in the discard pile, continually returning to the fight.
Robots churn themselves off the factory line with frightening efficiency.
Dinosaurs (with lasers) bring stunning power to the fight, dwarfing their opposition.
Wizards use their arcane knowledge to secure whatever  cards you may need at the time.
Tricksters use their mischievous nature to make life extremely difficult for opponents.
Aliens change the very nature of the battle, moving enemies about, and manipulating the Base cards you fight for.