RollerCoaster Tycoon Adventures Deluxe - (R2)(Eng)(PS4)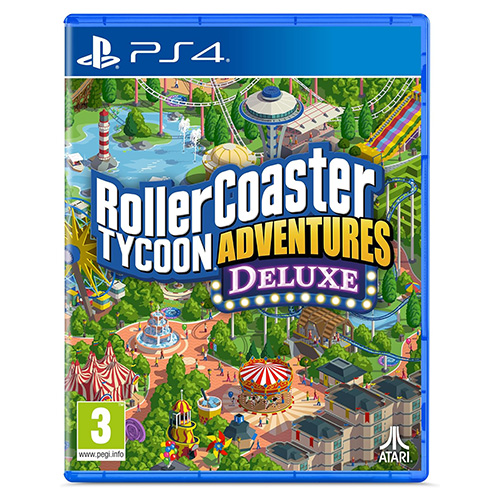 RollerCoaster Tycoon Adventures Deluxe - (R2)(Eng)(PS4)
---
* Free shipping delivery to East Malaysia
* Usually ships within 1-3 business days
Family Friendly Tycoon Fun!
Casual, user-friendly park simulation and a cheery new visual style let players of all ages create the theme park of their dreams!
Players have three distinct game modes to build their entertainment empire — exciting Adventure Mode, tricky Scenarios and the open Sandbox. Over 120 wonderfully wacky rides, restaurants, and shops guarantee that parks burst with eye-catching action, and the intuitive coaster builder lets players create wild, death-defying coasters with ease. Four unique themed environments, along with water and terrain options, ensure every park is distinct and exciting. Becoming a RollerCoaster Tycoon has never been this fun or this easy!