One Piece Card Game Starter Deck - The Seven Warlords Of The Sea [ST-03] (TCG)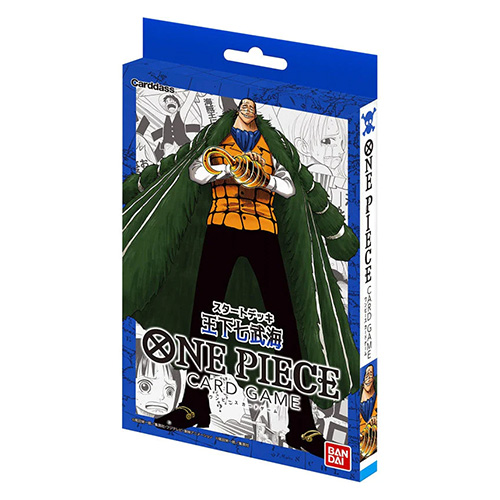 One Piece Card Game Starter Deck - The Seven Warlords Of The Sea [ST-03] (TCG)
---
* Free shipping delivery to East Malaysia
* Usually ships within 1-3 business days
STARTER DECK ( Seven Warlords Of The Sea) ST-03
Trading card game (TCG) released by Carddass and licensed by Shueisha. First announced March 7, 2022, this card game will be released in Japan in July 2022 as part of One Piece's 25th-anniversary celebrations. The game will be released worldwide later in 2022.
Cards feature full-color illustrations of characters from the manga. Cards will have different attributes and point values, but full details have yet to be revealed.
Contents:
Constructed Deck x 1(51 cards)
DON!! Cards x 10
Rule Index Cards x 3
*Same contents for any deck type.
*Contains some identical cards from 17 types for gameplay purposes.