Nintendo Switch Ninjala Collection Card Vol. 1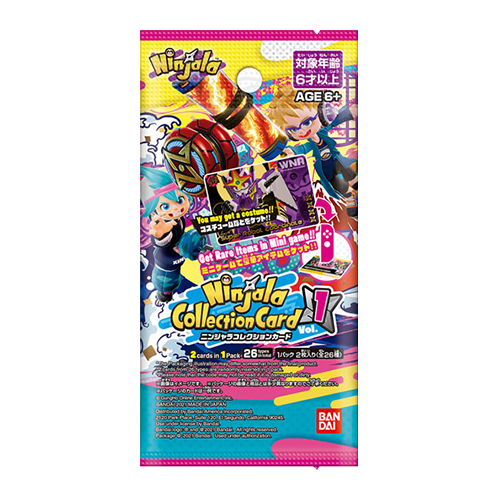 Nintendo Switch Ninjala Collection Card Vol. 1
---
* Free shipping delivery to East Malaysia
* Usually ships within 1-3 business days
Ninjala Collection Cards: Volume 1!
The World of Ninjala
The year is 20XX. The ninja, who once forged the history of Japan, were scattered across the country during the Meiji Restoration. As these ninja mingled with the other clans, their bloodline thinned, and they gradually faded from sight. The descendants of these ninja clans, seeking to preserve their heritage, formed the WNA (World Ninja Association) in the hope of carrying on their legacy. And so it was that the WNA succeeded in developing Ninja-Gum, an art which could summon forth the strength of the Shinobi. And yet creating the most powerful Ninja-Gum requires the strongest of ninja DNA. So it was that the Ninjala Tournament was held, that the mightiest of all ninjas could be found...
Scan the Collection Code on the back of the card from within Ninjala, and you'll get access to a special mini-game! You'll earn tier points depending on how well you perform!
Furthermore, you'll be eligible to win special in-game items as a reward! Among them will be original Ninja-Gum and costumes! Don't miss this chance!