Nexus Masterplug 8 Gang Extension + 2 3.1 USB, 2M, Black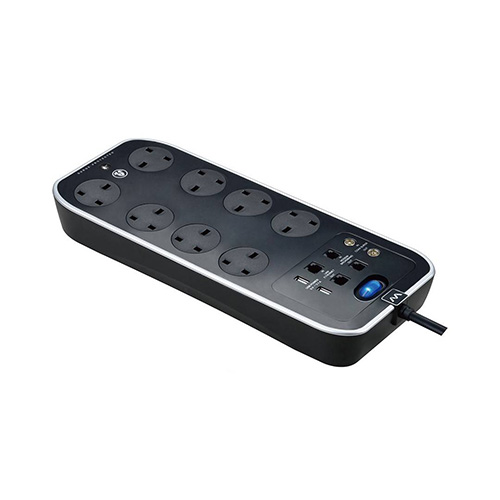 Nexus Masterplug 8 Gang Extension + 2 3.1 USB, 2M, Black
---
* Free shipping delivery to East Malaysia
* Usually ships within 1-3 business days
Surge extension lead - USB power and sockets with surge protection
Surge Protected Sockets
Protects your valuable equipment from damaging surges and spikes.
USB Power
2 x USB sockets to power and charge your mobile phone, MP3
and other devices. 3.1A output shared across two outputs.
Power & Surge Indicators
Blue power indicator shows power is connected and the
socket is ready to use. White surge indicator shows surge
protection is active.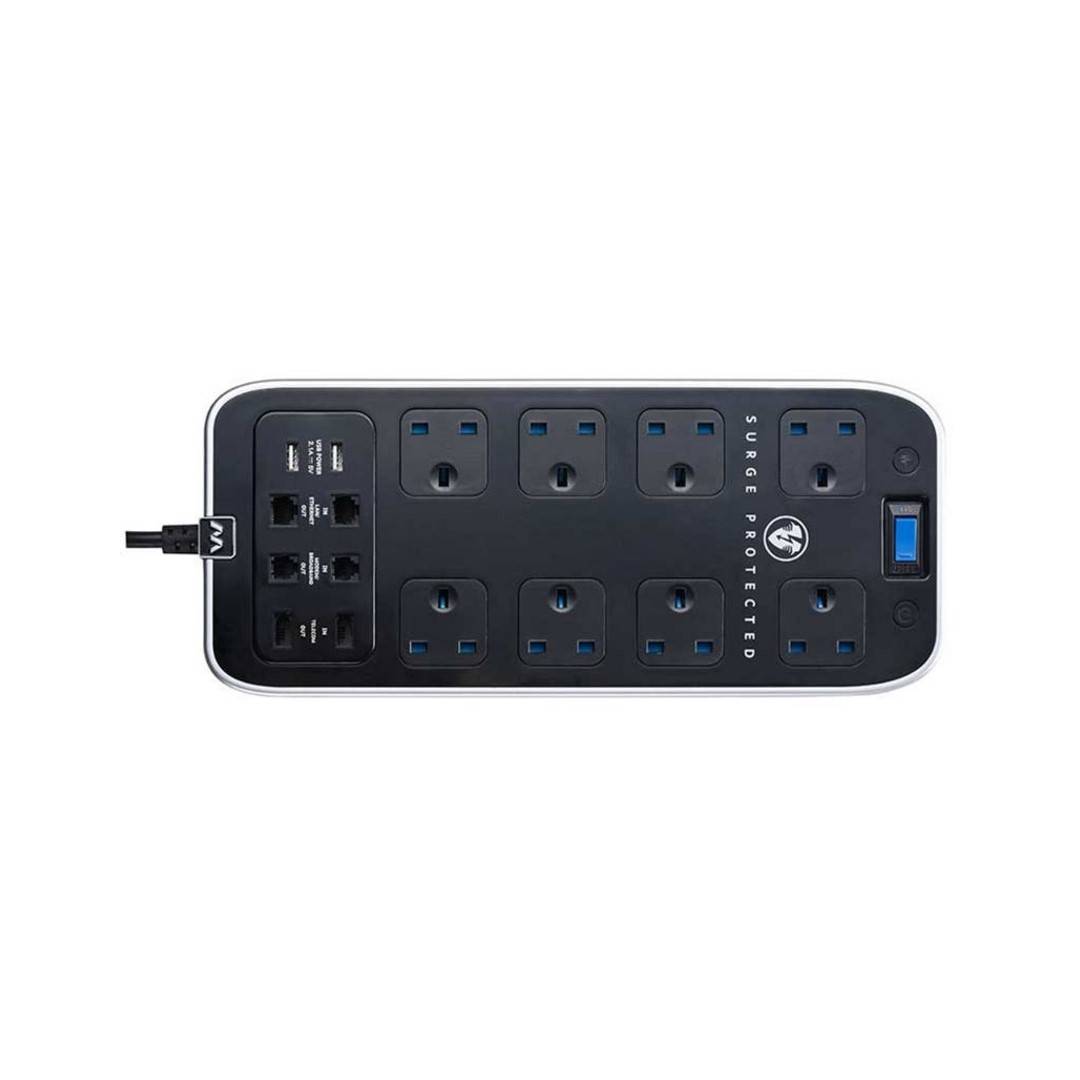 Features:
Two USB ports (2 x Type A)
Telecom protection further prevents damage via broadband, ISDN or modem connections
Protects valuable electrical equipment from surges and spikes
Power switch
LED power and surge indicators
Wall fixing option
Protection - 2 x 14 MOV + Gas Tube
Maximum Surge Energy - 370 Joules
Maximum Surge Current - 12000 Amps
Clamping Voltage - 925 Volts
Response Time - < 25nS
Thermal Cut Out - Yes
Protection - L-N, L-E, N-E
Surge Protection Indicator - Yes - White
Power Indicator - Yes - Blue