My Time at Sandrock (Standard) - (R1)(Eng/Chn)(PS5)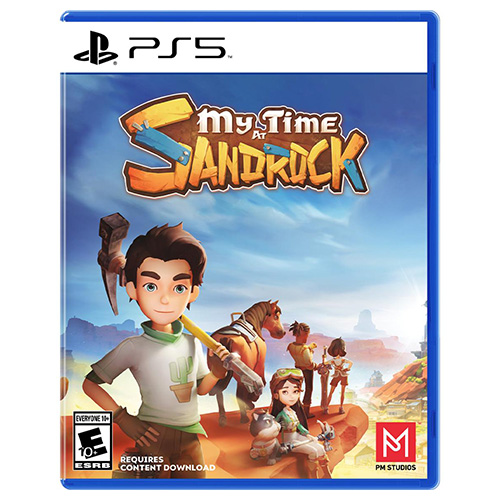 My Time at Sandrock (Standard) - (R1)(Eng/Chn)(PS5)
---
* Free shipping delivery to East Malaysia
* Usually ships within 1-3 business days
Get ready for an adventure of a lifetime with My Time at Sandrock! 
This open-world simulation game takes you on a journey to the charming town of Sandrock, where you'll be tasked with rebuilding the town and making it thrive. With a vast world to explore, you'll encounter unique characters, build relationships, and uncover secrets along the way. The game's stunning graphics and immersive gameplay will keep you hooked for hours on end.
Take the role of a fledgling Builder to Sandrock. It's up to you and your trusty tool-set to gather resources, construct machines, and fix up your workshop into a well-oiled production machine, and save the town from the jaws of economics ruin, as well as a few other unexpected complications.
Just like My Time at Portia, the game takes place in a wholesome post-apocalyptic world; a world where humans have successfully restarted civilization after, long ago, nearly destroying themselves through greed, unbridled technology, and warfare in a period they refer to as the "The Age of Darkness." Current citizens of this world now band together and reject the Old World ideologies as they work to rebuild, but remaking an entire civilization isn't easy…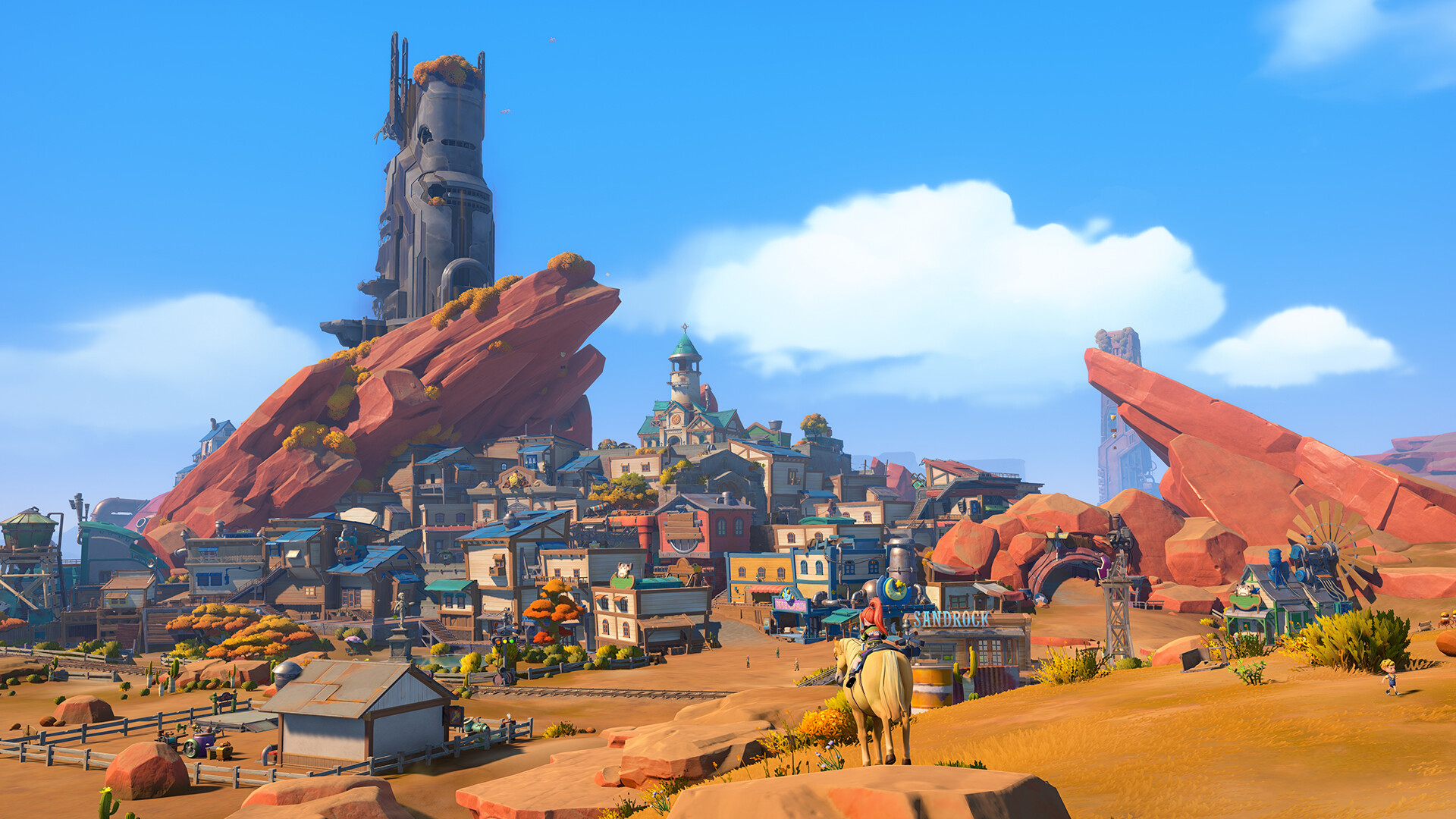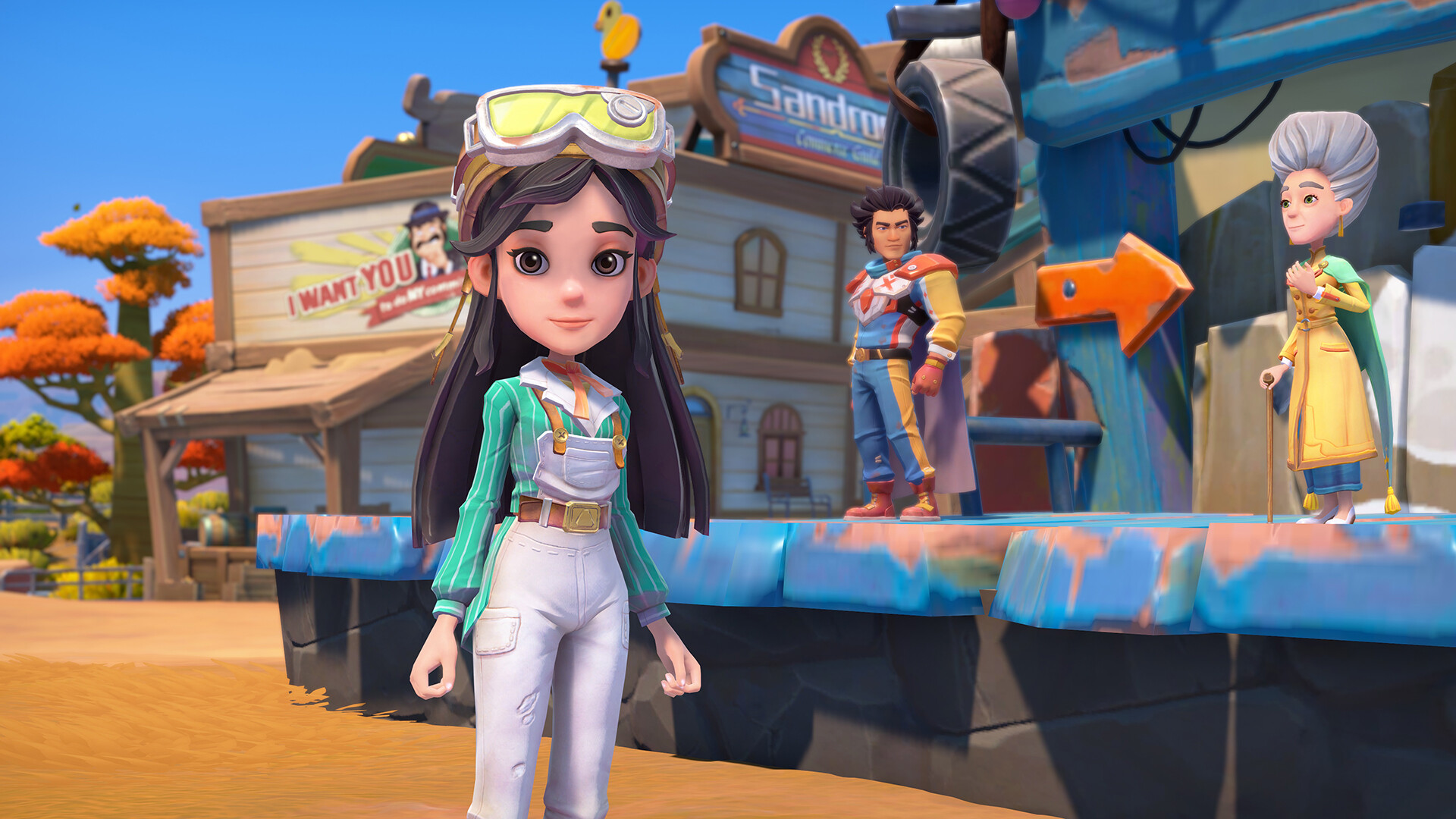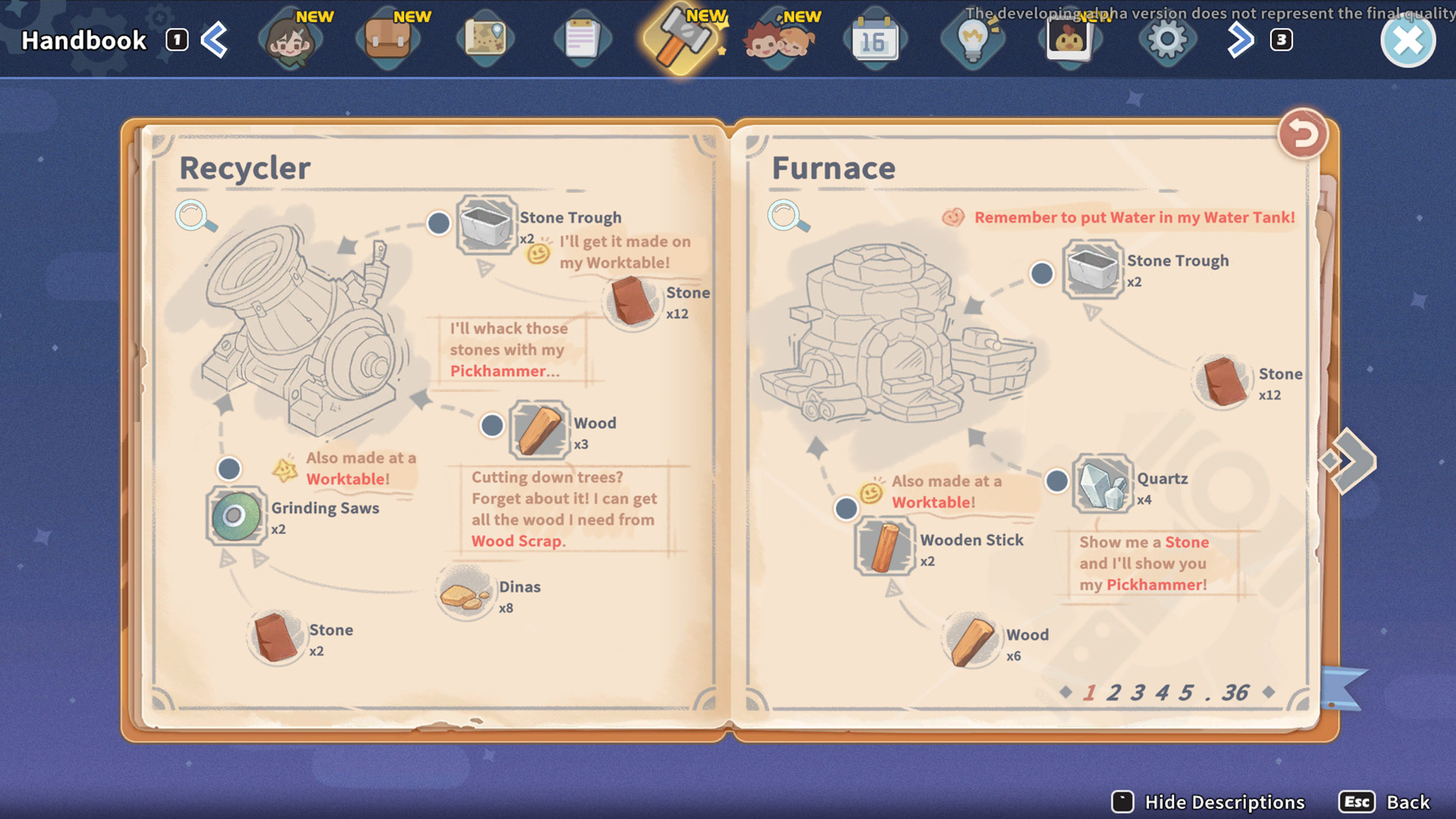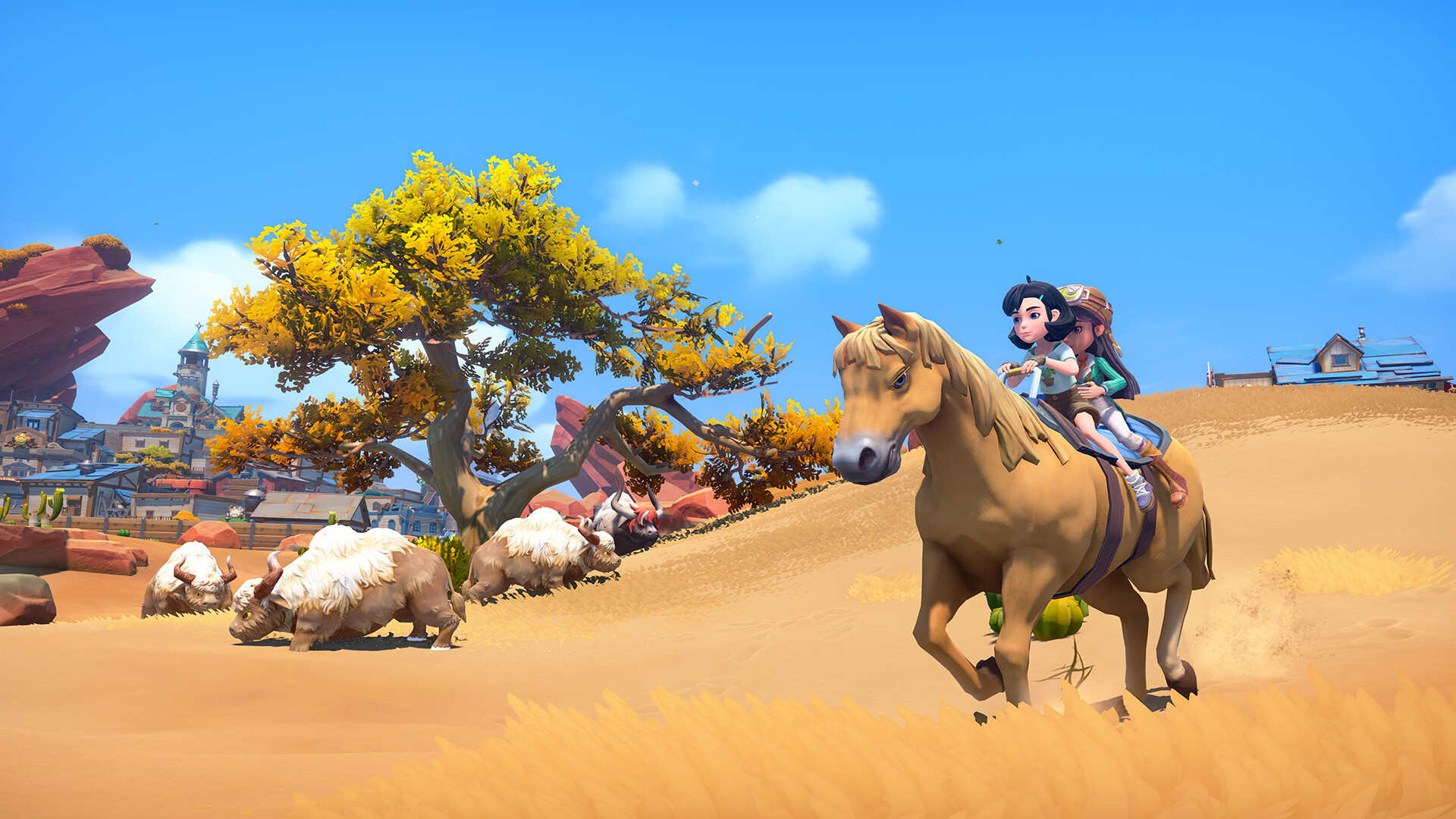 Features:
Build Your Workshop: Use an intricate set of machines to process materials and produce parts of huge structures before assembling them piece by piece to help Sandrock flourish. Create hundreds of unique items at the worktable to decorate your homestead, give gifts to Sandrock's residents, or assist with community requests.
Extensive Stories for NPCS: Experience a detailed story complete with hundreds of side quests and over 30 all-new characters. Spend time getting to know Sandrock's residents, uncovering backstories, and making meaningful connections along the way, including romance and the option to get married and have children!
Mini-Games and More: Sand running, gun fighting, sand fishing, holiday events, and many more, allow you and local residents to stay entertained in the desert town. Use your workshop's profits to turn the empty prairie into farmable land. Grow crops for extra cash or transform them into delicious dishes.
Explore the Open World: Explore vast deserts surrounding the city-state of Sandrock. Dive into ruins to dig for Old World relics, seek out materials in hard-to-reach locations, or spend time relaxing in Sandrock with your neighbors.
New Combat: Quickly shift between melee combat and third-person shooting mechanics in dynamic action battles. Use the new weapons and defense break mechanic to your tactical advantage or boost your stats to simply smash through battles. Face a wide range of enemies in dungeons and experience a realistic and ever-changing desert environment