Everspace 2: Stellar Edition - (R2)(Eng/Chn)(PS5)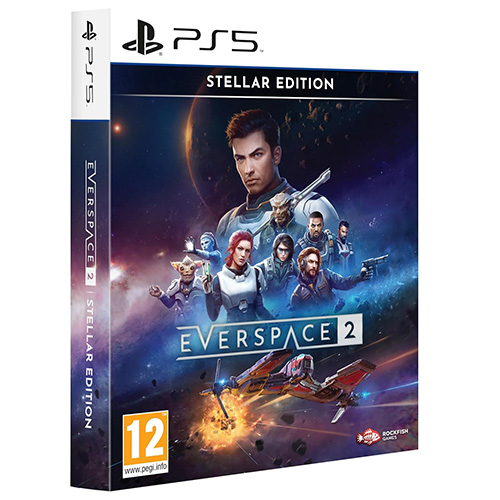 Everspace 2: Stellar Edition - (R2)(Eng/Chn)(PS5)
---
* Free shipping delivery to East Malaysia
* Usually ships within 1-3 business days
EVERSPACE 2 is a fast-paced single-player spaceship shooter with exploration in space and on planets, tons of loot, RPG elements, mining, and crafting. Experience an exciting sci-fi story set in a vivid, handcrafted open world full of secrets, puzzles, and perils.
EVERSPACE [Stellar Edition] includes:
Base Game
64 pages mini artbook
Steelbook Case
Original game soundtrack
EVERSPACE 2 puts you in the pilot seat in this fast-paced single-player space shooter, where vicious encounters and brutal challenges stand between you and that next epic loot drop. Explore the war-torn star systems of the Demilitarized Zone of Cluster 34—each massive handcrafted area is packed with secrets, puzzles, and perils to encounter.
Experience a thrilling sci-fi story following Adam, a clone pilot seeking his place in the universe. The events of his past tangle with clashing factions as the DMZ approaches a boiling point. Escape colonial capture, navigate the intrigues of local warlords, evade energy-maddened cultists, and fend off war-hungry aliens.
Adam will need more than wits, luck, and skill to survive—gather a team of experts to achieve his payday and finally achieve his dream of escaping the DMZ. Meet old friends and new allies, each with their own stories to tell. They will join you during missions, provide upgradable perks, unlock new abilities, and aid your path forward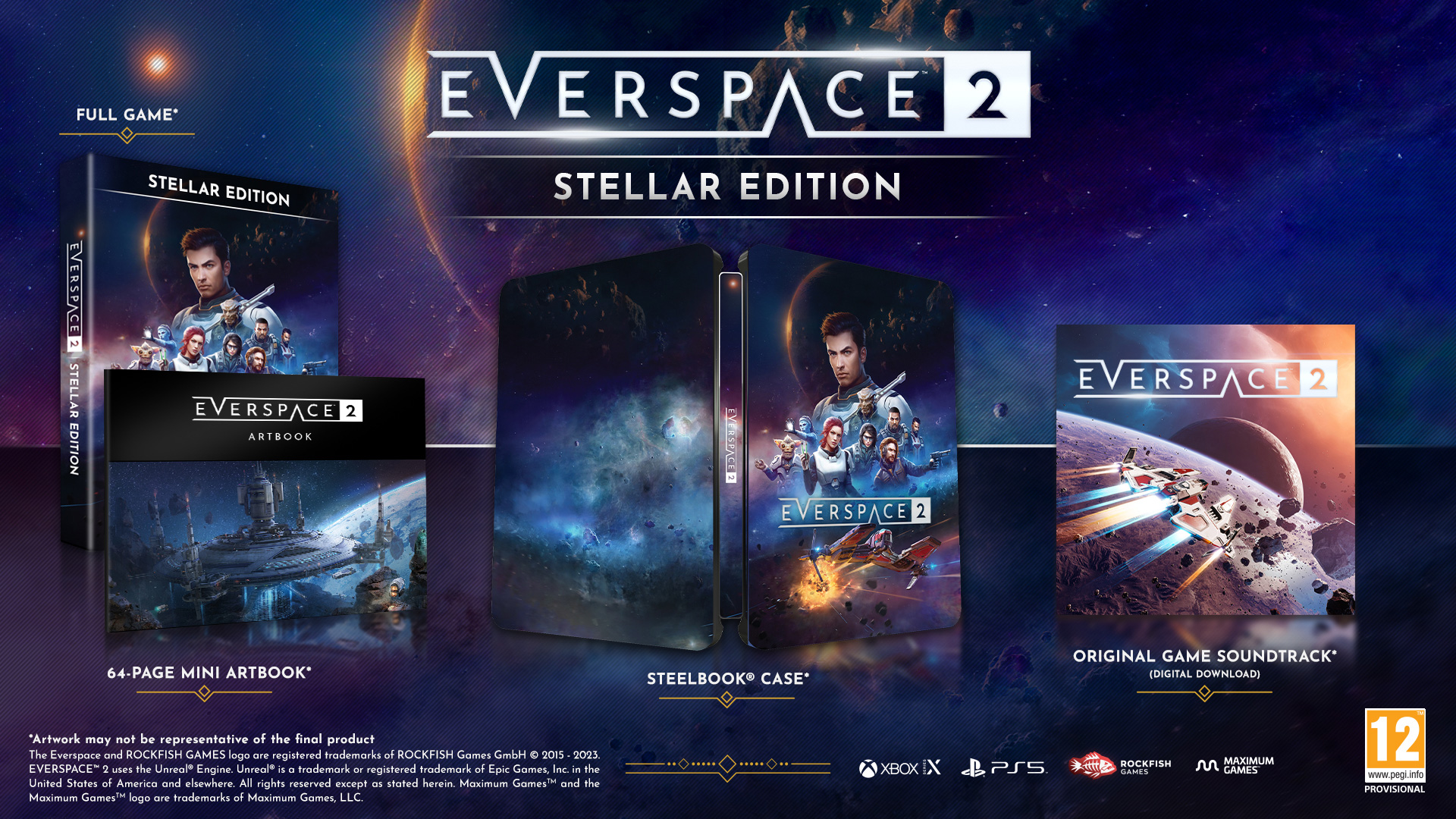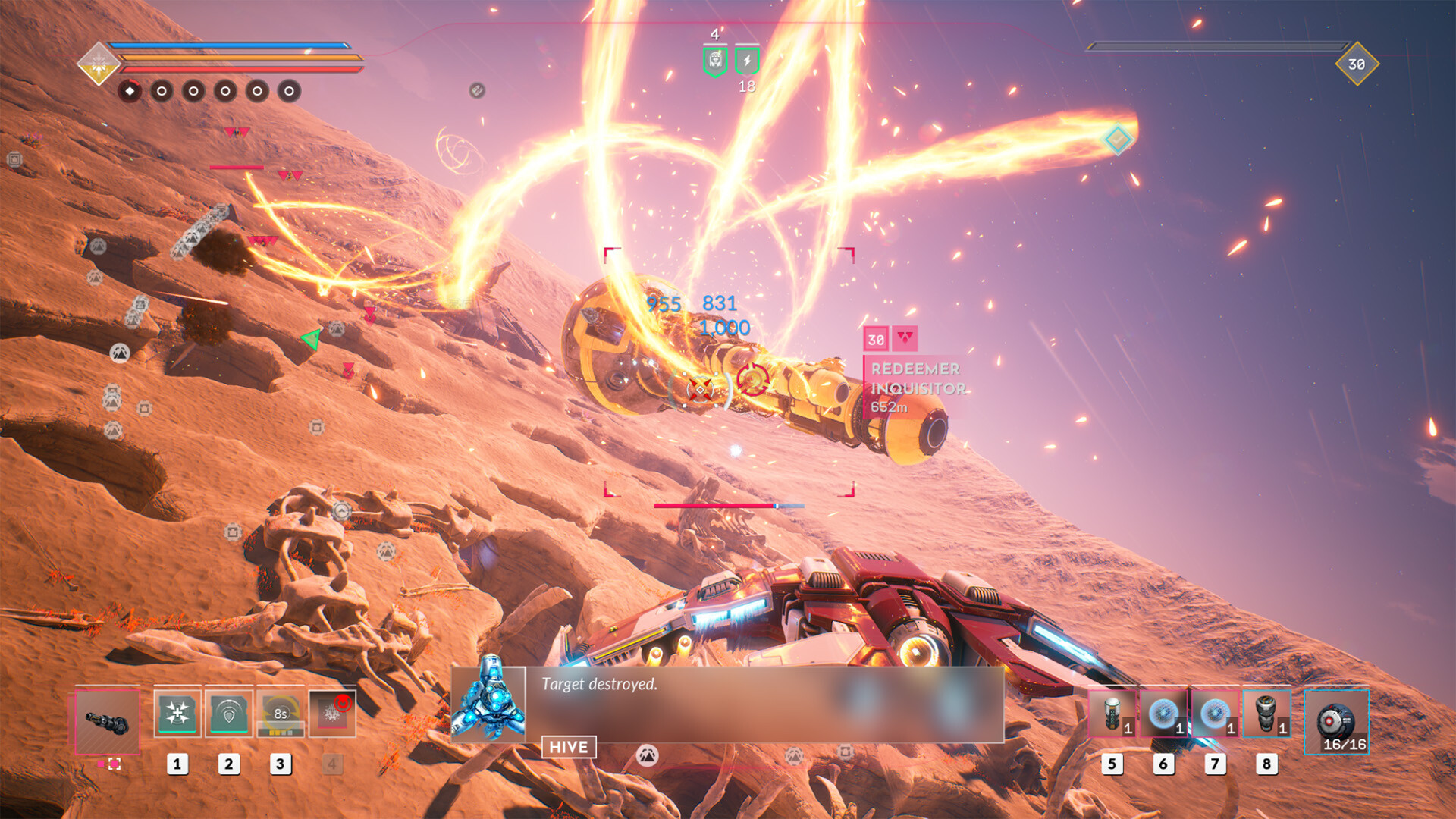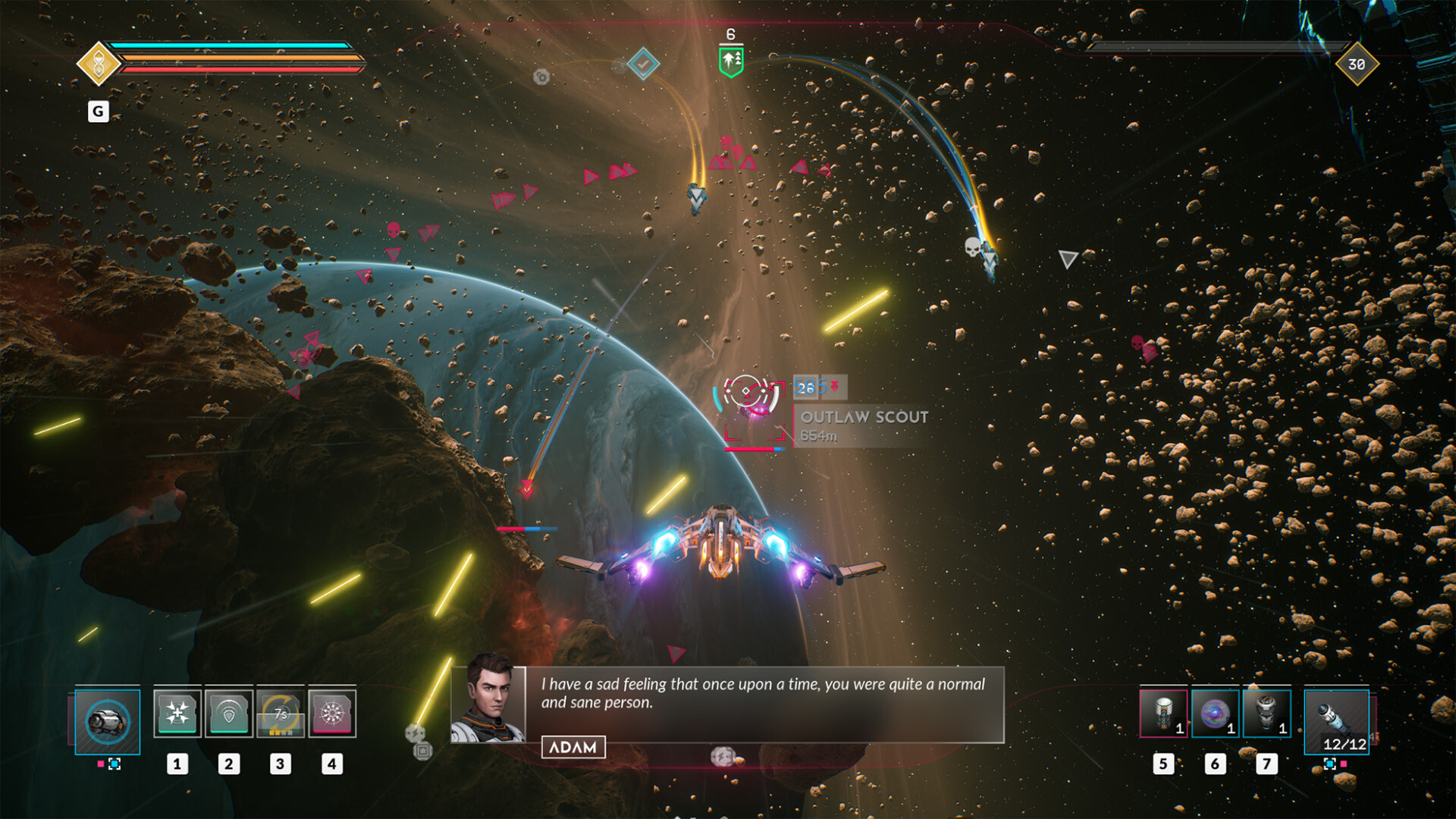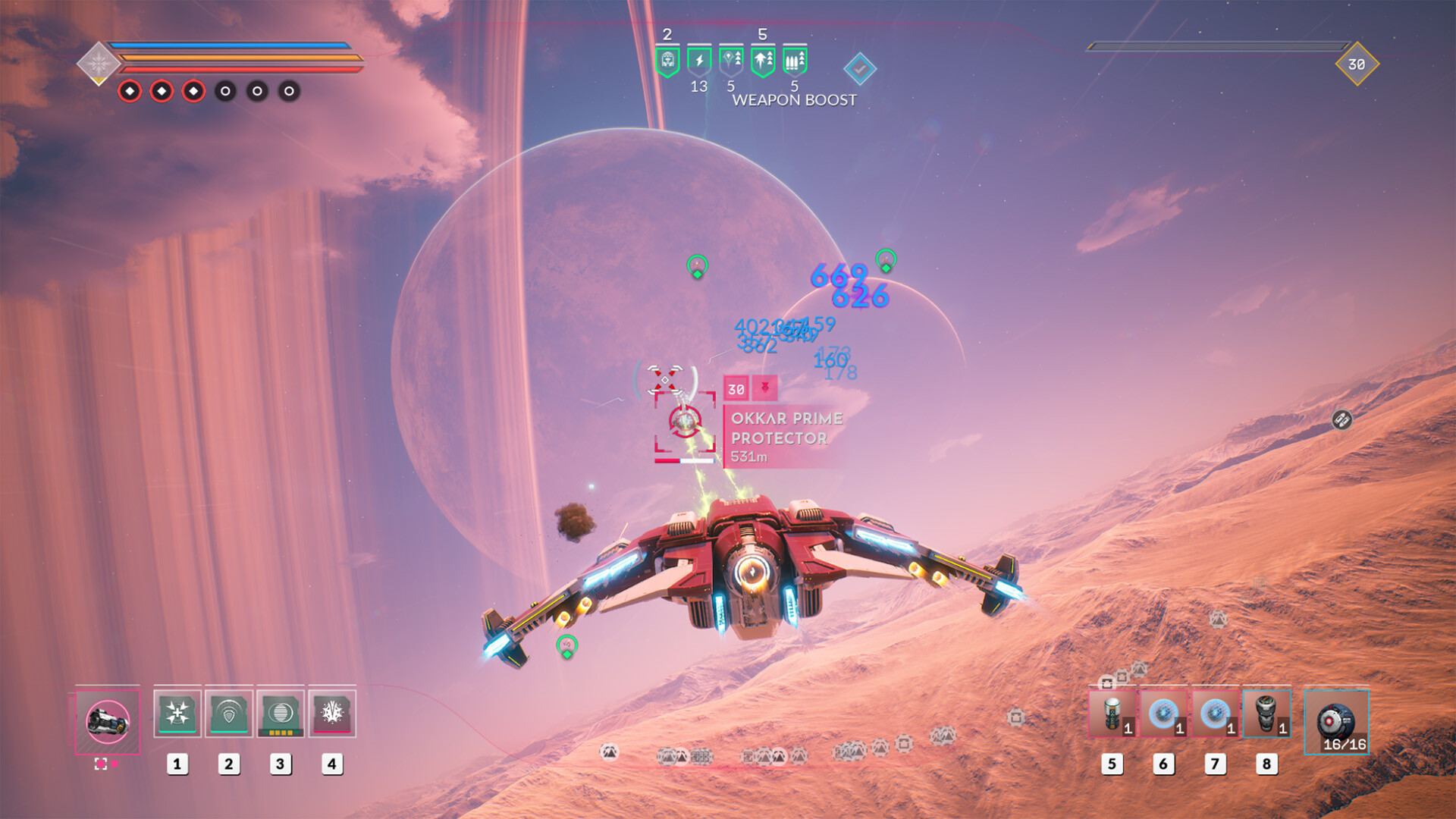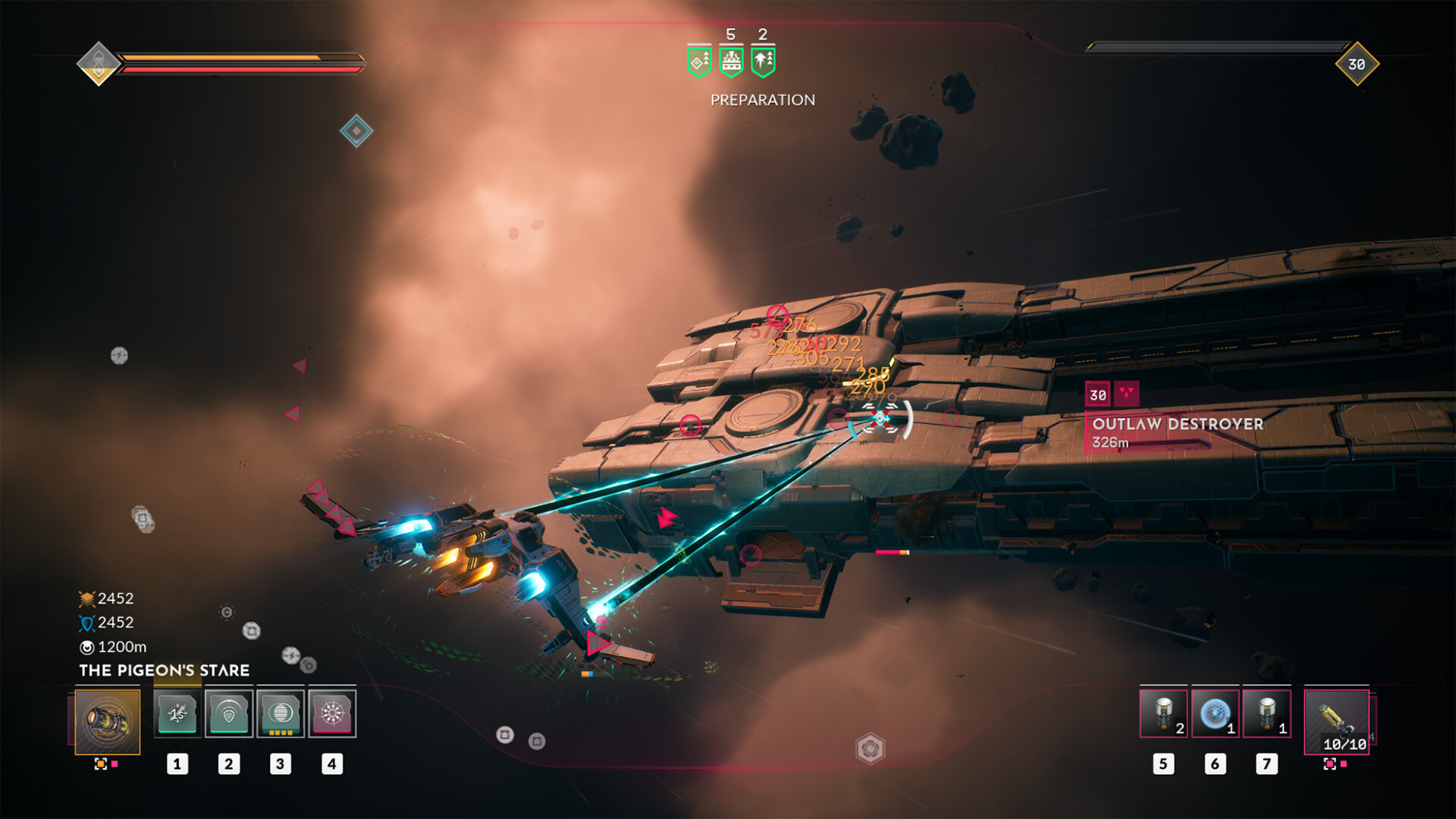 EXPLORE THE GALAXY
Enter the EVERSPACE universe and explore it at your leisure. The DMZ and surrounding areas of Cluster 34 are brimming with main and side missions, activities, events, and secrets to be uncovered. Fire up your hyperdrive to discover more than 100 unique, handcrafted locations spread across seven distinct star systems. and shape your legacy among the stars.
HAVE IT YOUR WAY
Expand your private ship collection from a virtually endless supply of fighters composed of unique classes to optimize your build to perfection. For a price, traders throughout the cluster will help you acquire improved models or send your current ship off for storage as you try a new ship type. Cleverly combine modules, weapons, devices, and perks to fit your individual playstyle and the current mission.
SEEK OUT SECRETS
Clever pilots are successful pilots. Loot outlaw caches, salvageable wrecks, and ancient hidden treasures scattered throughout every explorable area of the DMZ. Search structures, solve puzzles, blow up asteroids, and restore ruins to hunt down every one of these treasures.
EPIC LOOT AWAITS
Hunt for improved gear to expand your arsenal of powerful equipment combinations. Look for loot that fits your playstyle, but be willing to leave your comfort zone and try something new. Be ready to find and exploit synergistic effects between equipment, perks, devices, and ships to fully maximize their potential.
LET THE HUNT BEGIN
Completing EVERSPACE 2's extensive campaign is not the end! Engage in high-octane endgame High-Risk Areas and Ancient Rifts that allow you to push your build and luck to the limit against progressively harder enemies. Succeed in a run to acquire legendary gear that holds immense power and extraordinary abilities.