DOBE PS5 Cooling Dock - (TP5-1523E)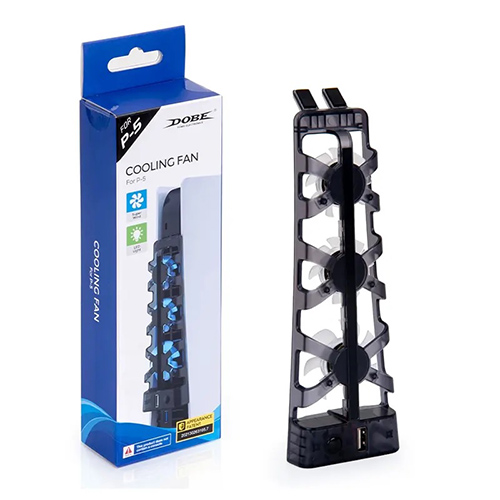 DOBE PS5 Cooling Dock - (TP5-1523E)
---
* Free shipping delivery to East Malaysia
* Usually ships within 1-3 business days
DW-PS5 Cooling Fan with USB Port (TP5-1523E)
Features:
Your PS5 console deserves to stay as cool as you do! With a fan that can be hooked up to either the optical or the digital PS5 version, this little guy will keep your console from overheating and prolonging its life.
When you want to play for hours on end, you need all the help you can get. The PS5 cooling stand has 3 powerful LED cooling fans that keep your console nice and cool.
Simply plug in and switch on, the blue LED light will indicate that it has power and is working. Powered by the PS5 console with a built-in USB port. Works smoothly and quietly.
The PS5 fan cooling stand is designed with a USB port for charging, controllers, keyboards, mobile phones, tablets and other USB devices. You won't lose a USB port with this PS5 accessory
The PS5 cooling fan is a must-have accessory for your PS5 console to keep it cool and clean. The built-in LED lighting will bring an amazing atmosphere to your game.