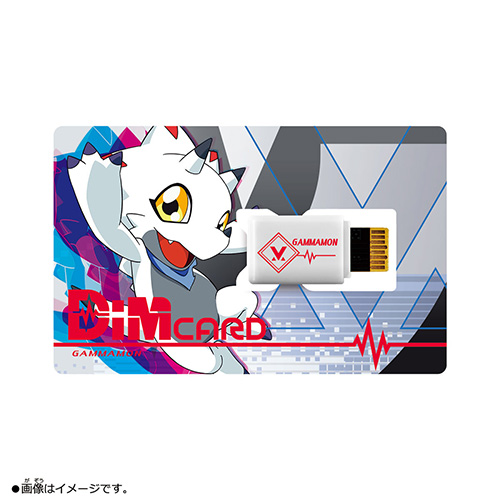 DIM Card V1 - Gammamon
---
* Free shipping delivery to East Malaysia
* Usually ships within 1-3 business days
Dim Card-V1- Gammamon
From the wearable liquid crystal toy series "Vital Breath" that allows you to develop and evolve your character based on your heart rate and steps taken,
"Dim Card-V1- Gammamon" that works in conjunction with "Vital Breath Digivice-V-" has appeared.
A Dim card containing the evolution line of the main character's partner Digimon "Gammamon" that appears in the TV anime "Digimon Ghost Game".
*The content is the same as the "Gammamon Dim Card" included in the "Digimon Ghost Game Broadcast Memorial Vital Breath Digivice -V-".