Digimon Kenji Watanabe Edition Ver. Numemon Vpet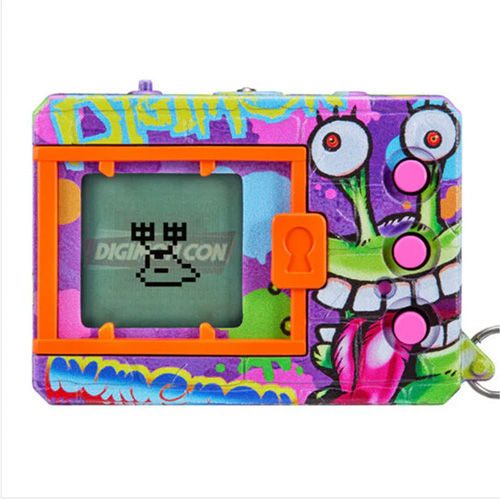 Digimon Kenji Watanabe Edition Ver. Numemon Vpet
---
* Free shipping delivery to East Malaysia
* Usually ships within 1-3 business days
Digimon Vpet - Kenji Watanabe Edition (Numemon)
A "digital monster" with a design drawn by Digimon designer Kenji Watanabe printed on the entire product!
-Special specification with the "DIGIMON CON" logo on the LCD screen! ~
There are two types in the lineup: "Ver. Metal Greymon" and "Ver. Numemon".
The main body adopts printing technology using a UV printer, and a design drawn by Kenji Watanabe is printed on the entire surface to achieve a powerful appearance. It has become a memorial and art dish that has never been seen before.
The "DIGIMON COM" logo is also designed on the LCD screen.