While PlayStation Meeting is 4 weeks away, Sony is filling the void by preparing to showcase their PlayStation VR & upcoming games at Gamescom 2016 in Cologne, Germany next week from 17-21 August 2016. While Sony won't be doing any press conference for this particular event for obvious reason, Sony makes sure that PlayStation presence is known throughout the showroom floor with wealth of demo library.
The announcement was posted at PlayStation Blog Germany website & thankfully Gamespot website has provided a summary & translation so we won't have to use Google Translate & lost in translation in the process.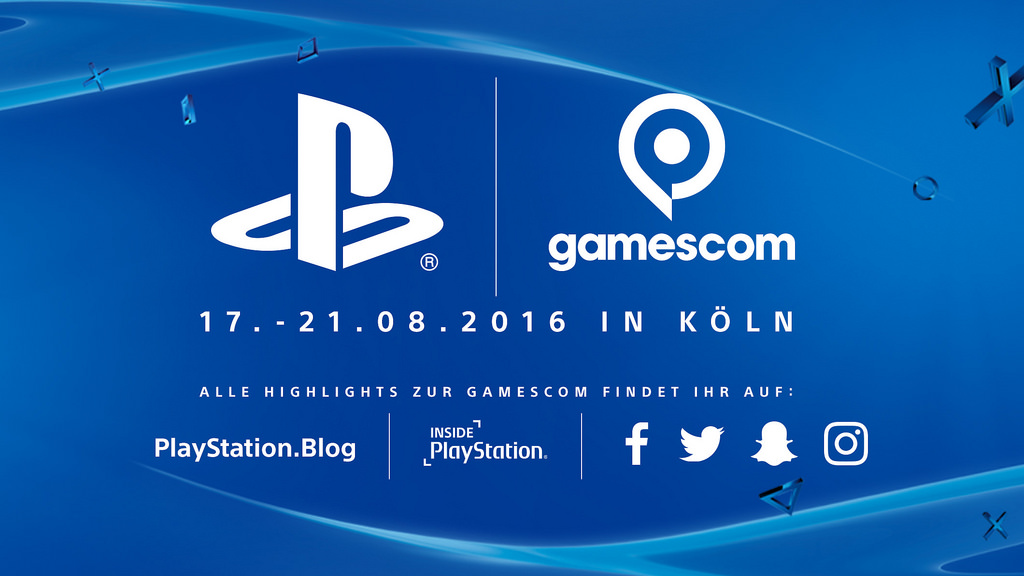 Visitors can check out the games in these 3 categories which are "What Can I Play?" where users can demo the upcoming PlayStation VR games as well as PlayStation 4 games that'll available later this year, "What Can I See?" is most likely showing trailer or gameplay footage & lastly "PlayStation Truck & Mix Zone" where users can play more games and other things. 
Check out the list of PlayStation games down below:
What Can I Play?
PlayStation VR:
Batman: Arkham VR
Battlezone
Bound VR
EVE Valkyrie
Farpoint
Hatsune Miku: VR Future Live
Headmaster
Here They Lie
Hustle Kings VR
The Playroom VR
Resident Evil 7 biohazard
RIGS: Mechanized Combat League
Robinson: The Journey
Until Dawn: Rush of Blood
Super Stardust Ultra VR
Tumble VR
PlayStation VR Worlds
PlayStation 4:
GT SPORT
Titanfall 2
Destiny: Rise Of Iron
What Can I See?
Horizon Zero Dawn
Days Gone
Detroit: Become Human
Call of Duty: Infinite Warfare
Mafia III
PlayStation-Truck & Mixed Zone
Killing Floor 2
Aragami
Ni-oh
Ronin
Yakuza 0
Outlast 2
Farming Simulator 17
Batman: The Telltale Series
Kill Strain
Overcoocked
Bound
WRC 6
Worms WMD
Gang Beasts
AVICII | VECTOR
The Tomorrow Children
World of Warriors
Gravity Rush 2
Sources for the news can be found in the link below: