Sony Showing Off Upcoming Titles At Tokyo Game Show 2016
Anticipated New Games For PlayStation 4, Vita & VR
Tokyo Game Show 2016 is just around the corner & Sony has revealed a huge list of games consisting of upcoming PlayStation 4, Vita & VR games that will be playable at the PlayStation show floor.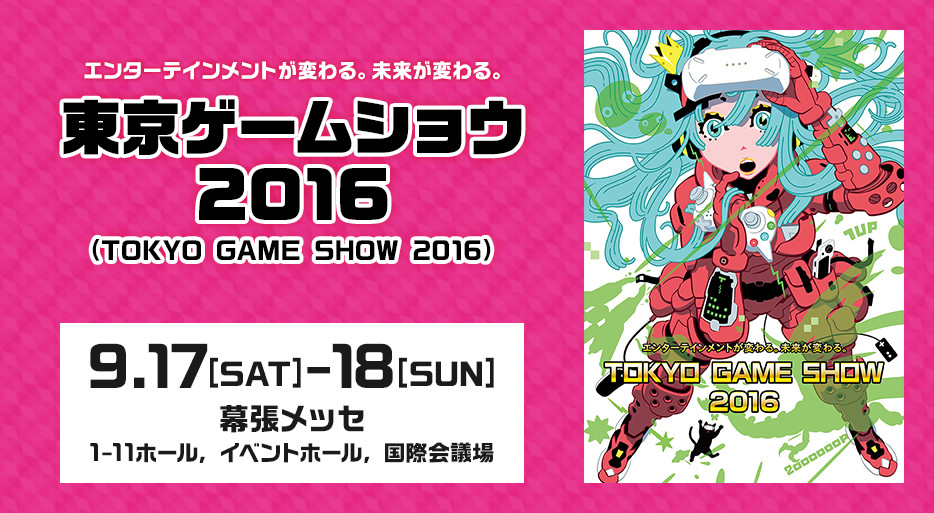 The list of games features some of the most anticipated games including Resident Evil 7: Biohazard, Nioh, Final Fantasy XV, Yakuza 6, Horizon Dawn: Zero & Gran Turismo Sport.
Some people are concerned about the absent of The Last Guardian. Being absent from the show is not necessarily mean the game is being delayed as Gran Turismo Sport is making an appearance, despite being delayed to 2017 with no definite date. Sony Computer Entertainment Inc. president Shuhei Yoshida assured fans that the game will be delivered as announced. Other notable games that are absent including Kingdom Hearts 3 & Final Fantasy 7 Remake.

It is unclear whether the rumoured PlayStation 4 Neo will make its appearance there for people to test it out but we'll soon find in a few days at PlayStation Meeting 2016.
Tokyo Game Show 2016 will be live from 17th – 18th September 2016
PlayStation 4 Titles (All Playable)
Resident Evil 7: Biohazard (Capcom)

Samurai Warriors: Sanada Maru (Koei Tecmo)

Nioh (Koei Tecmo)

Kingdom Hearts HD 2.8: Final Chapter Prologue (Square Enix)

Final Fantasy XII: The Zodiac Age (Square Enix)

Final Fantasy XV (Square Enix)

World of Final Fantasy (Square Enix)

Valkyria: Azure Revolution (Sega)

Yakuza 6 (Sega)

Gravity Rush 2 (SIE)

Horizon: Zero Dawn (SIE)

New Hot Shots Golf (SIE)

Gran Turismo Sport (SIE)

Call of Duty: Infinite Warfare (SIE)

SD Gundam G Generation Genesis (Bandai Namco)

Sword Art Online: Hollow Realization (Bandai Namco)

Tekken 7 (Bandai Namco)

Dragon Ball Xenoverse 2 (Bandai Namco)

Fate/Extella: The Umbral Star (Marvelous)

LEGO Star Wars: The Force Awakens (Warner Bros.)
PlayStation Vita Titles (All Playable)
World of Final Fantasy (Square Enix)

Macross Delta Scramble (Bandai Namco)

Fate/Extella: The Umbral Star (Marvelous)

LEGO Star Wars: The Force Awakens (Warner Bros.)

PlayStation VR Titles (All Playable)

Rez Infinite (Enhance Games)

Resident Evil 7: Biohazard (Capcom)

Hatsune Miku: VR Future Live (Sega)

Farpoint (SIE)

PlayStation VR Worlds (SIE)

RIGS: Mechanized Combat League (SIE)

The Playroom VR (SIE)

The Idolmaster: Cinderella Girls Viewing Revolution (Bandai Namco)

Batman: Arkham VR (Warner Bros.)
Stage Event Showcase Titles
Rez Infinite (Enhance Games)

Resident Evil 7: biohazard (Capcom)

Nioh (Koei Tecmo)

Overwatch (Square Enix)

Final Fantasy XV (Square ENix)

Gravity Rush 2 (SIE)

Horizon: Zero Dawn (SIE)

New Hot Shots Golf (SIE)

RIGS: Mechanized Combat League (SIE)

Gran Turismo Sport (SIE)

Dragon Ball Xenoverse 2 (Bandai Namco)
News sources can be found the links below: