It's Official. PlayStation 5 Is Coming This November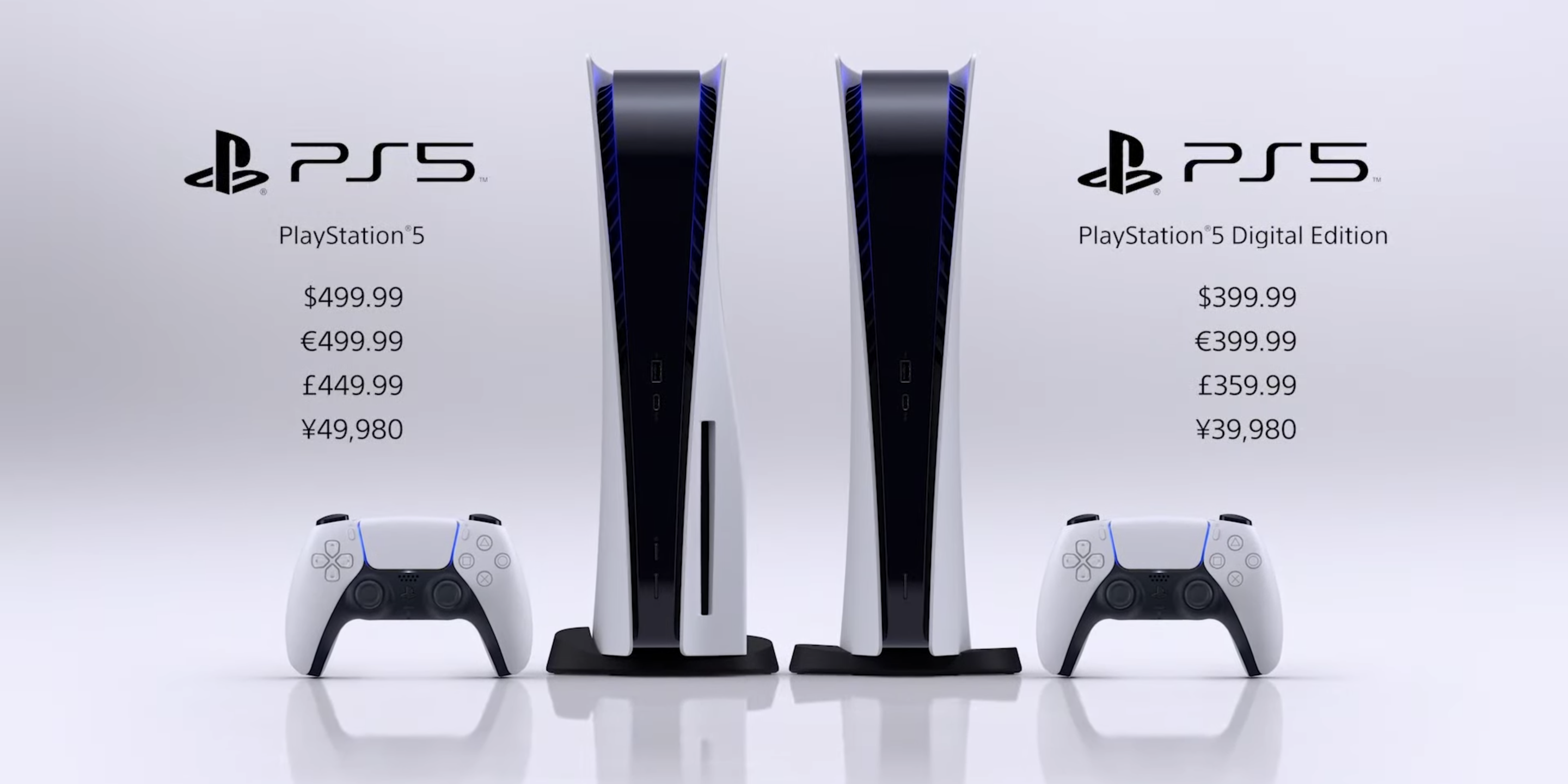 Sony has officially announced that the PlayStation 5 consoles will be arriving this November starting with recommended retail price (RRP) of US$499 for the PlayStation 5 Ultra HD Blu-ray disc drive & US$399 (RRP) for the PlayStation 5 Digital Edition in the USA. This however will not be a simultaneous release as regional rollout will be done in phases.
PlayStation 5 consoles will be available in these key markets: U.S., Japan, Canada, Mexico, Australia, New Zealand and South Korea will on the 12th November 2020 while the rest of the world, including Europe, Middle East, South America, Asia and South Africa region will receive the consoles on the 19th November 2020 onwards. PlayStation 5 accessories also will be released alongside the console, such as DualSense™ Wireless Controller for US$69.99, PULSE 3D™ Wireless Headset for US$99.99, HD Camera for US$59.99, Media Remote for US$29.99 & DualSense™ Charging Station for US$29.99.
On launch day, PlayStation 5 owners will able play these games on day one, such as Astro's Playroom (Japan Studio), Demon's Souls (Bluepoint Games / Japan Studio, Destruction All Stars (Lucid Games / XDEV), Marvel's Spider-Man: Miles Morales (Insomniac Games) &Sackboy A Big Adventure (Sumo Digital / XDEV).
For PlayStation Plus members, Sony is offering PlayStation Plus Collection for PS5 owners where PS Plus members will be able to enjoy a selection of popular PS4 games such as Batman Arkham Knight, Bloodborne, Fallout 4, God of War, Monster Hunter: World, Persona 5 and many more. PS4 owners with PS Plus membership too will have these benefits if they've decided to purchase PS5 consoles. It is important to note that the availability of PlayStation Plus Collection titles may vary by country.
PlayStation 5 Malaysia price & release date will be revealed soon. Stay tuned for more updates by subscribing with us at: https://tinyrobotps5.wixsite.com/mysite
News Source Link: