FIFA17 Demo Available To Download Now
Featuring Journey Mode & Kick Off Mode With 12 Clubs & 3 Stadiums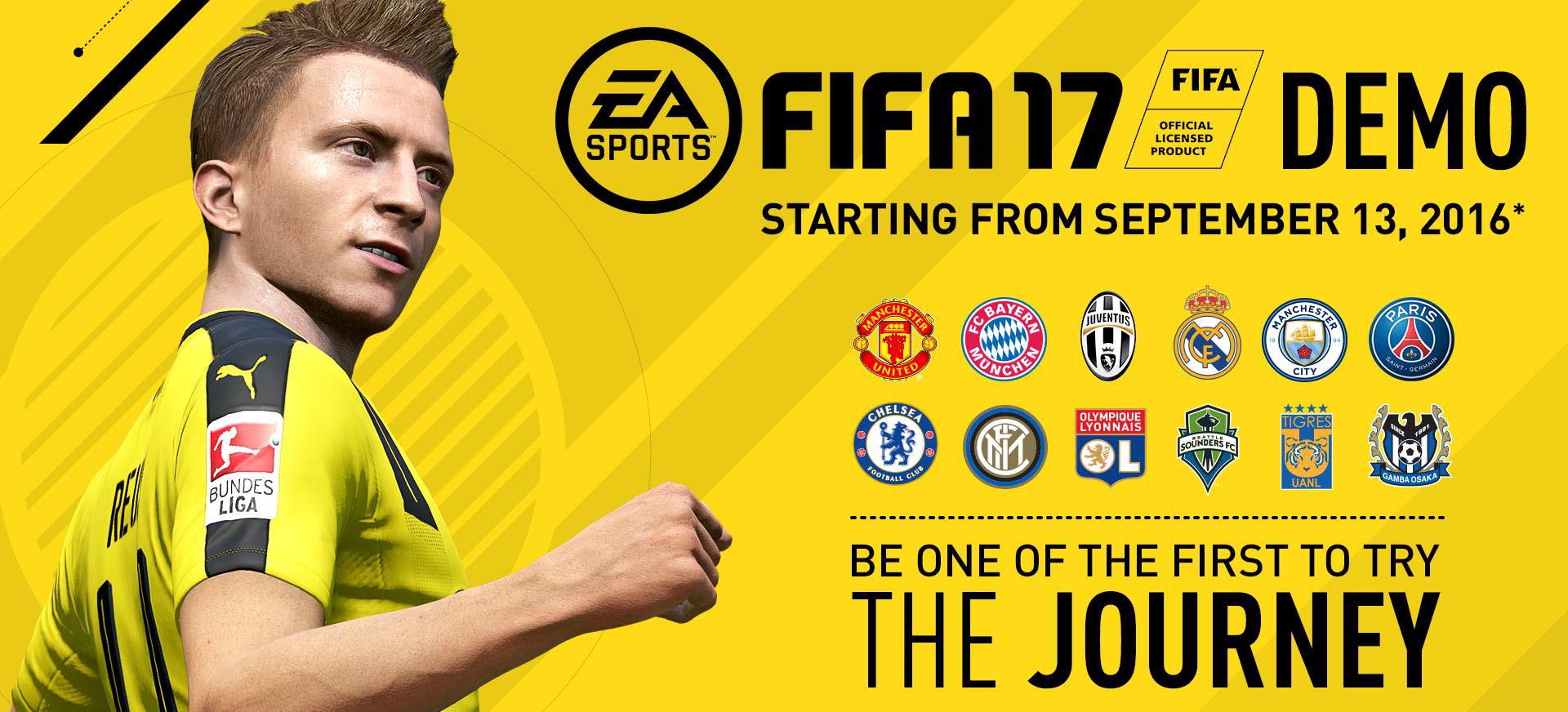 FIFA 17 demo has joined the PSN party & literally crash it. The demo is so overwhelmingly popular the server couldn't handle the download traffic worldwide. That is fixed now, so football fans out there better get it out now!
Players are able to try out the Journey Mode where you played as Alex Hunter, Premier League's rising star and play through a small career portion for Manchester United. Including with this demo is the Kick Off Mode where players can start a match with 12 football clubs, which are Manchester United, Manchester City, Chelsea, Real Madrid, Juventus, Inter, Paris Saint-Germain, Olympique Lyonnais, Seattle Sounders, Bayern München, Tigres U.A.N.L. (MX) and Gamba Osaka. These matches are playable at 3 stadiums including CenturyLink, Stamford Bridge, and Suita City Football Stadium.
FIFA 17 demo's content is pretty generous & that would mean it comes with a generous download size of 7.6gb for the PlayStation 4.