Check Out These E3 2017 Recap

The biggest gaming event in the calendar, E3 2017, has started with many gaming industry giants showing off their latest exciting games that are coming this holiday and next. Now, let's check out the games that has been unveiled.
Star Wars: Battlefront II
Release Date: 17th November 2017
It's no surprise that Star Wars: Battlefront is going to receive a successor. Star Wars: Battlefront II seems to address the issues in the first game that was rather notably offering little content & lacking single player campaign. EA studios take it to heart by improving the gameplay mechanics, increase the number of content, such as new vehicles, classes weapons and finally, a single player campaign.
---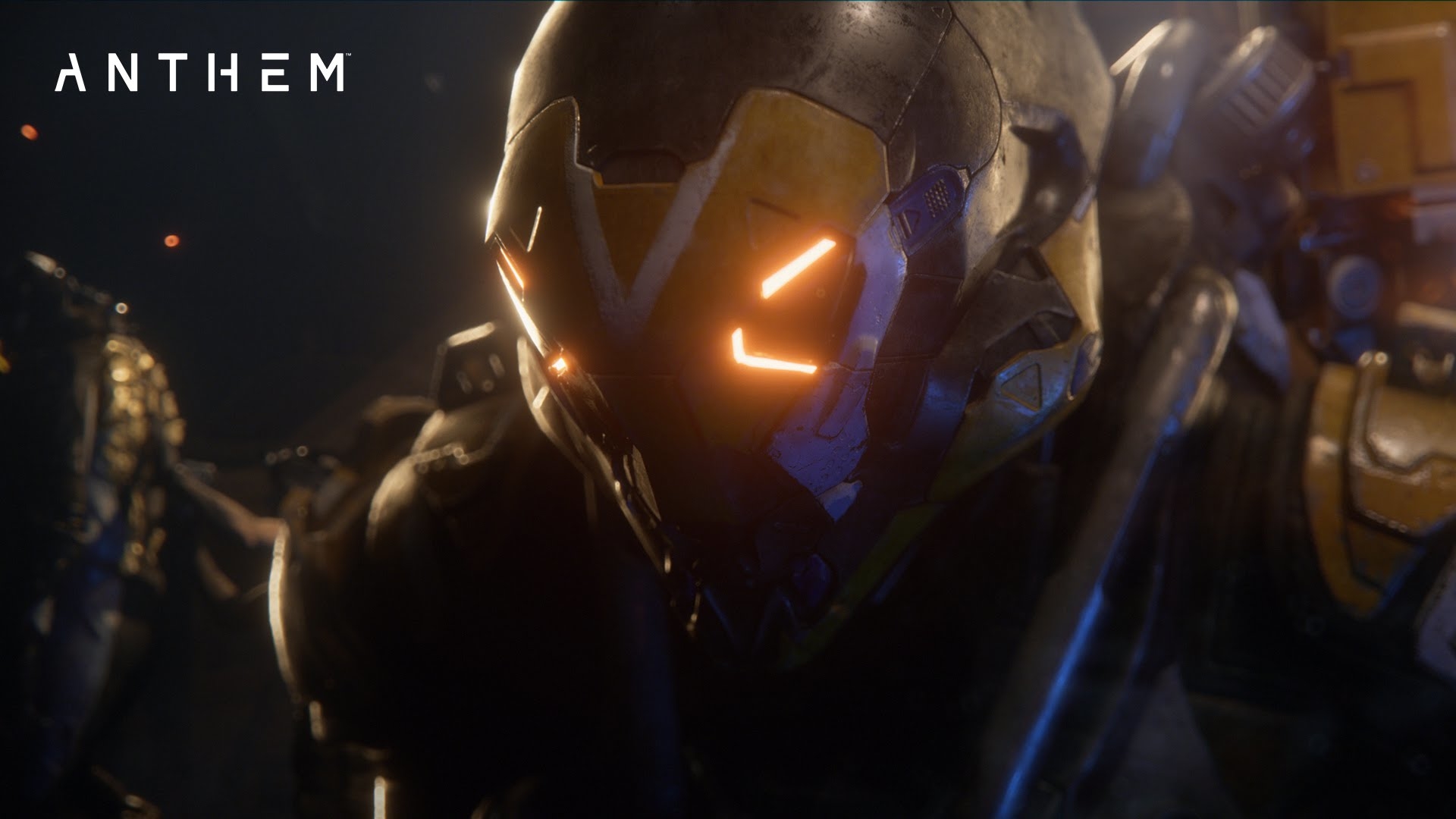 Anthem
Release Date: Fall 2018
Bioware unveiled their latest IP, Anthem, an open world action-adventure game that sets in the future, where player is tasked the role of "Freelancer" as player explore the vast open-world, whether looking for something to loot or complete missions by land, air or water. To do all of that, player is outfitted with a high tech exo-suit called "Javelin" which is customizable to suit your mission objectives or exploration. EA announced that the game is built around a "live service" and features a heavy emphasis on cooperative play, which allow the co-op mode up to 4 players.
---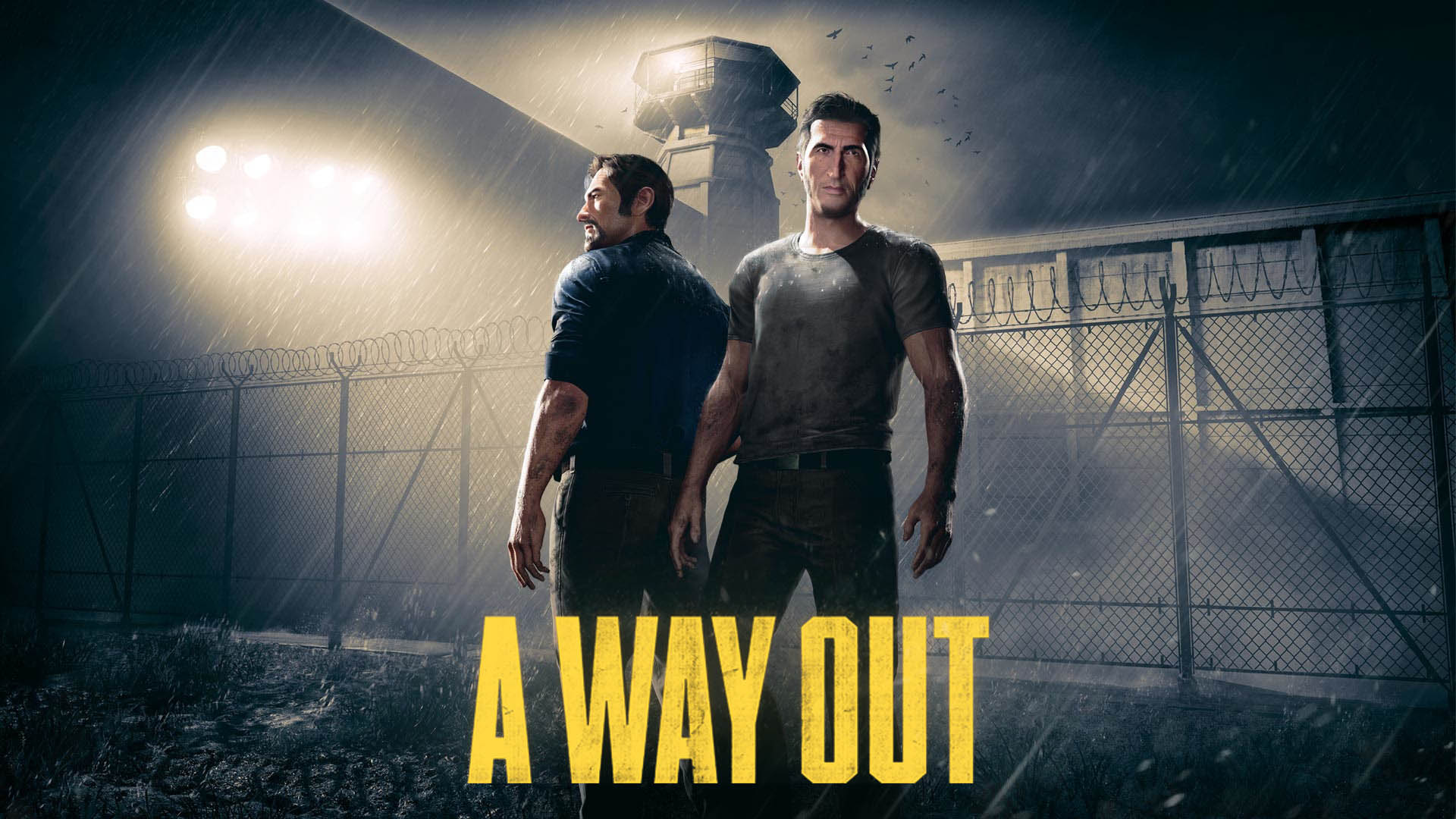 A Way Out
Release Date: Early 2018
From the director of Brothers: A Tale Of Two Sons, come an all new indie game, A Way Out. The basic premise of this game where 2 convicted prisoners must work together to break out of prison. This game is strictly 2 players co-op only where you & your friend can play together locally via 2 player split screen or co-op online. There's no way playing this game alone as the game requires 2 players to achieve certain mission or puzzle in the game.
---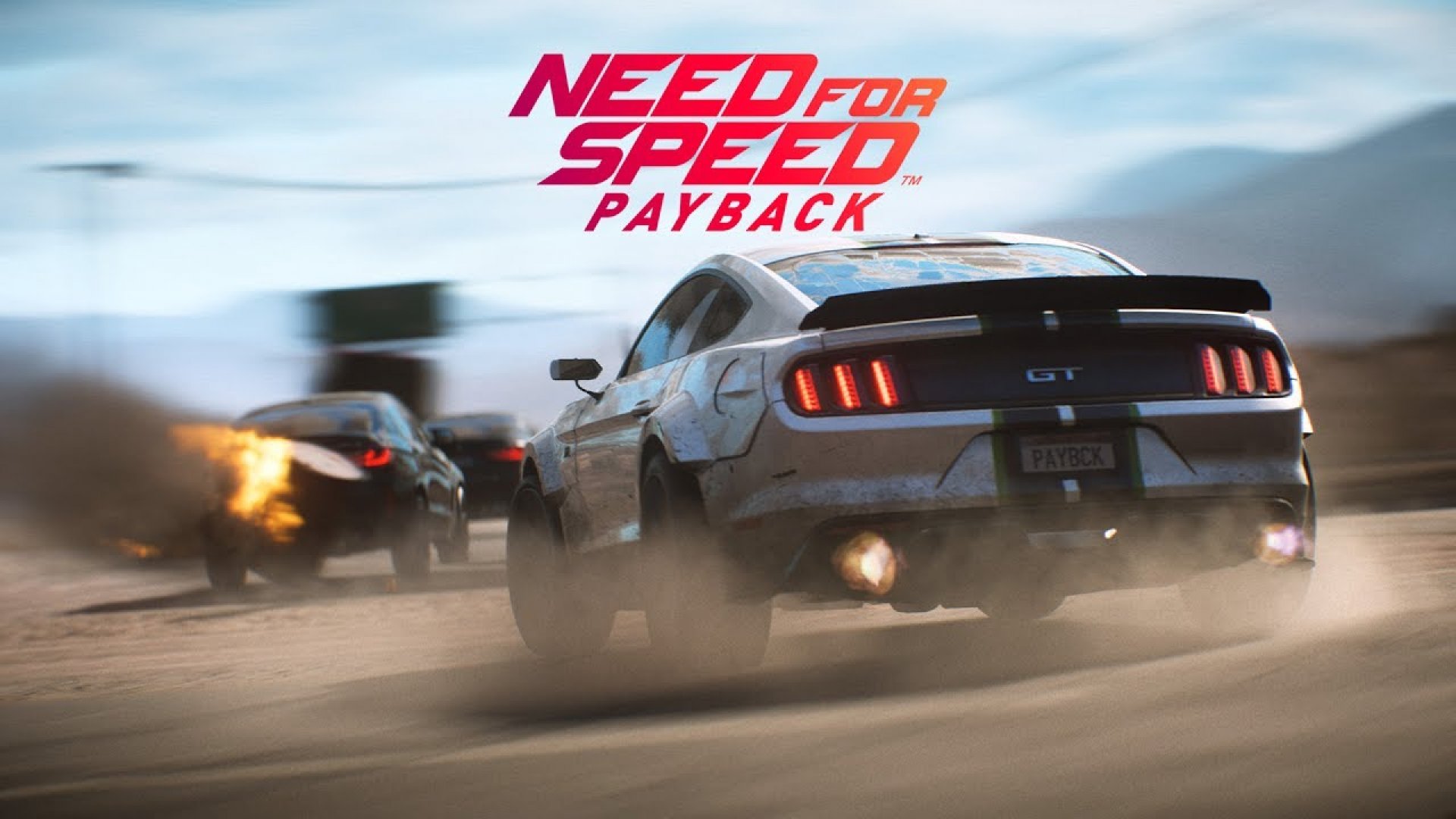 Need For Speed Payback
Release Date: 10th November 2017
Arcade racer Need For Speed franchise is back after year long hiatus since the last Need For Speed game back in 2015. The last Need For Speed title story revolves around car culture. This time Like the previous Need For Speed series, it feature open-world driving, police chases & vehicle customization. What is new in this series, it features full day/night cycle, distinct car classes such as Race, Drift, Off Road, Drag & Runner depending on the challenges, abandoned car hunting that are scattered all around the map for player to discover and customized them however they wanted and much more.
---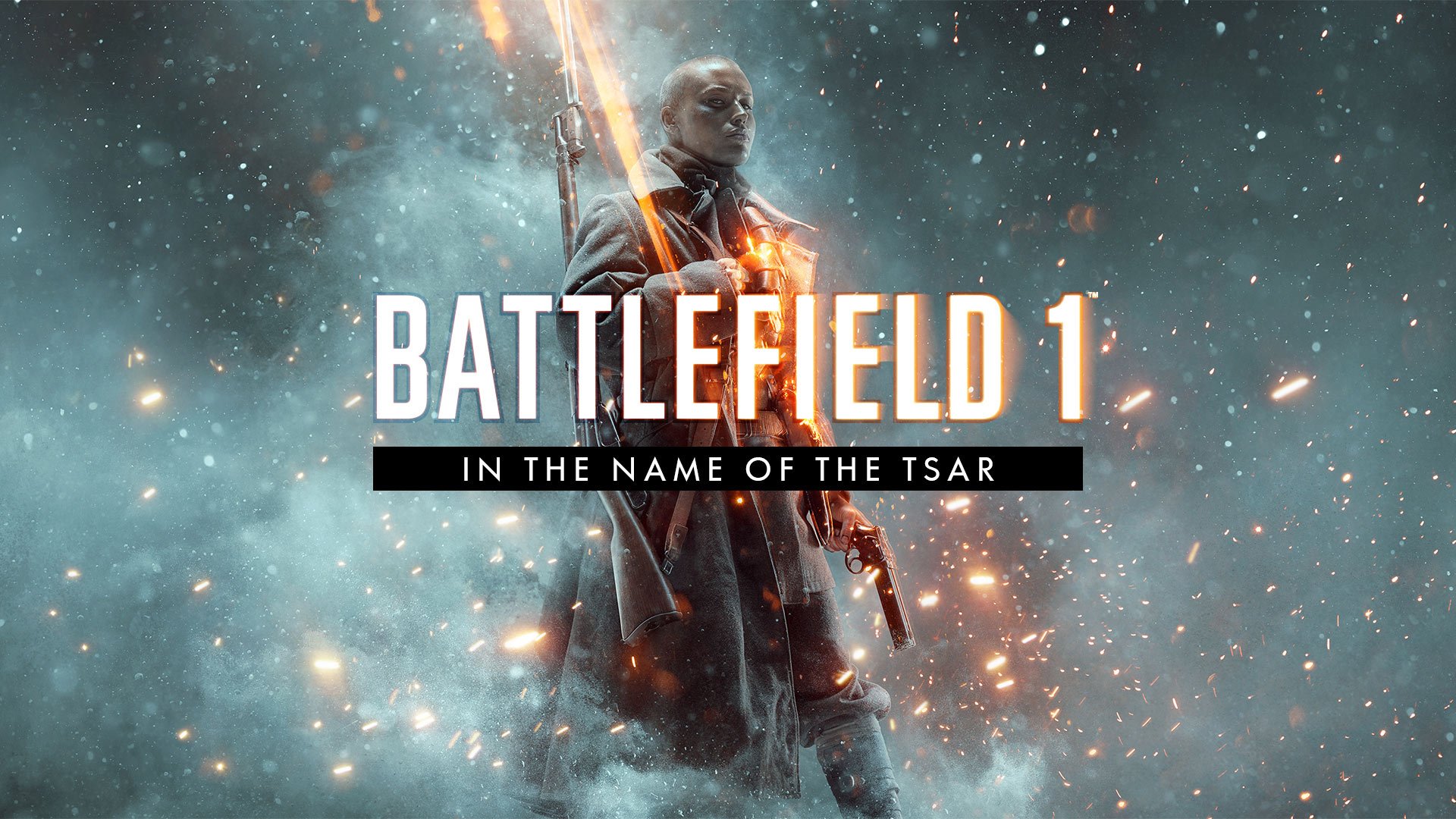 Battlefield 1: In The Name Of Tsar
Release Date: 17th November 2017
Battlefield 1 is getting its 2nd expansion, In The Name Of Tsar where player battle as Russian army including Women's Battalion of Death with playable female army in the eastern front fighting against the German army. The expansion includes six maps, 11 new weapons which includes Mosin-Nagant M91, & Russian Standard 1912 grenade, new vehicles such as Ilya-Muromets Heavy Bomber & Putilov-Garford Heavy Armored Car, & a new game mode where planes airdrop the supplies for the armies in the midst of battle.
---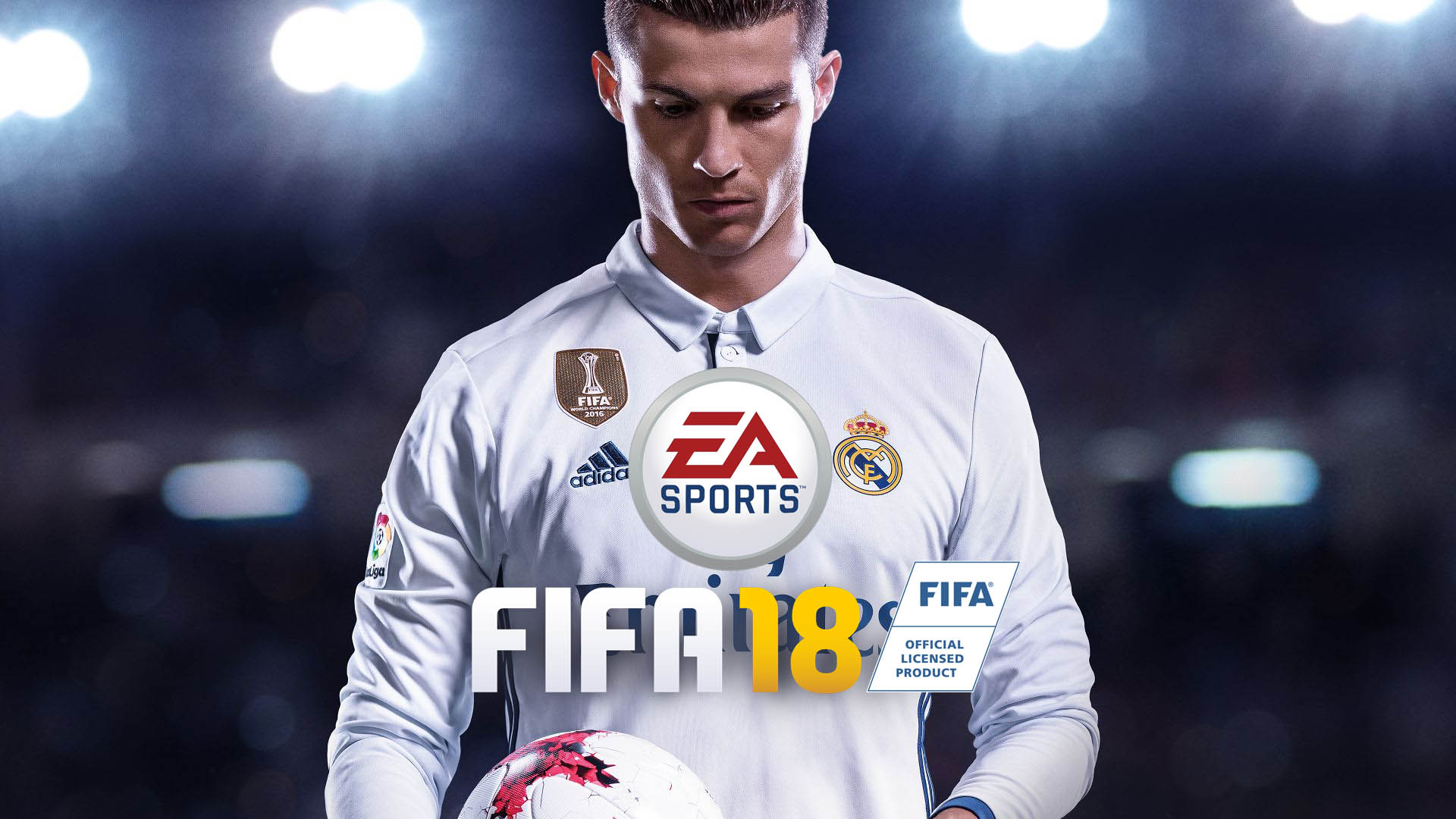 FIFA 18
Release Date: 29th September 2017
FIFA 18 is officially announced with Cristiano Ronaldo as the new cover star for incredibly popular football game. The game received quite an upgrade over the previous instalment with much improved graphics with realistic lighting that simulate the atmosphere of different part of the region, fluid animation and responsive character control where player moves like real-life counterpart, improved physics where ball react to pitches much realistic than before, crowd interaction also is much more life like and much more. The Journey is back for 2nd season with Alex Hunter returning to the new story mode. The Nintendo Switch version will get pretty much most of the features except for The Journey story mode. It's not gimped in any way as Nintendo Switch owner still be able to enjoy FIFA 18 like other gaming platform.
---
NBA Live 18
Release Date: 2017
NBA Live franchise has been having a difficult time competing against NBA2K franchise over the years. But, will that change this time around? NBA Live 18 is said to bring much needed improvement over the previous NBA Live 16 with fluid animation, one-on-one mechanic, dribbling system, physics and more. 1 feature that is introduced is all new career mode "The One", where players can choose how to progress their game.
---
Life is Strange: Before the Storm
Release Date: 31st August 2017
Life is Strange: Before the Storm is a prequel to the surprise episodic hit Life is Strange. The game follow the story of Chloe Price and Rachel Amber during their time at Arcadia Bay prior the event from the 1st game. The story span across 3 episodes looking deep at relationship between Chloe & her best friend Rachel. Unlike the previous game, there won't be any time manipulation ability, so player must carefully decide their actions.
---
Metro Exodus
Release Date: 2018
Metro series return with an all new open-world survival horror first person shooter, Metro Exodus, continuing Artyom's story in Moscow after the event in Metro: Last Light where Artyom & the survivors looking for a place to live in the east. It is said to be the biggest and most ambitious game 4A Games have ever done.
---
Assassin's Creed: Origins
Release Date: 27th October 2017
Assassin's Creed series last few entries were quite underwhelming due to various reasons, ranging from technical issue to rather predictable offering. Hopefully this latest entry, Assassin's Creed: Origins set in ancient time Egypt, would change all of that. Assassin's Creed Origins introduced a whole series of changes where it is implemented with RPG elements, such as character's skill tree & weapons upgrades as the player progresses. Other features also include pet eagle to scout across vast area & animal taming which allow players to turn animals into allies to assist in battles.
---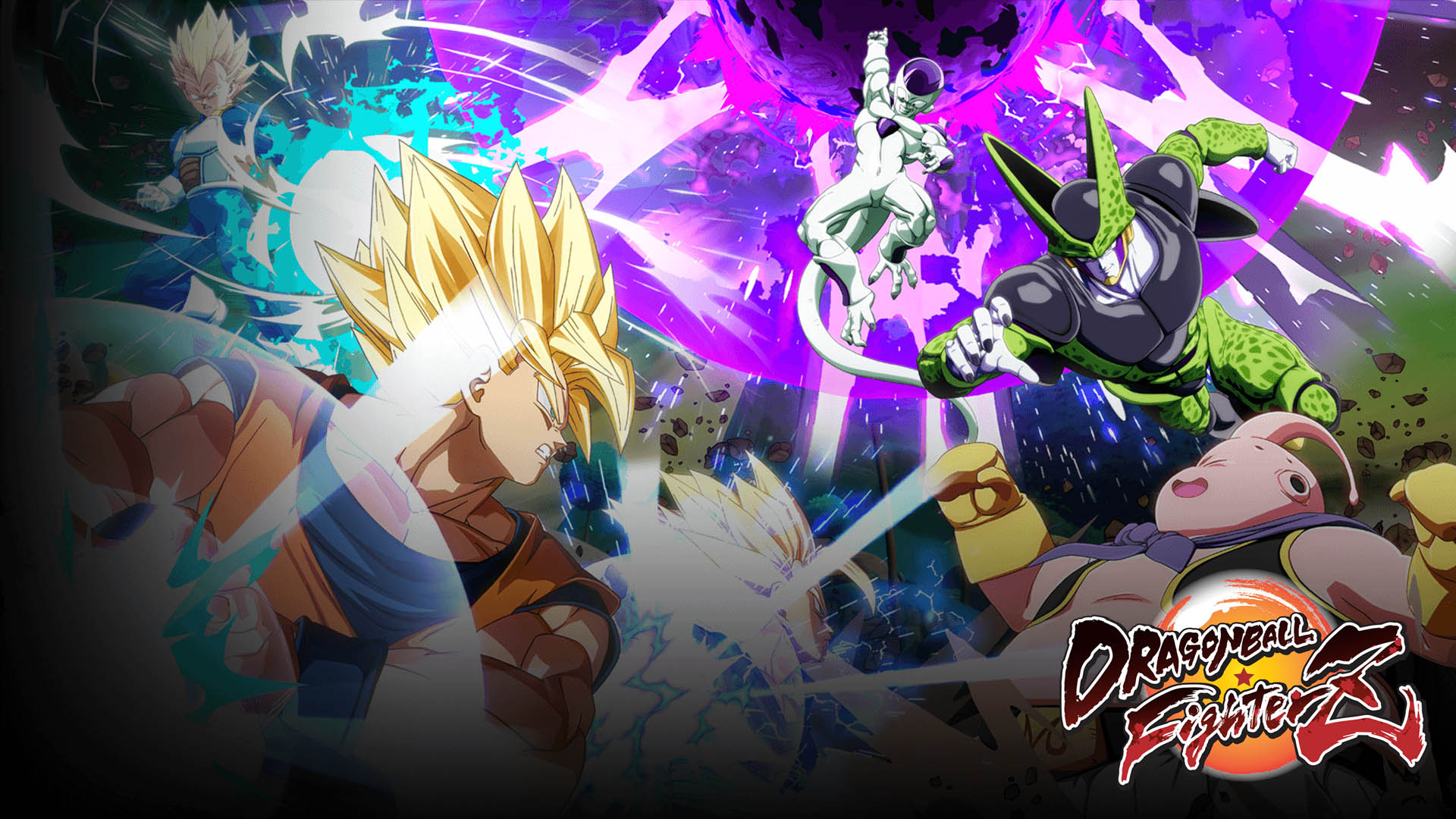 Dragon Ball FighterZ
Release Date: Early 2018
Developed by Arc System Works, developer for Guilty Gear & Blazblue franchise comes the 2.5D fighting game Dragon Ball FighterZ. The gameplay looks incredible with fast paced battle and lots of special effects that looks like it is lifted from the anime. Players are able to compete 3 on 3 battle with a selection from characters from Dragon Ball Z. Players will be able to try out the beta version coming this end of summer.
---
Doom VFR
Release Date: Late 2017
Bethesda announced the DOOM VFR, which is standalone VR game that most Doom players would be familiar with. It is unknown if the VR version have any story connection with the current Doom game, but it is certainly be a whole new experience shooting demons in VR with new maps & weapons. I hope it doesn't create the worst case of motion sickness puke fest considering Doom itself is insanely fast & hecting paced game.
---
Fallout 4 VR
Release Date: Late 2017
Bethesda announced that Fallout 4 will receive VR treatment last year. Finally, we get to see the first look at Commonwealth wasteland in VR. Player get to have immersive interaction with objects especially in workshop mode. Not much detail if the game comes in full version like non VR version or whether it will ever made for PSVR but as for now will be available for HTC Vive. It also appear that the game would be a standalone version.
---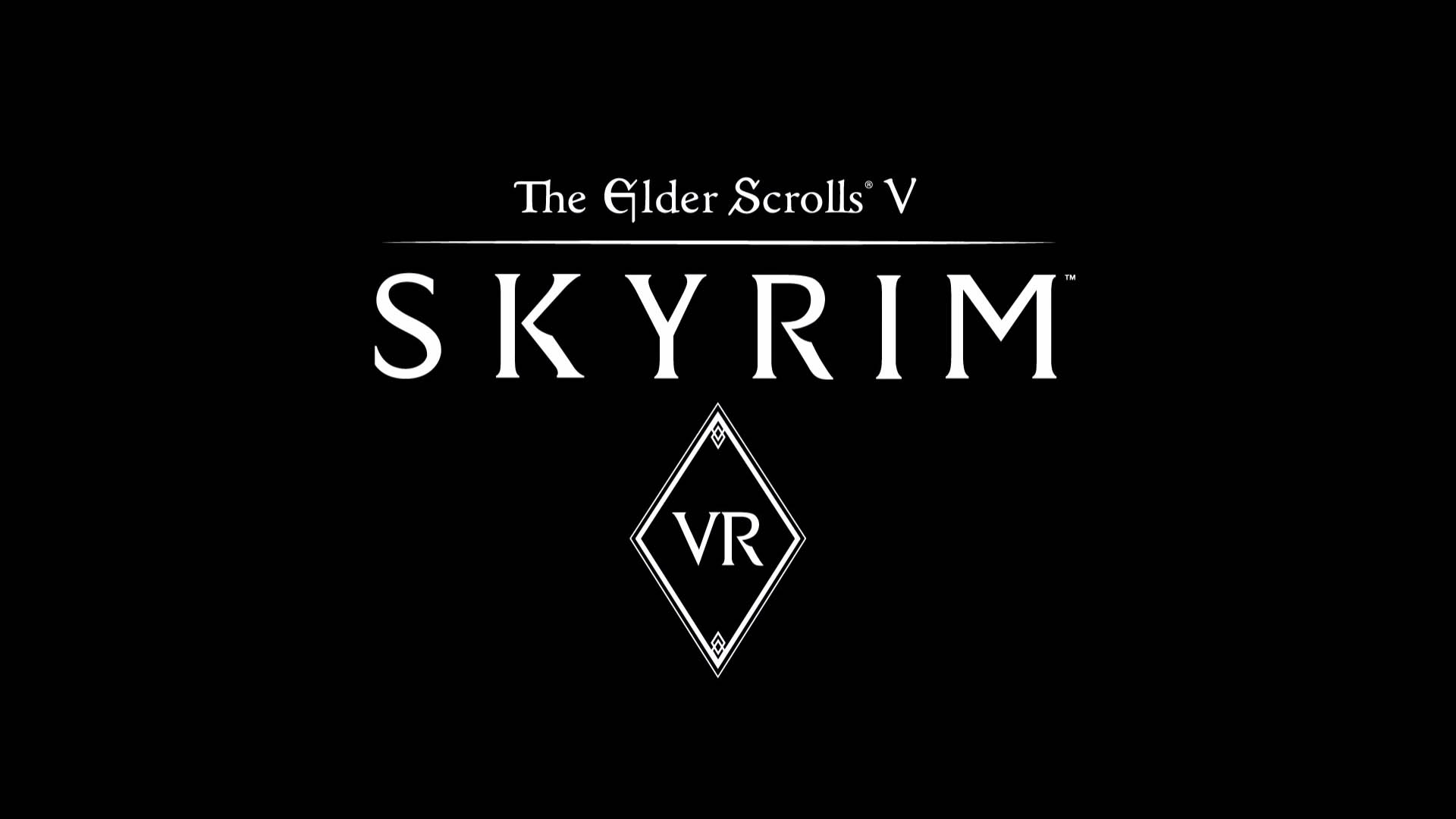 The Elder Scrolls V: Skyrim VR
Release Date: November 2017
Bethesda is seriously on a roll when pushing VR experience to their popular titles. Unsurprisingly, The Elder Scrolls Skyrim is no different. It is what you expect from Skyrim VR, beautiful environment, execute attacks on enemies via DualShock 4 controller or Move controller. It is said however, a standalone game. If you're expect some sort of upgrade to VR mode if you have existing Skyrim copy. That said, you'll still get the full Skyrim experience with all DLC included just like the Special Edition.
---
The Elder Scrolls V: Skyrim For Nintendo Switch
Release Date: Late 2017
Another The Elder Scrolls V: Skyrim? You probably see this coming, The Elder Scrolls V: Skyrim will be available on Nintendo Switch.  The game includes all DLC like Special Edition, but it has some feature that's exclusively for the Nintendo Switch. It has Amiibo support where you can dress up your character as Nintendo characters. You can execute attacks on enemies using motion control via Joy-Con controllers.
---
Dishonored: Death Of The Outsider
Release Date: 15th September 2017
Dishonored: Death Of The Outsider is the latest standalone expansion to the Dishonored 2 where you play as Billie Lurk (she lived under the name Captain Meagan Foster in Dishonored 2) an assassin rescuing his Superior Daud, Empress Jessamine Kaldwin's murderer, to hunt down The Outsider. The game features new enemies & ways to kill them. You don't need Dishonored 2 to play this expansion as the game is completely standalone.
---
The Evil Within 2
Release Date: 13th October 2017
Bethesda officially announced The Evil Within survival-horror sequel, The Evil Within 2, which set 3 years after the event of the 1st game. Once again you play as Sebastian Castellanos, protagonist of the 1st game where this time, you'll need to save your daughter whom you thought was dead. The trailer itself doesn't explain much, so we'll have to wait & see until Bethesda provide more details. 
---
Wolfenstein 2: The New Colossus 
Release Date: 27th October 2017
B.J. Blazkowicz is back with the latest Wolfenstein sequel, Wolfenstein 2: The New Colossus. This time he take his fight against Nazi in the America with the help of resistance fighters liberating America from the clutches of Nazi regime. The game allow player approach the enemy stealthily or go full on gun blazing with customizable weapons. 
---
Mario + Rabbids: Kingdom Battle 
Release Date: 29th August 2017
Mario & Rabbids crossover game never crossed my mind one bit. Now that I think about it, I wouldn't believe it would happen at all as the idea of putting menacing Rabbids in Mario world or vice versa would sound incredibly bonkers. And yet… it exist. Introducing the turn based tactical rpg Mario + Rabbids: Kingdom Battle where bunch of menacing Rabbids in Mario. Princess Peach & Yoshi costumes team up with Mario & Friends to defeat other menacing Rabbids enemies. Totally unexpected & should be pretty interesting.
---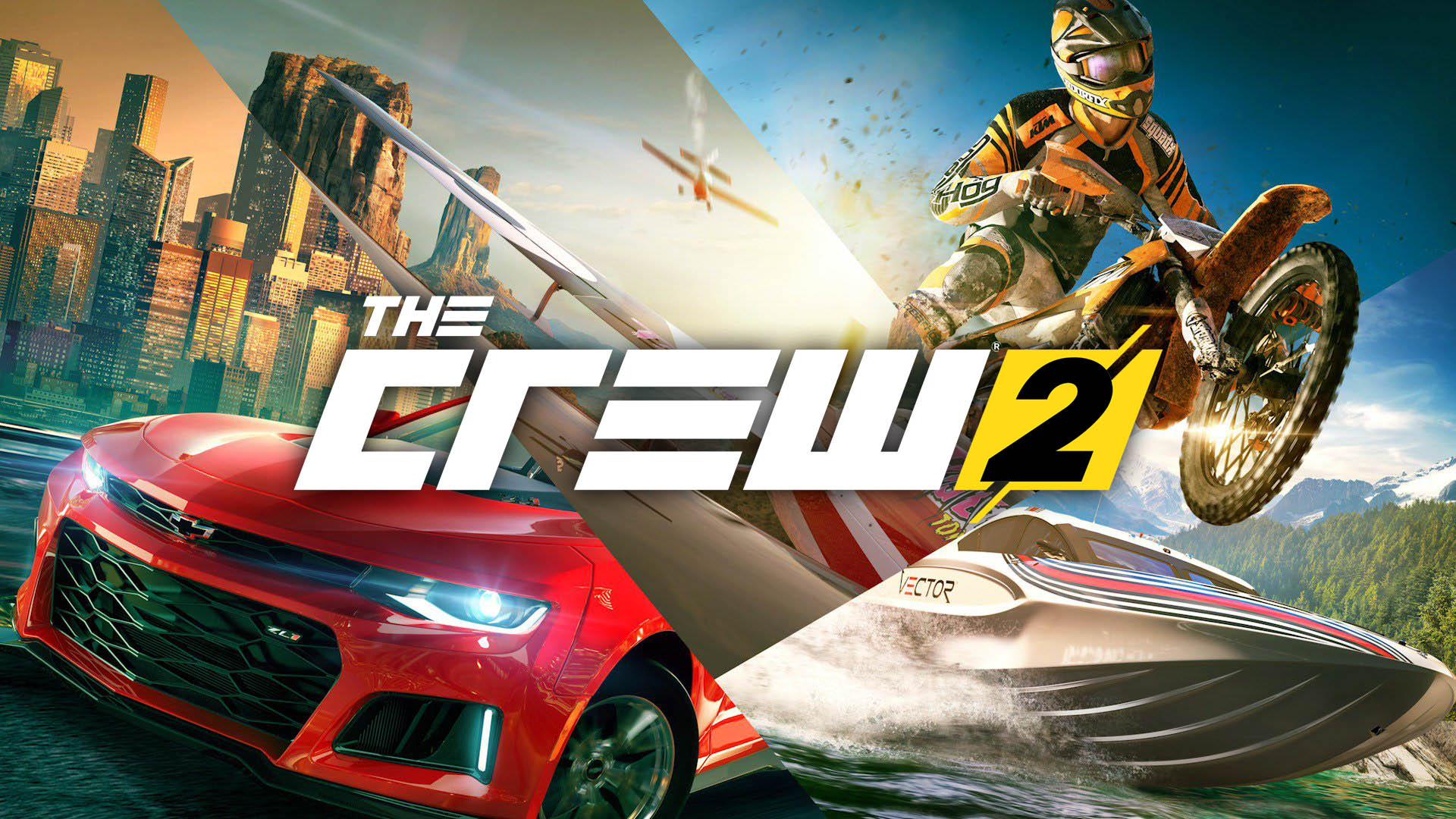 The Crew 2
Release Date: Early 2018
Speaking of unexpected, The Crew 2 is a huge departure from its predecessor. Instead of being undercover, escaping from law enforcement, illegal racing or bringing in justice, this time you'll be racing professionally for the world to see. While it maintains the open-world aspect, vehicle racing has been expanded beyond street racing, which includes 4x4 buggies, dirt bikes & more. Did I mentioned that you get to race boats & airplanes? Yes, you're not limited to race on land only. The previous game require constant internet connection, so I wouldn't be surprised that this game would follow suit.
---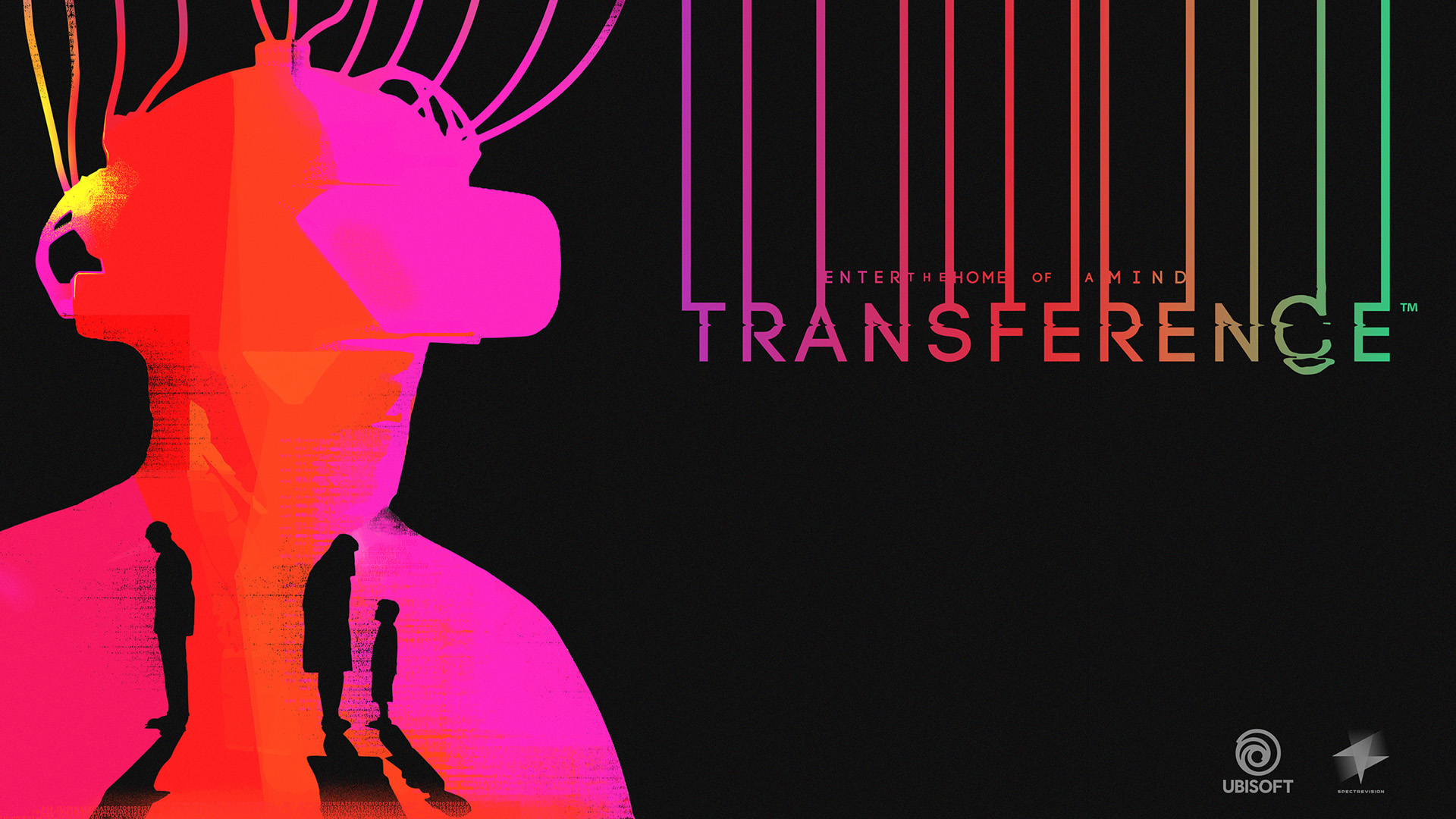 Transference
Release Date: Spring 2018
Elijah Wood's development studio, SpectreVision, created somewhat curious & creepy looking VR game. I'm unable to comprehend what going on in the trailer, so I assumed this is some sort of horror, psychological thriller type of game. Some of the details that were revealed that it will have a multi-branch narrative that would somehow affect the outcome based on your selected actions. Probably it'll make some sense once it is explained in the future.
---
Skull & Bones
Release Date: Fall 2018
Ahoy me hearty! How would ye like t' control yer owns pirate ship? Set sail across th' Indian Ocean. Expand yer fleet & upgrade yer ships. Find precious treasures 'n fight against yer enemy 'n loot back wha' be rightfully yers! Or ye can join wit' other pirates 'n together we can conquer th' seas!
---
Starlink: Battle of Atlas
Release Date: Fall 2018
Ubisoft announced very interesting space shooter, Starlink: Battle of Atlas, which involves collectible modular space ship toy model that is attached to the controller. Once attached, the assembled space ship will appear in the game. Your space ship can be customized in many way to adapt the environment and enemy attacks. Physical attachment is not necessarily compulsory as you can opt for digital space ship only. 
---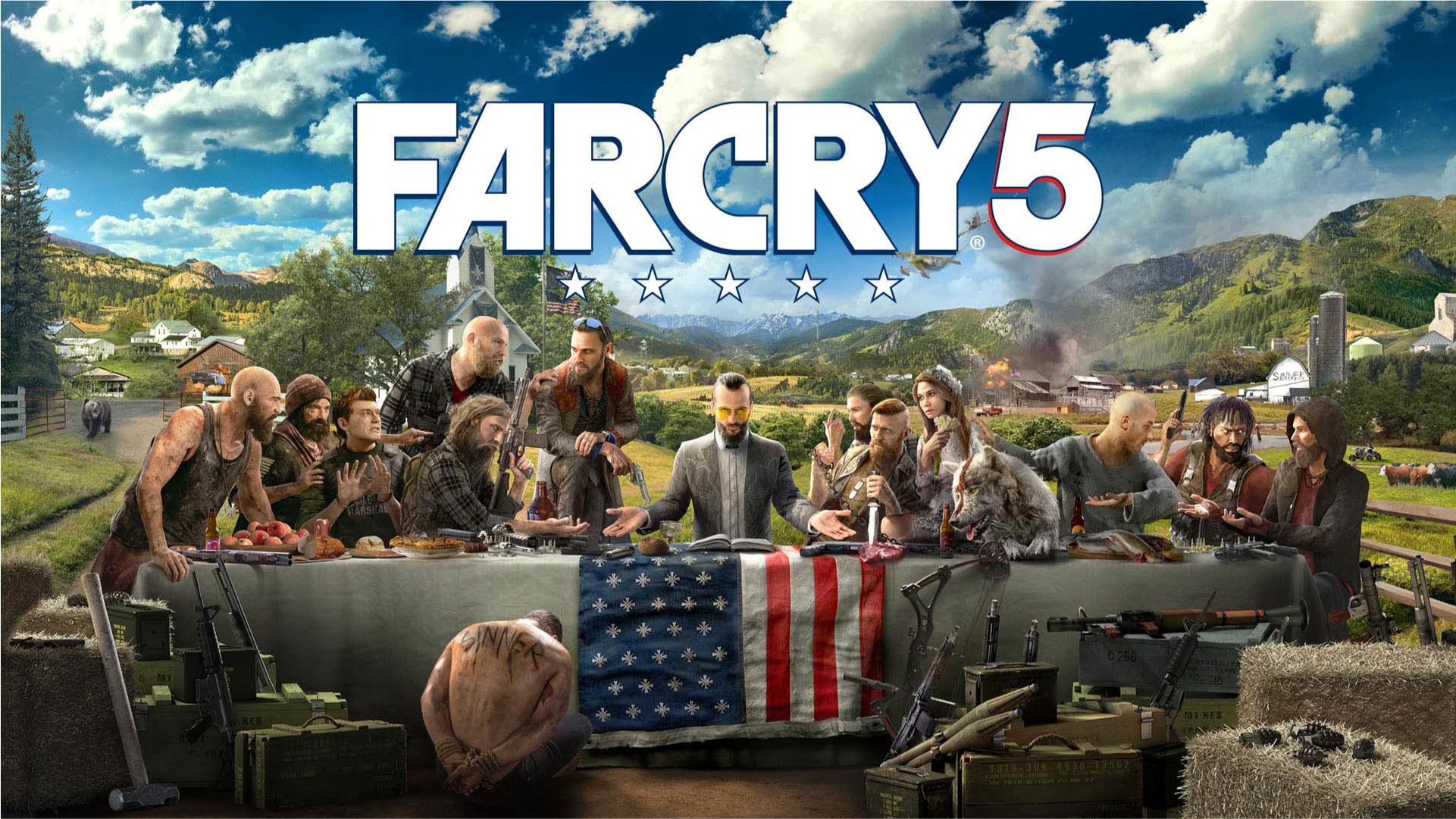 Far Cry 5
Release Date: 27th February 2018
Far Cry franchise returns with Far Cry 5 which is about rescuing the townsfolk of Hope County of Montana from the clutches of the dangerous doomsday cult called The Project at Eden's Gate. What's new in Far Cry 5 is you'll be assemble a team of your own including  a canine name Boomer to take down the enemies. You can co-op play online with your friends together to complete the missions. Players can operate plenty types of vehicles including cars, ATVs, bikes, boats and planes if you want to go across the vast open-world.
---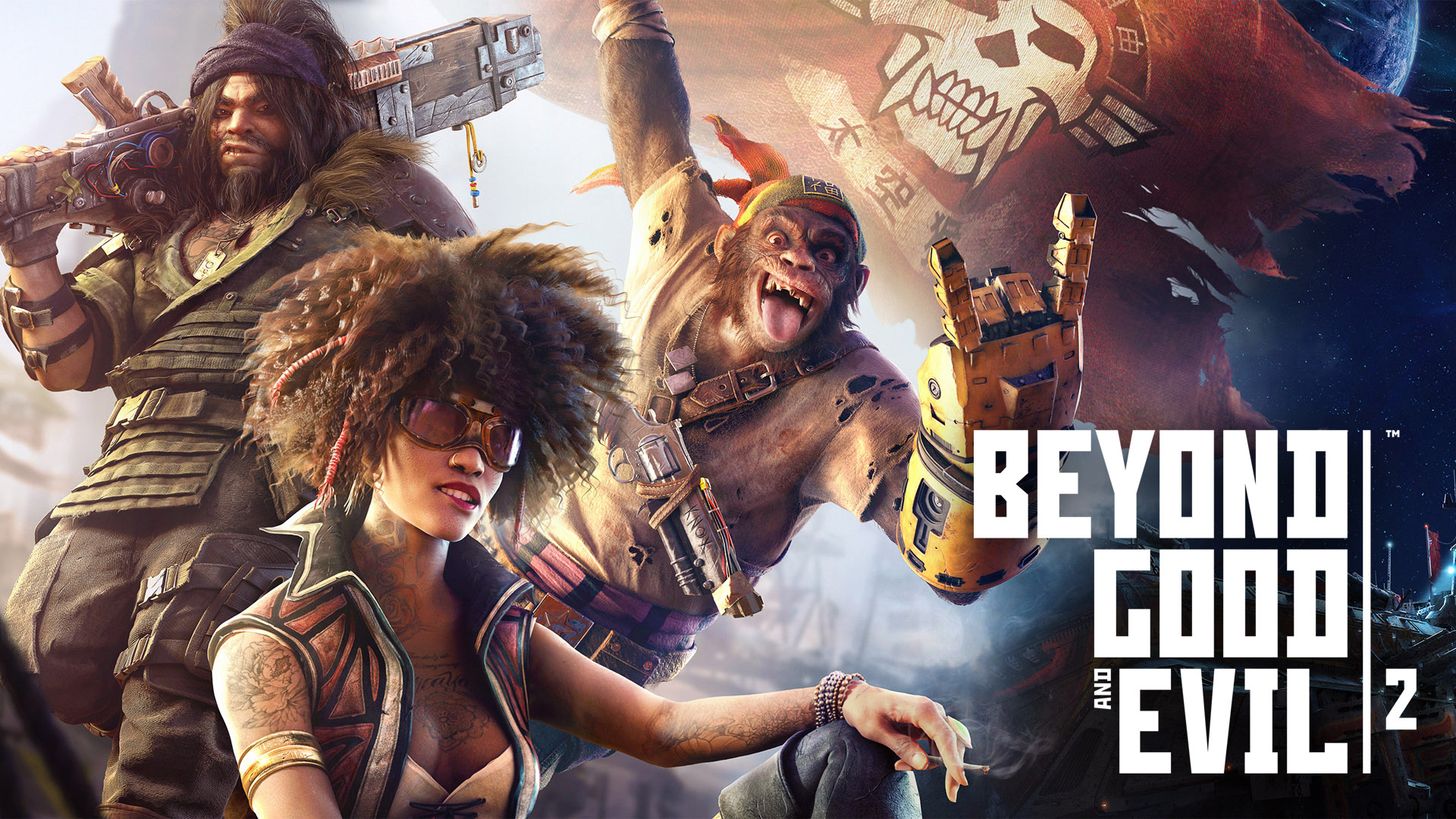 Beyond Good & Evil 2
Release Date: TBA…Hopefully not in development hell…again
Beyond Good & Evil is a great game despite being a commercial flop at launch. It does create a cult following over the years as players discovered how well thought out the games is. It was a surprise that Ubisoft dropped a teaser trailer for Beyond Good & Evil 2 in 2008..but nothing happen after that. Fast forward to E3 2017,  Ubisoft revealed Beyond Good & Evil 2 announcement trailer. But no release date was mentioned, so  I was cautiously optimistic about it. Beyond Good & Evil 2 is a prequel to the first game. The game feature a new environment & new characters. The detail is quite scarce so we'll have to wait & see if Ubisoft decided not to put the game in development hell…again.
---

Knack 2
Release Date: 5th September 2017
Mark Cerny's game Knack is getting a sequel treatment, Knack 2. The game is largely similar to its predecessor, but with much needed improvements. For starters, players can choose 4 difficulty levels which provide players some challenges without the unnecessary frustration instead of its predecessor that only comes either frustratingly difficult or insultingly easy. Combat system also being revamped with plenty of ways to attack which can be upgraded as opposed to just 3 punches & 1 kick. Overall, the game has more depth & should be fun to play.
---
Everybody's Golf
Release Date: 29th August 2017
The latest instalment of Everybody's Golf is coming called…Everybody's Golf. Hot Shots Golf name has been dropped. The games feature new courses, in-depth character customization, online modes & plenty of side activities such as fishing, golf-cart racing & treasure hunt in the open world environment.
---
Gran Turismo Sport
Release Date: Fall 2017
I was disappointed when I heard the game was being delayed with the beta being cancelled last year. I worried that the game would be delayed into oblivion like Polyphony Digital did with Gran Turismo 5. But things have changed over time as Polyphony Digital working hard to polish the game & getting feedbacks from roadshows, gaming events and beta program that is ongoing currently. Thing just get better from here onwards with the announcement of Porsche's inclusion in the game. Now we have an estimated release window coming this year. 
---
SuperHot VR
Release Date: Summer 2017
Superhot VR is coming to the PlayStation VR. The first person shooter game featurs stylistic, over-the top intense action game where you dodge enemy bullets with slow motion action. This game would definitely test your perception and agility when dealing hordes of enemies trying to take you down like in Hollywood action movies.
---
Tropico 6
Release Date: Vote For El Presidente in 2018
Do you have what it takes to run a country? You El Presidente, a visionary leader will lead your banana republic country to a future however you wish it to be. Whether you are peace loving leader that strive to bring prosperity to your country beyond the capitalists' dream or a dictator who rule the land with iron fist & punish to those who defy you. Tropico 6 arrive to the console for the 1st time, a country simulator where you build infrastructure, setting up laws & dealing political ascpect from within or international. 
---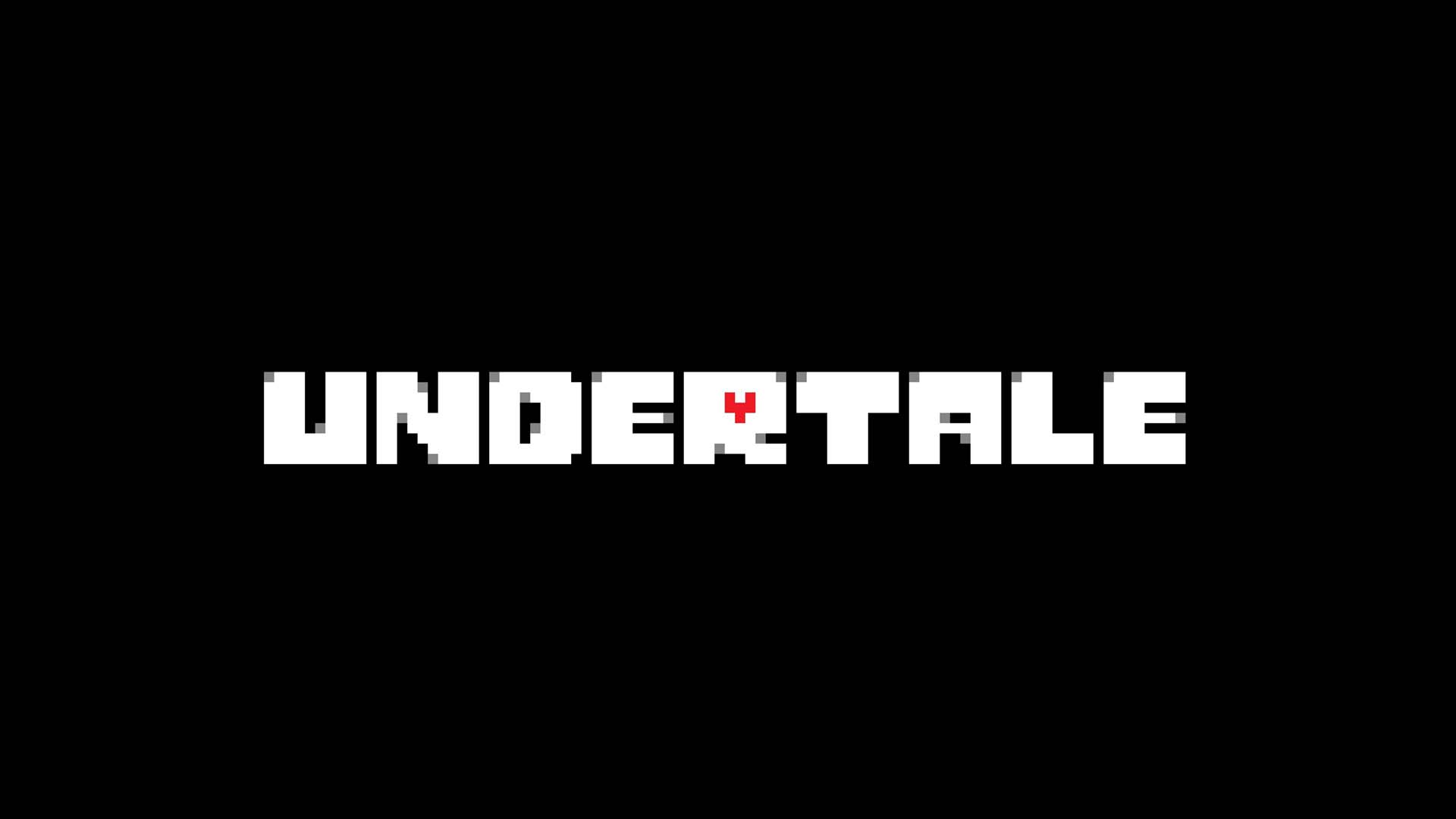 Undertale
Release Date: Summer 2017
The critically acclaimed Undertale is coming to PS4 & PS Vita. You a human need to find your way out if the underworld or stay trapped forever in Undertale. Whatever your decision in the game, will affect the outcome of the story. The game is largely the same with just 2 changes, Froggit NPC won't ask you to press F4 to go full screen like in the PC version & the game will have Japanese localization.
---
Uncharted: The Lost Legacy
Release Date: 22nd August 2017
Uncharted: The Lost Legacy is the latest Uncharted standalone expansion, following the adventures of Chloe Frazer & Nadine Ross in search of the mysterious artefact deep in the mountain of India. The gameplay mechanics is largely the same as any Uncharted series. The spin-off could possibly the new chapter of Uncharted adventure since Nathan Drake retired from treasure hunting…allegedly.
---
Horizon Zero Dawn: The Frozen Wilds
Release Date: Fall 2017
Horizon Zero Dawn is getting its first expansion The Frozen Wilds with very chunky content. Hermen Hulst words, not mine. The already huge map is expanded with a whole new territory across the northern mountain, where the Banuk's tribe resided. Not much details being revealed but we can expect to have new quest, enemies & a new area to explore.
---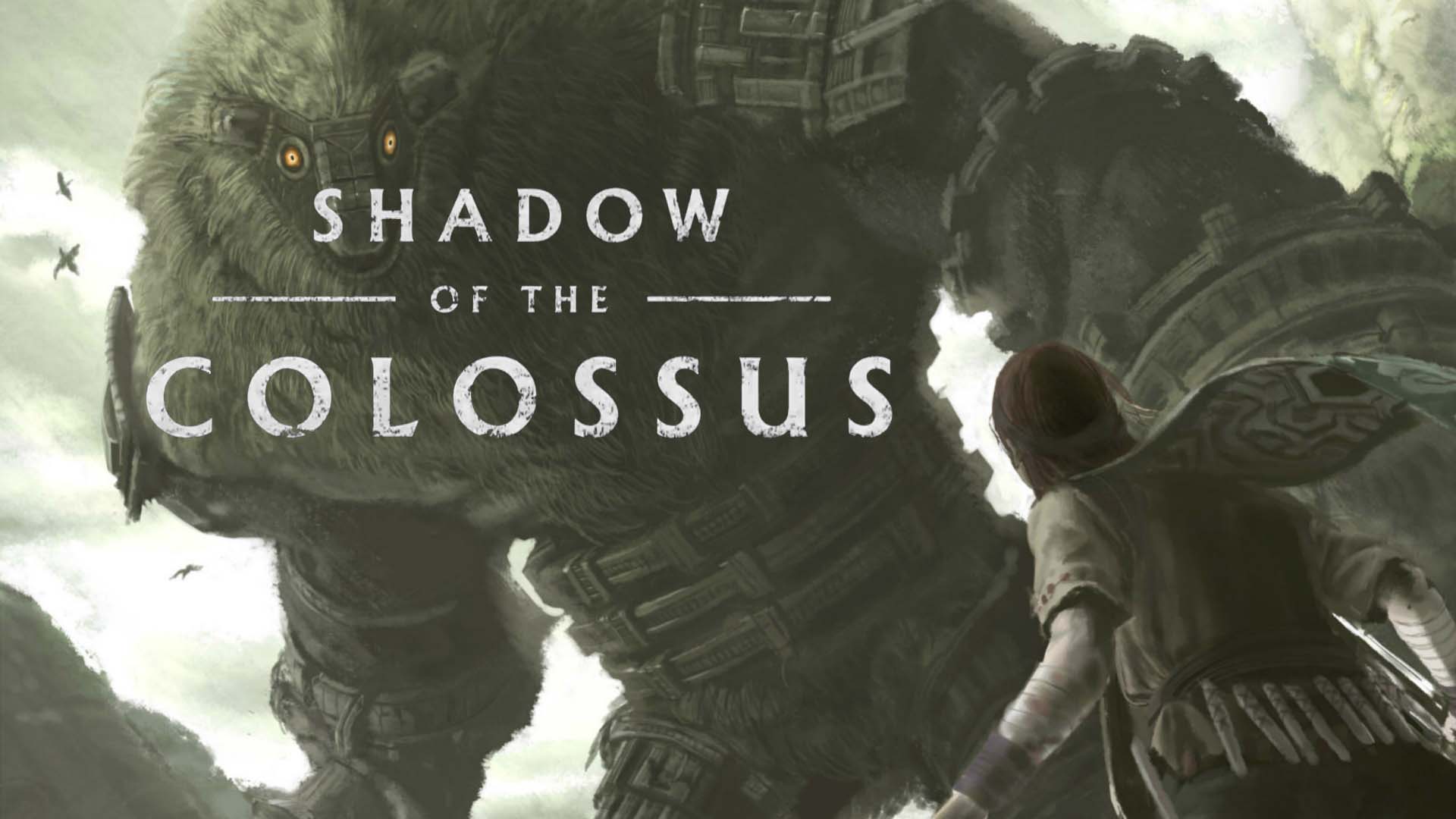 Shadow Of The Colossus
Release Date: 2018
Out of all games that were unveiled at E3 2017, this by far the most surprising reveal. Out of nowhere, we were treated with something familiar but totally unexpected with Shadow Of The Colossus. From the trailer, it does not look like a typical HD remaster with just higher resolution textures on the PS3. All of the character models, enviroments & gameplay mechanic is being remade just for the PS4. The gameplay & story is largely the same with the original on PS2. Players have the option to choose either modern control or the original control. An classic game made with today's technology.
---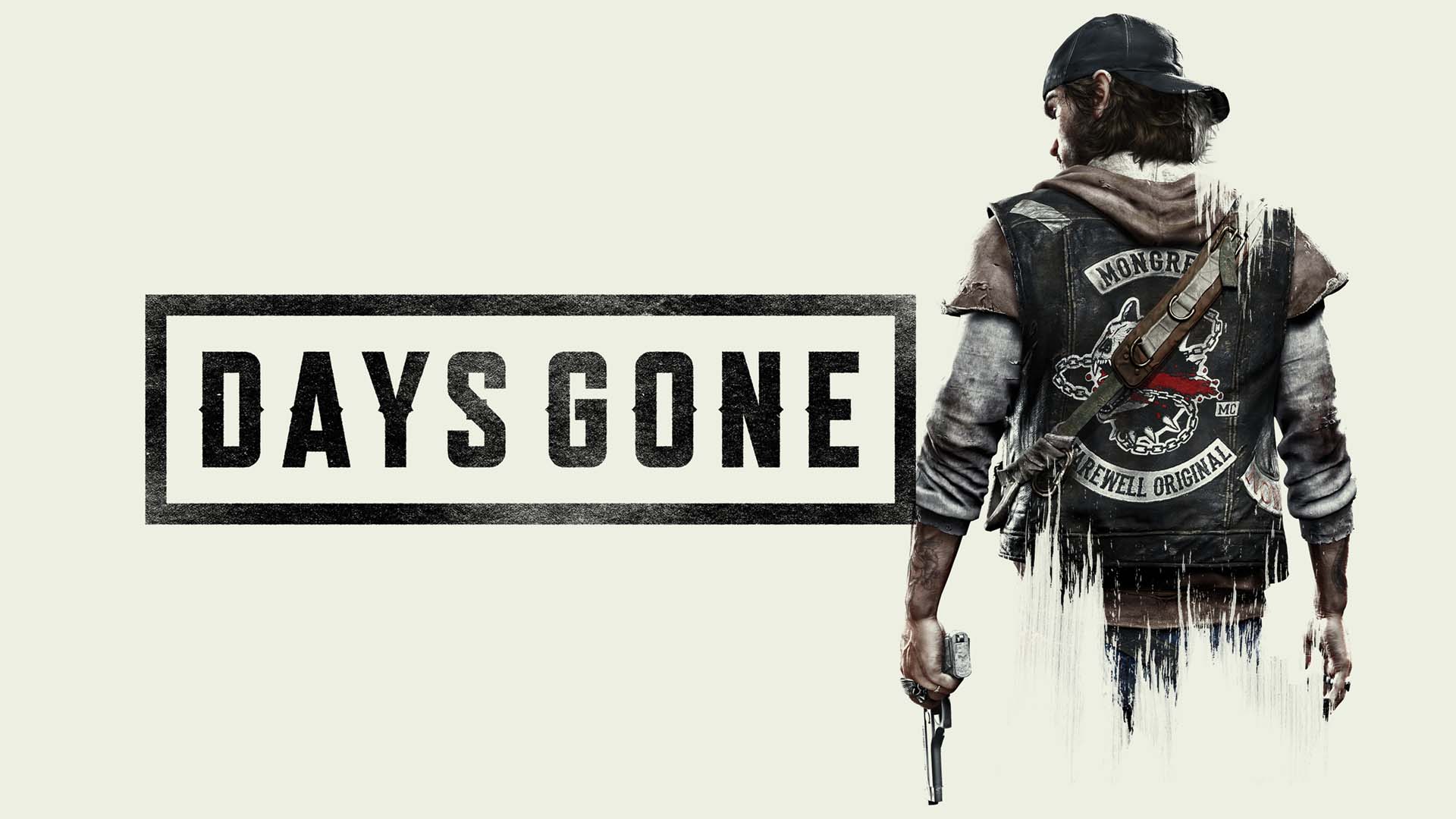 Days Gone
Release Date: TBA
The upcoming survival horror zombie game, Days Gone is back with new gameplay. This time we are presented with a new winter environment instead of warm summer that was shown in the previous presentation. Player will encounter all sort of threat including wild animal attacks & traps that were set up by bandits at the ambush site which can happen at any point when player is travelling by foot or on bike. Stealth also play a big part on how to deal with enemies. Players can create distraction by leading them to their own traps or lure hordes of zombies into unsuspecting enemy base.
---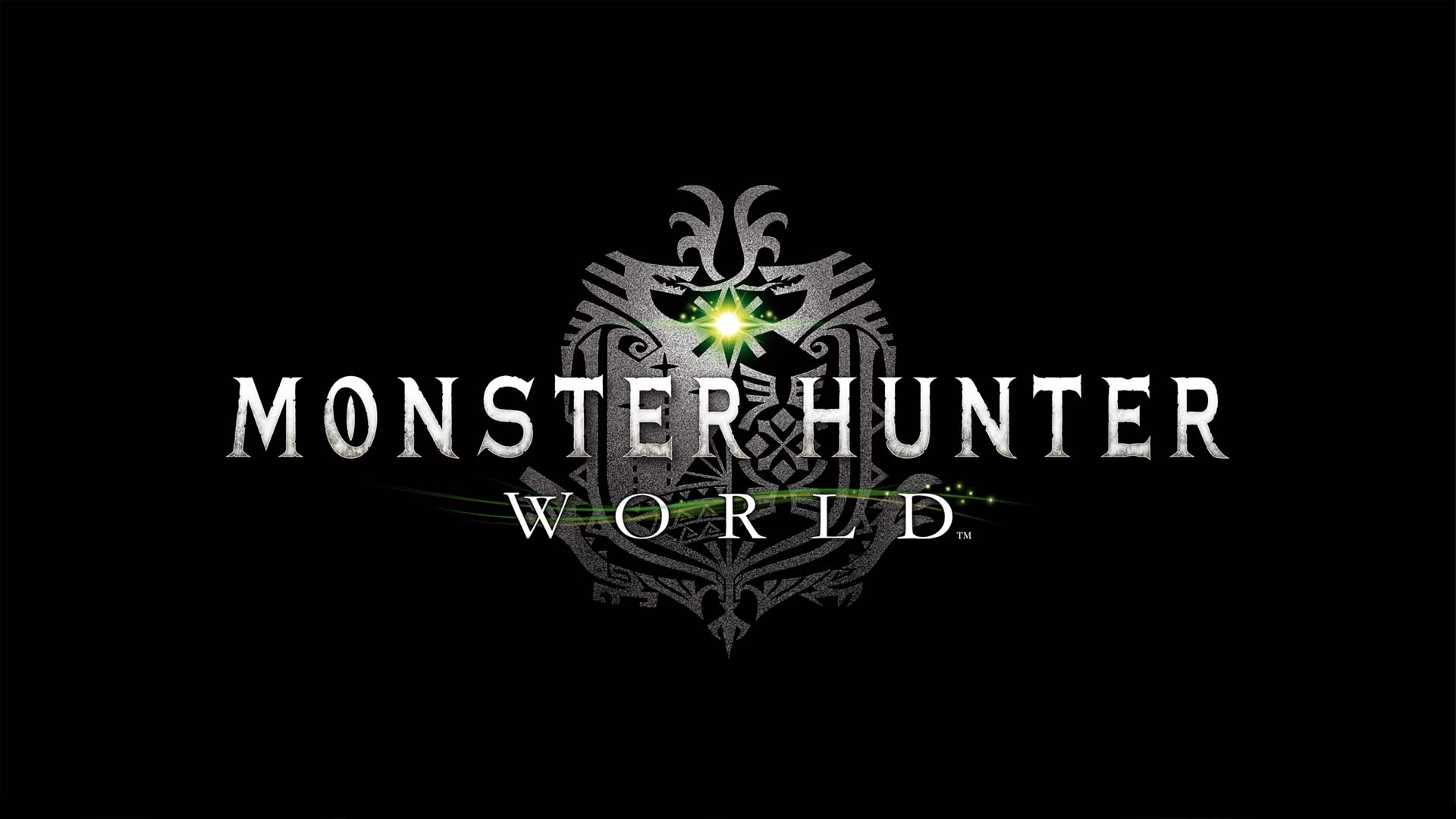 Monster Hunter World
Release Date: Early 2018
Monster Hunter World is the latest main Monster Hunter franchise which features a seamless open world environment where you can play solo or co-op with up to 3 friends hunting monsters. There are no transition or loading screen when exploring the map. The environment also feature day & night cycle. Gameplay mechanics is large similar to the previous Monster Hunter series but with improve AI system. More information will be revealed later.
---
Marvel vs Capcom: Infinite
Release Date: 19th September 2017
Marvel vs. Capcom: Infinite cinematic trailer is being unveiled revealing more about the upcoming story mode in the game. The story is about Ultron & Sigma fused their power together to become…er Ultron Sigma to wipe out all organic life. Both heroes from Marvel & Capcom join forces to stop Ultron Sigma from certain destruction with the help of an unlikely ally, Marvel super villan Thanos. You can try out the Story Mode demo now.
---
Bravo Team
Release Date: Late 2017
Created by Until Dawn's studio, Supermassive Games, Bravo Team is a upcoming PlayStation VR shooter that sets in a fictional city in Eastern Europe where the player need to survive the deadly escort mission by yourself or with a friend with 2 player online co-op.
---
The Inpatient
Release Date: Late 2017
Supermassive Games made another VR game, The Inpatient. This one serves as a prequel to the award winning Until Dawn (unrelated to spin-off Until Dawn Rush of Blood VR) set 60 years before the event in the asylum. Little is known about the game & we will soon find out.
---
Moss
Release Date: Late 2017
Moss, possibly the most interesting & adorable VR game at the E3. The game is basically starting with an encounter of a magical book that  it transport player to a fantasy land where player takes the form of masked entity meeting Quill, the rodent who will in the player's care throughout the adventure by manipulating the environment like a diorama set. Player also guide Quill to solve puzzles and battling enemies. 
---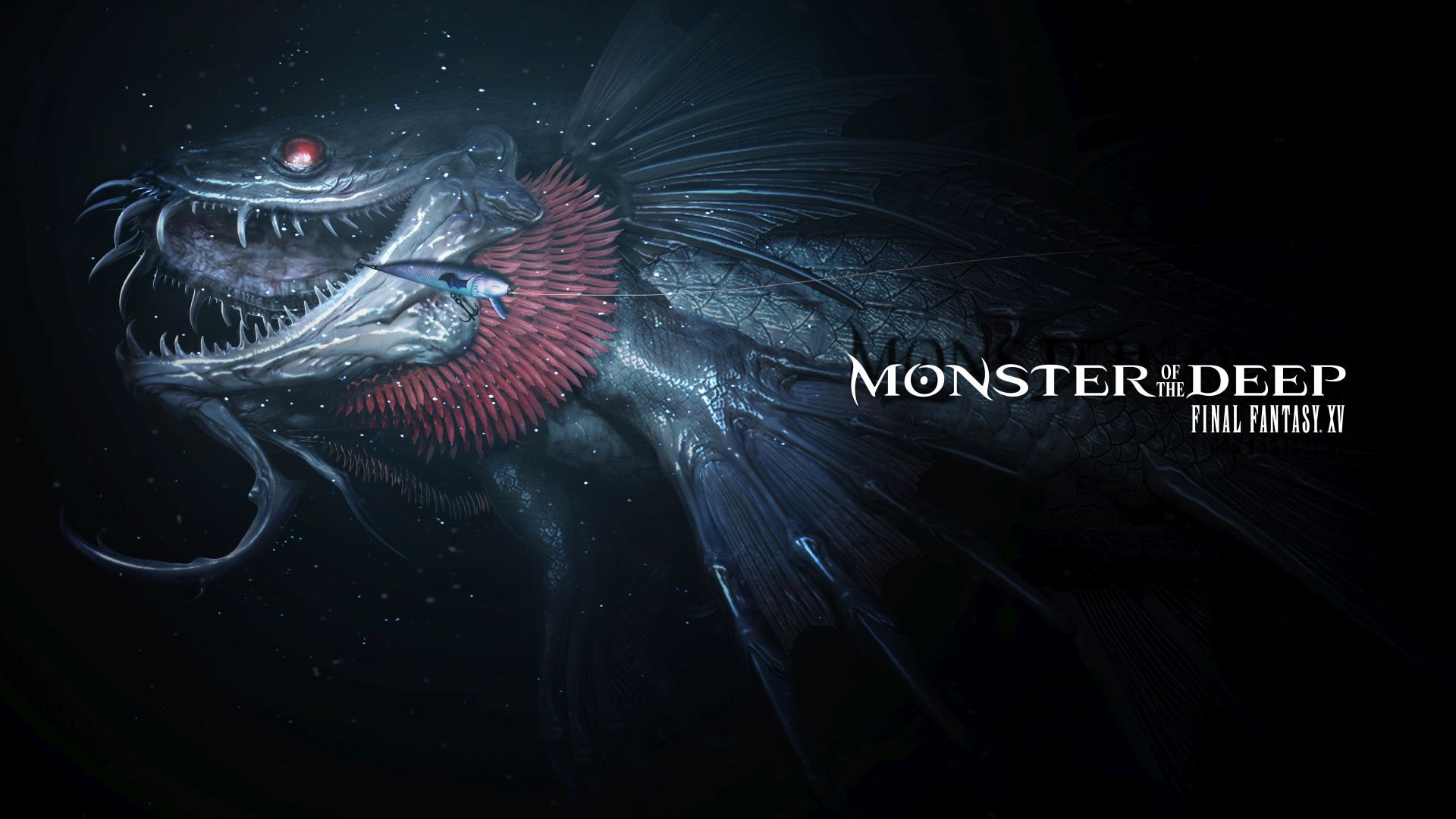 Monster of the Deep: Final Fantasy XV
Release Date: September 2017
Square Enix announced Final Fantasy XV VR Experience last year. This is not it. This is not even remotely the same as the one announced last year. Introducing the Monster of the Deep: Final Fantasy XV VR fishing game where you explore the world ocean, lakes, ponds and rivers & catch all sort of weird fishes in first person while hanging out with your in-game mates. It is unknown if this is an expansion that has some sort of tie-in to the main game or a standalone game or a mini game at all.
---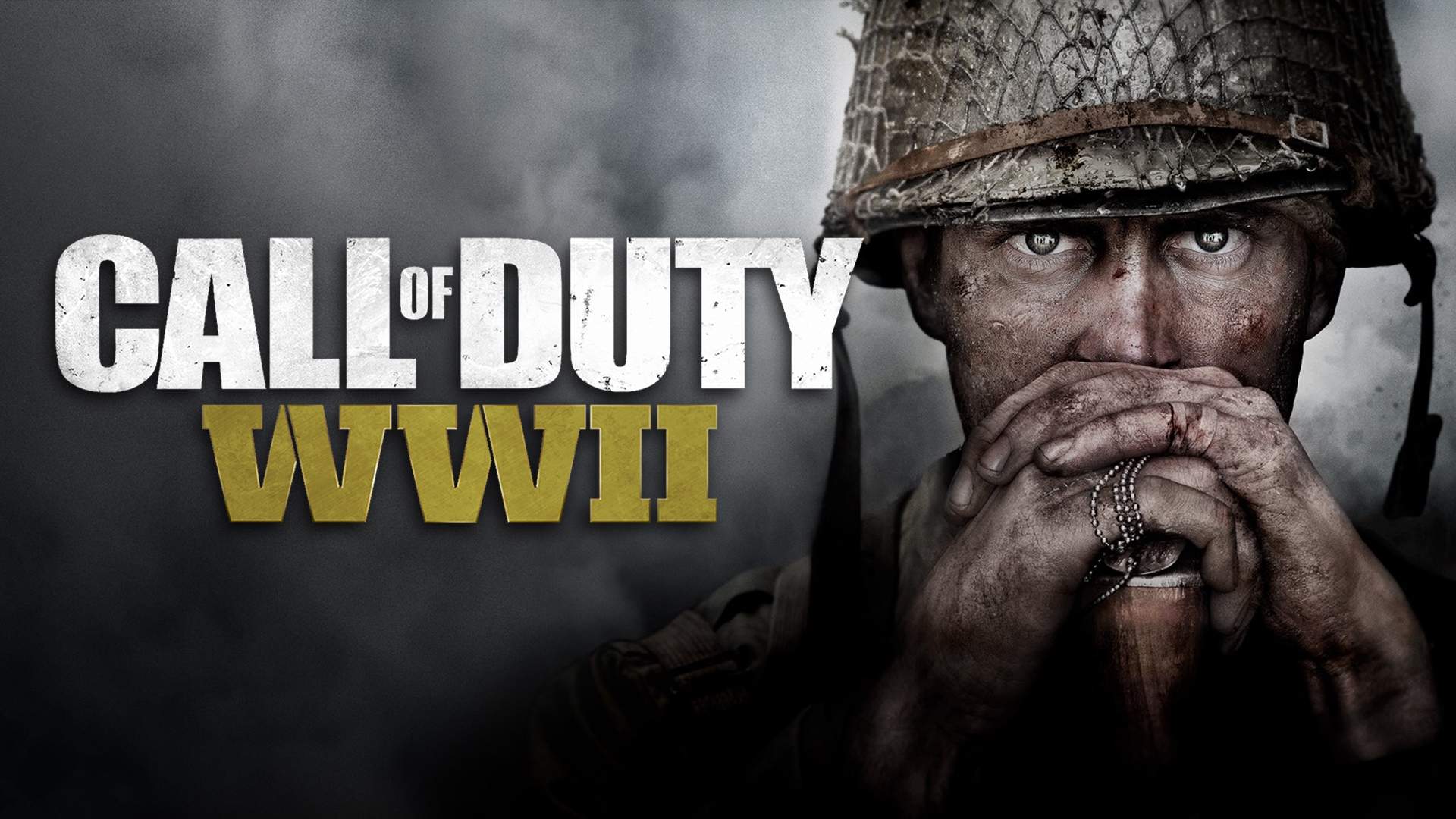 Call Of Duty WWII
Release Date: September 2017
Activision unveiled their Call Of Duty WWII multiplayer trailer & the are couple of new details emerge from it. When starting, players can choose one of 5 Divisions which are, Infantry, Expeditionary, Armored, Airborne, and Mountain. Each of the division have its own weapon types and abilities which you can switch any time to other Division. Classic mode such as Team Deathmatch & Domination is present in the game. A new game mode called War Mode is featured in the game, which is similar to Operations Mode in Battlefield 1 or Payload in Overwatch.
---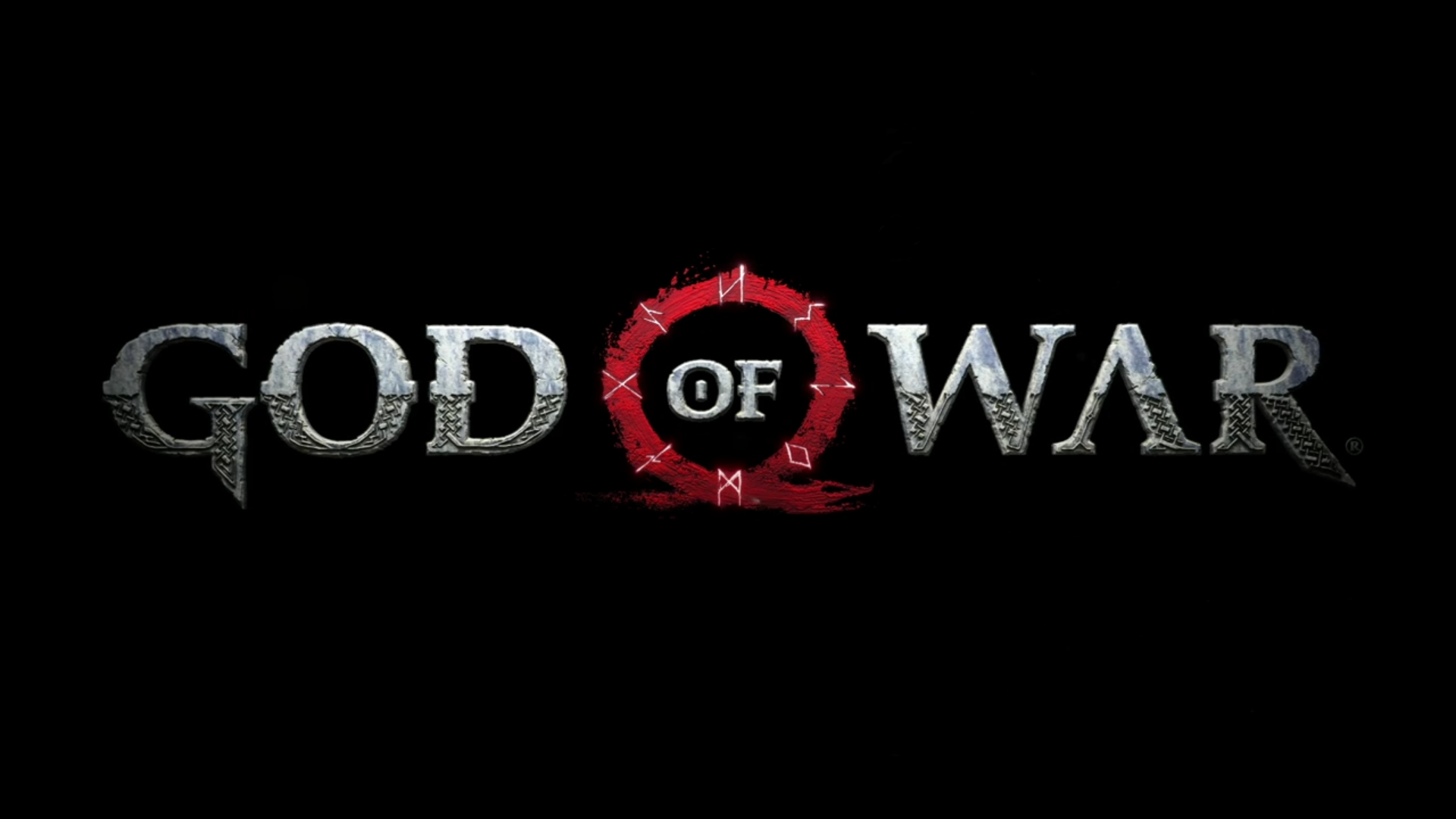 God Of War
Release Date: Early 2018
Santa Monica Studio is back again with another God Of War trailer showing Kratos bonding with his son, Atreus throughout the adventure across the land & myths of Norse mythology. Atreus will serve as a companion where he will assist Kratos in combat instead of just being needed to escort. What is interesting at the end of the trailer when both of them meet the World Serpent, or known as Jörmungandr one of Loki's children, there's a possibility that Kratos will encounter the thunder god, Thor.
---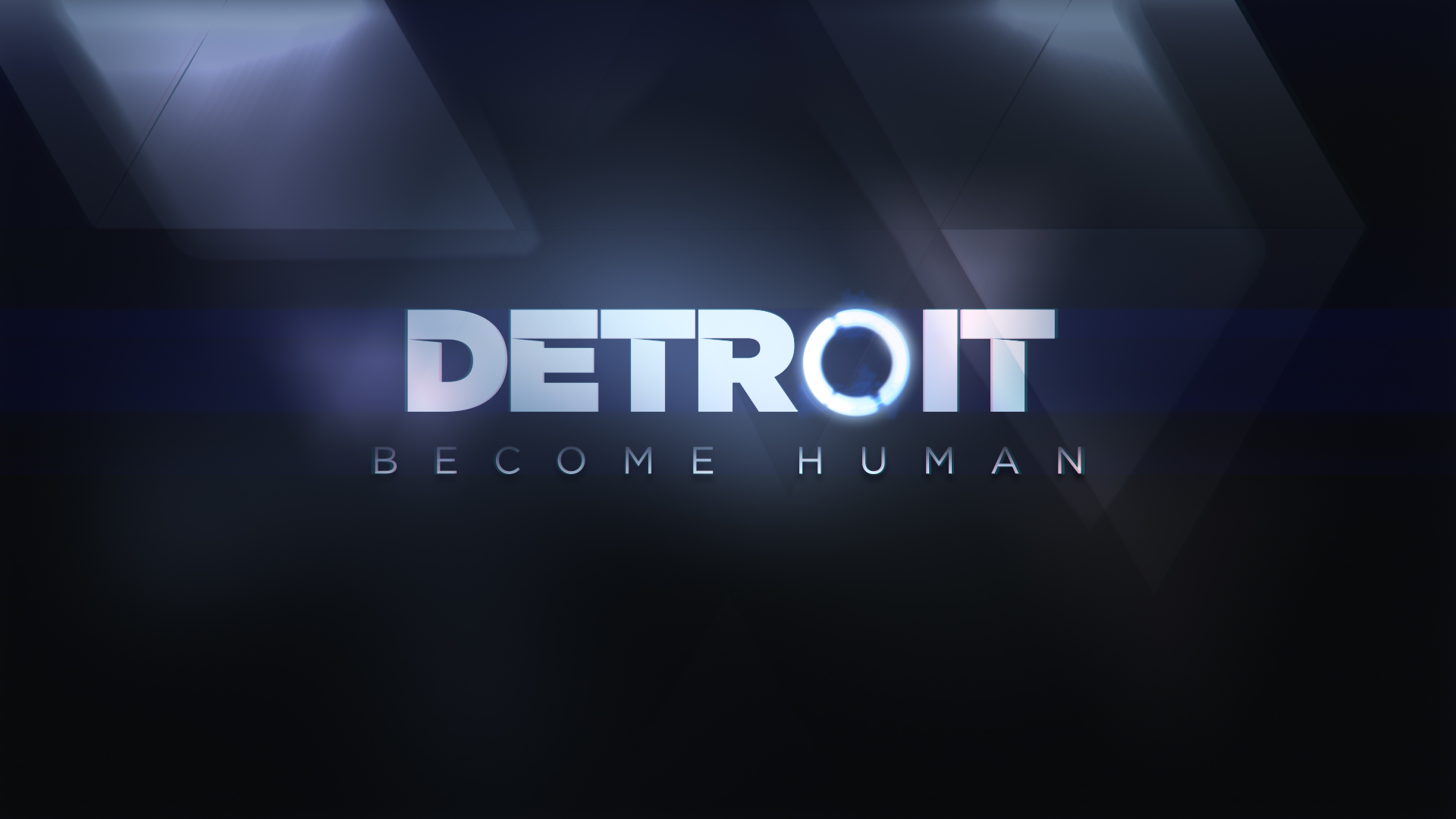 Detroit Become Human
Release Date: 2018
What started as PS3 tech demo, now it has certainly becoming a fully fleshed out game. First, we were introduced Kara, an android with artificial consciousness who is trying to find her place in the society. Second, Connor, and android police who investigate rouge androids. Now, Markus, an android who is fighting for android freedom. These 3 androids have story of their own that would likely cross path later as the story progresses. Like Quantic Dream's previous titles such as Heavy Rain & Beyond Two Souls, player would need to make a decision that would affect the event in the game.
---
Spider-Man
Release Date: 2018
Spider-man games over the years has been disappointing. Under Insomniac Games, do we finally get a good Spider-man game? The game features open world environment for Spider-man to swing around & interact with. Spider-man will have multiple ways to deal with enemies, such as melee combat, disable enemies using web shooters or using web shooter to manipulate object around him. Interesting enough, Spider-man game doesn't allow players to kill, for instance when an enemy fall off from high places to a certain death, Spider-man prevents it by slinging the enemy back up. The gameplay appears to be fluid & with New York City to explore, I have high expectation for this game.
---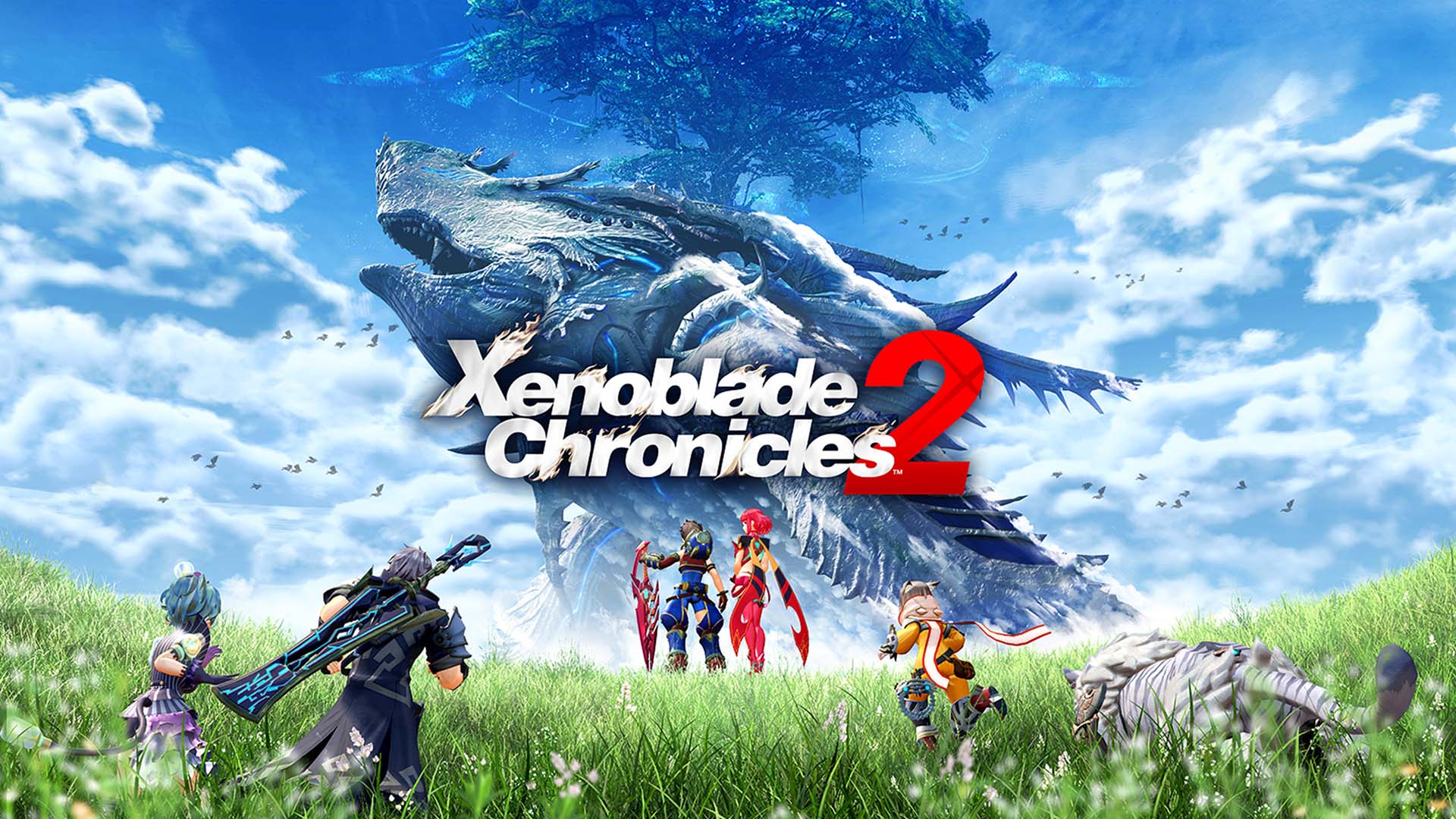 Xenoblade Chronicles 2
Release Date: Late 2017
Xenoblade Chronicles 2 is the latest instalment of Xenoblade series, however, the game isn't a sequel or a prequel. The story sets in a new world with new characters. Xenoblade Chronicles 2 like its predecessor will features massive environments to explore, variety of enemies, huge flying fortress and the number of quests. Another noticeable change in the game are the character designs with anime-like features.  This large scale JRPG is an awesome addition to Nintendo Switch line-up.
---
Kirby
Release Date: 2018
Kirby is coming to the Nintendo Switch with the eponymous titled game, Kirby. So, what's new? The new Kirby will feature up to 4 player co-op. Instead sucking enemies & absorbing their powers, Kirby can turn enemies into allies which can be AI controlled or co-op with other players to fight alongside with Kirby. It is unknown of the co-op mode can be done via Joy-Con as well as online co-op.
---
Pokemon RPG
Release Date: TBA
Tsunekazu Ishihara from The Pokemon Company briefly announced GAME FREAK inc. developing a core Pokemon RPG for the Nintendo Switch. Details is extremely scarce, but it's said that the game would be a traditional, find, battle & train type experience. We can expect some sort of reveal sometime in 2018.
---
Metroid Prime 4
Release Date: TBA
Speaking of extremely scarce details, Metroid Prime 4 is announced for the Nintendo Switch, almost 10 years since the last core Metroid series in 2007. The announcement however, doesn't reveal anything. The only thing that is confirmed that it will be on the Nintendo Switch. 
---
Yoshi
Release Date: 2018
Yoshi the new adorable side-scrolling adventure in a vibrant cardboard world. Yoshi can interact the environment by shooting eggs at it. Yoshi can change the game's perspective as each game level has 2 sides to discover by flipping over the cardboards. Co-op also featured in the game as well.
---
The Legend Of Zelda: Breath Of The Wild Expansion
The Master Trials DLC Release Date: 30th June 2017
The Champions' Ballad DLC Release Date: Late 2017
The Legend Of Zelda: Breath Of The Wild is getting the expansion. The Master Trials DLC features harder difficulty mode, Garmin-like tracking system where you can see where you have travelled with additional information of your adventures, fast travel ability where you can temporarily create a travel gate that you can teleport back to, and some new accessories and outfits. The Champions' Ballad will have a new dungeon, an original story, and new challenges.
---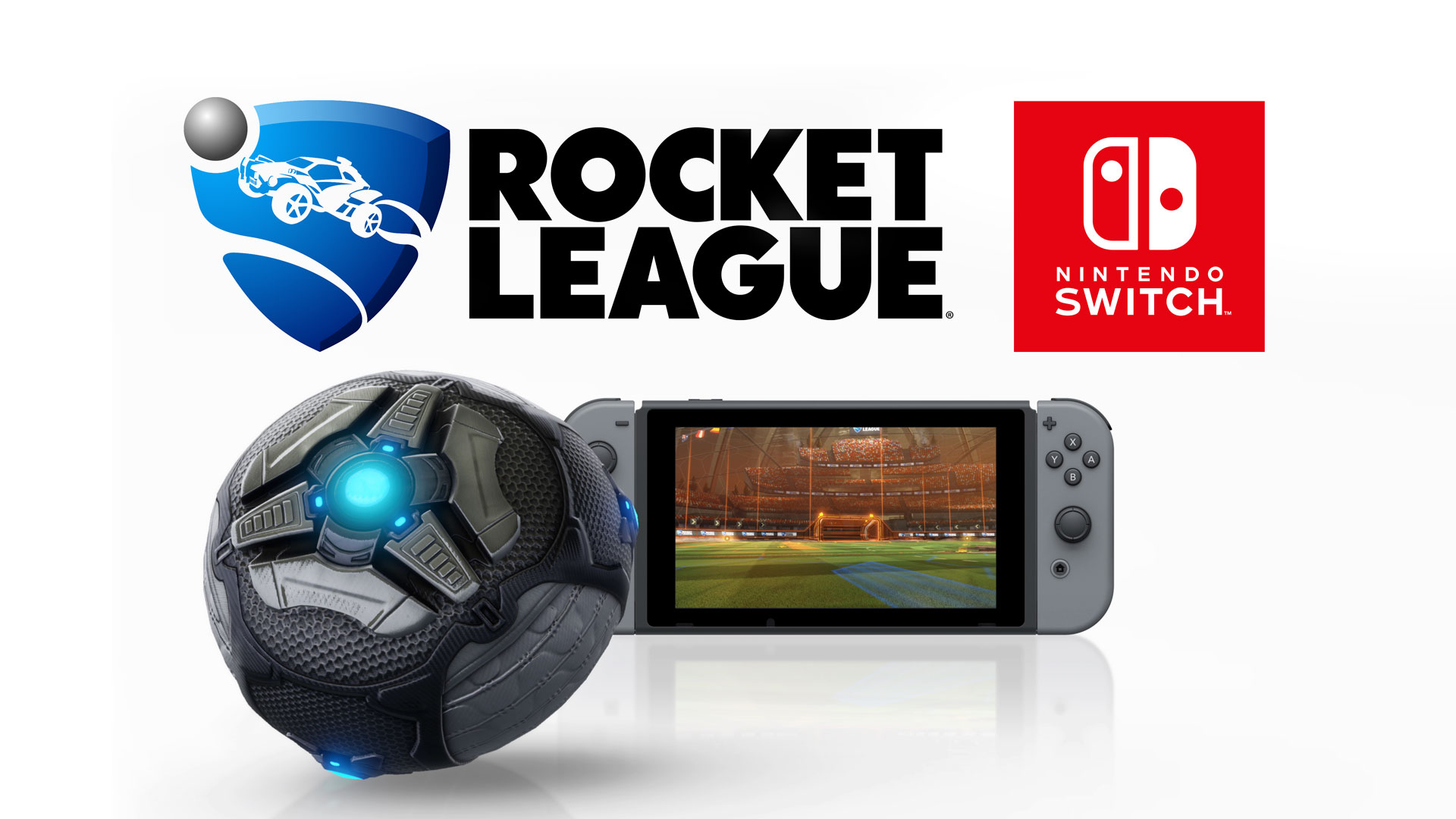 Rocket League for Nintendo Switch
Release Date: Late 2017
Rocket League is coming to the Nintendo Switch. The game will receive the same content as other platform. In addition to the existing content, the Nintendo Switch version feature additional exclusive Battle-Cars & Customization contents such as Mario & Luigi  hat toppers. Players will be able to cross play with other platform with the exception of PS4.
---
Super Mario Odyssey
Release Date: 27th October 2017
Super Mario Odyssey is an adventure sandbox game where Mario need to stop Bowser wedding plan with Princess Peach. Helping Mario is Cappy, a possessed Mario's hat has plenty of tricks that Mario can't do. Mario can basically run or jump while not only Cappy can attack, it can help Mario possess a lot of enemies or things & use its unique ability to your advantage. The game also allow co-op play where 1 player control Mario while the other player control Cappy.
---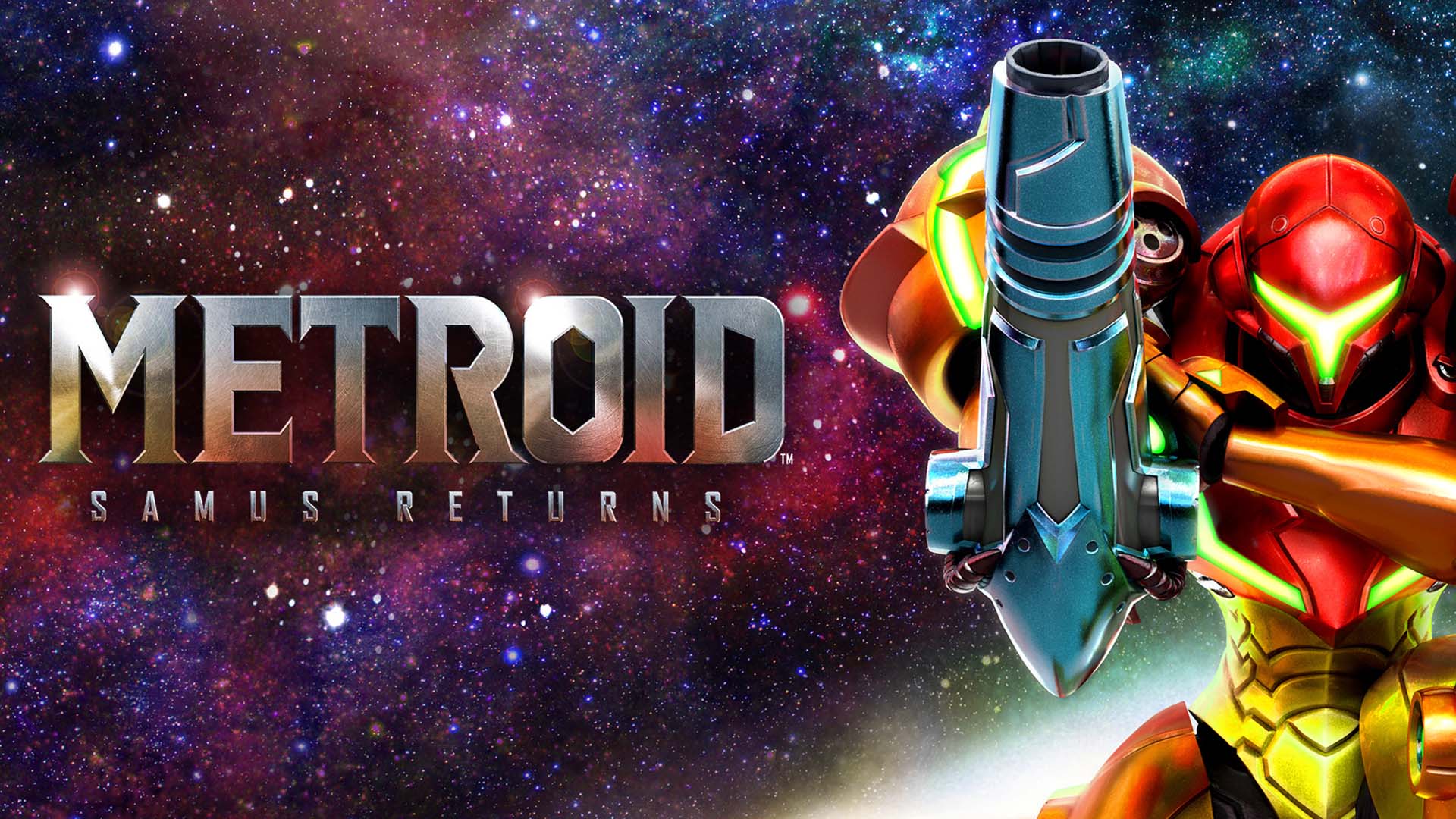 Metroid: Samus Returns
Release Date: 15th September 2017
Metroid: Samus Returns for the Nintendo 3DS is a remake of 1991 Metroid II: Return Of Samus for Nintendo Gameboy. The game retains its side-scrolling gameplay & story, it has received a significant upgrades with new visuals, controls and gameplay mechanics. Samus is now capable to aim precisely as opposed to traditional Gameboy aiming at 45 degrees upwards. The game also have amiibo support with new amiibo figures coming soon.
---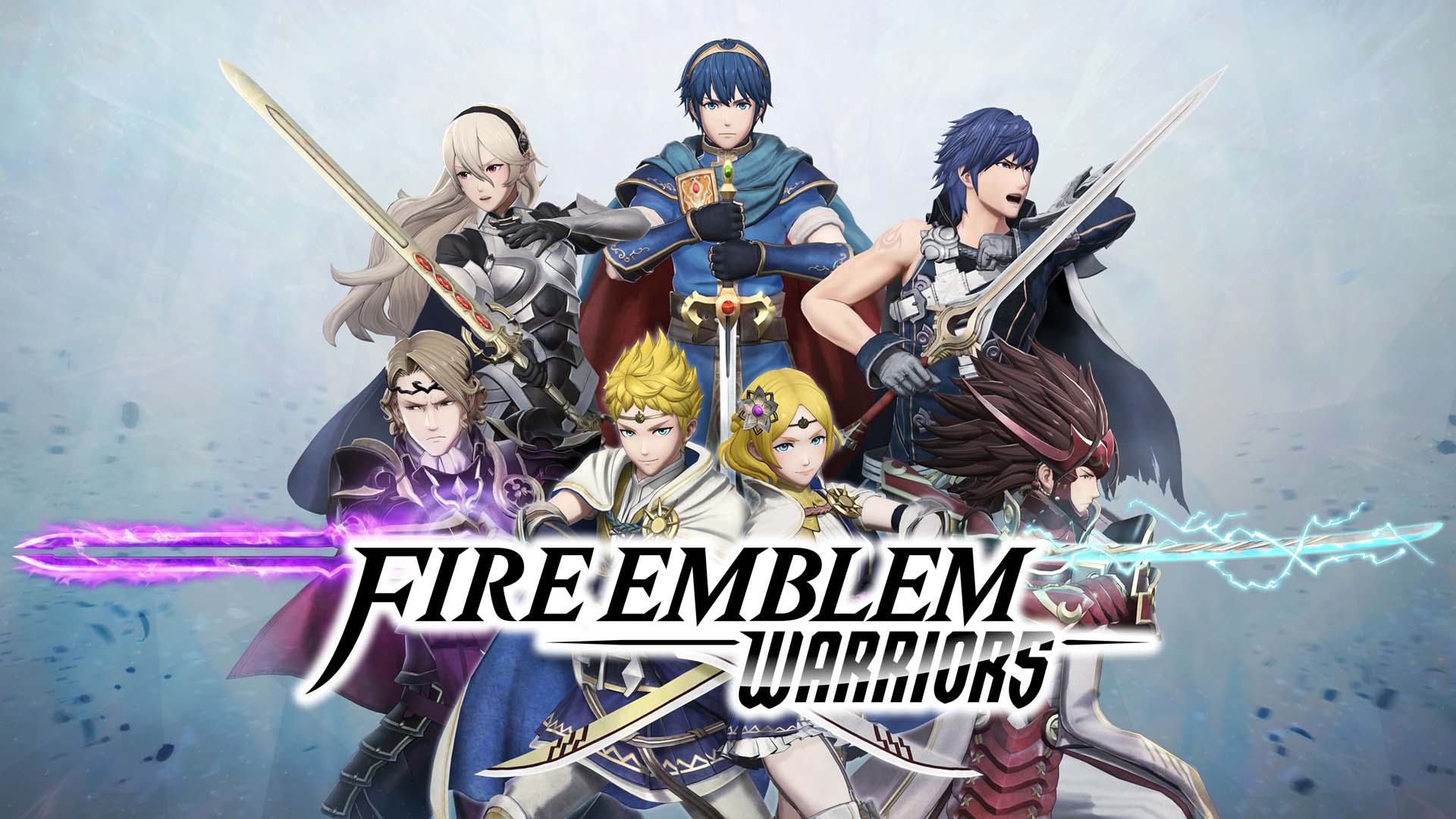 Fire Emblem Warriors
Release Date: Fall 2017
Fire Emblem Warriors is a huge departure from the usual tactical RPG in most of the Fire Emblem series. Fire Emblem Warriors is essentially a hack & slash action by Omega Force, Team Ninja & Intelligent Systems. If you're familiar with Dynasty Warrior franchise gameplay, you'll feel right at home with this one. While it features over-the-top hack & slash action gameplay, the game still retains Fire Emblem elements like link with an allied character to boost attack ratings & more. This is certainly a change of hugely different pace that different but familiar gameplay.
---
Just Dance 2018
Release Date: 28th October 2017
Just Dance franchise return with Just Dance 2018 with bunch of new songs to dance to. Exclusive to the Nintendo Switch, the game support up to 6 players with Joy-Con controllers & players can create Double Rumble choreographies with Switch's HD Rumble feature.
---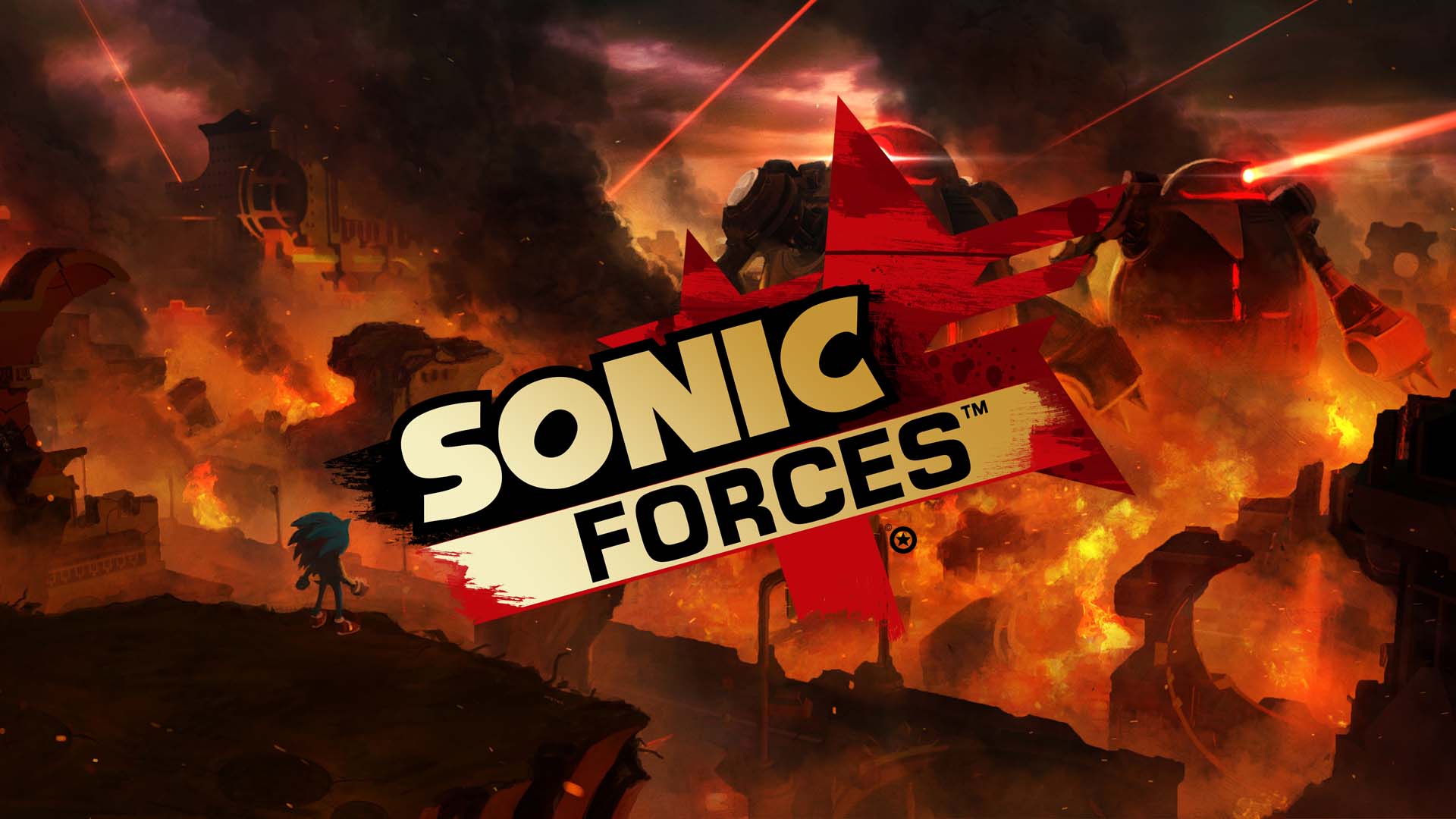 Sonic Forces
Release Date: Late 2017
Sega's Sonic game franchise didn't get much love over the years as their games didn't quite live up to expectation with the exception of well received Sonic Colors & Sonic Generations. Now comes the Sonic Forces, the upcoming platformer, where Sonic The Hedgehog leading the resistance against Dr Eggman & a mysterious new villain, Infinite. The game feature 3 different modes. The 1st 2 modes is similar to Sonic Generations, which are Modern Sonic & Classic Sonic. Modern Sonic features 3rd person view of Sonic where players run through obstacles & going high speed. Classic Sonic features the side-scrolling view like the early Sonic game focusing jumping around the platforms. The 3rd mode is Custom Hero where players can build their own character with gadgets and abilities.
---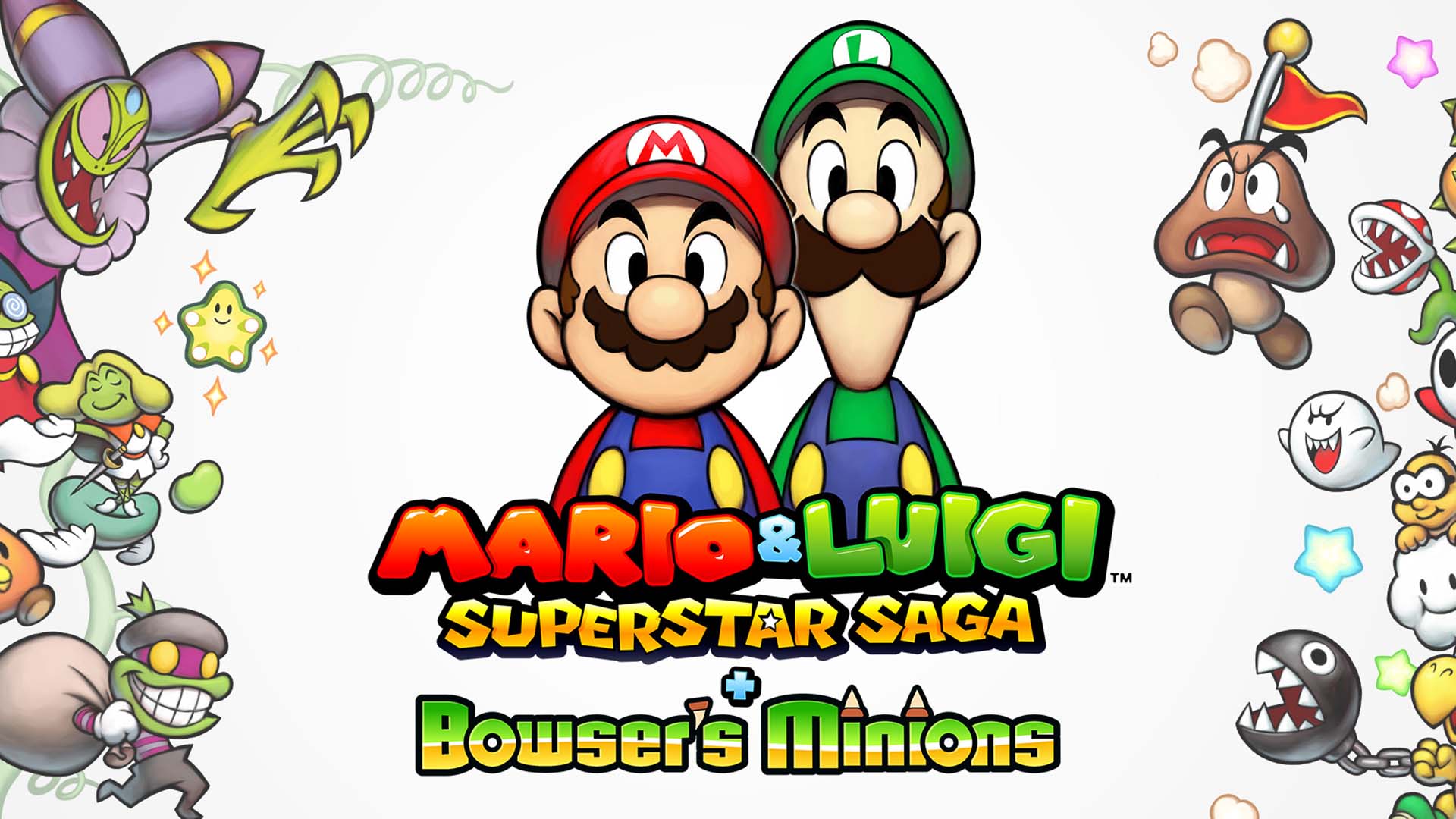 Mario & Luigi: Superstar Saga + Bowser's Minions
Release Date: 6th October 2017
Mario & Luigi: Superstar Saga + Bowser's Minions received a huge makeover with visual upgrades over the Gameboy Advance version in 2003 while maintaining pixel sprites aesthetics. The remake also received additional game mode called Minion Quest which is a part of Superstar Saga adventure with different strategy battle system.
Fate/EXTELLA: The Umbral Star For Nintendo Switch
Release Date: 25th July 2017
Fate/EXTELLA: The Umbral Star action game is coming to the Nintendo Switch. While the game is the same like the PlayStation platform with most of the DLCs are included. The Nintendo Switch version will receive exclusive new costumes and other additional DLCs