Watch Dogs: Legion Review Round-Up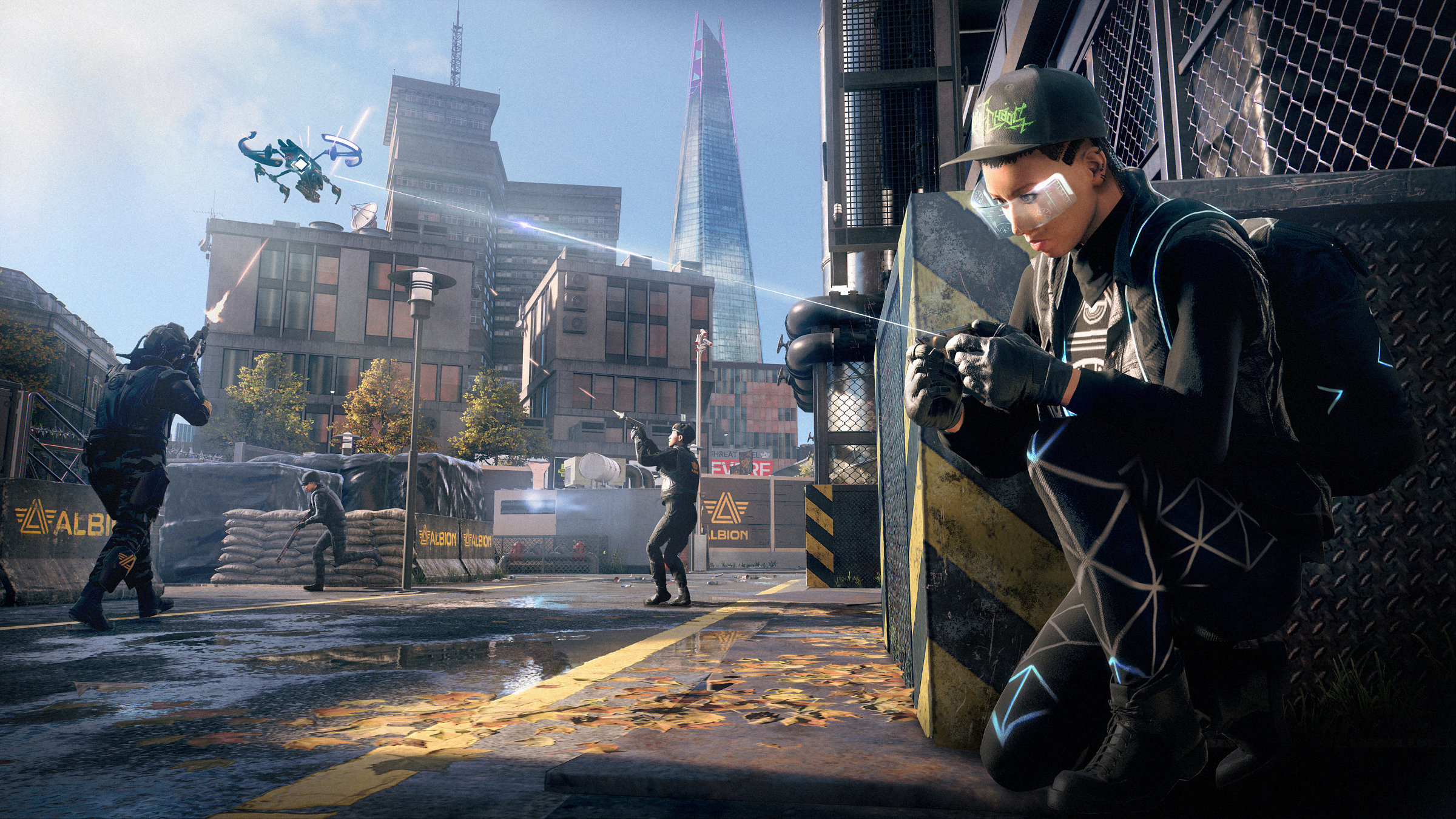 Ubisoft latest open world action-adventure game Watch Dogs: Legion is out now. This time, the third installment of the series now sets in a fictionalised version of near future London with rather interesting new gameplay where you can recruit and play as procedural generated characters with different abilities to execute the missions.
Now that wave of reviews come rolling in, let us see what critics have to say about the game and its all new gameplay mechanics.
Video Games Chronicles
In these emergent moments, Watch Dogs Legion elevates itself as a far smarter experience than the gimmicky political thriller we expected from its early reveal. While the narrative elements are enjoyable on their own – and there are some real impressive scenes – Legion is most rewarding as a sandbox for those looking to veer off course and create their own stories, with their own ludicrous crew.
Rating: 5/5
Daily Star
But overall, we have a fantastic new open world title to enjoy here. One that is very English, packed full of wild and interesting characters, each with their own story to tell. It's a huge step forward in that regard and one that should be celebrated as it shows a way forward for video game development. And while many elements in gameplay and story may feel familiar, they work really well and the amount of things to do, see and experience are truly amazing.
Rating: 4.5/5
Gamespot
Watch Dogs: Legion is an anti-fascist game, and it's admirable that it sticks to that message and sees it through to a satisfying and affirming conclusion. It also bolsters the franchise's clever hacking gameplay to offer more creativity than ever. One of Legion's more profound messages is about what it means to be a true Londoner, and by the game's end, you'll have a DedSec crew made of wildly diverse and disparate citizens from unique cultural, ethnic, and economic backgrounds--all united in their goal to restore their home. If anything, that's as powerful a message for the game as you can get.
Rating: 8/10
Game Informer
Legion feels like the realization of the hacker fantasy the first Watch Dogs tried to capture. Between the fun team-building, fantastic mission design, strong narrative, and a gorgeous world, everything comes together in a largely entertaining and cohesive package. Whether you're controlling a trained super spy or a gassy grandmother, Watch Dogs: Legion is a ton of fun.
Rating: 9/10
Electronic Gaming Monthly
Watch Dogs: Legion pushes through Ubisoft's generally noncommittal attitude towards storytelling and exploiting current events to create something that feels like a genuine shift, or at least the prototype of that shift. It might be a sloppy game in many regards, but Legion offers a novel way to experience an open world, with its interconnected NPCs and the introduction of permadeath to the genre.
Rating: 4/5
Game Rant
In the end, Watch Dogs Legion is an easy game to recommend for fans of the franchise, as it continues to utilize the solid gameplay foundation established by its predecessor. While the lack of a main character may not be a hit with everyone, it works surprisingly well. Over the last three iterations, Watch Dogs has introduced more and more player freedom, but with Legion, Ubisoft takes things to an insane new level.
Rating: 4/5
Press Start Australia
Watch Dogs Legion builds upon the solid foundation established by Watch Dogs 2 while adding its own ambitious twist with mixed results. Having literally every character playable is a gargantuan task, and from a gameplay perspective it works to cement Legion as the best Watch Dogs game thus far. Narratively speaking, however, it collapses under its own aspiration to offer an intriguing concept with spotty execution. Regardless, Legion is a triumph for making good on most of its lofty promise and a triumph for the series.
Rating: 8/10
PC Gamer
Watch Dogs Legion's play-as-anyone gamble just about pays off. Most of London's citizens are way too ordinary to be much fun, but the few I grew to care about wound up feeling more important to me than most videogame protagonists ever do. Not bad for a group of randomly generated misfits. And I even wound up loving all those drones. 
Rating: 80/100