Egglia: Legend of the Redcap, a mobile JRPG for the iOS & Android platform produced by POWERCHORD STUDIO & Brownies Inc., which includes some of the most prolific people in the gaming industry, Shinichi Kameoka, Koji Tsuda, and composer Yoko Shimomura whom you may know worked on amazing games such as Legend of Mana, Final Fantasy, Kingdom Hearts & many more. The folks at POWERCHORD STUDIO & Brownies Inc. are kind enough to approach us to review their game & provide us a review copy. We are grateful that they entrust us to review this game since we haven't review games. But hey, this might be a regular thing at The Lab.
Being a mobile JRPG game usually raises a lot of concern especially the one comes with Free-To-Play model with features locked behind micro-transaction paywall.  This game however is a premium game, I'm happy to say, without micro-transaction. If you're thinking they're skimping a lot of features by simply a mobile game, you're wrong. In fact, it has every single feature you would expect in a full-fledged JRPG, which includes an immersive story, memorable characters, great soundtrack, enemy battles, resource management, and settlement development.
The game has been out in Japan for a while now & it had received glowing reviews. Finally, we are able to get our hands on the English language version.
One Egg At A Time
Egglia: Legend of the Redcap comes an adventure of Chabo (you can customize the name up to 8 characters), a Redcap elf who falls from the sky into the land of Egglia. The world off Egglia is largely sealed off inside multiple eggs. Each of the eggs will open up a new area where player can place them in the world map & explore. Of course these eggs must be discovered first by completing quests along the way.  It is your responsibility to rebuild the world of Egglia to its former glory one egg at a time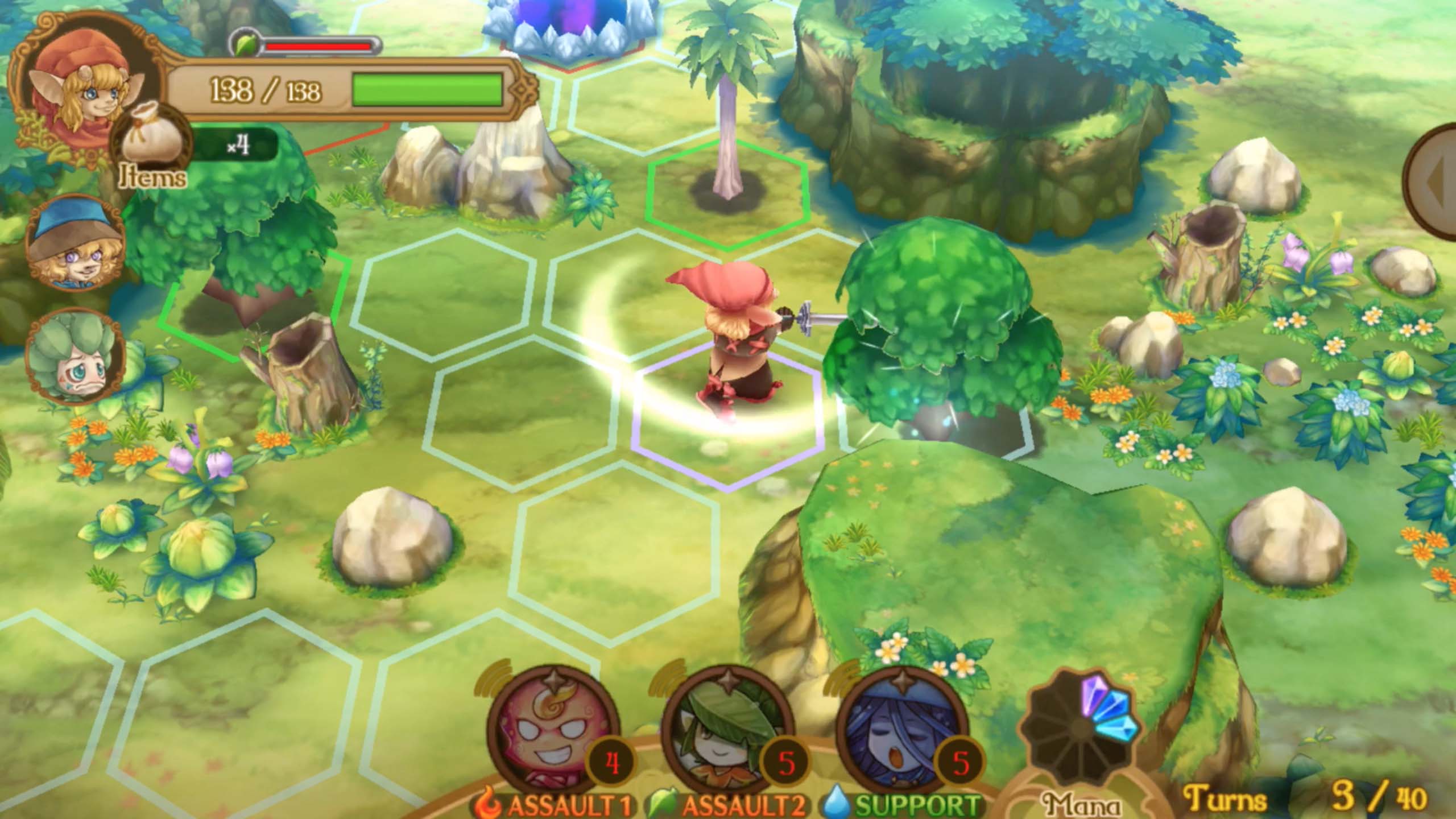 Exploration and battle gameplay are using turn-based strategy system, where movement distance area & attack multipliers are being determined by rolling the dice. The higher the dice number, the larger the area player can move, as well as increased in attack multiplier vice versa. Each exploration area consists of hexagonal grid player can strategize up to six different direction of attack or movement.  You can bring along 2 party members that will give you useful perks & items.
Another feature that will help you in dealing tougher enemies with the use of Spirits. These Spirits can be obtained by summoning them with food. Certain type of food attract certain type of Spirits with different elemental attributes. Some spirit are good at attack while others are good in defence, however, it is important to assign them accordingly as each of the spirits have strength & weakness that will make or break whatever strategy you can come up with. You can return to the area to gather resources & level up your characters & companions at a higher difficulty.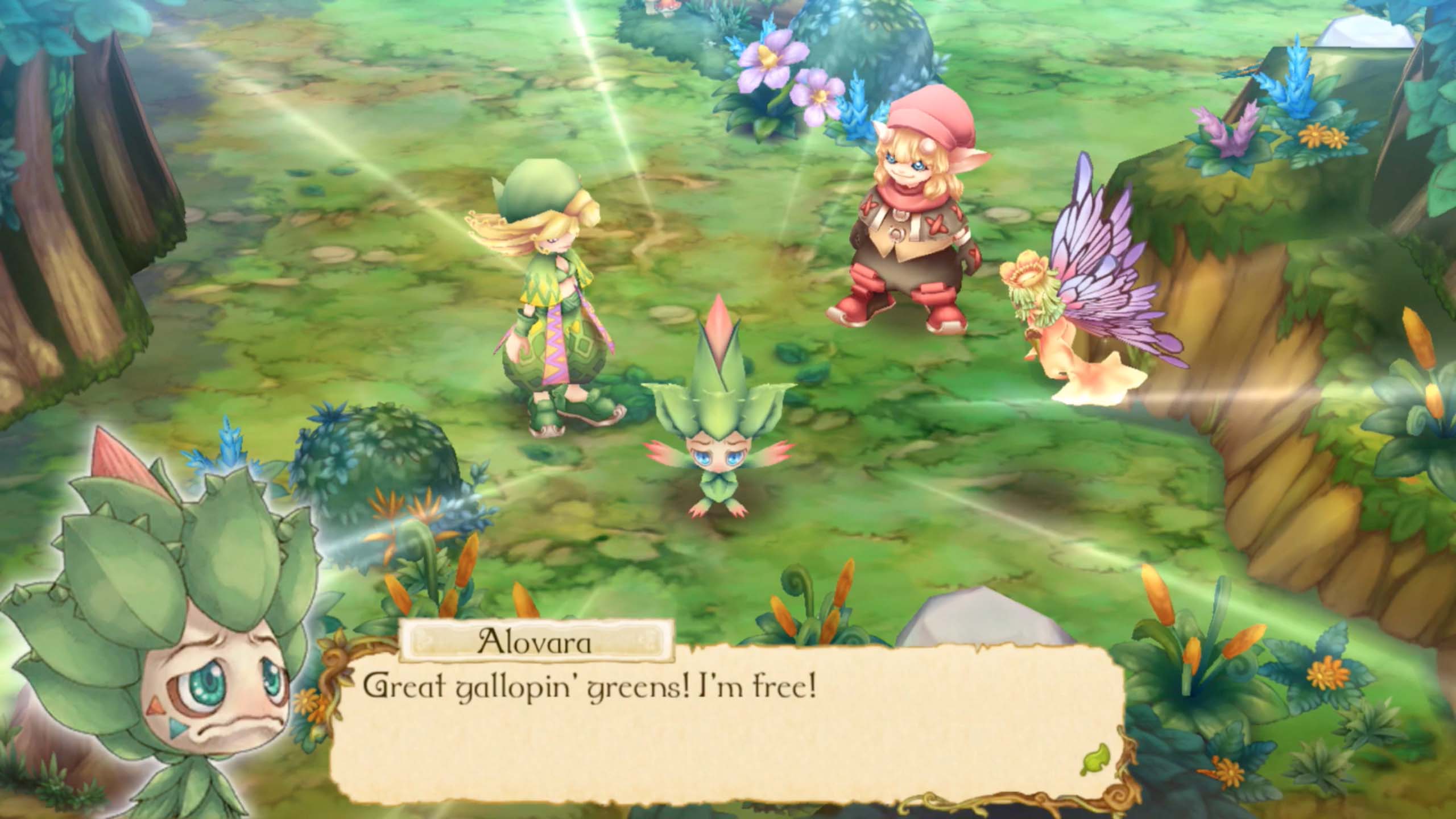 As you go along completing quests, you'll rescue bunch of new characters that will accompany you to live in the village where you live. Each of the new characters will play an important role when comes to resources & settlement management, where you can craft recipes & building materials to improve characters stats & furniture to decorate your home. They also provide additional side quests to assist them gathering resources which not only increase experience, but increase friendship level which will give you better rewards & advancing the story. These activities will keep you occupied while waiting for item crafting to complete rather than doing nothing but watching the countdown timer. Alternatively you can use special item that you collected to speed up the process.
The Eggshell Is In The Detail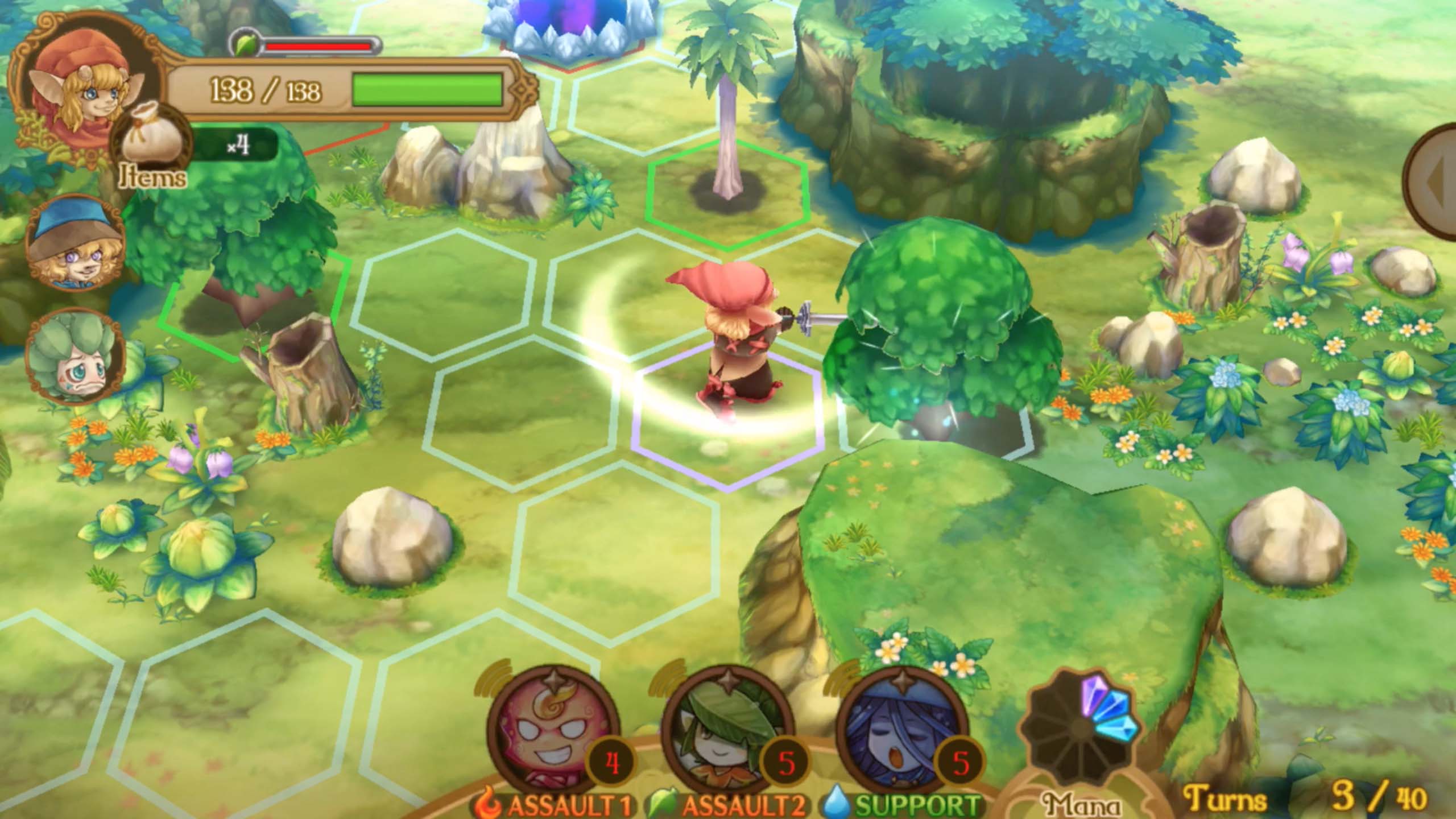 The world of Egglia is every bit as colourful & vibrant as classic children storybook with beautifully hand-drawn environment & memorable character designs with great warm colour choices. Even the 3D model is consistent just like the hand-drawn counterpart is beautifully modelled. The art overall as I played this game on my iPad, it feels turning the pages of a children's storybook.
The soundtrack is nothing short of spectacular. Yoko Shimomura is a master when composing great soundtrack for video games & this game is no exception. The music is beautifully composed to match the setting where your character is. Whether you're in the village, out exploring new areas, & even browsing through the menus the music is composed to set the mood. I could just listen it all day long.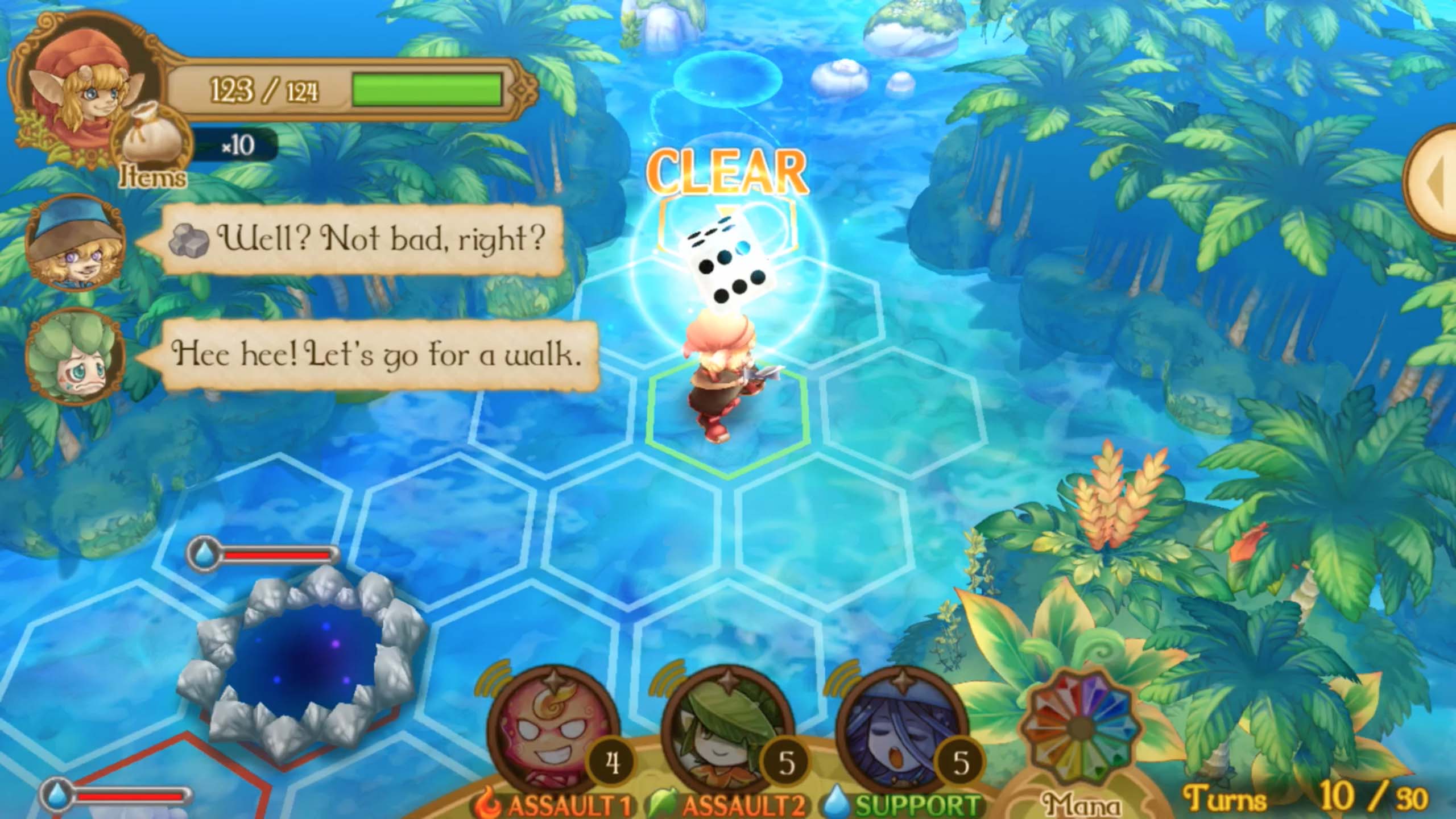 The localization team who did the English translation, did an excellent job. There aren't any "Engrish" error or awkward direct translation fault that I could spot. The script is cleverly written in a way that each characters represent unique traits & mannerism that is easily distinguishable from one character to another. Not once I feel like I was lost in translation that I drowned under undecipherable box of texts. The story is immersive & easy to understand. I'm able go through the tutorial without any misunderstanding hiccups.
In An Eggshell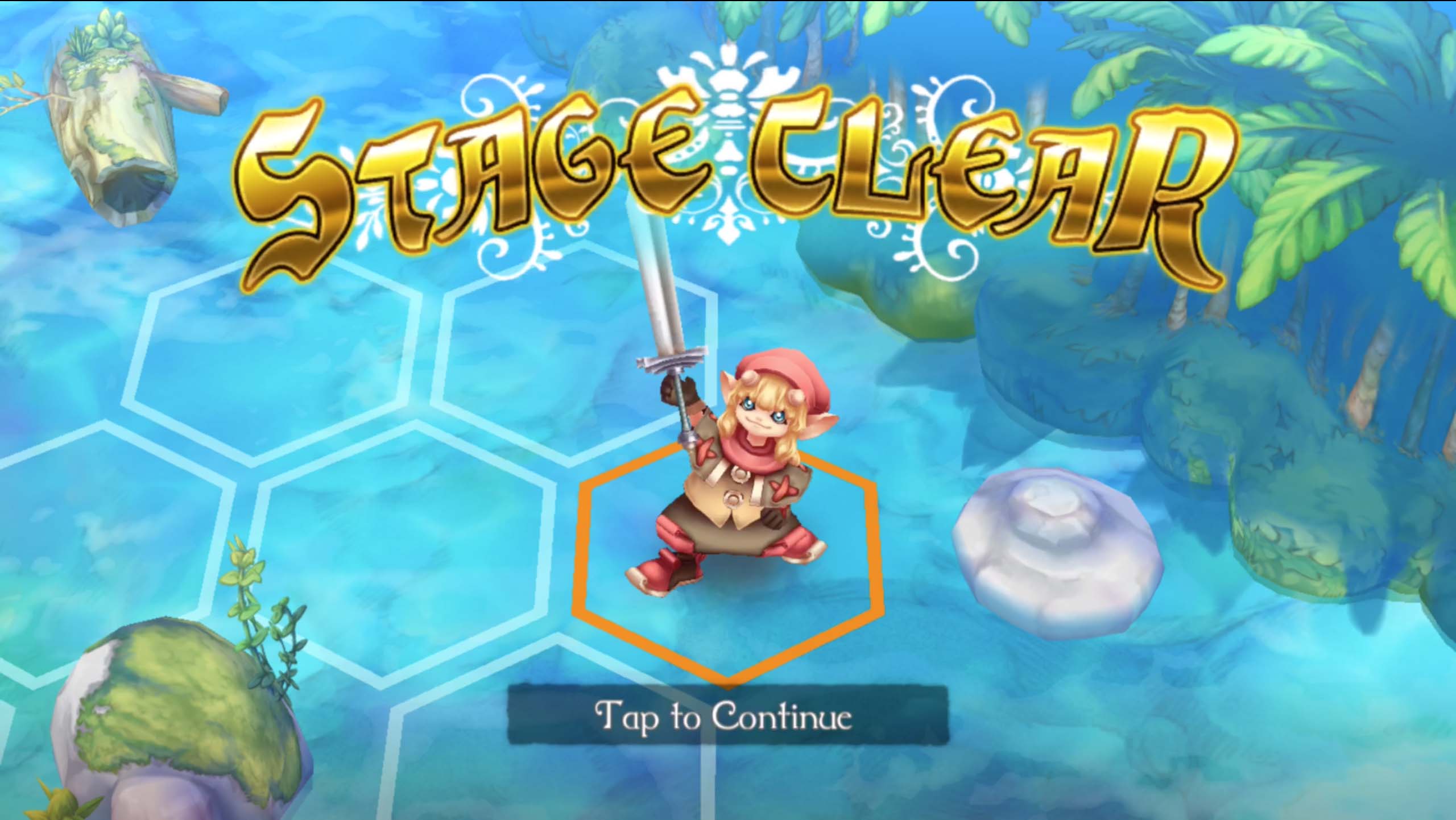 This game have a nice pacing to it that it doesn't feel rushed to complete any activity in-game. You can simply pick this game up & play it at your own pace that you're comfortable with. If you're a fan of Legend of Mana, Final Fantasy or even Tales series, you'll feel right at home or everywhere you go with your smartphone or tablet. Egglia: Legend of the Redcap has the soul of classic JRPG with a modern touch that you'll spend hours & hours playing this game with plenty of things to do. It has the familiarity of a traditional JRPG game but is distinct enough to have an identity on its own.
Egglia: Legend of the Redcap is now available on iOS App Store & Google Play for RM39.90.