Nioh 2 Review Round-Up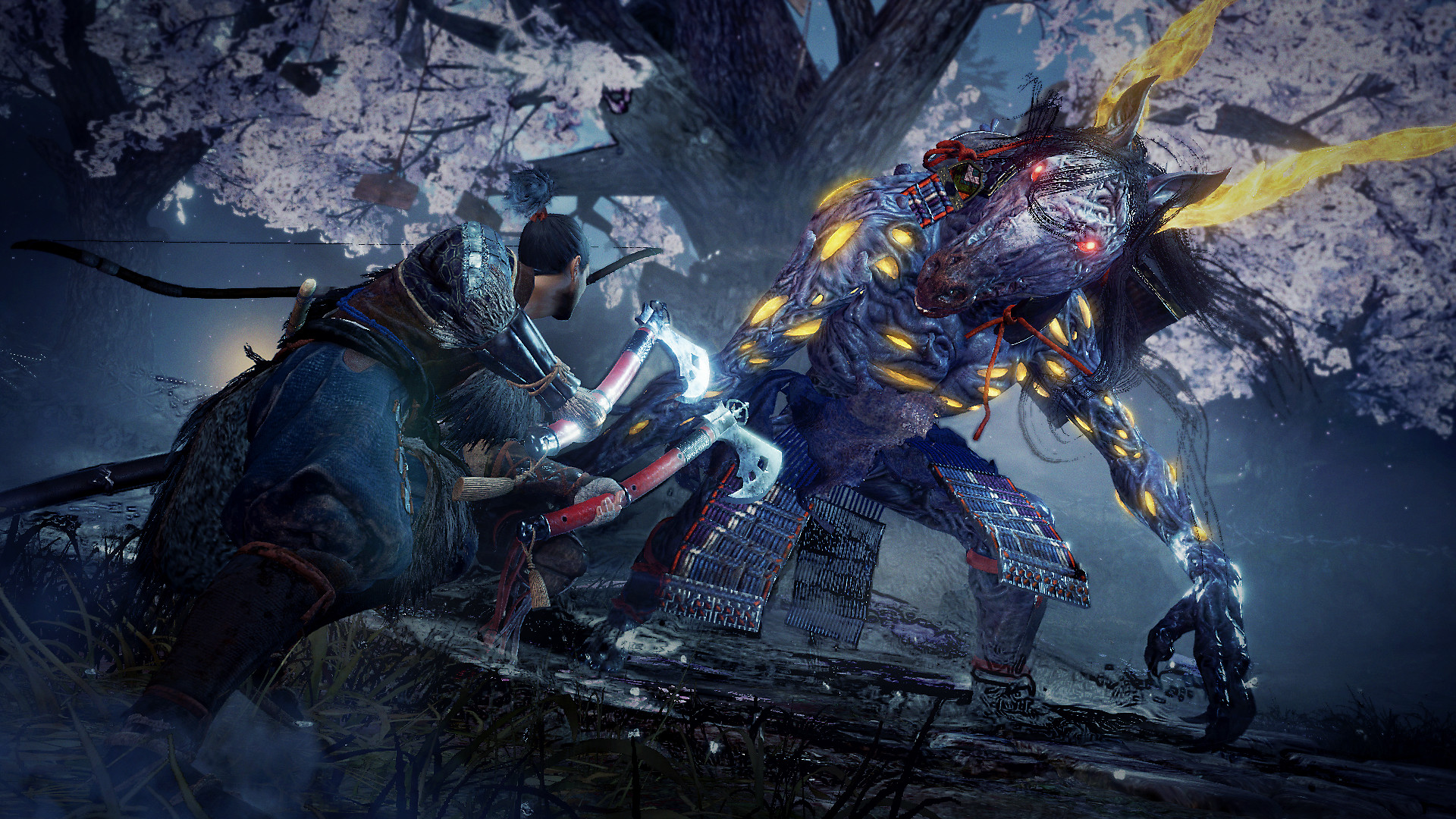 Nioh 2 arrival is just around the corner & review embargo has been lifted. Let's see what critics has to say about Team Ninja's highly anticipated sequel to the critically acclaimed Nioh.
PlayStation Universe
Masterfully crafted and executed, Nioh 2 sets the benchmark for action/adventure games that people just have to experience. Team Ninja's latest provides one of the most in-depth combat systems and an addictive loot system that may put all but the best dungeon crawlers to shame. It's quite simple, Nioh 2 has Game of the Year written all over it.
IGN
Nioh 2 is an impressive evolution of its predecessor, strengthening everything that was already great, while mostly leaving its already existing issues alone. Its stellar combat is elevated by the addition of Soul Cores, Burst Counters, and the ways in which those two main new mechanics affect enemy AI and how you approach battles. It's depth is impressive, even though that can also make it feel a little overwhelming due to how much time must be spent managing Nioh 2's many systems. If you're up to the challenge, Nioh 2 is no doubt one of the most difficult and rewarding games of this generation.
The Sixth Axis
Nioh 2 builds on the excellence of the original with a fistful of new twists and ideas, from new Yokai abilities to full-on co-op through the entire game. Nioh 2 might well be the best Soulslike that isn't a FromSoftware game, and it's easily one of my personal contenders for Game of the Year.
Trusted Reviews
Nioh 2 is the best soulslike yet, a disruptive spin on the masocore genre that feels blessed with a blistering pace in combat despite its clever focus on tactics and staging in-between. By boldly splitting up the conventionally connected environments of its forebears, it delivers a replayable, pulse-pounding adventure for those trying to scratch the itch and offers the first fully co-op soulslike campaign – a revelation in its own right. Its devotion to history and folklore in tow, Nioh 2 forges a compelling identity for itself within a derivative genre.
Games Radar +
No doubt dedicated Nioh 2 players will happily explore these extra layers. After all, it isn't only a demanding single-player action game, but an experience that can be enjoyed more leisurely with friends, whether farming loot together or just helping other players out. In that respect there's certainly plenty of content, with many options for character and build customisation, and from the small amount I've played, teaming up with other humans works very well.
Even playing solo, while Nioh 2 still doesn't quite balance the immediacy of its action with the depth of its RPG and loot systems, that hasn't put me off playing it any more than the hundreds of deaths I've suffered at its hands. Its combat is remarkable, requiring strategy and skill and giving back so much in return, in a way that makes it one of the best games of its kind.
God Is A Geek
Nioh 2 is an exceptionally good video game. Its fast combat and array of tools and spells might trick newcomers into thinking it's just another hack-n-slasher, but it offers an incredible level of challenge, a sizeable, well-presented story, and a vast bestiary of monsters, demons and bosses to overcome. It may not be overly accessible to those going in blind, but for anyone craving a test of their mettle in bite-sized chunks and lacquered over with Team Ninja's trademark combat genius, it's utterly essential.
Destructoid
If there's one point I want to get across above all others, it's this: Nioh 2 isn't as revelatory as the first game, but that shouldn't be held as a mark against it – at least not this time. Team Ninja was right to iterate and expand carefully. Nioh got so much right on the first go. While the new prequel storyline suffers from a slow and disconnected start, just about every other aspect of Nioh 2 feels upgraded.
This is a finely-tuned sequel that fans will obsess over for years to come.
Game Revolution
Nioh 2 is, at times, also designed to evoke controller-throwing rage even in the most peaceful individuals. But while the difficulty is dialed up a smidge high in some areas, it's also designed to be one of the best takes of the genre that far surpasses its promising first entry. An overwhelming amount of RPG systems, sublime controls, and fast-paced, skill-based combat mixes in with Team Ninja's own stylistic flair and puts Nioh 2 more than a few cuts above other games that shamelessly ape From's precious formula. It's a sharp blade, one that cuts back with unrelenting precision, but it's one Muramasa himself would be jealous of.
Game Informer
Nioh 2, like Nioh before it, is an unrelenting and extremely punishing ride that has you weighing every resource available. Despite some flaws, this experience carves you from an unrefined button-mashing flailing pustule into a precision-striking samurai.
Gaming Trend
Nioh 2 does a lot right and fixes many of my issues with the first one. Much like the first one, however, it is a flawed experience. It's still incredibly enjoyable and certainly worth a playthrough, I just wish it was a little less tedious in areas.
EGM
Nioh 2 takes the ideas of its predecessor and greatly expands on them, bringing a greater sense of depth to everything from gameplay, to stage design, to your ability to have a main character customized to your particular play style (and visual preferences). Admittedly, some of the simpler elegance of the original Nioh has been lost in the progress, but the result is still a game that'll terrorize and thrill those looking for a real challenge.
Eurogamer
Hence, perhaps, my delight when some grubby spearman in home-made armour catches me off guard. It's the dose of adrenaline an oversaturated game needs, like discovering a razor blade inside your seventh slice of wedding cake. Nioh 2 is a work of immense skill and scale, but Team Ninja's next project needs to be more about changing things than adding them. After all, no amount of equipment buffs can protect you against the element of surprise.