World War Z: Aftermath - (EU)(Eng/Chn)(Switch)(Pre-Order)
World War Z: Aftermath - (EU)(Eng/Chn)(Switch)(Pre-Order)
---
* Free shipping delivery to East Malaysia
* Usually ships within 1-3 business days
Official Release Date: 2nd November 2021. Product arrival in store within 1-3 working days after official release date.
The RM50 stated in the price refers to deposit. Final price is to be confirmed. Upon game pre-order cancellation more than 1 weeks before game release, deposit will be refunded in 7 working days. Deposit is non-refundable if pre-order cancellation is less than 1 week before game release. Pre-ordered games cannot be changed less than 1 week before the game release. Upon game arrival, our customer service personnel will contact you for the remaining balance of the price. Make sure to include valid contact no & email address during checkout process. Customer who pre-ordered their game will have 30 days period to collect their game after it is made available to purchase in store. After 30 days, game pre-ordered is considered cancelled & deposit forfeited
World War Z: Aftermath is the ultimate co-op zombie shooter inspired by Paramount Pictures' blockbuster film, and the next evolution of the original hit World War Z that has now captivated over 15 million players. Turn the tide of the zombie apocalypse across consoles and PC with full cross-play. Join up to three friends or play on your own with AI teammates against hordes of ravenous zombies in intense story episodes across new zombie-ravaged locations around the world. Take back Vatican City in an epic confrontation in Rome, and join forces with survivors in Russia's snowbound Kamchatka peninsula.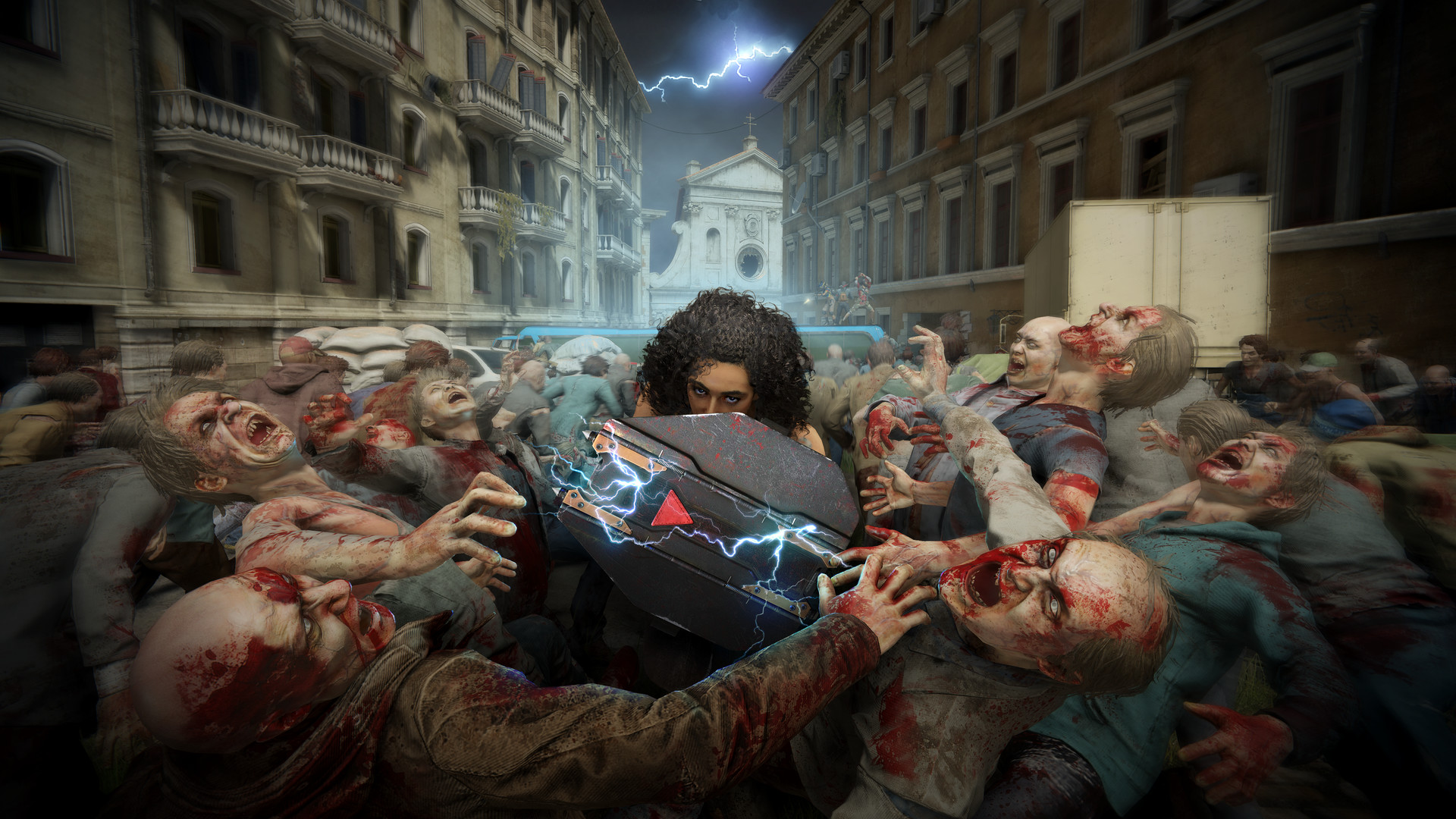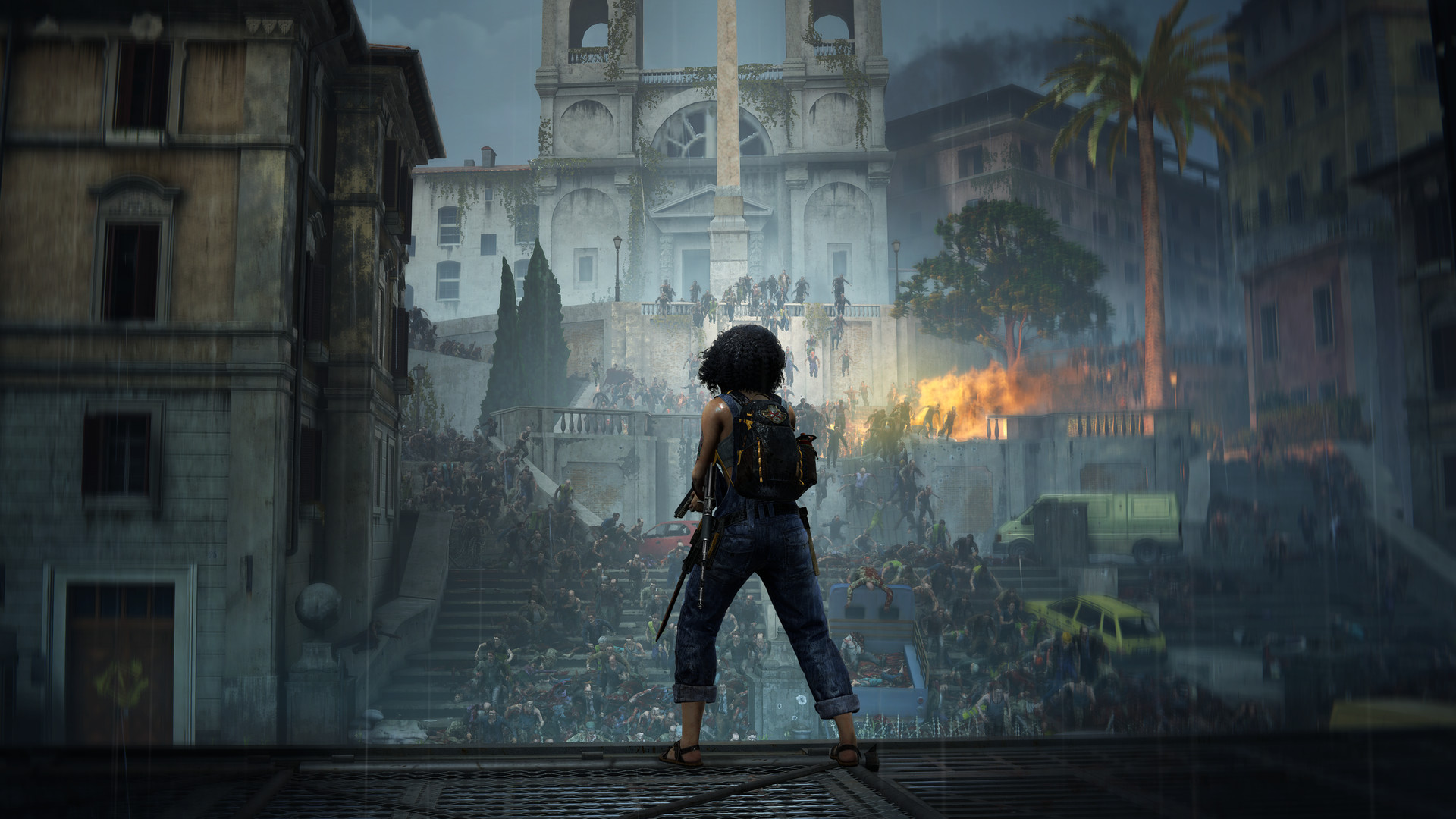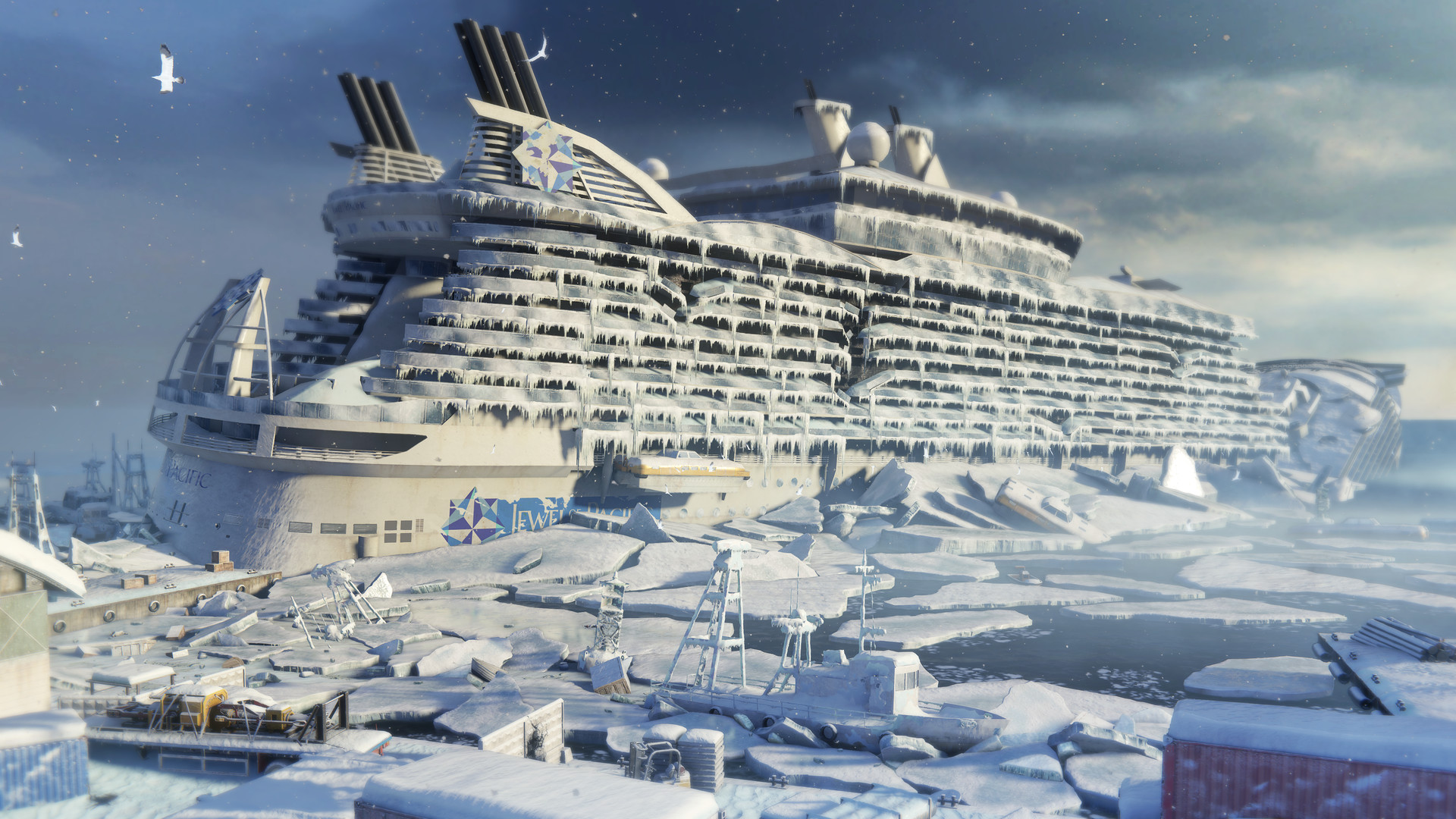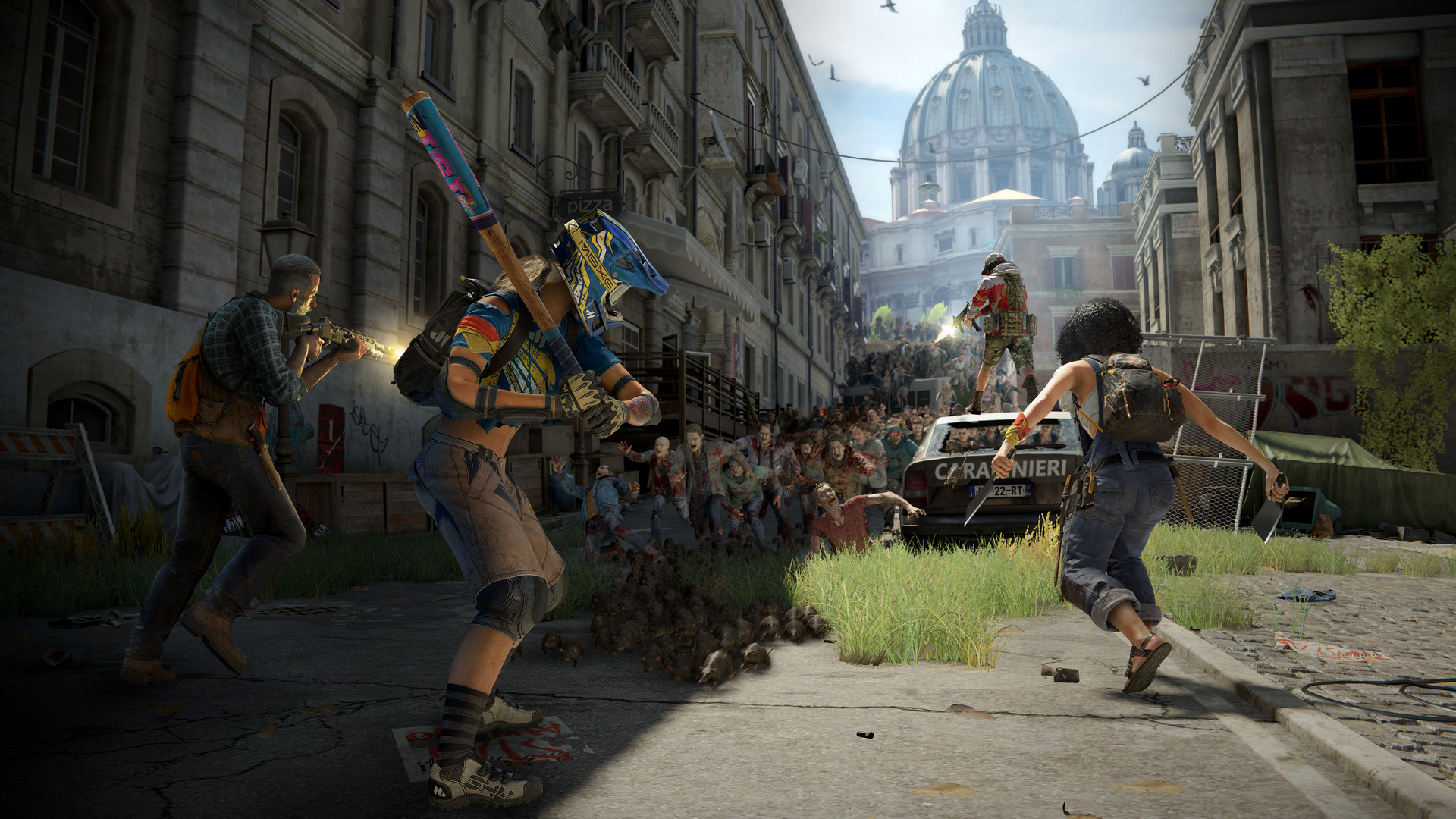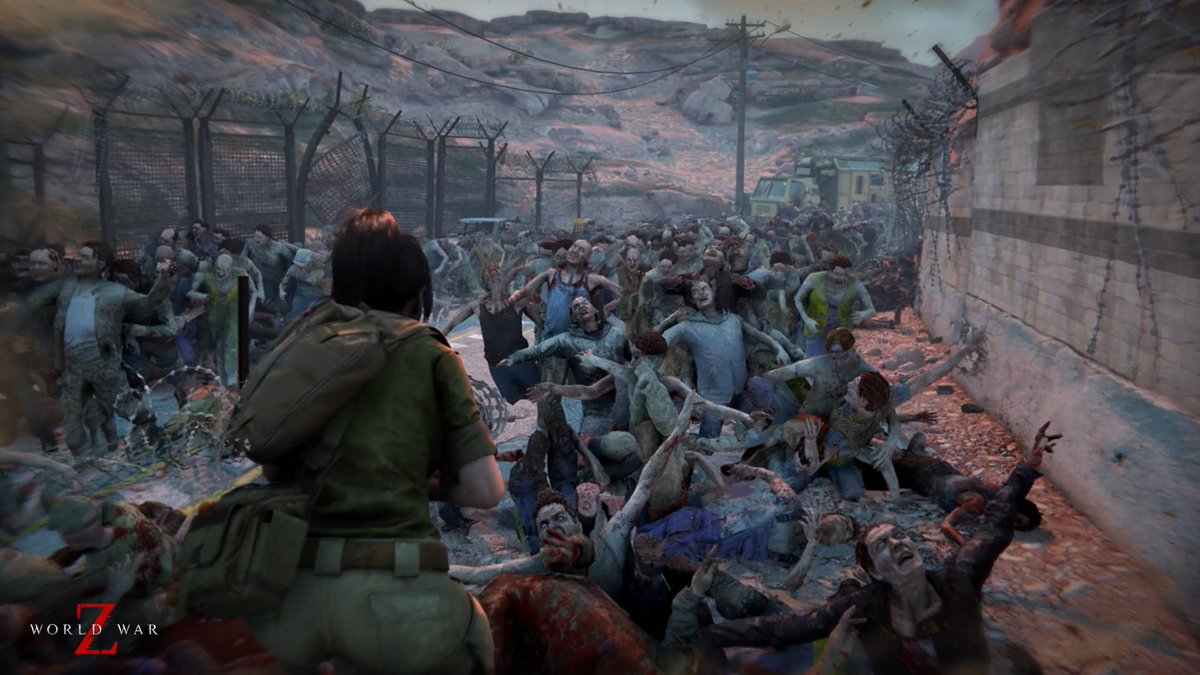 Features:
New Stories From a World at War - All-new story episodes in Rome, Vatican City, and the Russian far east at Kamchatka. Play as both new and returning characters as you take the fight to the undead with a brutal new melee system, decimating zekes with unique moves, perks and dual-wield weapon options like the sickle and cleaver. Fend off new undead monstrosities, including swarms of flesh-hungry rats that will unleash total chaos on your team.
The Next Generation of the Zombie Swarm - Play in glorious 4K|60 FPS on next-gen systems. Endure endless waves of increasingly difficult zombies in the new Horde Mode XL game mode, exclusive to PC, PlayStation®5 and Xbox Series X|S, featuring hundreds more zombies on screen than ever before possible. Horde Mode XL will arrive in a free post-launch update alongside further next-gen enhancements and support for PS5 and XSX|S console features
Deep Progression and a New Perspective - Experience a heart-pounding new perspective with Aftermath's immersive new First-Person Mode option. Customize your weapons to survive any challenge, and conquer new daily missions with special modifiers for bonus rewards
CITIES - Across New York, Moscow, Jerusalem, Tokyo, Marseille, and now Rome, Vatican City and the Russian far east, the undead apocalypse continues to spread
THE ZOMBIE SWARM - In-game Zombie Hordes behave like real crowds, getting stuck in narrow corridors and climbing on top of each other to reach players on higher levels. Hordes become increasingly more difficult to defeat and behave like single entity bosses as players progress through the game. Procedural enemy and item spawns — based on player performance — provide a highly replayable co-op experience. Stand your ground, gear up, and strategize as you set traps, barricades, turrets, and sentries to survive the zombie swarms
CHOOSE YOUR CLASS - Level up to 8 unique classes – Gunslinger, Hellraiser, Slasher, Medic, Fixer, Exterminator, Dronemaster and the new Vanguard class in WWZ: Aftermath– each with their own unique perks and play styles.
World War Z Aftermath Edition Includes:
All content from World War Z Game Of The Year Edition