Warhammer: Chaosbane (Standard Edition) - (R2)(Eng)(PS4)

Warhammer: Chaosbane (Standard Edition) - (R2)(Eng)(PS4)
---
Condition: New
Region: 2
Language: Voice: English | Subtitle: English
System: PlayStation 4

---
* Free shipping delivery to East Malaysia
* Usually ships within 1-3 business days
Warhammer: Chaosbane is the first action - RPG set in the Warhammer fantasy universe
In a world ravaged by war and dominated by magic, you must rise up to face the Chaos hordes. Playing solo or with up to four players in local or online co-op, choose a hero from four character classes and prepare for epic battles wielding some of the most powerful artefacts of the Old World.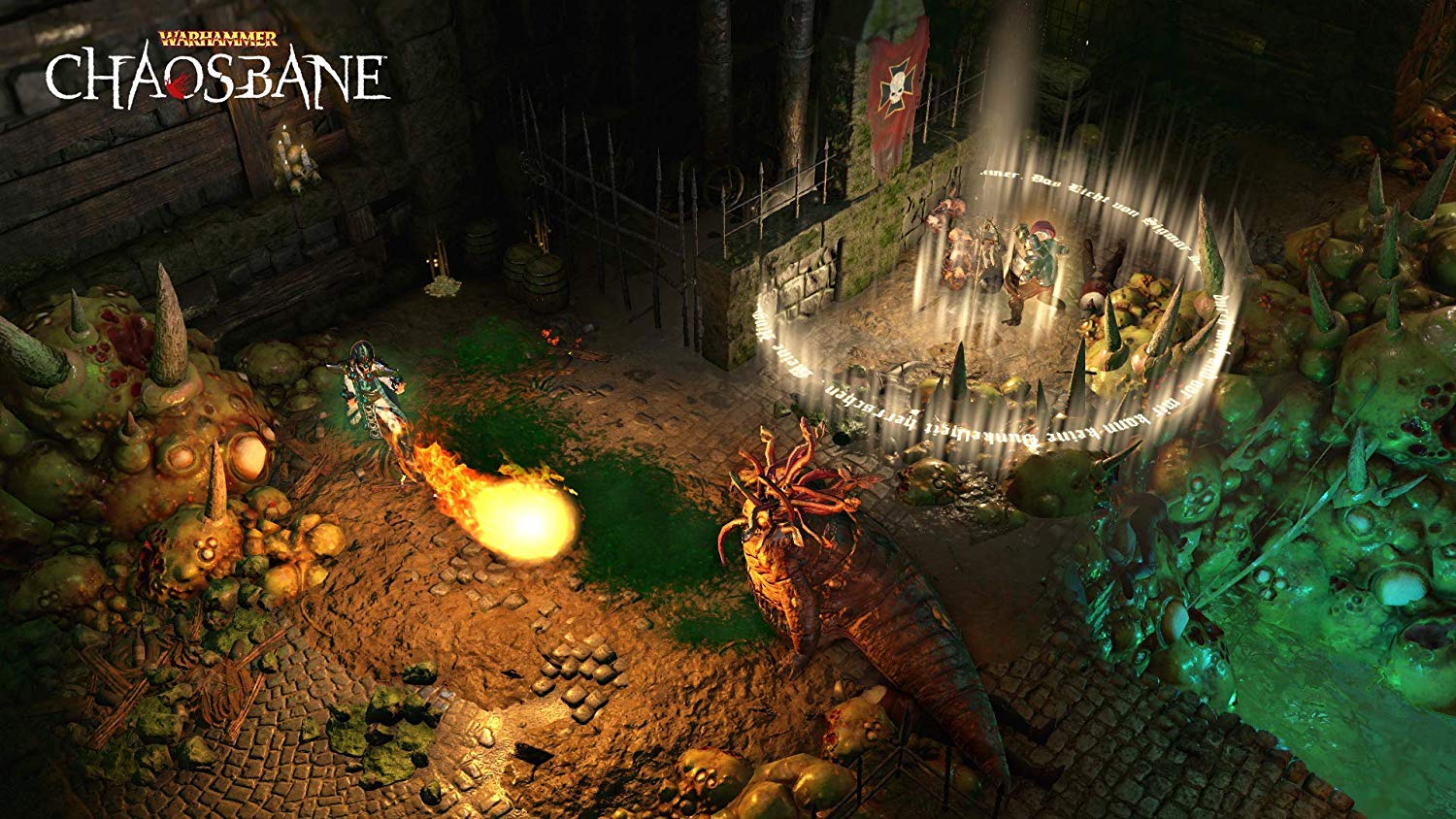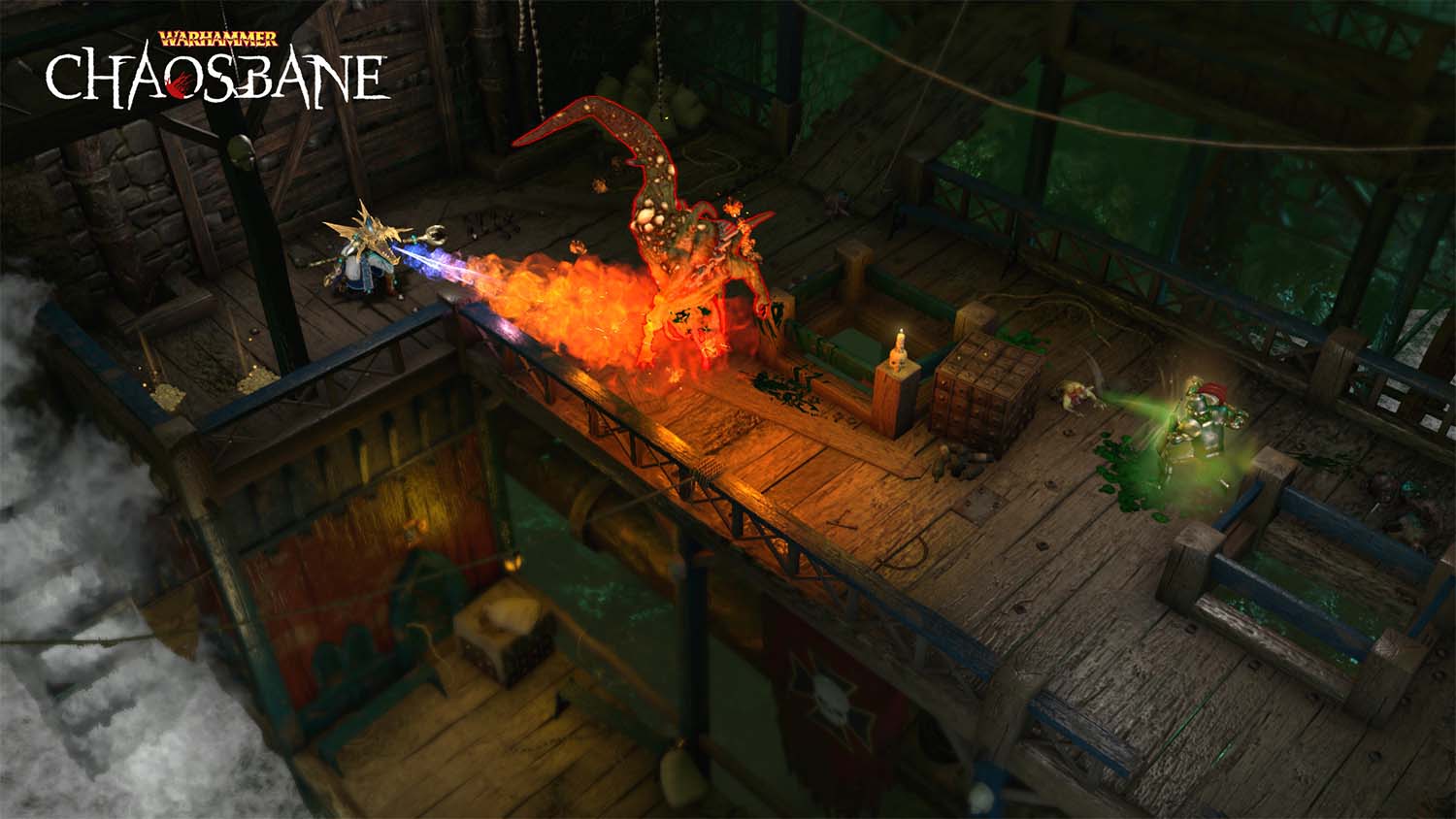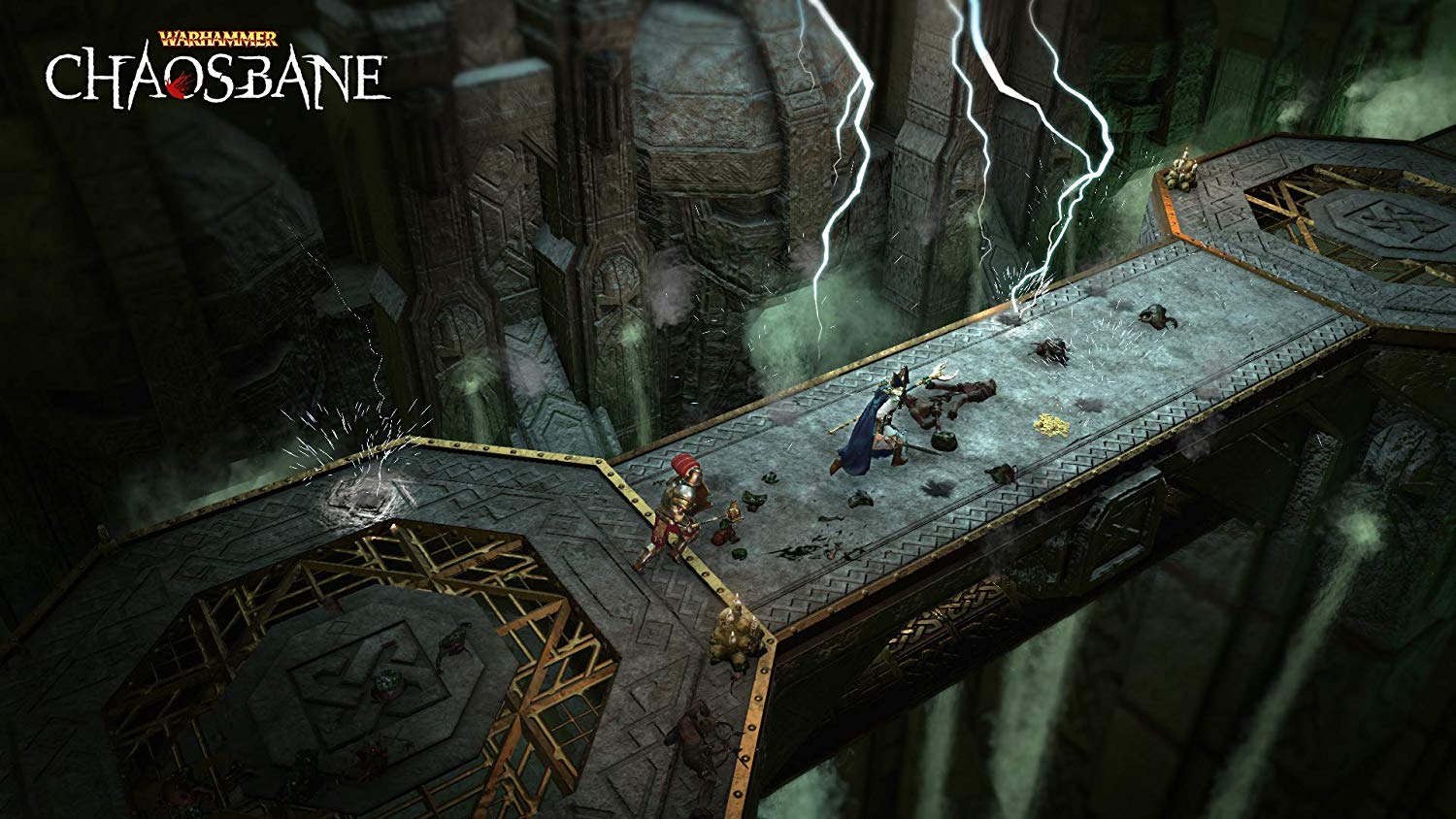 THE FIRST HACK AND SLASH
Set in the Warhammer Fantasy world, with iconic locations such as Nuln or Praag.
4 CHARACTER CLASSES
Each with unique gameplay, skills and equipment.
AN XXL BESTIARY
With over 70 monsters aligned with the Chaos Gods and epic boss battles.
FEROCIOUS BATTLES
Fight your way through monster hordes using over 180 different skills. Activate your bloodlust to escape the most perilous situations.
Pre-Order Bonus
An exclusive access to the closed beta
An XP boost
A pack of 4 legendary helmets
Specifications
1-4 Players | 2-4 Network Players | Required HDD Space: 8GB or more | HD Video Output: 720p, 1080i, 1080p | PS4 Pro Enhanced | DUALSHOCK 4 Vibration Function | Language: Voice: English Subtitle: English | Playstation Plus is required to access online multiplayer feature. | This software is only compatible with Playstation 4 system | Region 2