Tekken 8 (Ultimate Edition) - (R3)(Eng)(PS5) (Pre-Order)

Tekken 8 (Ultimate Edition) - (R3)(Eng)(PS5) (Pre-Order)
---
* Free shipping delivery to East Malaysia
* Usually ships within 1-3 business days
Tekken 8 brings the fight to the latest generation of consoles, powered by Unreal Engine 5
Official Release Date: 26th January 2024. Product arrival in store within 1-3 working days after official release date.
The RM100 stated in the price refers to deposit. Final price is to be confirmed. Upon game pre-order cancellation more than 1 weeks before game release, deposit will be refunded in 7 working days. Deposit is non-refundable if pre-order cancellation is less than 1 week before game release. Pre-ordered games cannot be changed less than 1 week before the game release. Upon game arrival, our customer service personnel will contact you for the remaining balance of the price. Make sure to include valid contact no & email address during checkout process. Customer who pre-ordered their game will have 30 days period to collect their game after it is made available to purchase in store. After 30 days, game pre-ordered is considered cancelled & deposit forfeited
Early Purchase Bonus:
Avatar Skins: Mokujin & Tetsujin
Avatar Costume: Paul Phoenix Set
Tekken 8 Ultimate Edition Includes:
Character Costume: Gold Suit Pack (32 Costumes)
Avatar Skin: Kinjin
4 Additional Playable Characters (Year 1 Pass)
Avatar Costume: Classic Tekken T-Shirt Set (32 Designs)
Avatar Skins: Kazuya Mishima, Jin Kazama, Jun Kazama
Feel the power of every hit in Tekken 8, the latest entry in the legendary fighting game franchise from Bandai Namco. 
Utilising the power and realism of Unreal Engine 5, Tekken 8 pushes the envelope for fighting games by taking full advantage of the power of the latest generation of consoles. 
Ground-breaking new features, breathtakingly detailed character models and dramatic environments make this one of the most visually stunning and immersive titles in the genre yet. 
Tekken 8 picks up after the gruesome battle that ended in Heihachi Mishima's defeat in Tekken 7, focusing on a new rivalry, pitting father against son as Jin Kazama stands in defiance against Kazuya Mishima in a city-shattering face-to-face showdown.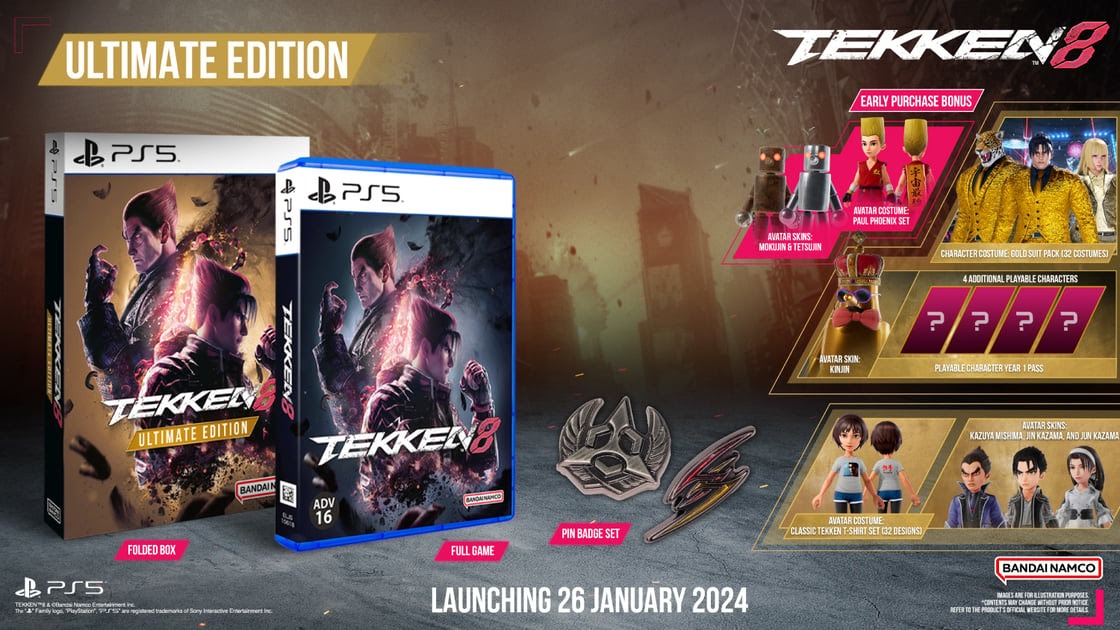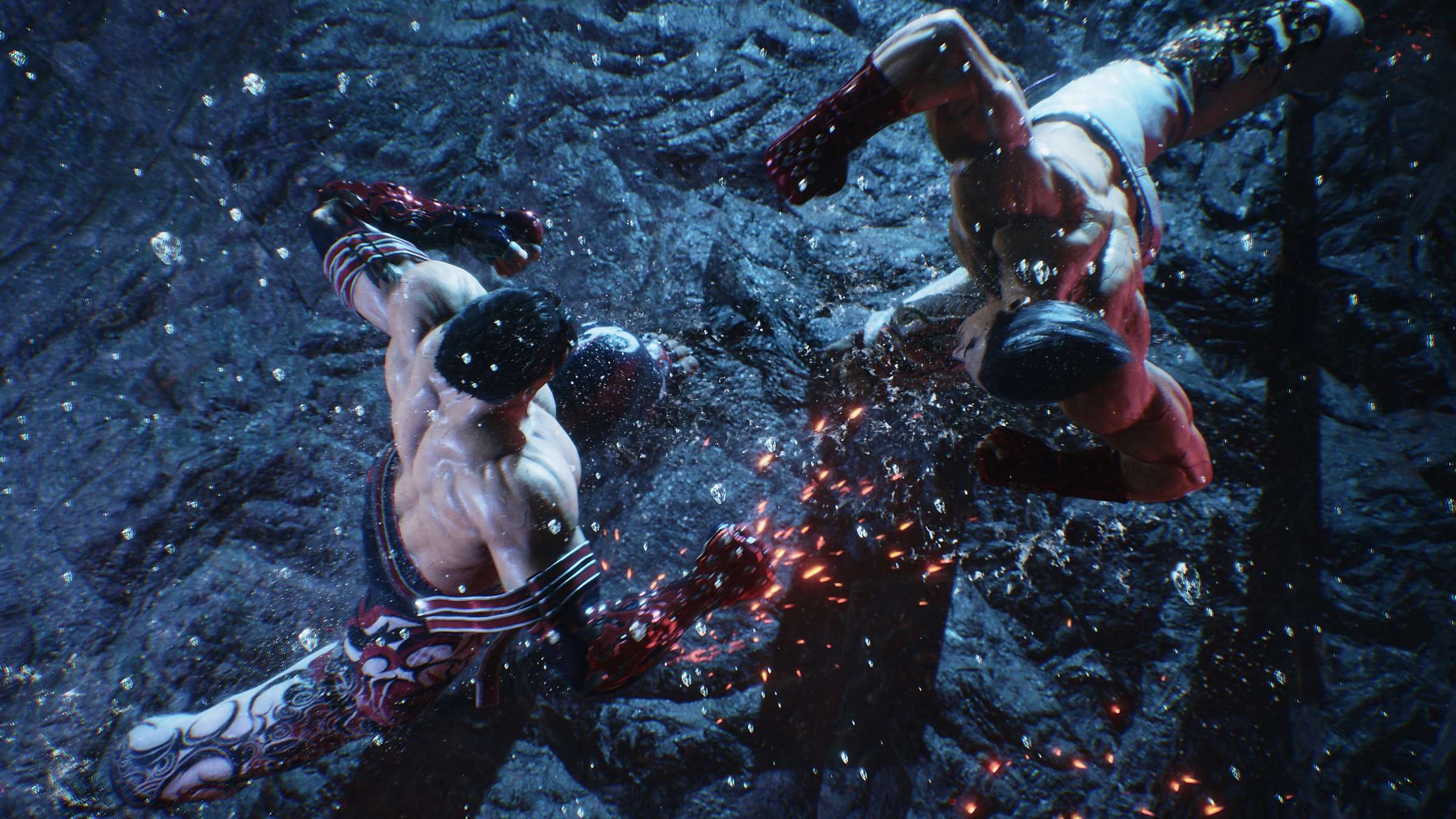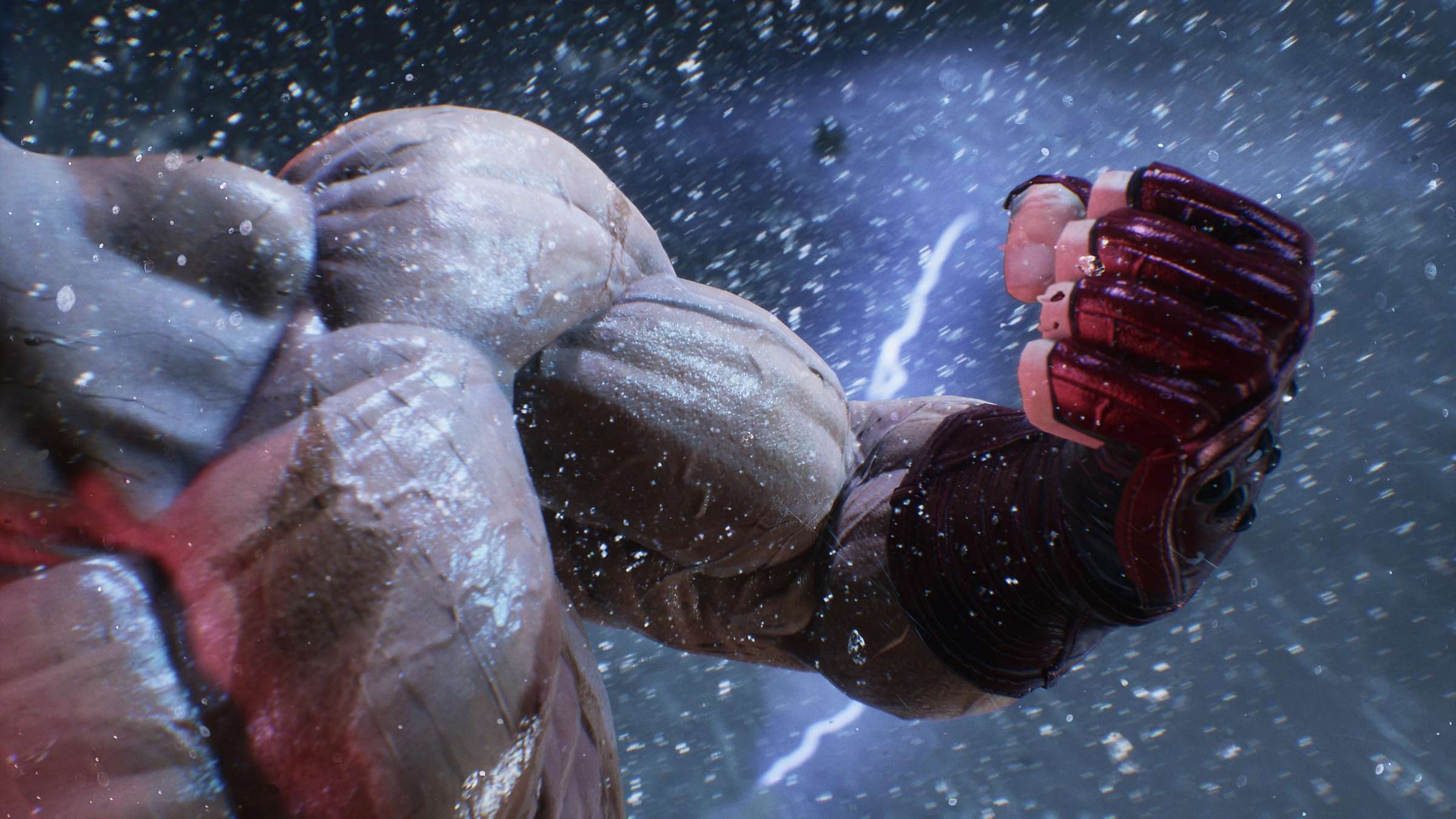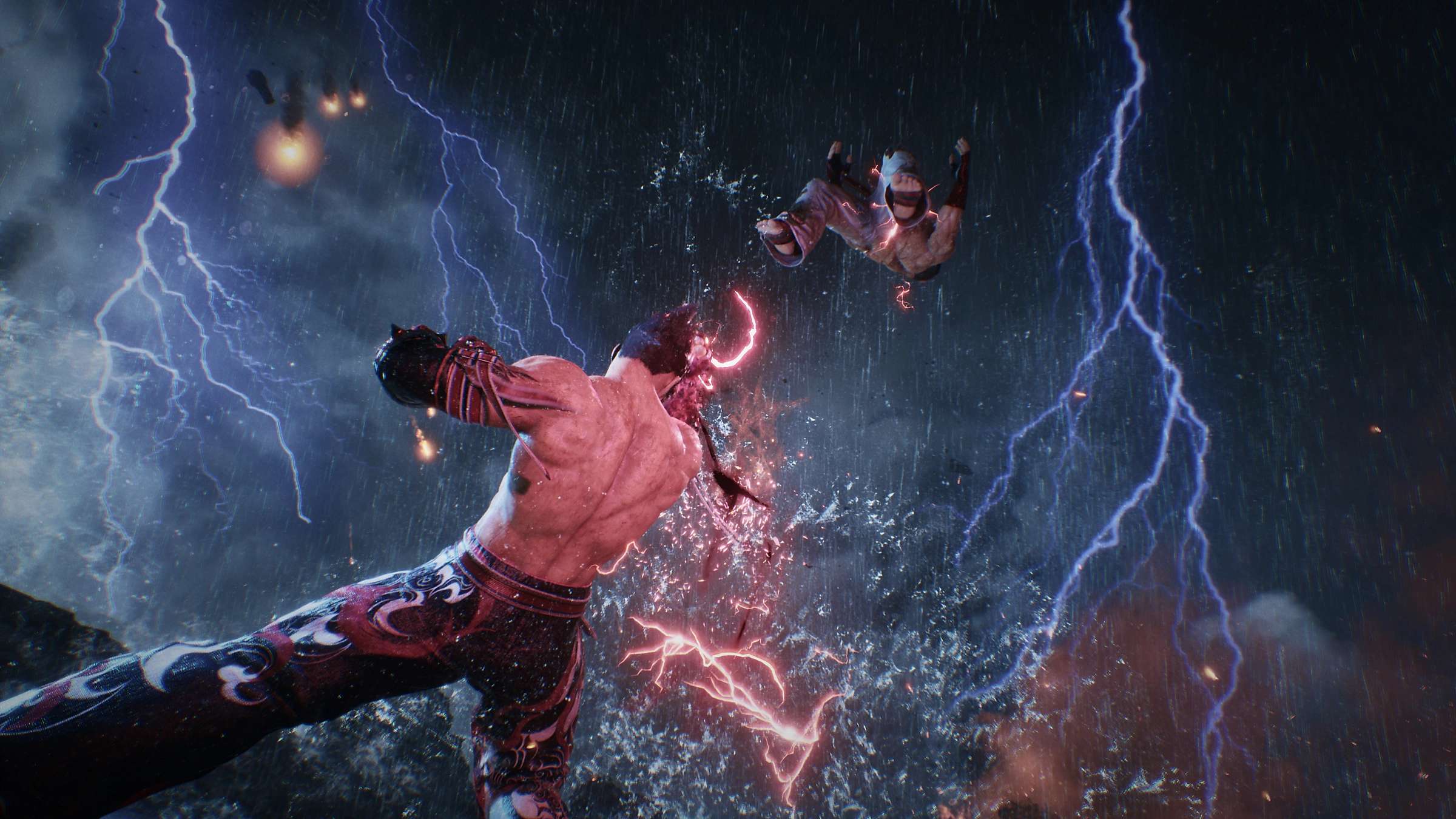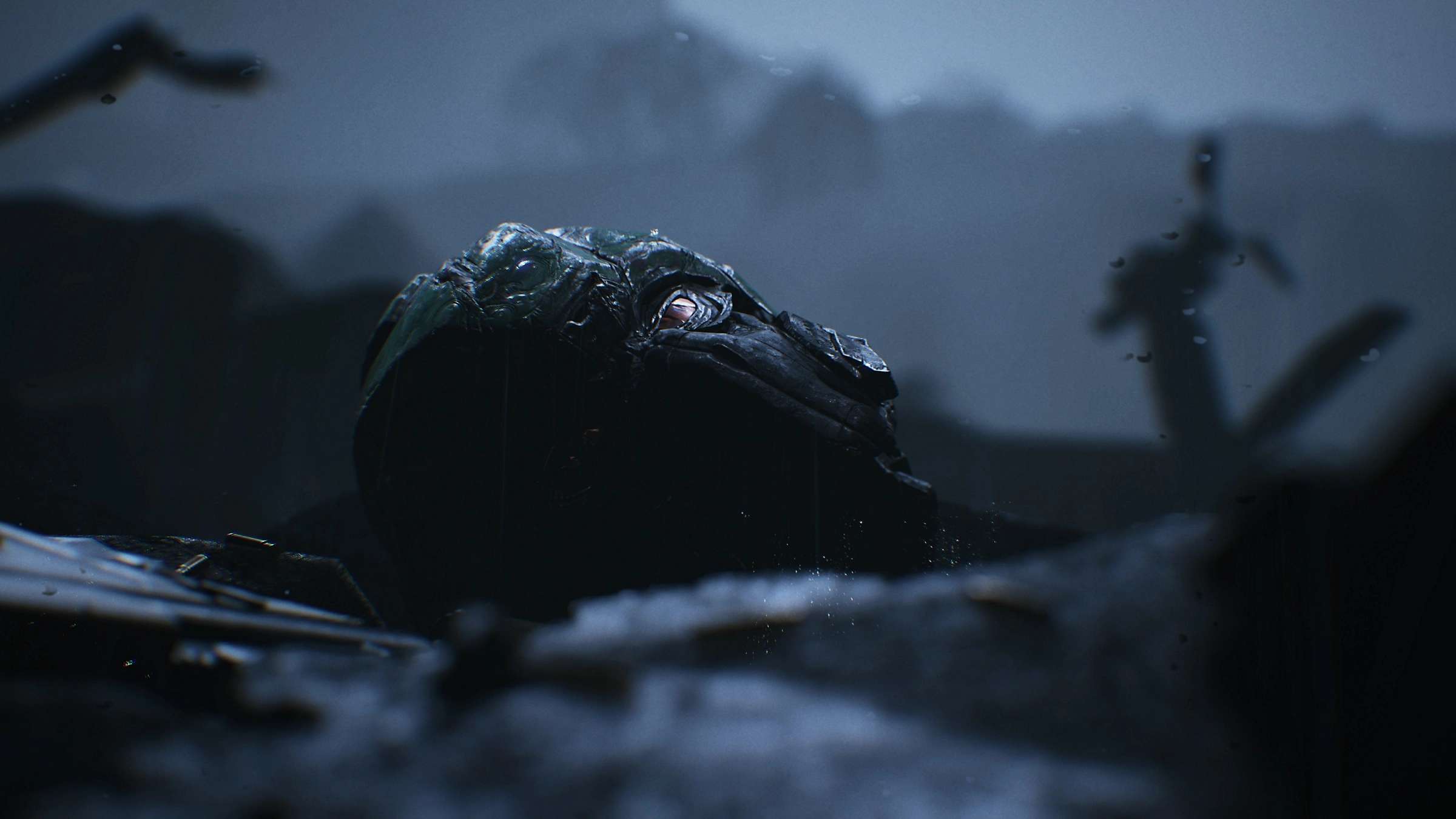 Aggressive new gameplay
The new 'Heat System' rewards you for going on the offensive and fighting aggressively. Build up Heat and gain access to special moves and ability boosts unique to each character. 
Staples such as 'Rage Arts' and all of the series' signature moves and bone-crushing combos make their return in Tekken 8 too
An iconic character roster
Legendary characters including King, Paul Phoenix, Marshall Law and Nina Williams make their return.
For the first time since Tekken 2, Jun Kazama joins the canon story and returns as a playable character.
Dynamic environments
Battle your opponents into submission as you fight across a variety of dynamic environments. Crash through various areas of certain levels as fights progress, or experience extreme events such as tornadoes, giant waves, fires and environment destruction.