Spiderman: Standard Edition GOTY - (RALL)(PS4)

Spiderman: Standard Edition GOTY - (RALL)(PS4)
---
Condition: New
Region: All
Language: Voice: English | Subtitle: English/Chinese
System: PlayStation 4

---
* Free shipping delivery to East Malaysia
* Usually ships within 1-3 business days
Marvel's Spider-Man. Be Greater.
When a new villain threatens New York City, Peter Parker and Spider-Man's worlds collide. To save the city and those he loves, he must rise up and be greater.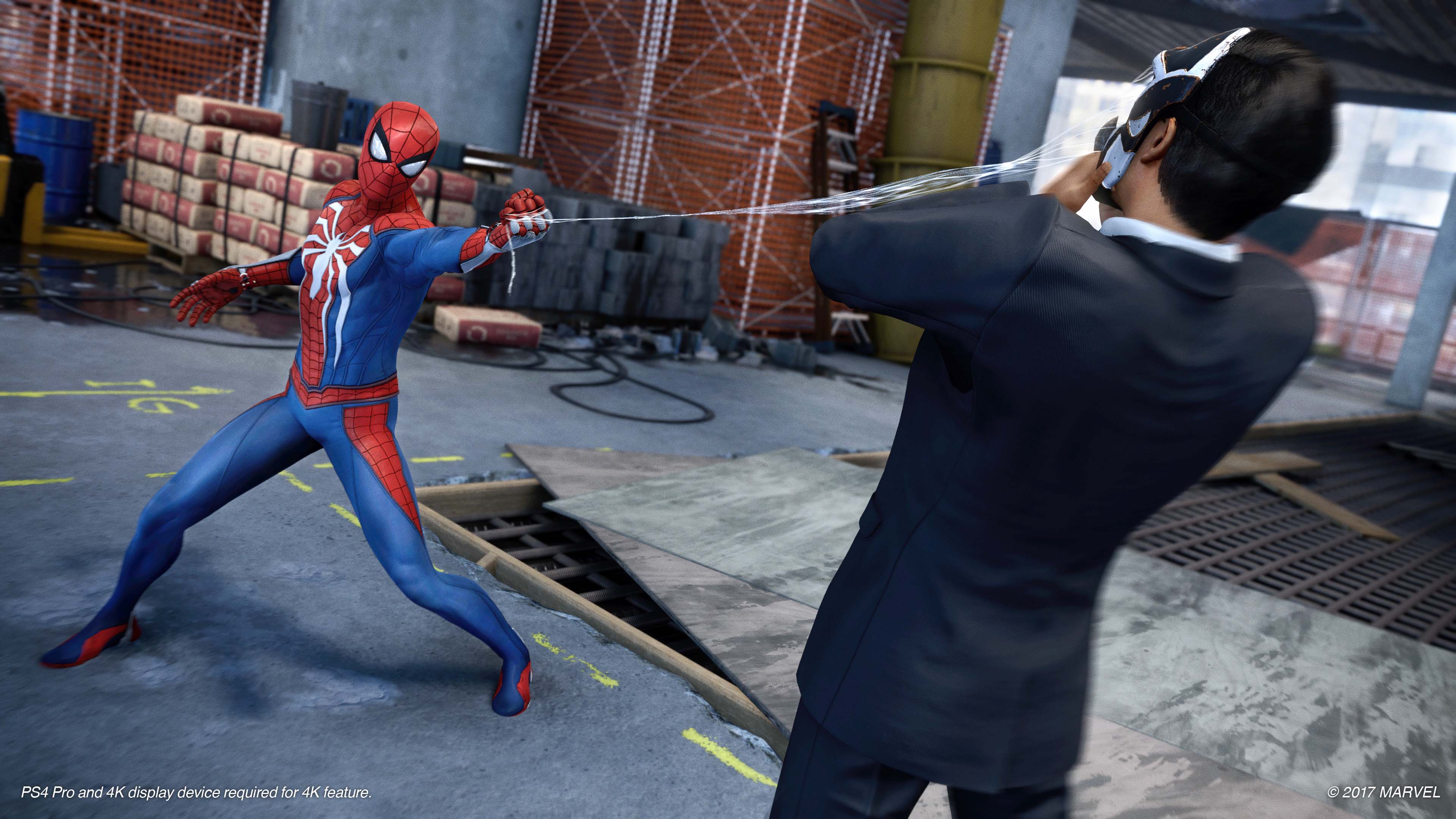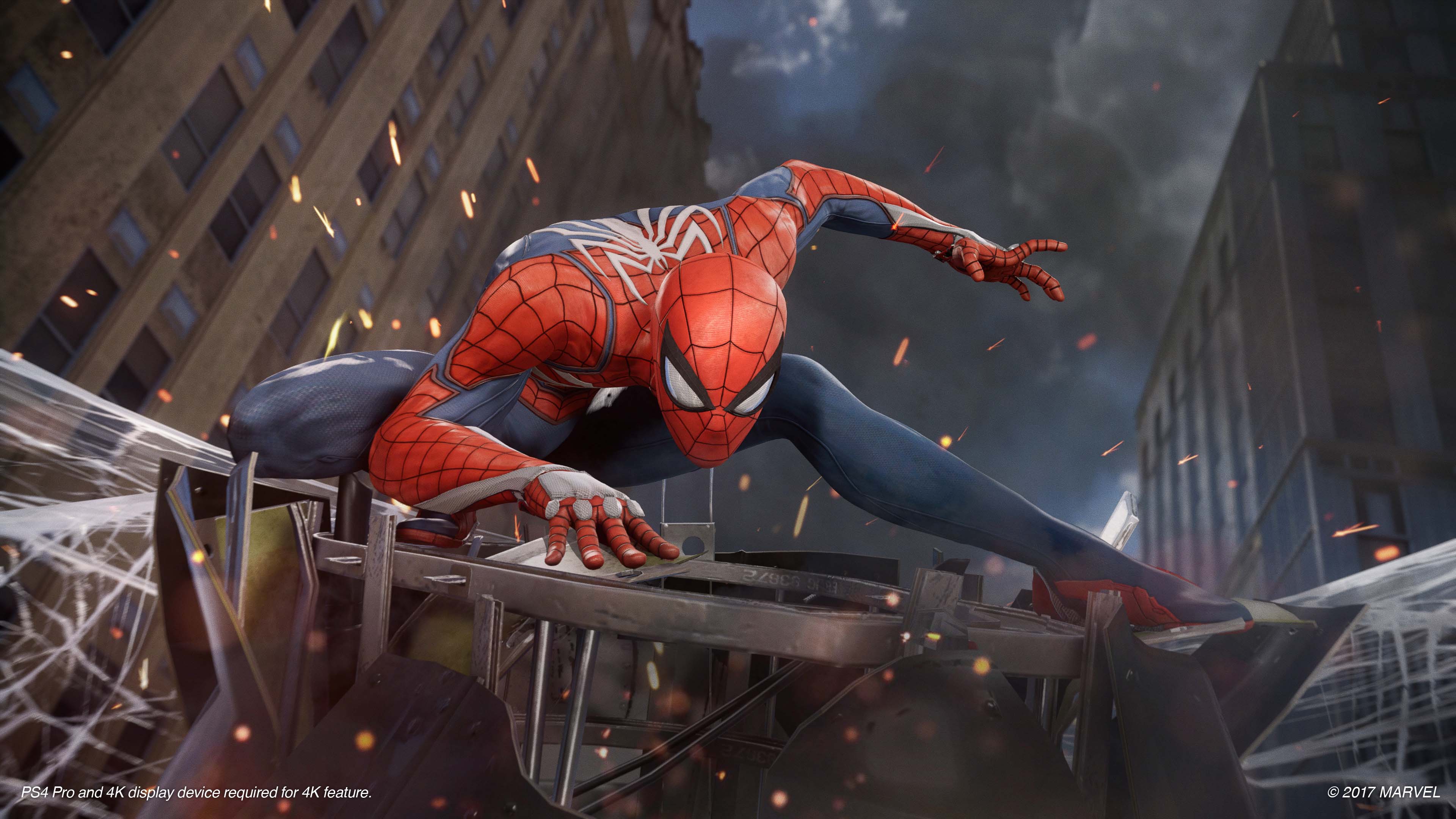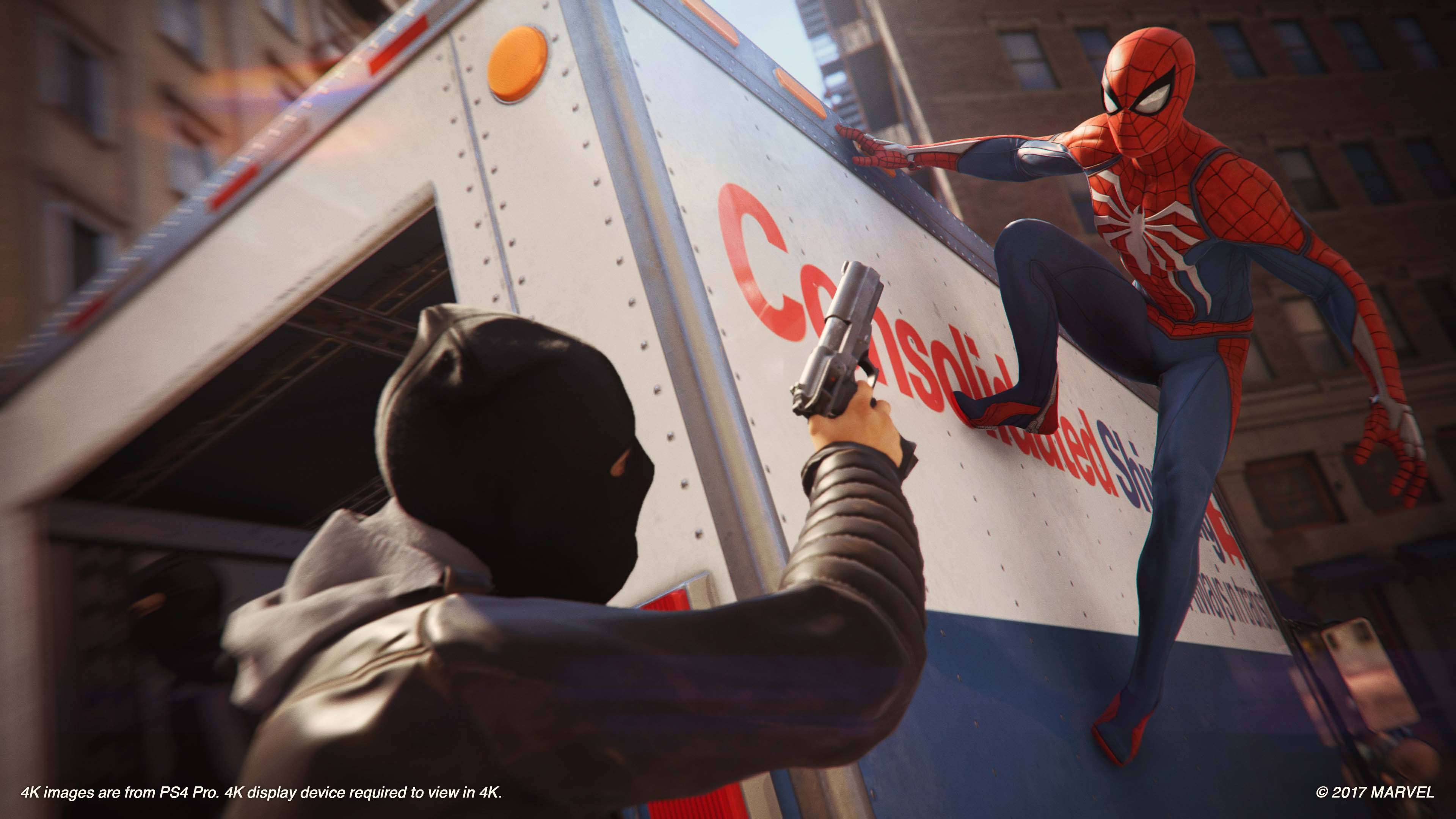 A Brand-New and Authentic Spider-Man Adventure
Sony Interactive Entertainment, Insomniac Games, and Marvel have teamed up to create a brand-new and authentic Spider-Man adventure. This isn't the Spider-Man you've met or ever seen before. This is an experienced Peter Parker who's more masterful at fighting big crime in New York City. At the same time, he's struggling to balance his chaotic personal life and career while the fate of millions of New Yorkers rest upon his shoulders.
Be Spider-Man
After eight years behind the mask, Peter Parker is a crime-fighting master. Feel the full power of a more experienced Spider-Man with improvisational combat, dynamic acrobatics, fluid urban traversal, and environmental interactions. A rookie no longer, this is the most masterful Spider-Man you've ever played.
Worlds Collide
The worlds of Peter Parker and Spider-Man collide in an original action-packed story. In this new Spider-Man universe, iconic characters from Peter and Spider-Man's lives have been reimagined, placing familiar characters in unique roles.
Marvel's New York is Your Playground
The Big Apple comes to life as Insomniac's most expansive and interactive world yet. Swing through vibrant neighborhoods and catch breathtaking views of iconic Marvel and Manhattan landmarks. Use the environment to defeat villains with epic takedowns in true blockbuster action.
Spider-Man The City That Never Sleeps
Continue your adventures in Marvel's New York with Marvel's Spider-Man: The City That Never Sleeps*. Get access to three post-launch story chapters that include additional missions and challenges, factions of enemies from the Marvel's Spider-Man universe, and additional suits to unlock.
CHAPTER 1
Marvel's Spider-Man: The Heist
Felicia Hardy, aka Black Cat, is back in town and leaving mysterious clues around Marvel's New York to toy with Spider-Man. Available now.
CHAPTER 2
Marvel's Spider-Man: Turf Wars
Spider-Man must put an end to the turf war erupting between the Maggia crime family and gang leader Hammerhead before Marvel's New York becomes its greatest casualty. Available now.
CHAPTER 3
Marvel's Spider-Man: Silver Lining
In the tension-filled finale to Marvel's Spider-Man: The City That Never Sleeps, the web-slinger must rely on unlikely allies to protect the city from calamity. Available now.
Specifications
1 Player  |  Required HDD Space: 50GB or more  |  HD Video Output: 720p, 1080i, 1080p  |  PS4 PRO Enhanced  |  DUALSHOCK 4 Vibration Function  |  Language: Voice: English Subtitle: English  |  Playstation Plus is required to access online multiplayer feature.  |  This software is only compatible with Playstation 4 system  |  Region 3