Sonic Forces - (R3)(Chn)(PS4)

Sonic Forces - (R3)(Chn)(PS4)
---
Condition: New
Region: 3
Language: Voice: English/Japanese | Subtitle: English/Japanese
System: PlayStation 4

---
* Free shipping delivery to East Malaysia
* Usually ships within 1-3 business days
In The Darkest Of Times The World Needs A Hero
In SONIC FORCES, the evil Dr. Eggman has conquered much of the world with help from a powerful and mysterious new villain named Infinite. Now, you must assist Sonic and build an army to reclaim the world as they fight against chaos and destruction. Defeat enemies with blazing speed as Modern Sonic, catapult past perilous platforms as Classic Sonic, and create your very own Custom Hero Character equipped with a variety of powerful gadgets. Experience fast-paced action with these three unique gameplay styles, explore iconic stages, plus, fight across unique added content with Shadow as a playable character!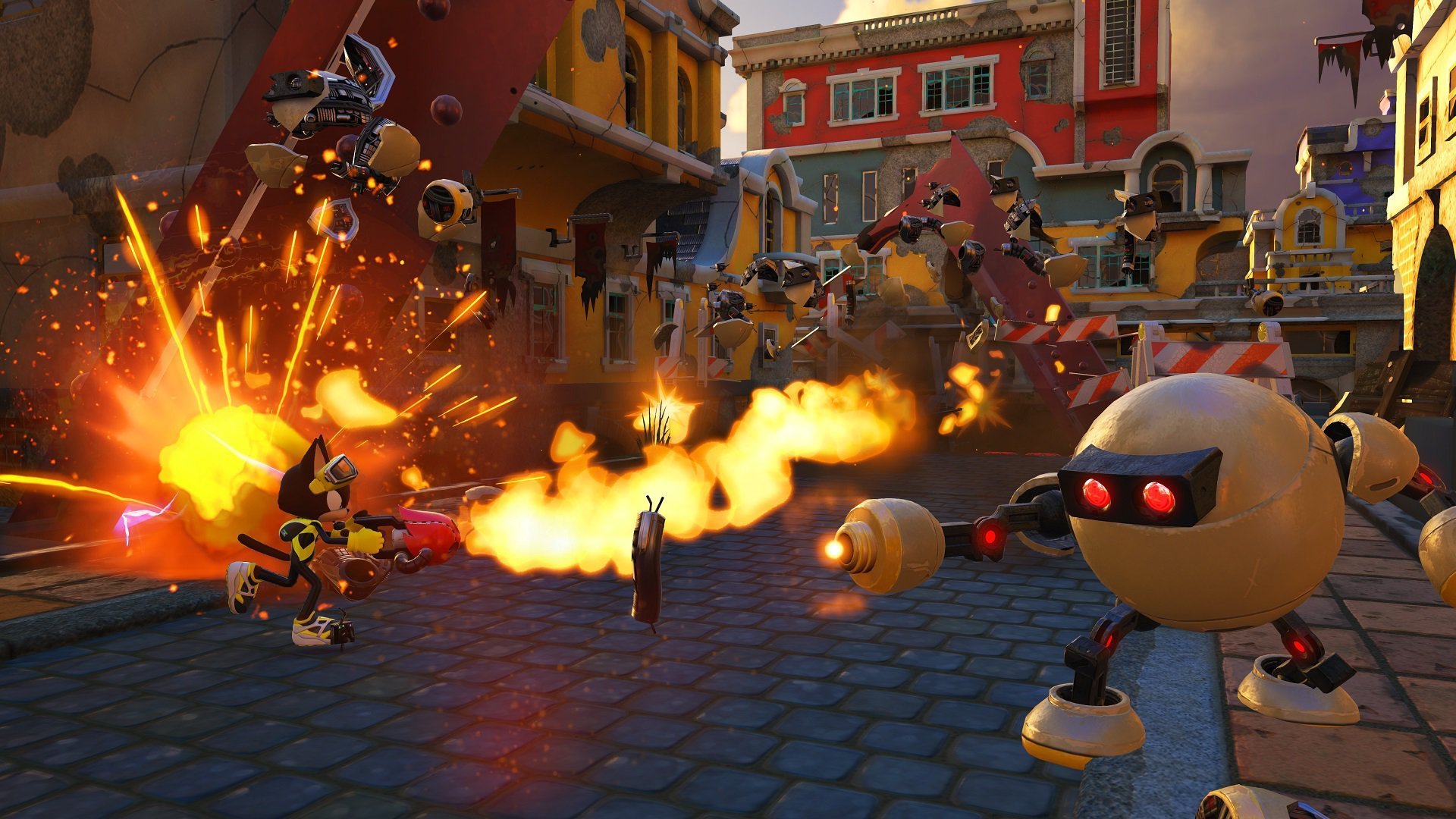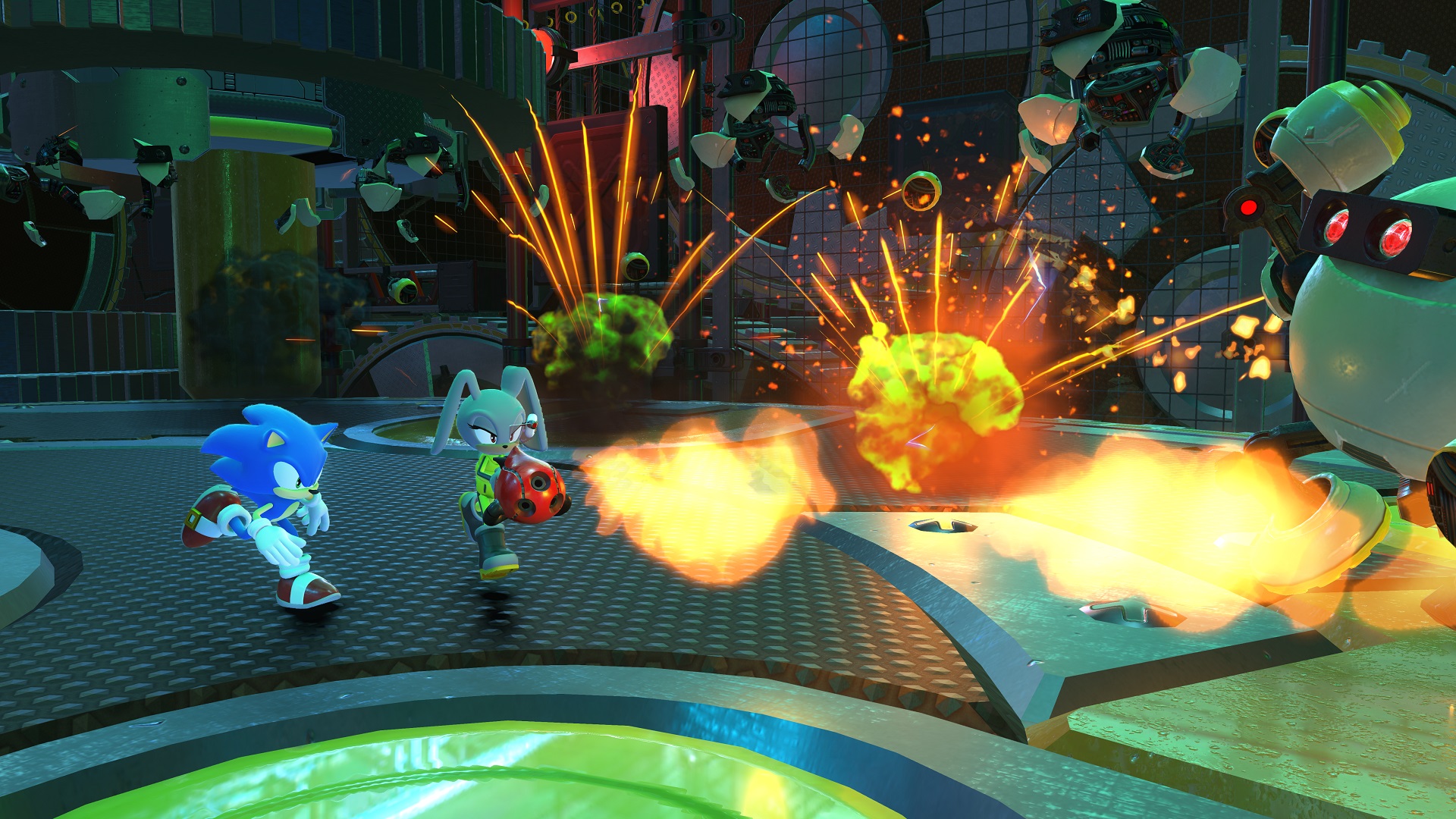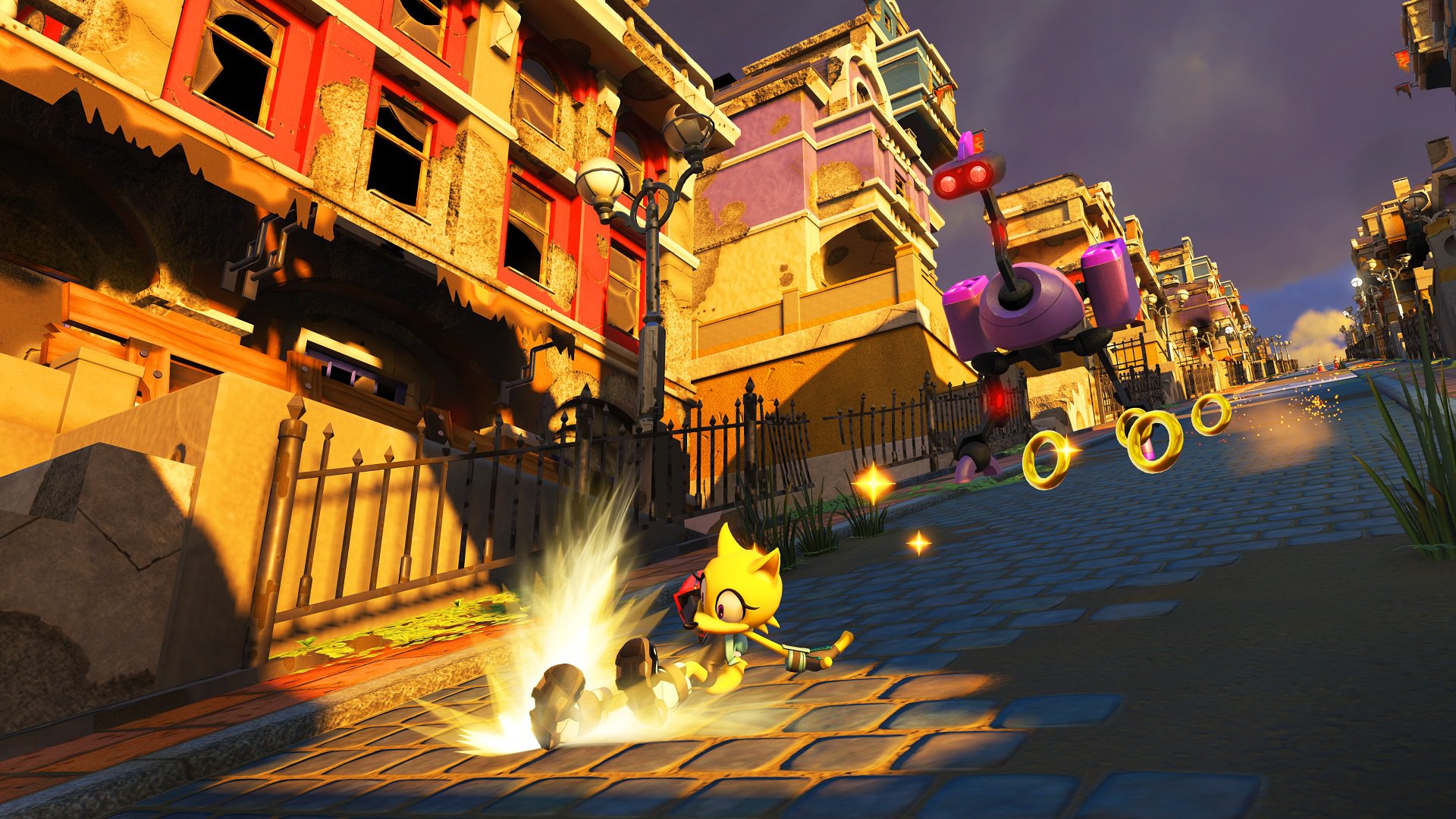 AN EPIC ACTION PLATFORMER
Fight through a world destroyed by Dr. Eggman and a powerful new villain in Sonic Forces, the new fast-paced action platformer from the team that brought you Sonic Colors and Sonic Generations. Sonic Forces lets you speed through rolling ruined landscapes as Modern Sonic, catapult past perilous platforms as Classic Sonic, and use powerful new gadgets as your own Custom Hero Character.
ALL STAR CAST OF HEROES AND VILLAINS
Battle an all star lineup of foes including; Dr. Eggman, Zavok, Metal Sonic, and Chaos, leading up to a fight against Sonic's most powerful enemy yet, Infinite. Even Heroes need help, so you must team up to take back the world.
CREATE YOUR OWN CUSTOM HERO
Create your own unique hero with hundreds of different accessories to chose from and share your character to fans around the world!
THREE TYPES OF GAMEPLAY
Speed through and fight hordes of robots as Modern Sonic, enjoy the fast paced side-scrolling action of Classic Sonic and run across iconic zones defeating enemies as your own custom hero.
Feature Title
1 Players  |  Required HDD Space:  20GB or more  |  HD Video Output: 720p, 1080i, 1080p  |  PS4 Pro Enhanced  |  DUALSHOCK 4 Vibration Function  |  Language: Voice: English Subtitle: English/Chinese  |   Playstation Plus is required to access online multiplayer feature. This software is only compatible with Playstation 4 system  |  Region ALL