Scarlet Nexus - (R3)(Chn)(PS4)

Scarlet Nexus - (R3)(Chn)(PS4)
---
* Free shipping delivery to East Malaysia
* Usually ships within 1-3 business days
Unleash the Power of the Mind
Official Release Date: 24th June 2021. Product arrival in store within 1-3 working days after official release date
The RM50 stated in the price refers to deposit. Final price is to be confirmed. Upon game pre-order cancellation more than 1 weeks before game release, deposit will be refunded in 7 working days. Deposit is non-refundable if pre-order cancellation is less than 1 week before game release. Pre-ordered games cannot be changed less than 1 week before the game release. Upon game arrival, our customer service personnel will contact you for the remaining balance of the price. Make sure to include valid contact no & email address during checkout process. Customer who pre-ordered their game will have 30 days period to collect their game after it is made available to purchase in store. After 30 days, game pre-ordered is considered cancelled & deposit forfeited..
In a far distant future, a psionic hormone was discovered in the human brain, granting people extra-sensory powersand changing the world as we know it. Just as humanity was entering this new era, deranged mutants known as Others began to descend from the sky with a thirst for human brains. Highly resistant to conventional attack methods, extreme measures needed to be taken to battle the overwhelming threat and preserve humanity. Those with acute extra-sensory abilities, known as psionics, were our chance to fight the onslaught from above. To this day, psionics have been scouted for their talents and recruited to the Other Suppression Force (OSF), humanity's last line of defense.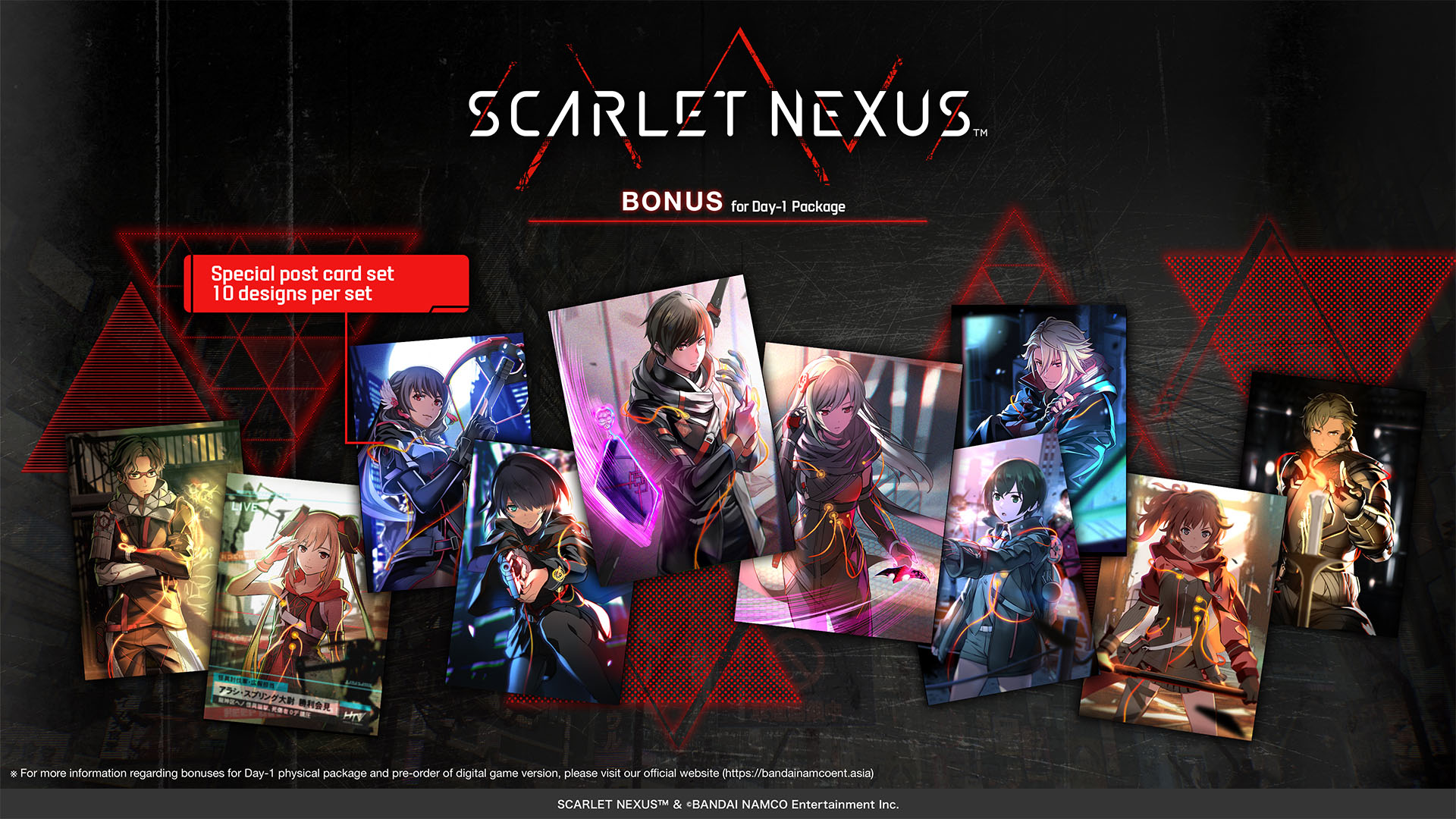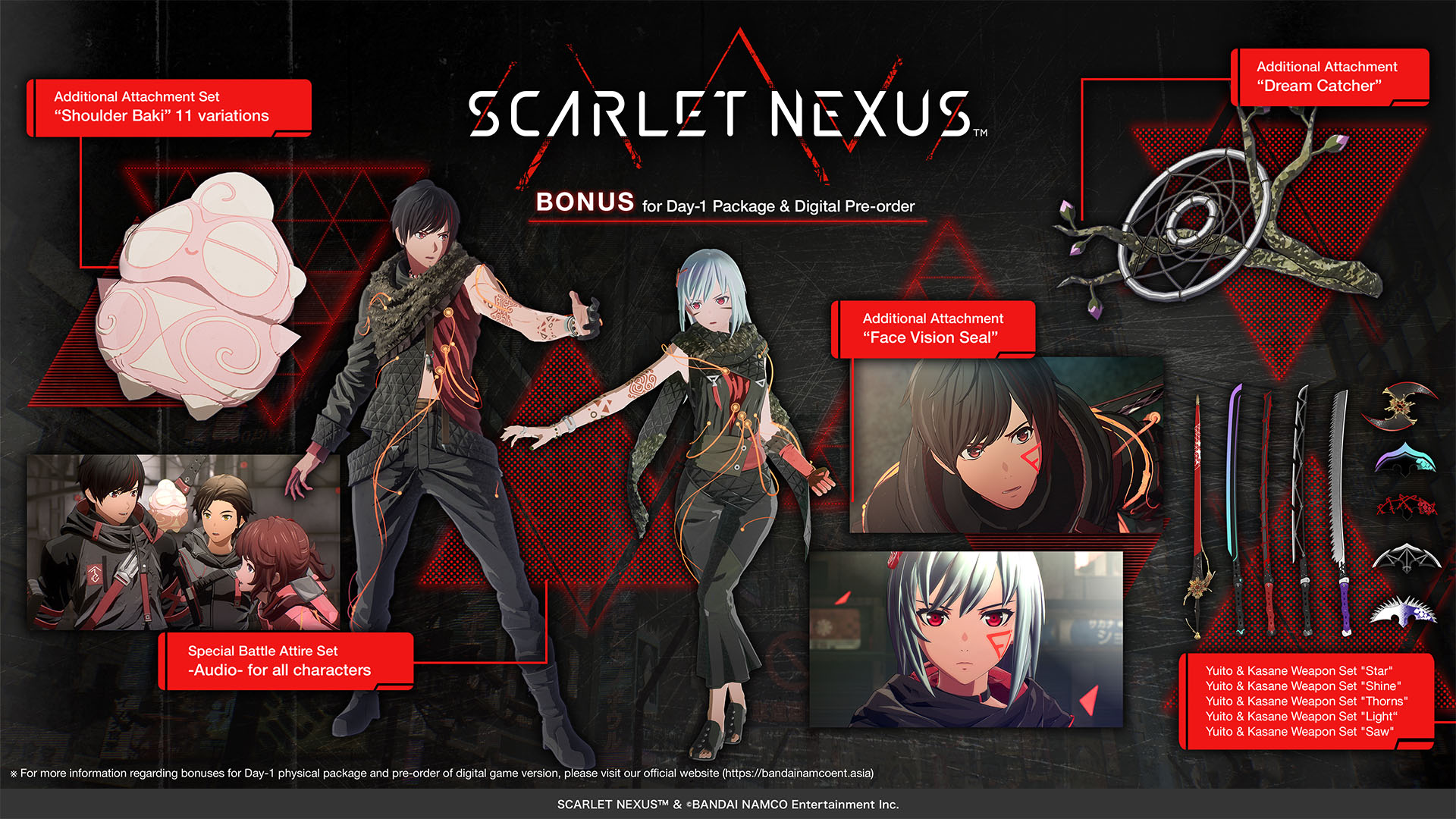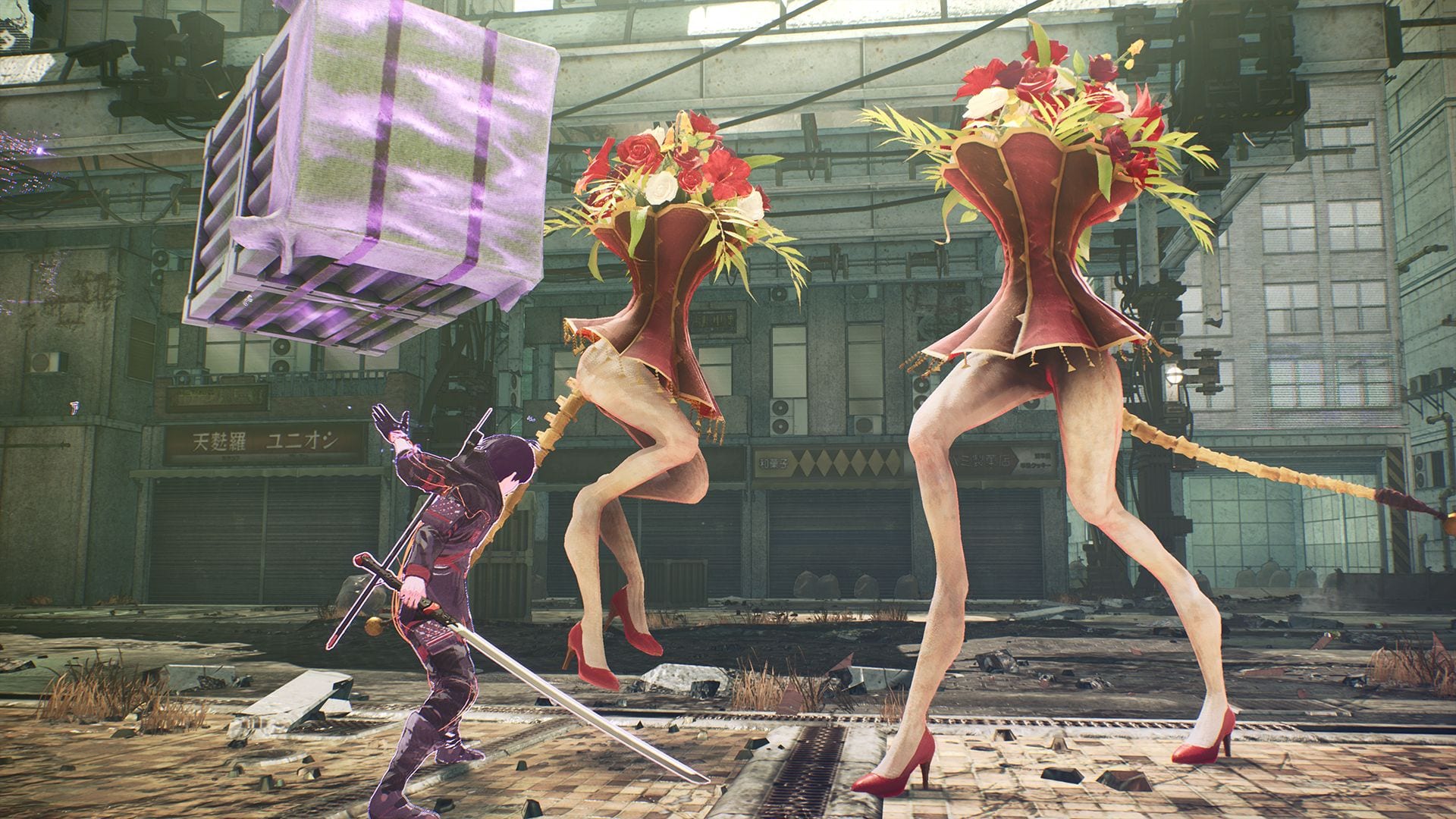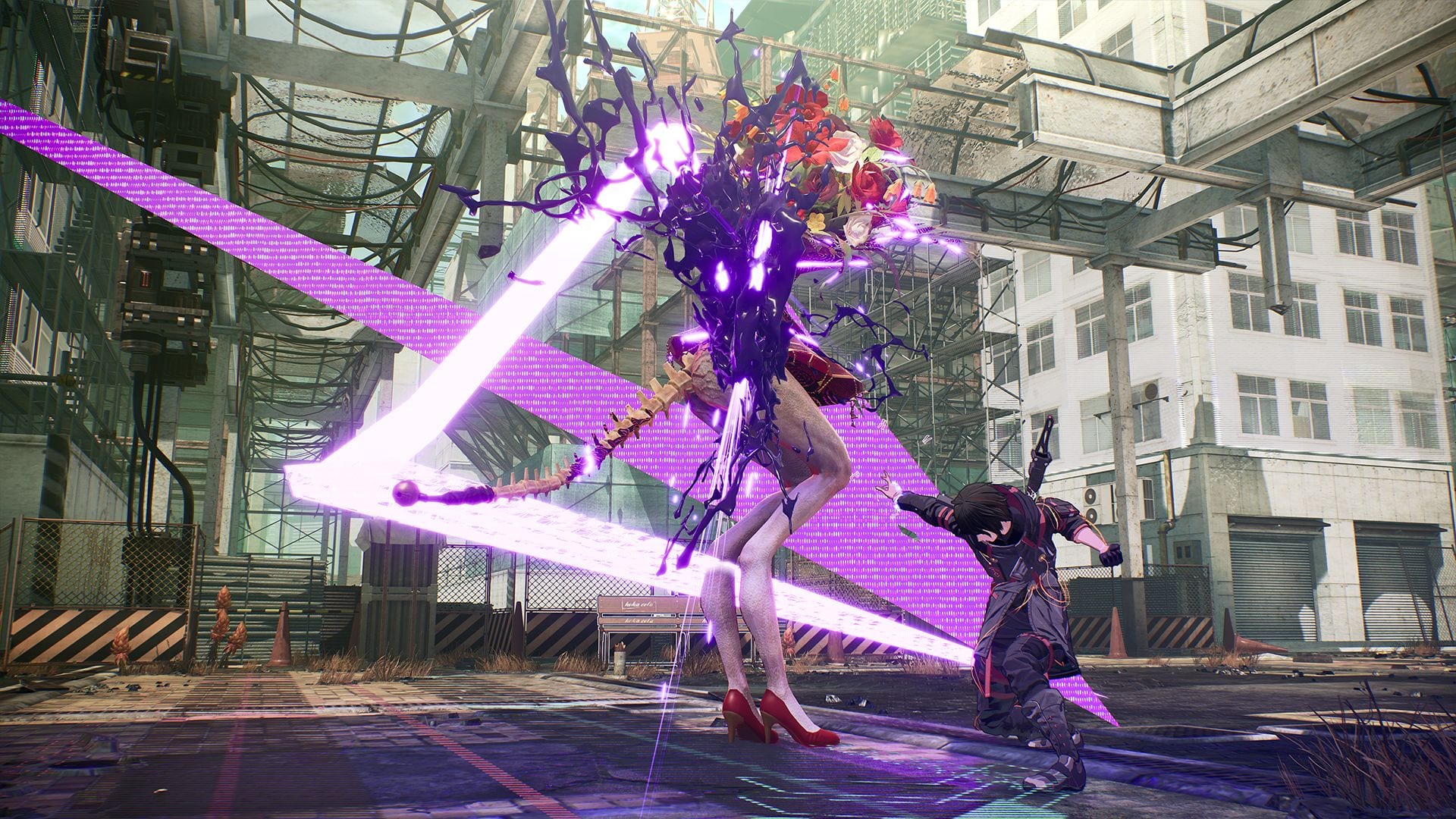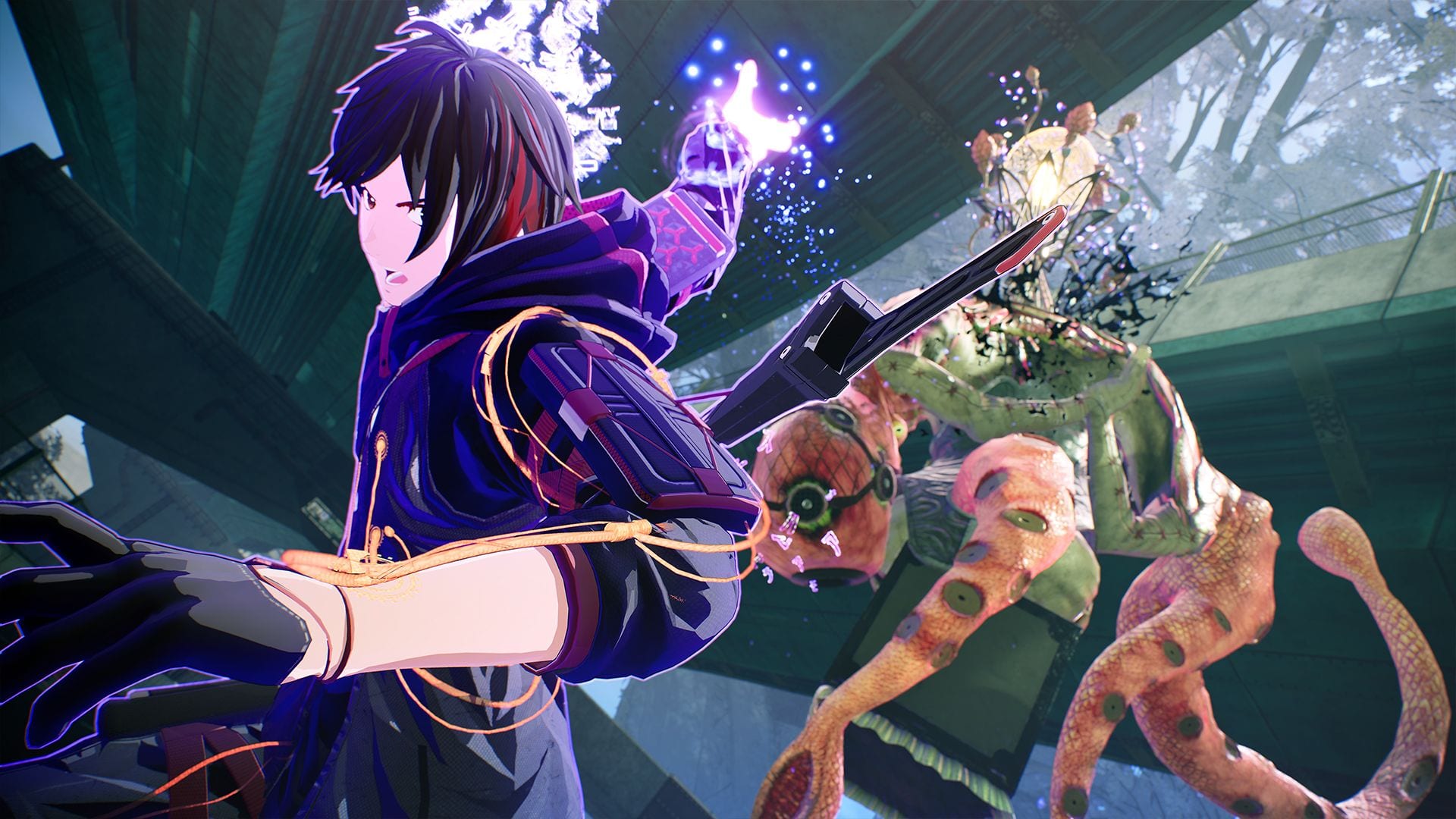 Take on the role of Yuito Sumeragi, a new recruit to the OSF aiming to become an elite psionic like the one who saved him as a child. Armed with a talent in psycho-kinesis, explore the futuristic city of New Himuka and uncover the mysteries of a Brain Punk future caught between technology and psychic abilities in SCARLET NEXUS.
Day-1 Bonus Package:
Special Post Card set 10 design per set
Day-1 Pre-Order Bonus:
Additional Attachment Set "Shoulder Baki"
Additional Attachment "Face Vision Seal"
Additional Attachment "Dream Catcher"
Special Battle Attire Set -Audio-