Rhapsody: Marl Kingdom Chronicles (Deluxe Edition) - (US)(Eng)(Switch)

Rhapsody: Marl Kingdom Chronicles (Deluxe Edition) - (US)(Eng)(Switch)
---
* Free shipping delivery to East Malaysia
* Usually ships within 1-3 business days
Fall in love with Adventure!
Rhapsody: Marl Kingdom Chronicles Deluxe Edition icnludes:
Mini Art Book
Double-Sided Mini Poster
Enjoy the next verse of Marl Kingdom adventures with Rhapsody II: Ballad of the Little Princess and Rhapsody III: Memories of Marl Kingdom! Join Kururu, the daughter of Cornet and Ferdinand, as she pursues her dreams of true love, and experience these classic RPGs in full forte as they take center stage! With improved visuals, a heart-warming story, a charming soundtrack, and an emotional conclusion, Rhapsody: Marl Kingdom Chronicles comes ready to win your heart as it makes its welcome western debut!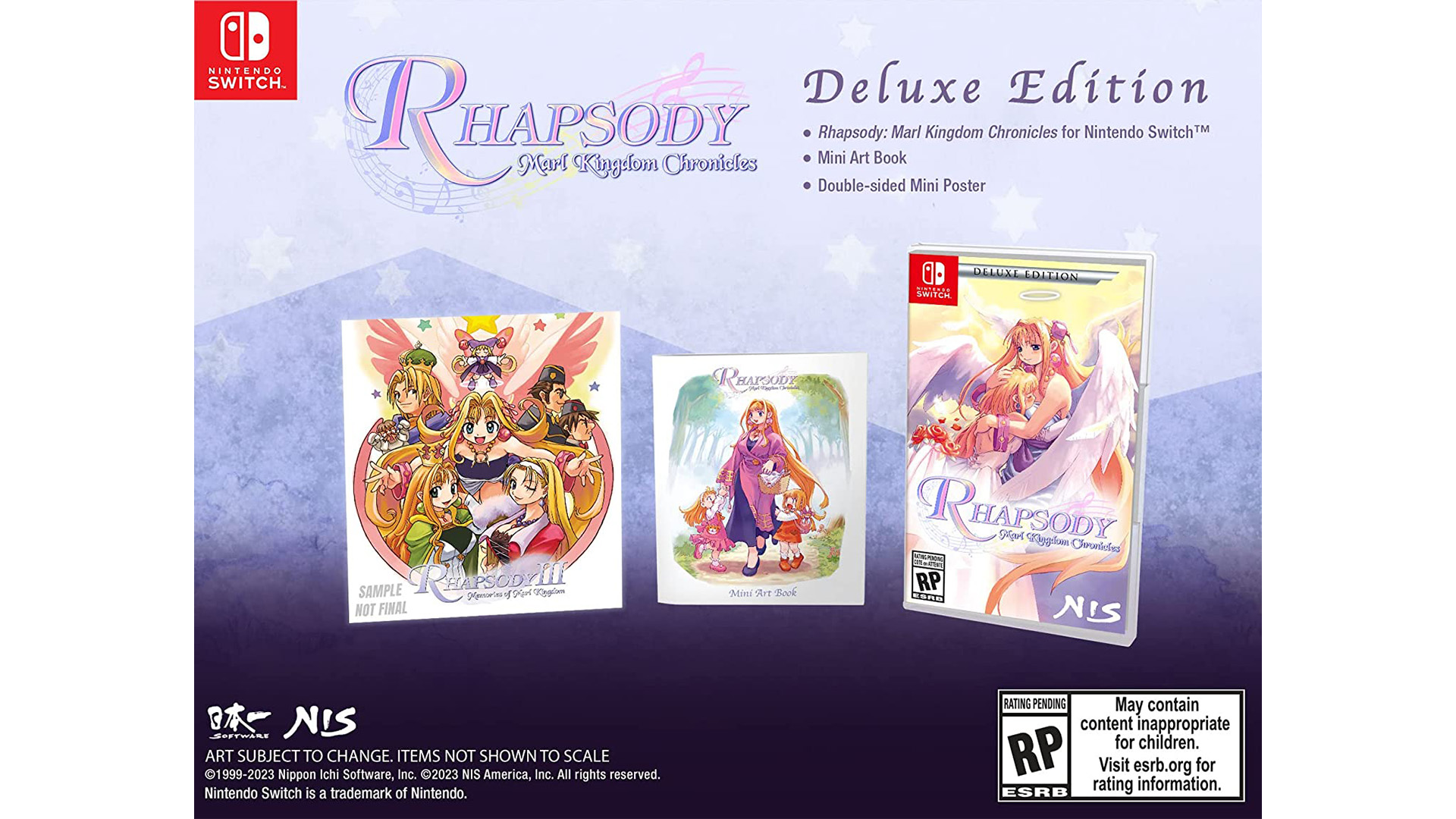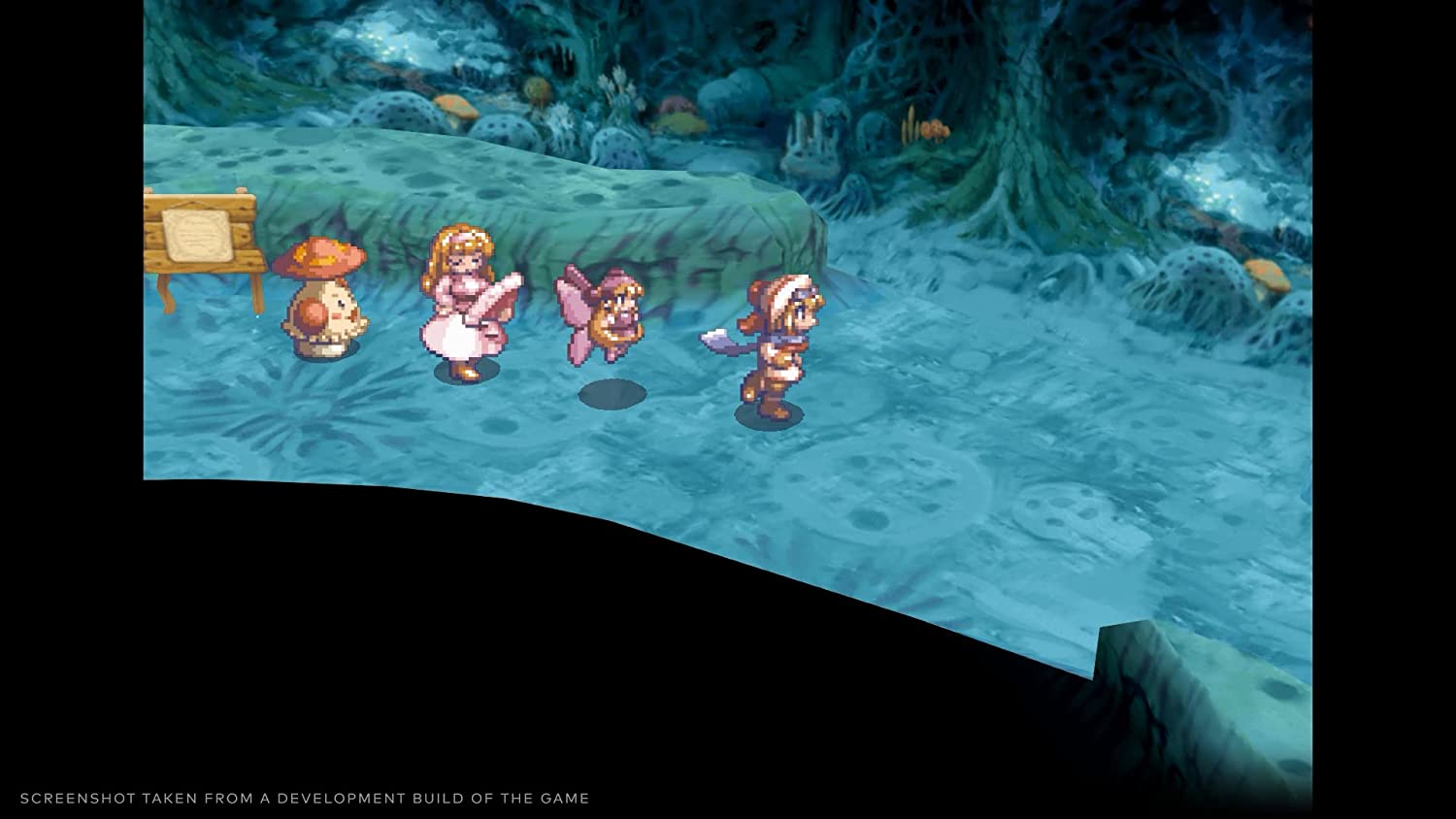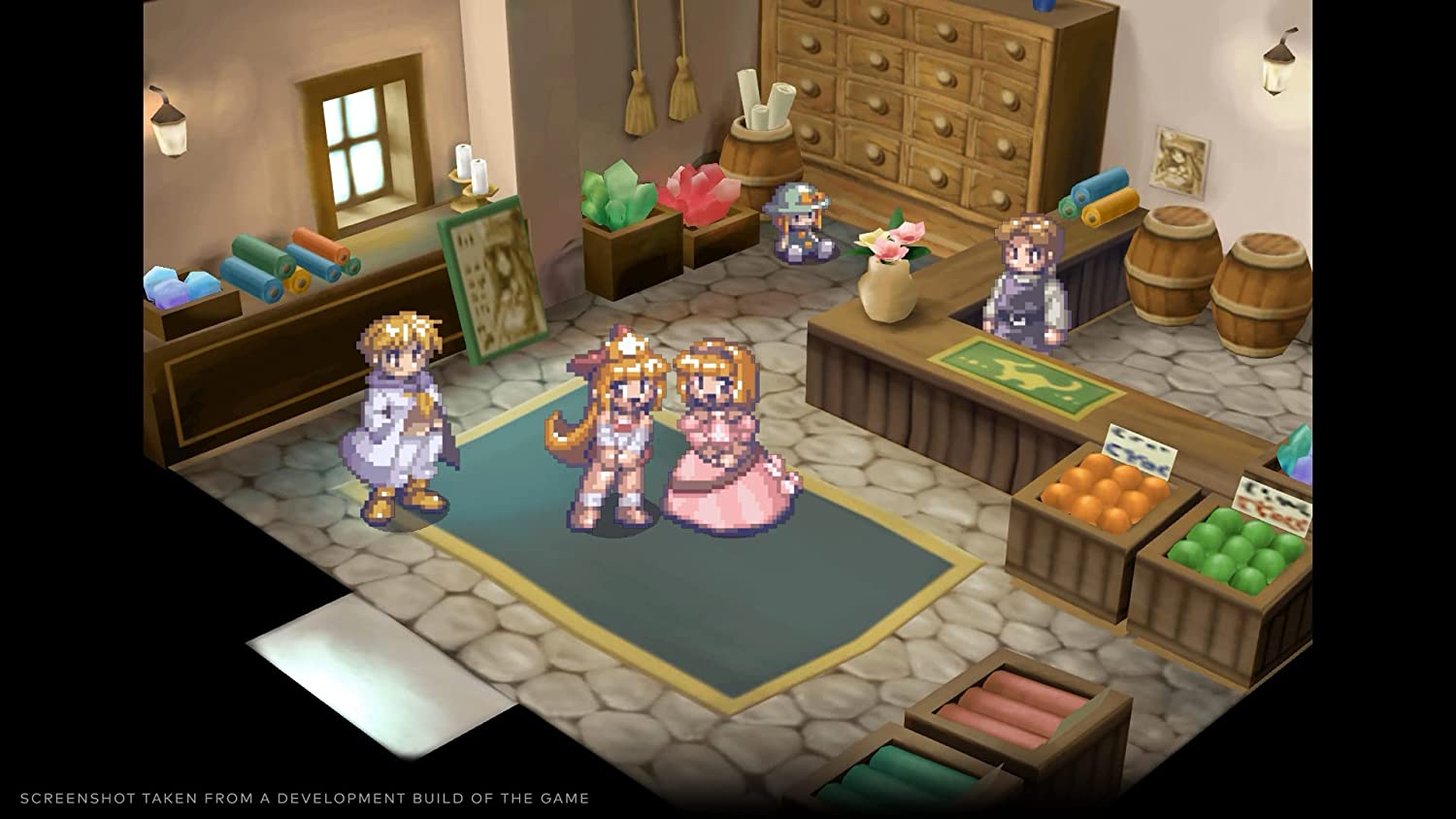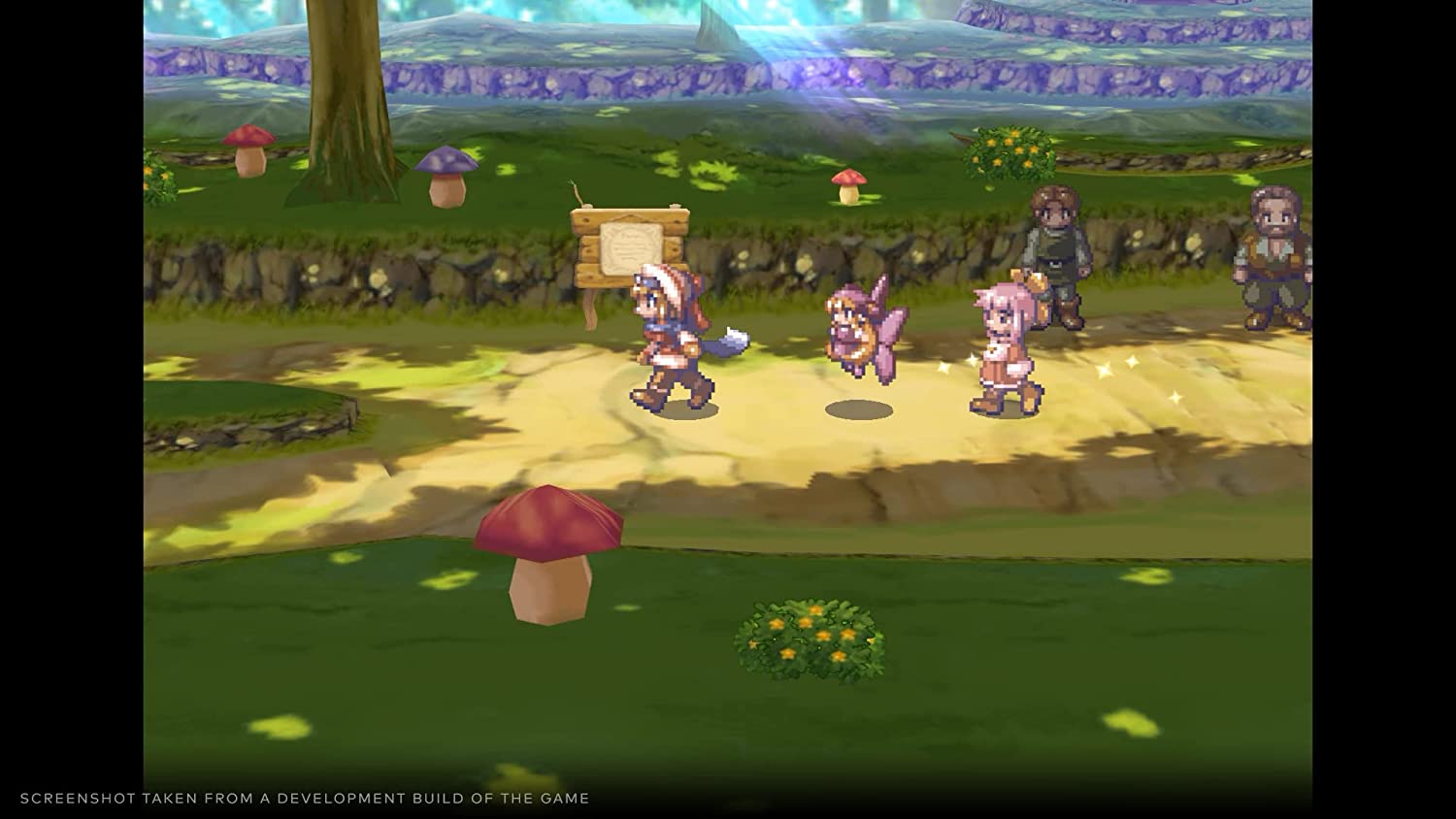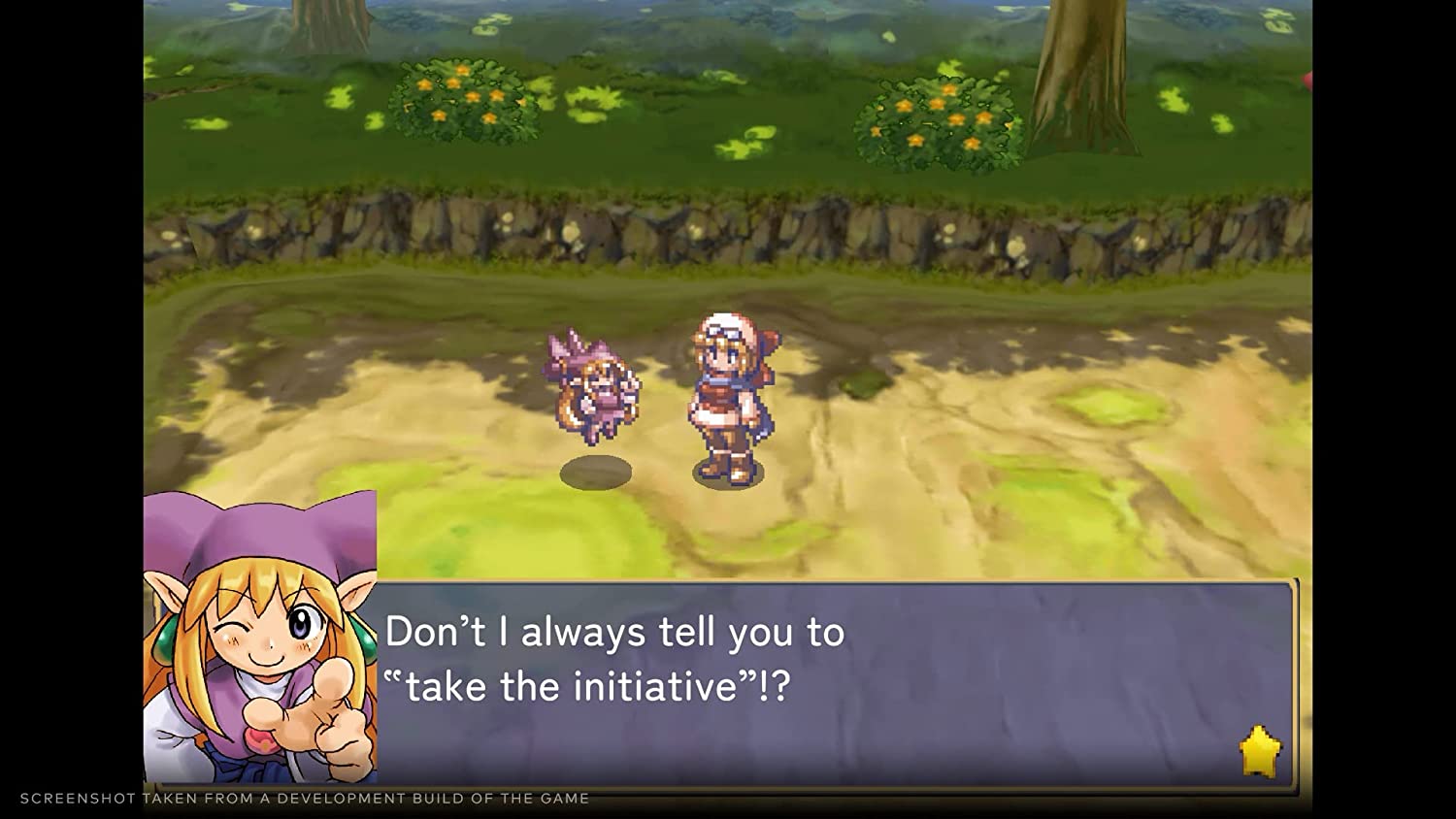 A Delightful Debut: Rhapsody II & III take center stage as they make their western debut featuring musical adventures in Marl Kingdom!
A Marvelous Makeover: The charming storybook visuals are looking better than ever, and feature a new 3D camera mode for Rhapsody III!
A Story Told Through Song: A heart-warming story brought to life through alluring songs and vocal performances!