PlayStation VR2 (PSVR)
---
* Free shipping delivery to East Malaysia
* Usually ships within 1-3 business days
Escape into worlds that feel truly real as virtual reality gaming takes a huge
generational leap forward.
What's in the box:
VR headset
PlayStation VR2 Sense controller (L) / (R) with attached straps
USB cable (for controller pairing and charging)
Stereo headphones
Three pairs of earpieces
Printed materials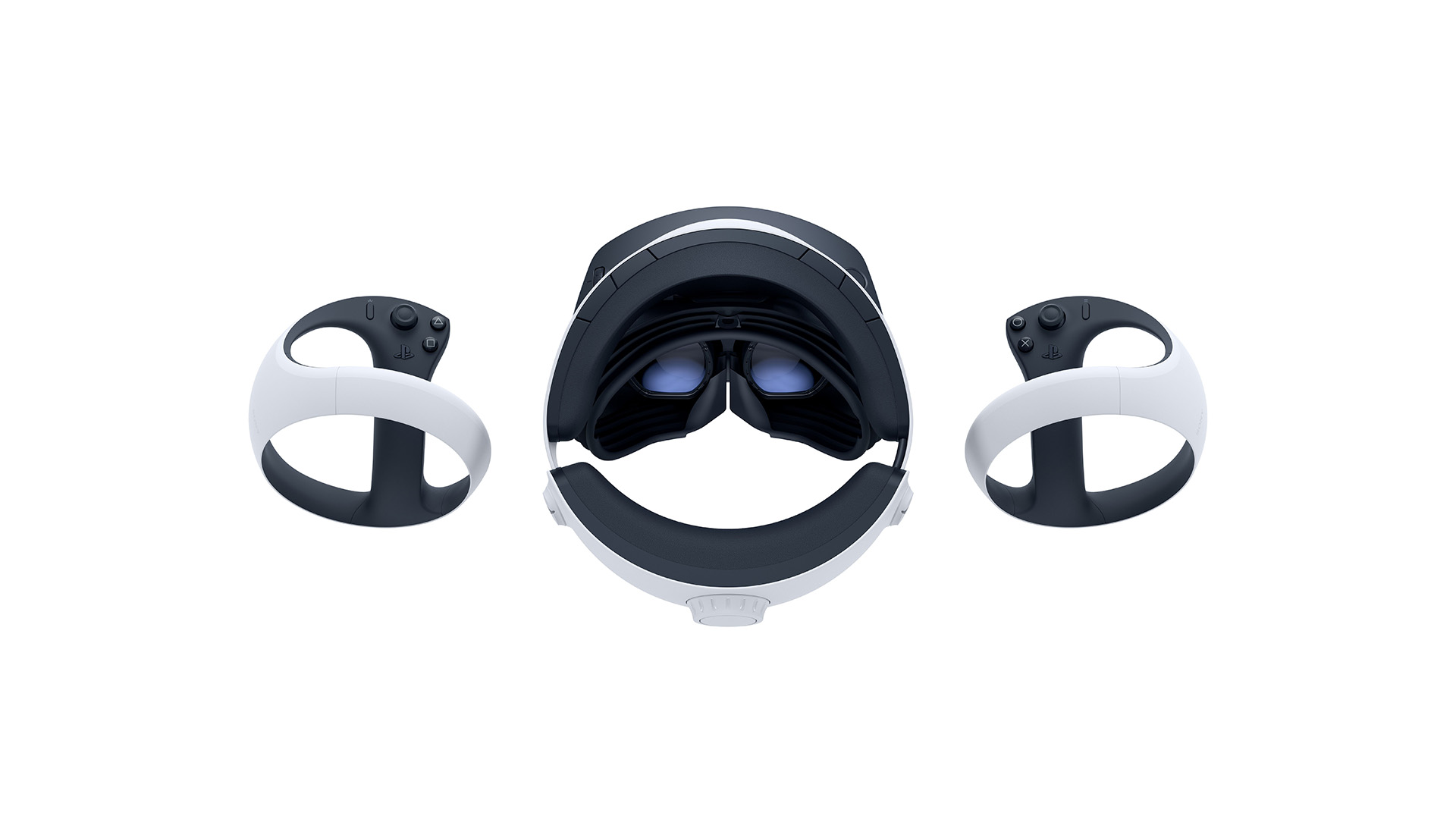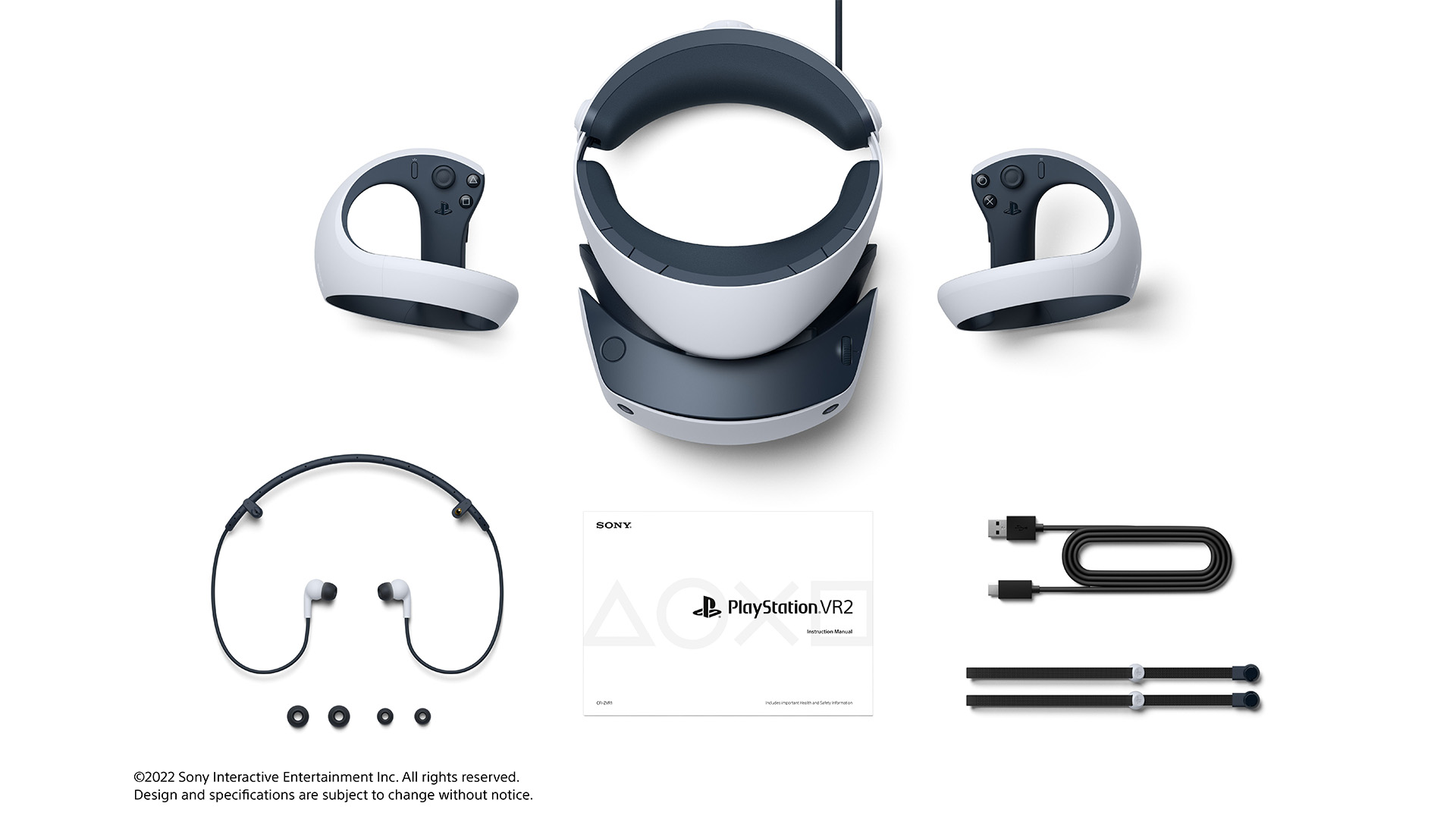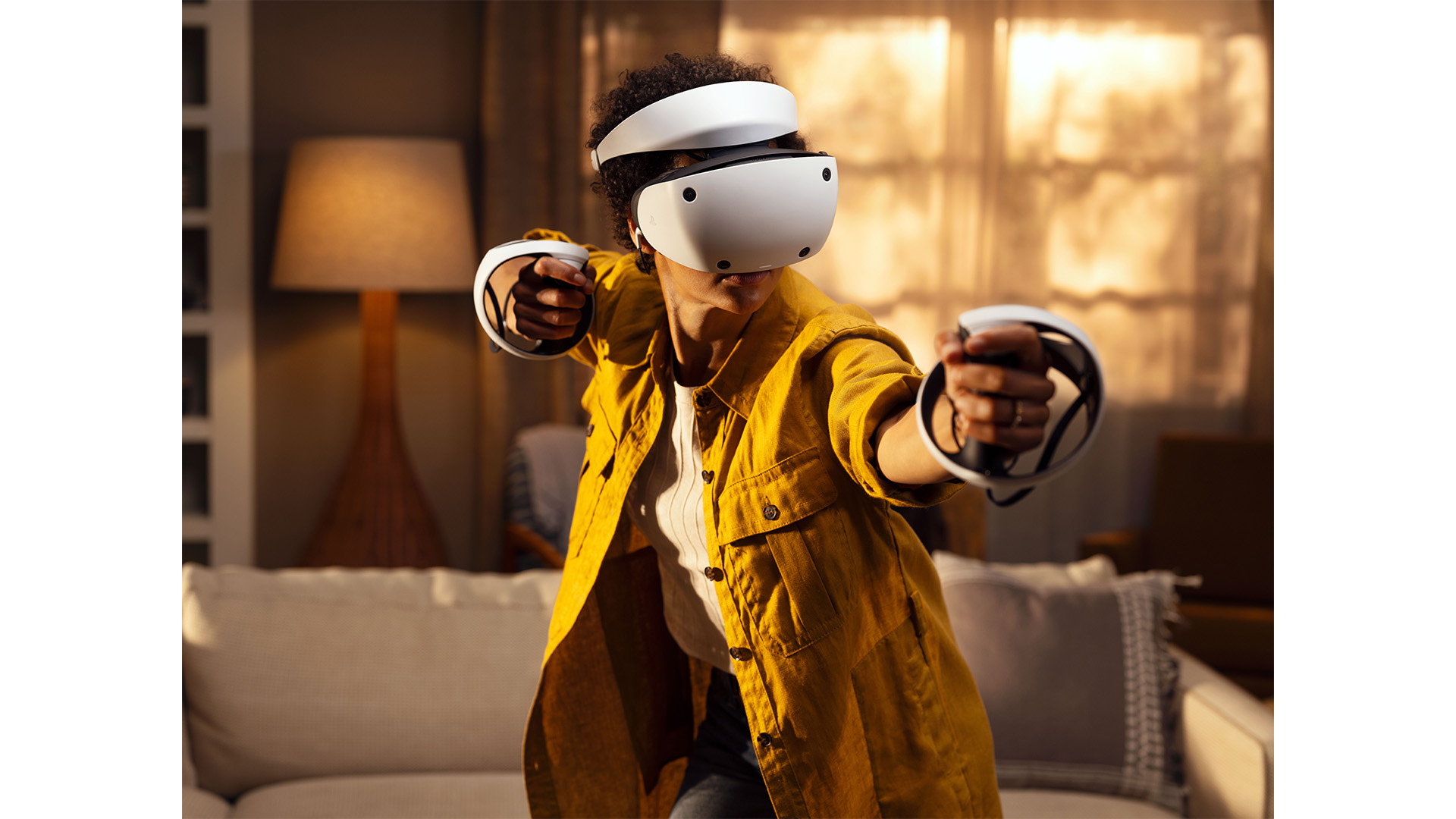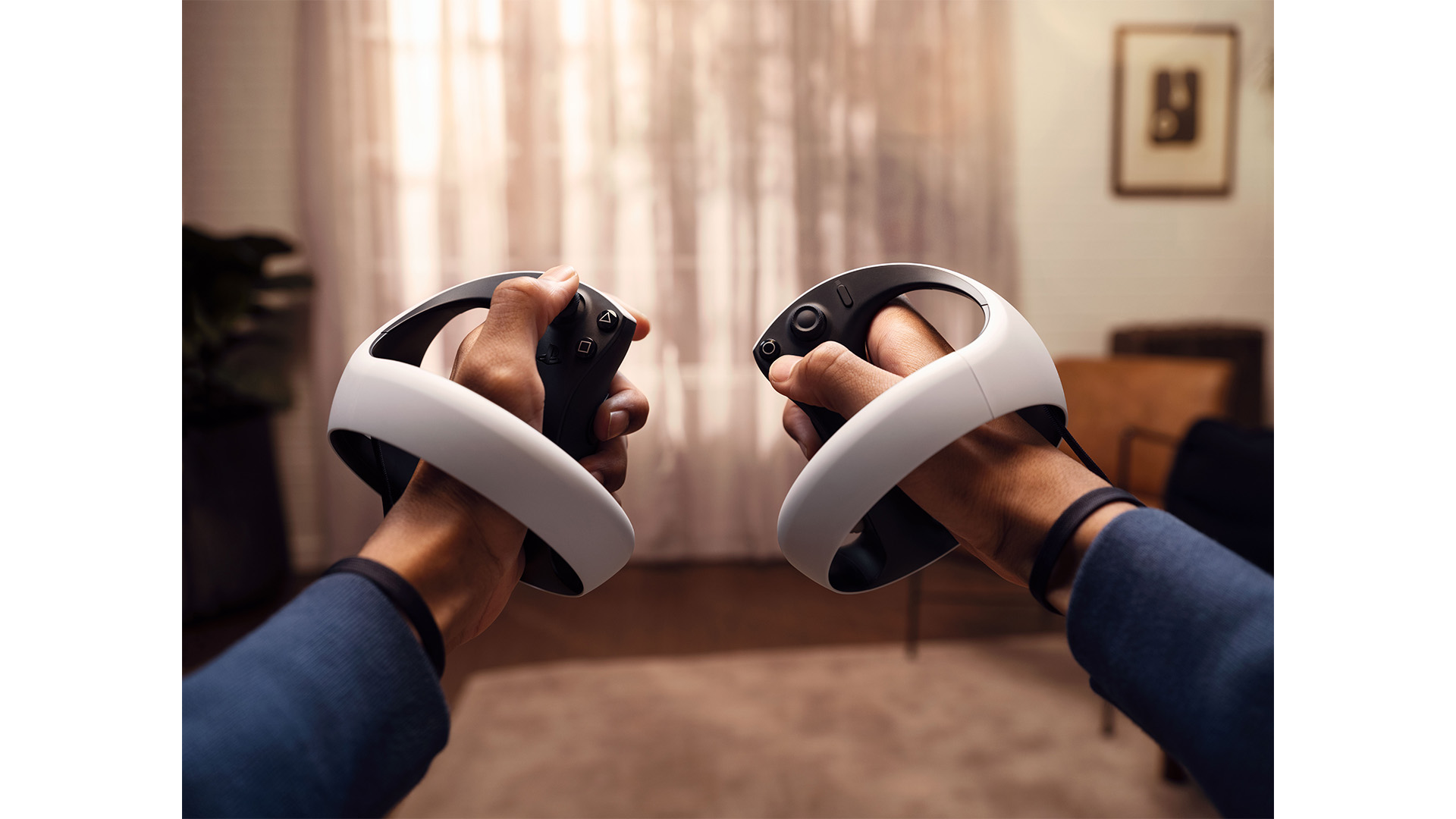 The next generation of virtual reality gaming
Experience new sensations with stunning 4K HDR visuals1, ground-breaking new controllers and genre-defining games, all made possible by the power of PS5™.
Feel a New Real™
Discover how the revolutionary immersive features of PlayStation®VR2 can transport you to thrilling worlds that feel, look and sound real through PlayStation VR2 Sense™ technology.
4K HDR display
Experience breath-taking virtual reality environments in clear focus with 4K High Dynamic Range visuals and up to 120fps1, as two 2000 x 2040 OLED displays deliver over four times the resolution generated by the original PlayStation®VR headset.
Enhanced comfort
Enjoy comfortable play sessions through a vast 110º field of view and a light, well-balanced Fresnel lens. The lens adjustment dial allows you to customise spacing between lenses to match your eye position for an optimal onscreen image. The headset also includes a vent that allows airflow to the lenses, reduces fogging and enhances player comfort.
Eye tracking
Interact in new and lifelike ways, as the PS VR2 headset detects the motion of your eyes1, allowing for heightened emotional response and enhanced expression when meeting fellow players online.
Eye tracking cameras follow your line of sight when aiming or looking around, while advanced foveated rendering techniques improve the visual experience by adjusting resolutions to pinpoint and enhance whatever you're focusing on.
Inside-out tracking
Play with freedom as PlayStation VR2 tracks you and your controllers through four cameras embedded in the headset. Your movements and the direction you look are reflected in-game without the need for an external camera.
Headset feedback
Feel subtle, responsive headset vibrations at key moments during gameplay1. Created by a single built-in motor, these vibrations add an intelligent tactile element to the sensory immersion experienced as you play.
Detect your character's elevated pulse during tense moments, the rush of objects passing close to your head, or the thrust of your vehicle as you speed forward.
Tempest 3D AudioTech
Surround yourself with incredibly realistic soundscapes1, as in-game audio dynamically adapts to your position and head movements1.
Sense a character's presence as they whisper in your ear, locate friends and enemies by their gunfire or footfall, and experience the creeping dread of a threat approaching from any direction.
Single-cable connection
Jump straight into new virtual worlds with a simple one-cable connection to the PlayStation 5 console's front USB port. PlayStation VR2 is quick and easy to set up – just plug in and play.
PlayStation VR2 headset
Panel resolution: 2000 x 2040 per eye
Panel refresh rate: 90Hz, 120Hz
Lens separation: Adjustable
Field of View: Approx. 110 degrees
Sensors: 
Motion sensor: Six-axis motion sensing system (three-axis gyroscope, three-axis accelerometer) 
Attachment sensor: IR proximity sensor
Cameras: 
4 embedded cameras for headset and controller tracking
IR camera for eye tracking per eye
Feedback: Vibration on headset
Communication with PS5: USB Type-C®
Audio: Input: Built-in microphone. Output: Stereo headphone jack
PlayStation VR2 Sense controller
Buttons
Right: PS button, Options button, Action buttons (Circle / Cross), R1 button, R2 button, Right Stick / R3 button 
Left: PS button, Create button, Action buttons (Triangle / Square), L1 button, L2 button, Left Stick / L3 button Sensing/Tracking
Motion Sensor: Six-axis motion sensing system (three-axis gyroscope + three-axis accelerometer) Capacitive sensor: Finger touch detection IR LED: Position tracking
Feedback: Trigger effect (on R2/L2 button), haptic feedback (by single actuator per unit)
Port: USB Type-C®
Communication: Bluetooth® Ver5.1
Battery: Type: Built-in lithium-ion rechargeable battery