Playstation VR Bundle (Beat Saber)

Playstation VR Bundle (Beat Saber)
---
* Free shipping delivery to East Malaysia
* Usually ships within 1-3 business days
Playstation VR bundle with  Beat Saber
From the moment you slip on PlayStation VR, the new Virtual Reality system for PlayStation 4, you'll experience games in an entirely new way. You'll be at the centre of the action, living every detail of extraordinary new worlds – and you'll feel like you're actually inside the game.
PlayStation has always delivered experiences beyond our imagination, from 3D gaming to augmented reality. That heritage takes a leap forward with PS VR. Now, you can step beyond the screen and climb into the game.
You've played games that have made you lose track of time. But what about games that make you forget where you are? That's what PS VR will do, immersing you in the game with an unparalleled sense of presence.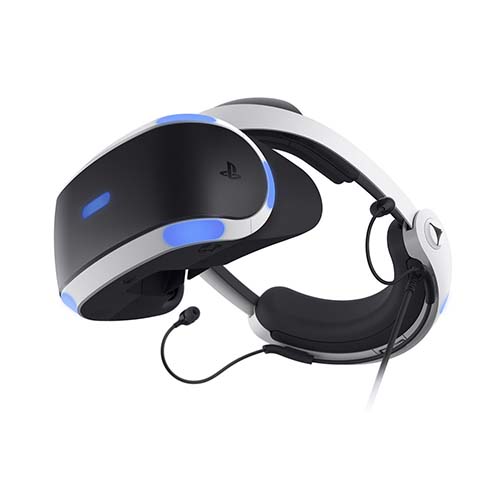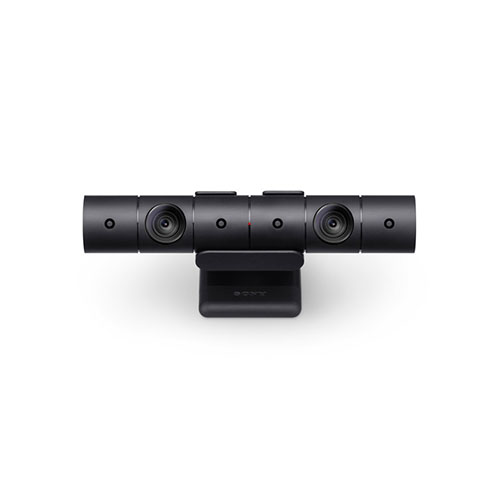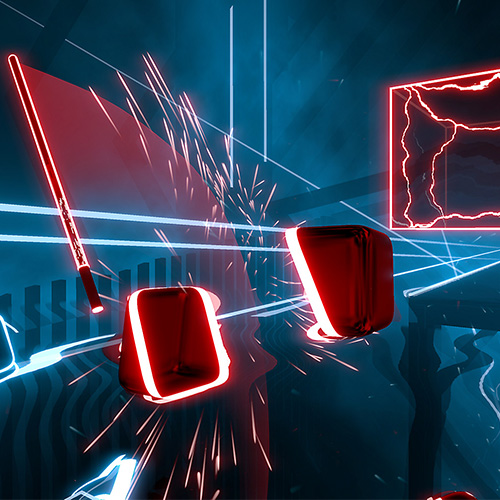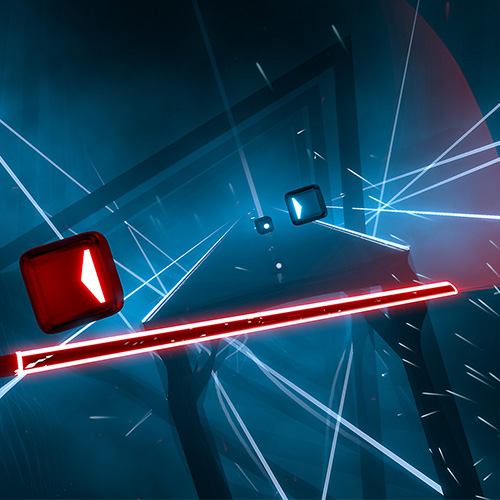 Beat Saber
Beat Saber is a VR rhythm game, where your goal is to slash the beats which fit perfectly into precisely handcrafted music.
Game Overview
Beat Saber is a unique VR rhythm game where your goal is to slash the beats (represented by small cubes) as they are coming at you. Every beat indicates which saber you need to use and also the direction you need to match. All the music is composed to perfectly fit the hand made levels. Our goal is to make players almost dance while cutting the cubes and avoiding obstacles. Each cut is strongly supported by great sound and visual effects to emphasize the rhythm.
Key Features
Unique gameplay with a great feel - Beat Saber combines the satisfying feeling of cutting with emergent perception of rhythm.
Handcrafted levels & music - All the basic levels and music in the game will be handcrafted to emphasise the music rhythm. The results are incomparable to similar games with generated content.
Game accessibility - Anyone can understand basic game principles and play the game in just a few seconds.
Display: OLED  |  Display Size: 5.7 inches  |  Resolution: 1920 x RGB x 1080 (960 x RGB x 1080)  |  Refresh Rate: 120hz, 90hz  |  Field of View: Approx. 100 degrees  |  Microphone: Integrated  |  Sensors: Accelerometer, gyroscope  |  Connection: HDMI, USB  |  VR headset: Approx. 187×185×277 mm (width × height × length, excludes largest projection, headband at the shortest). Approx. 610g (excluding cable)   |  Processor unit: Approx. 143×36×143 mm (width × height × length, excludes largest projection). Approx. 365g  |  Processor Unit Function: 3D audio processing, Social Screen (mirroring mode, separate mode), Cinematic mode  |  PlayStation Camera included.