PlayStation 5 (Digital Edition) - FINAL FANTASY XVI Bundle (Pre-Order)

PlayStation 5 (Digital Edition) - FINAL FANTASY XVI Bundle (Pre-Order)
---
* Free shipping delivery to East Malaysia
* Usually ships within 1-3 business days
Enter the dark fantasy world of Valisthea with the PlayStation®5 Console – FINAL FANTASY XVI Bundle.
*Estimated to arrive in Late-July 2023
Official Release Date: 22nd June 2023. Product arrival in store within 1-3 working days after official release date.
Upon game pre-order cancellation more than 1 weeks before game release, pre-order payment will be refunded in 5 working days. Make sure to include valid contact no & email address during checkout process. Customer who pre-ordered their game will have 90 days period to collect their game after it is made available to purchase in store. After 90 days, game pre-ordered is considered cancelled & pre-order payment forfeited.
Play FINAL FANTASY XVI with PS5 innovations including 4K and HDR visuals*, DualSense™ wireless controller haptic feedback and incredible speed with the PS5's SSD.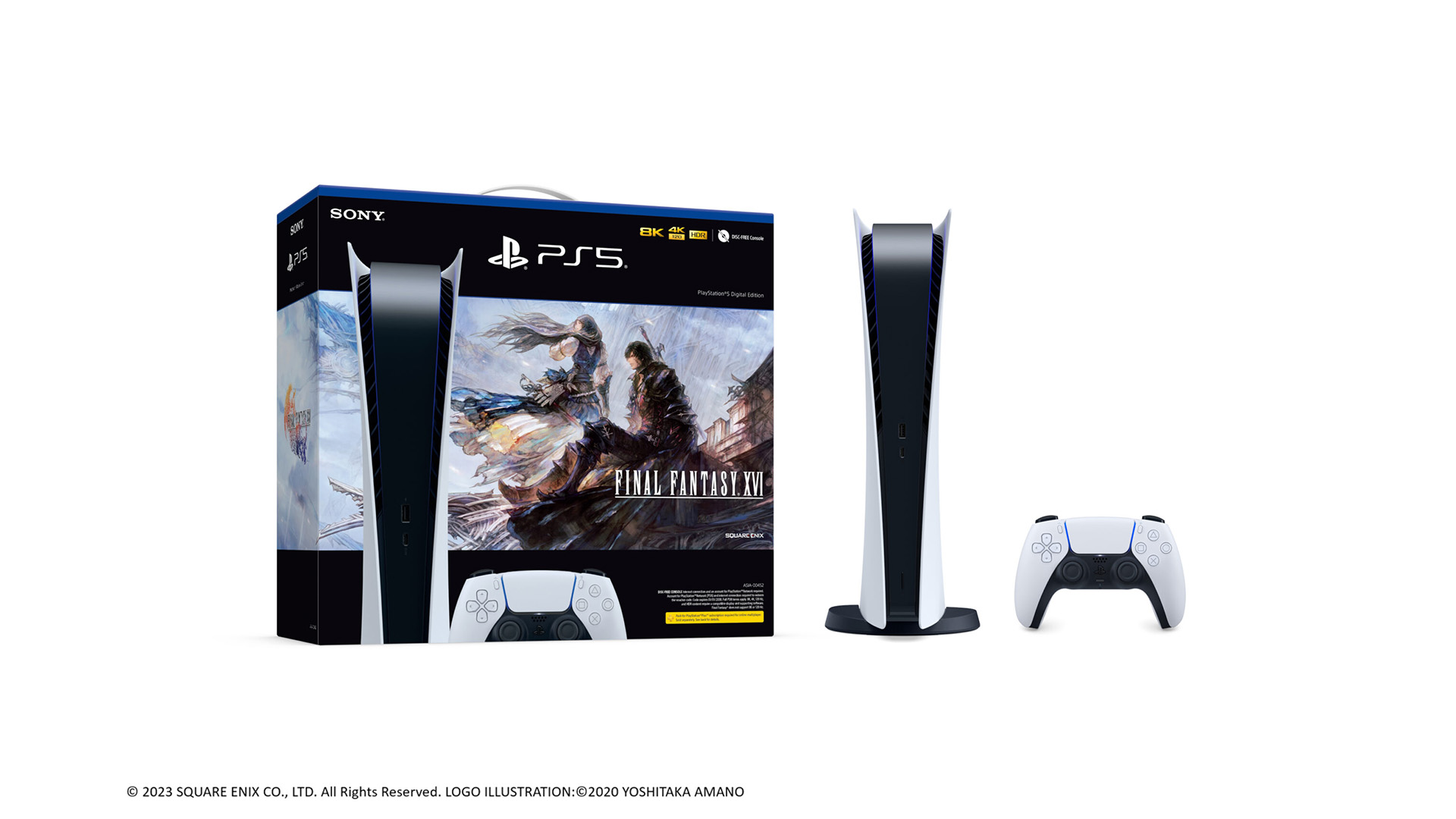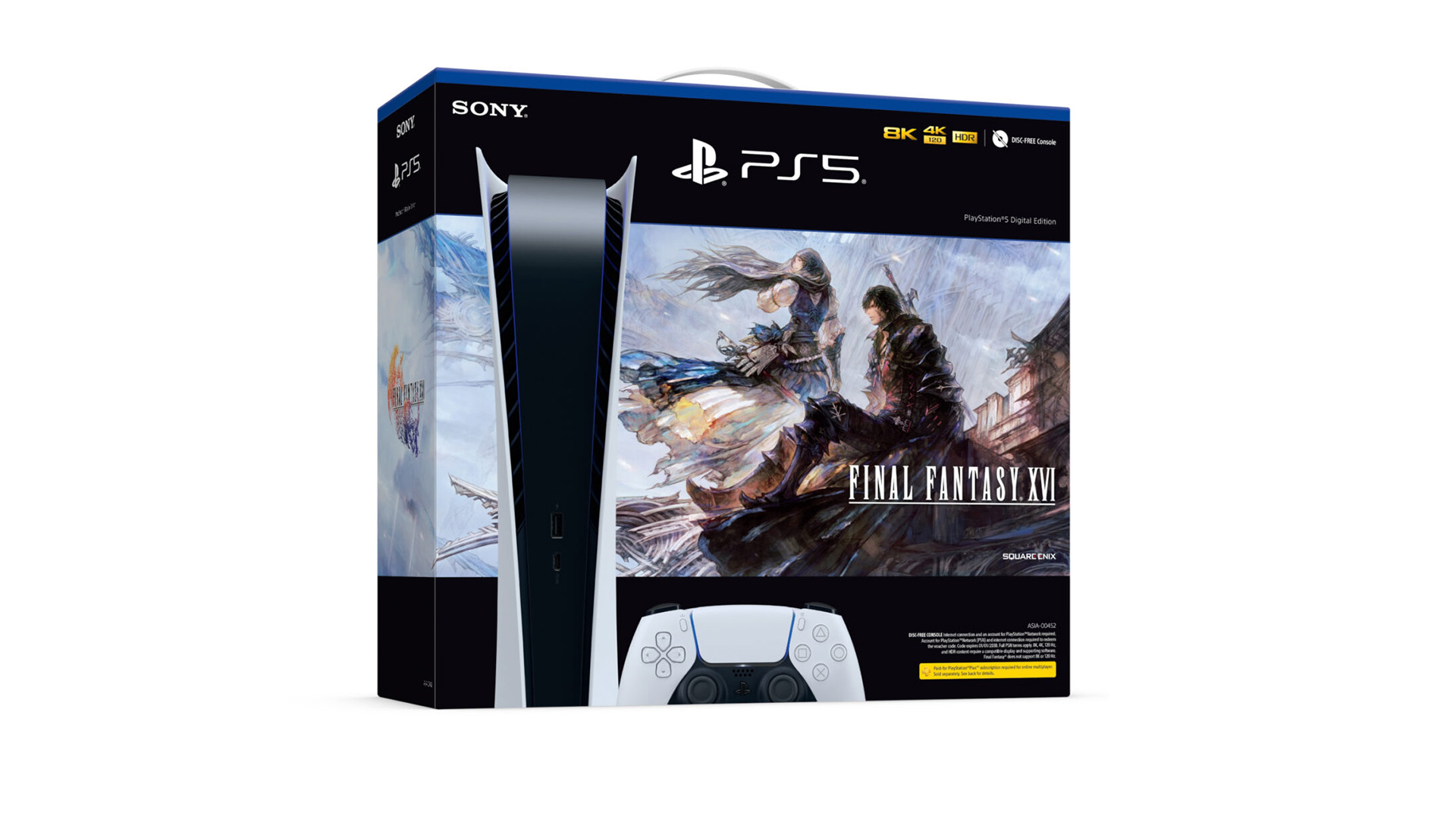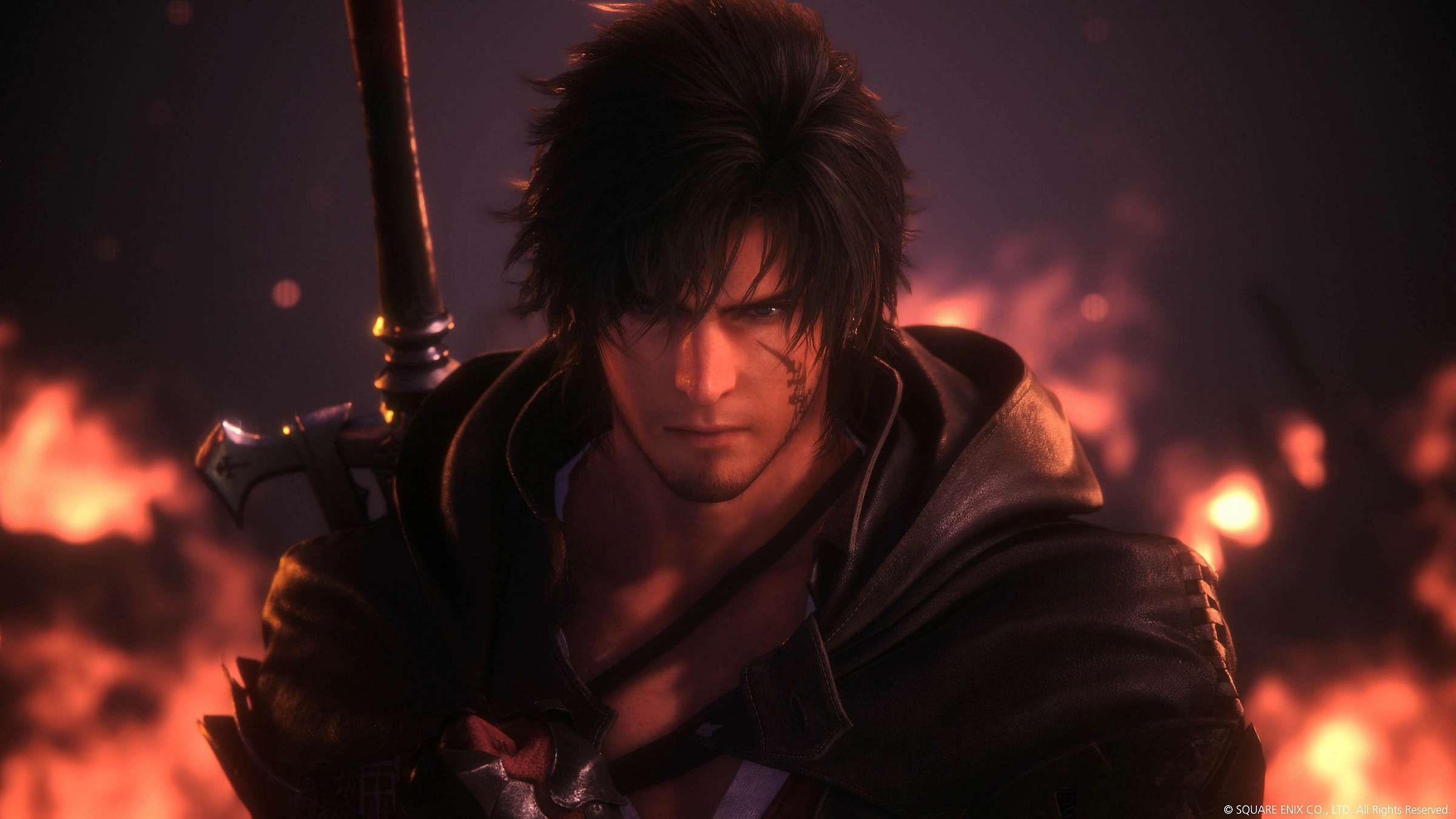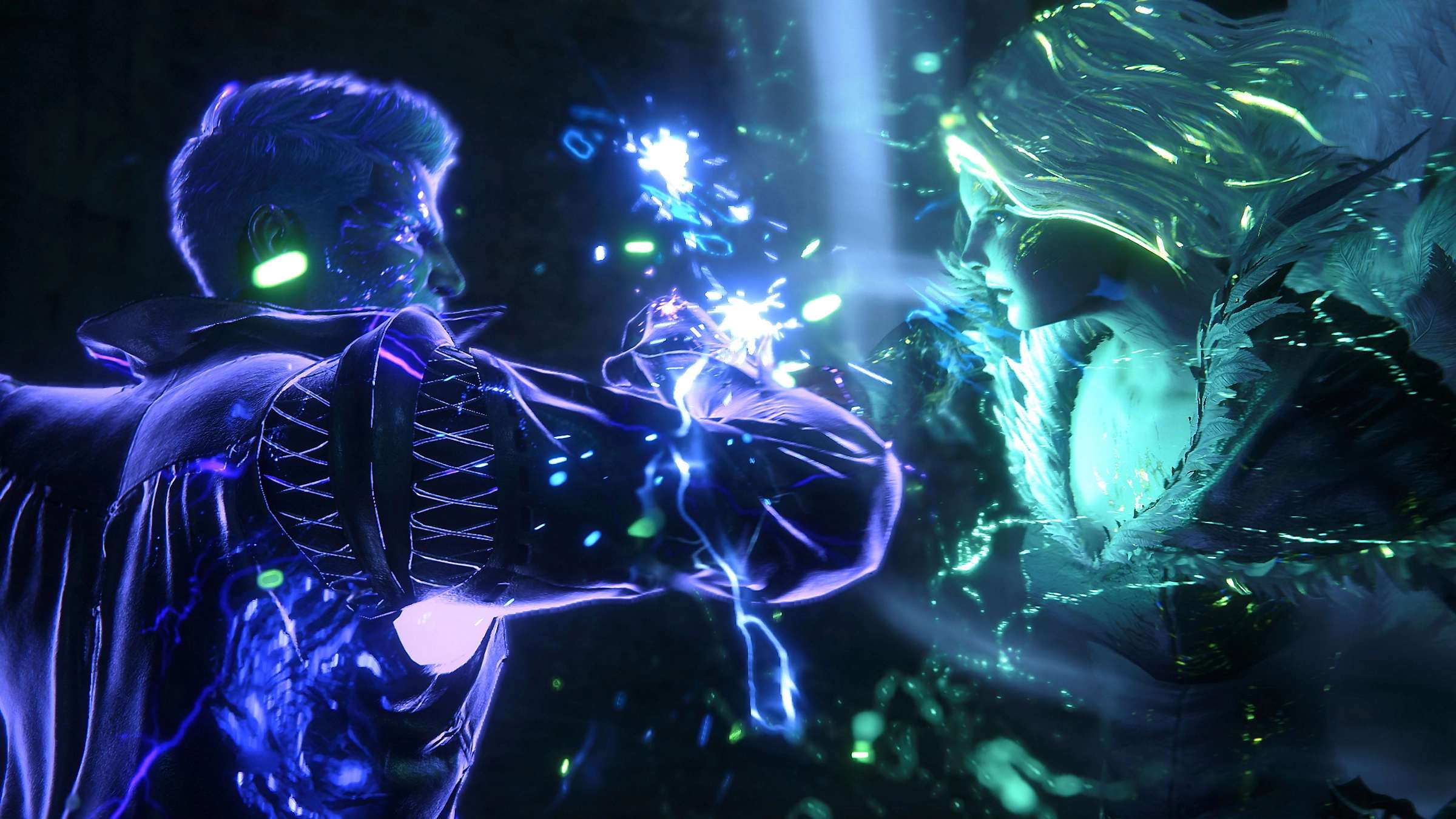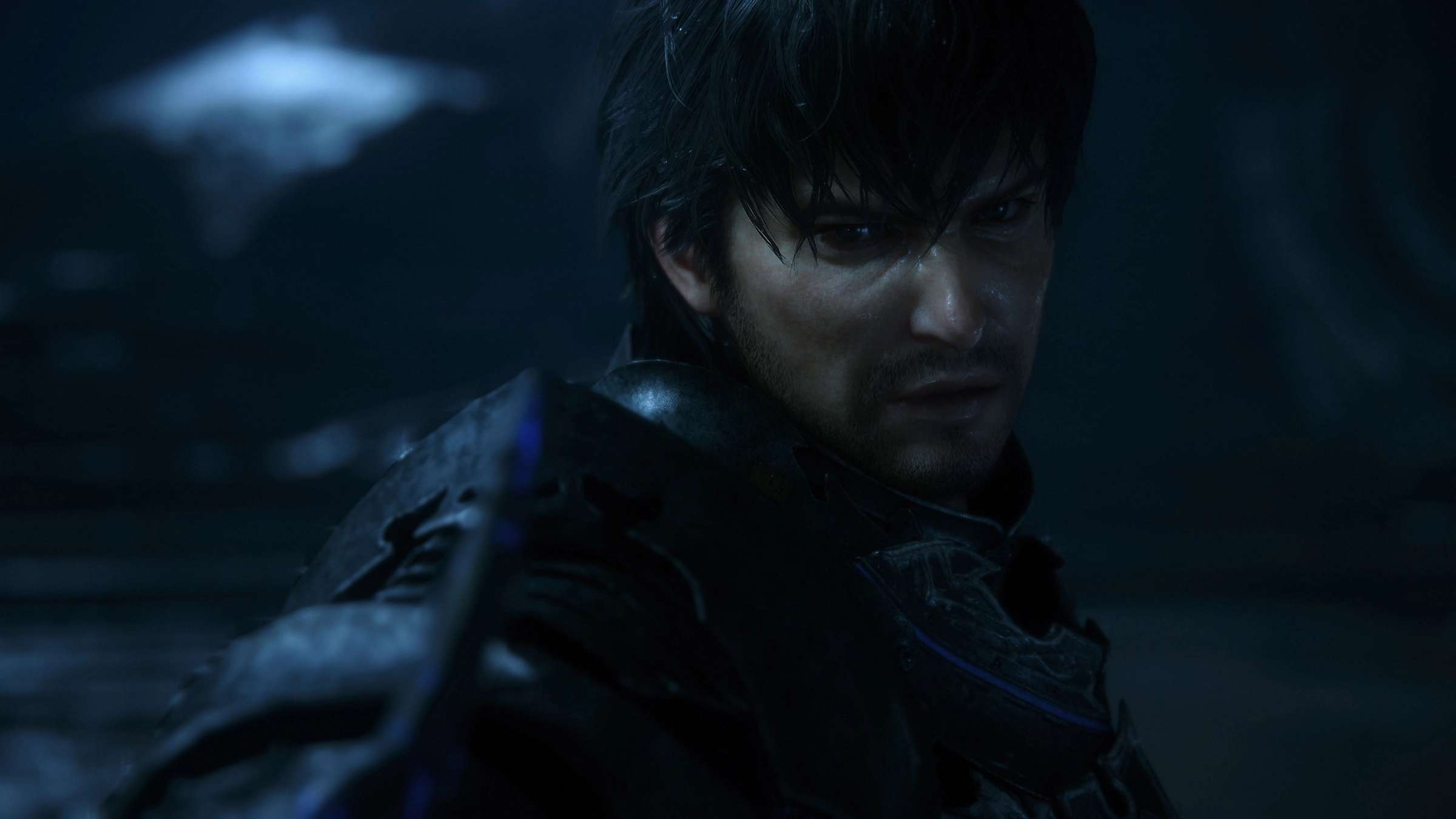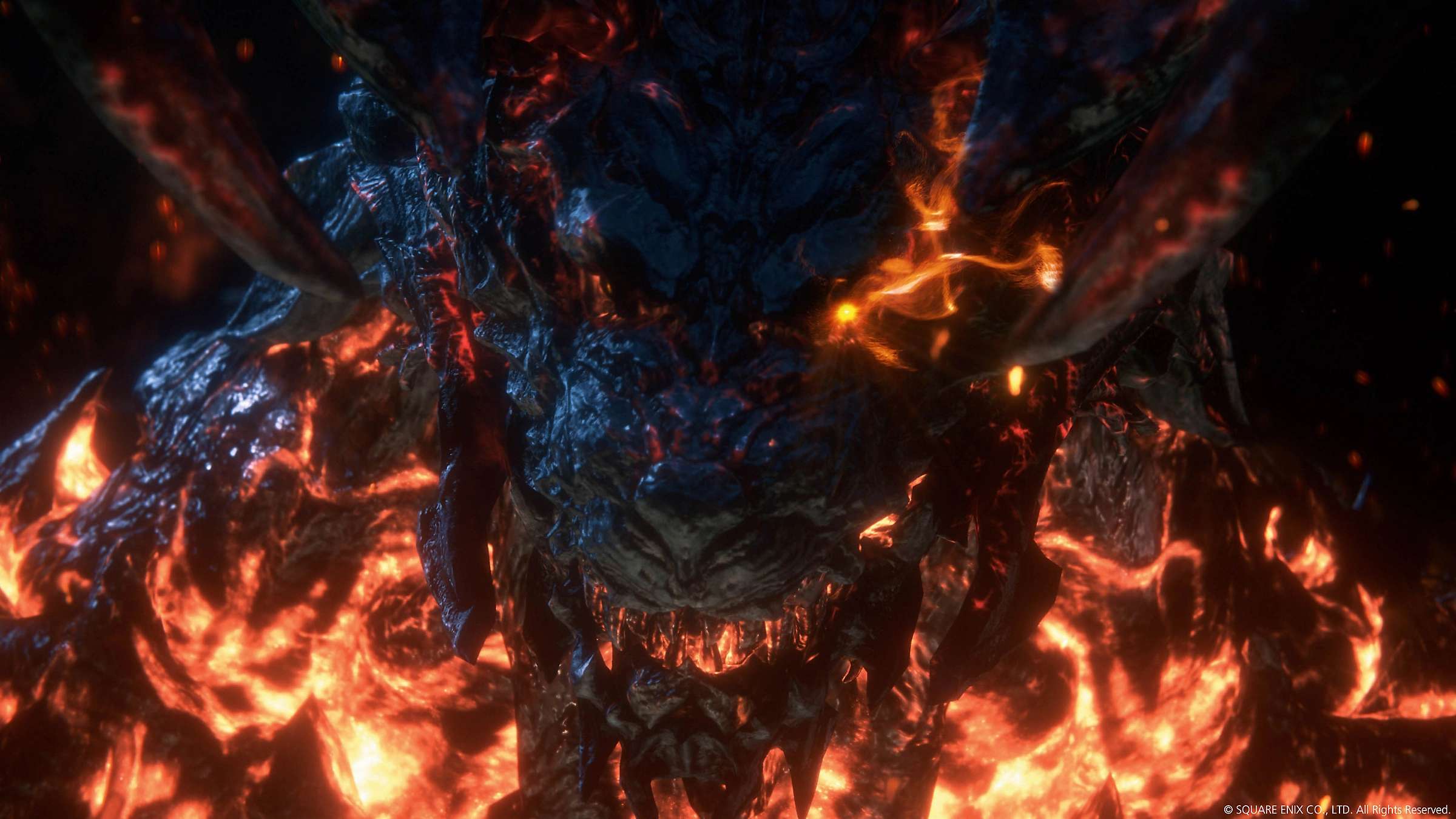 Lightning Speed:

 Harness the power of a custom CPU, GPU, and SSD with Integrated I/O that rewrite the rules of what a PlayStation console can do. 

Ultra-High Speed SSD:

 Maximize your play sessions with near instant load times for installed PS5™ games. 

Integrated I/O: 

The custom integration of the PS5™ console's systems lets creators pull data from the SSD so quickly that they can design games in ways never before possible.

Stunning Games: 

Marvel at incredible graphics and experience new PS5™ features. 

Ray Tracing: 

Immerse yourself in worlds with a new level of realism as rays of light are individually simulated, creating true-to-life shadows and reflections in supported PS5™ games.

4K-TV gaming:

 Play your favorite PS5™ games on your stunning 4K TV.
Up to 120fps with 120Hz Output: Enjoy smooth and fluid high frame rate gameplay at up to 120fps for compatible  games, with support for 120Hz output on 4K displays.

HDR Technology:

 With an HDR TV, supported PS5™ games display an unbelievably vibrant and lifelike range of colors.
8K Output: PS5™ consoles support 8K Output, so you can play games on your 4320p resolution display.

Breathtaking immersion:

 Discover a deeper gaming experience with support for haptic feedback, adaptive triggers and 3D Audio technology.

Tempest 3D AudioTech:

 Immerse yourself in soundscapes where it feels as if the sound comes from every direction. Through your headphones or TV speakers your surroundings truly come alive with Tempest 3D AudioTech in supported games.

Heighten Your Senses:

 The DualSense™ wireless controller for PS5 offers immersive haptic feedback1, dynamic adaptive triggers1 and a built-in microphone, all integrated into an iconic design.

Haptic Feedback:

 Experience haptic feedback via the DualSense wireless controller in select PS5 titles and feel the effects and impact of your in-game actions through dynamic sensory feedback.

Adaptive Triggers:

 Get to grips with immersive adaptive triggers, featuring dynamic resistance levels which simulate the physical impact of in-game activities in select PS5 games.
PlayStation®5 Specifications:
CPU: x86-64-AMD Ryzen™ "Zen 2" 8 Cores / 16 Threads, Variable frequency, up to 3.5 GHz | GPU: AMD Radeon™ RDNA 2-based graphics engine, Ray Tracing Acceleration, Variable frequency, up to 2.23 GHz (10.3 TFLOPS), System Memory GDDR6 16GB, 448GB/s Bandwidth | SSD: 825GB, 5.5GB/s Read Bandwidth (Raw) | Optical Drive: Ultra HD Blu-ray (66G/100G) ~10xCAVBD-ROM (25G/50G) ~8xCAVBD-R/RE (25G/50G) ~8xCAVDVD ~3.2xCLV | PS5 Game Disc: Ultra HD Blu-ray, up to 100GB/disc | Video Out: HDMI™ OUT port, Support of 4K 120Hz TVs, 8K TVs, VRR (specified by HDMI ver.2.1) | Audio: "Tempest" 3D AudioTech | Dimensions: Approx. 390mm x 104mm x 260mm (width x height x depth) (excludes largest projection, excludes Base) | Weight: 4.5kg | Power: 350W | Input/Output: USB Type-A port (Hi-Speed USB)USB Type-A port (Super-Speed USB 10Gbps) x2, USB Type-C® port (Super-Speed USB 10Gbps) | Networking: Ethernet (10BASE-T, 100BASE-TX, 1000BASE-T)IEEE 802.11 a/b/g/n/ac/axBluetooth® 5.1
DualSense™ Wireless Controller Specifications
Dimensions: Approx. 160mm x 66mm x 106mm (excludes largest projection) (width x height x depth) | Weight: Approx. 280g | Buttons: PS button, Create button, Options button, Directional buttons (Up/Down/Left/Right), Action buttons (Triangle, Circle, Cross, Square),R1/L1 button, R2/L2 button (with Trigger Effect)Left stick / L3 button, Right stick / R3 button, Touch Pad button, MUTE button | Touch Pad: 2 Point Touch Pad, Capacitive Type, Click Mechanism, Motion Sensor Six-axis motion sensing system (three-axis gyroscope + three-axis accelerometer) | Audio: Built-in Microphone Array, Built-in Mono Speaker, Stereo Headset JackOutput : 48kHz/16bit, Input : 24kHz/16bit | Feedback: Trigger Effect (on R2/L2 button), Vibration (haptic feedback by dual actuators), Indicators (Light bar / Player indicator / MUTE status) | Ports: USB Type-C® port (Hi-Speed USB), Stereo Headset Jack, Charging Terminals | Communication: Wireless: Bluetooth® Ver5.1, Wired: USB connection (HID, Audio) | Battery Type: Built-in rechargeable lithium-ion battery | Voltage: DC 3.65V | Capacity: 1,560mAh