One Piece Card Game - Family Deck Set (TCG)

One Piece Card Game - Family Deck Set (TCG)
---
* Free shipping delivery to East Malaysia
* Usually ships within 1-3 business days
Start ONE PIECE CARD GAME immediately with your family and friends!
An assembled set of 3 kinds of Starter Deck "Straw Hat Crew", "Worst Generation", and "ONE PIECE FILM edition" for your family and friends comes newly!
With 3 kinds of STARTER DECK included, it's possible to start game immediately!
Including all items that is required to start playing right away!
*There will be no cards with any new effects contained in this product.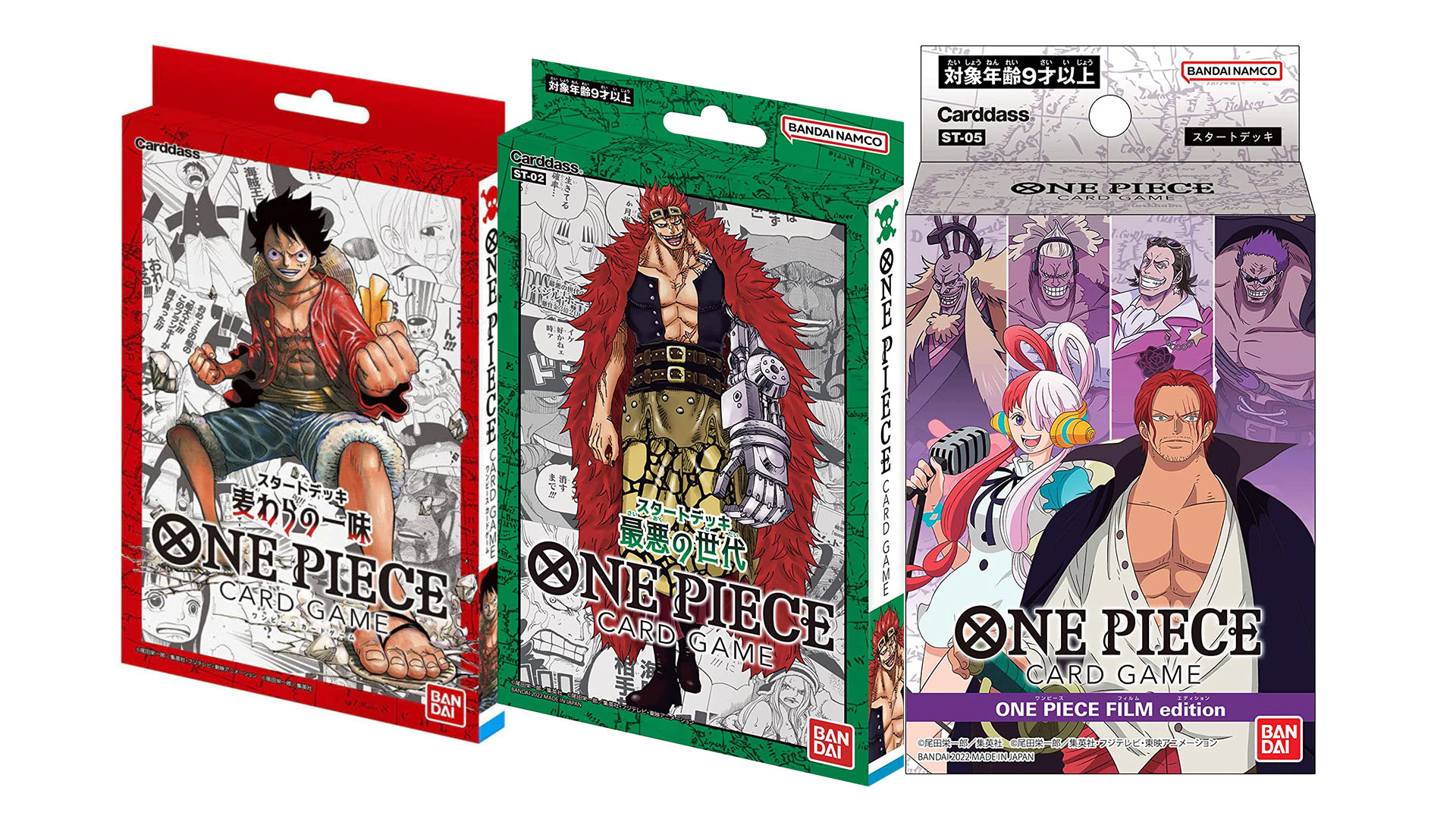 Contents:
STARTER DECK -Straw Hat Crew- [ST-01] (51 cards) x 1
STARTER DECK -Worst Generation- [ST-02] (51 cards) x 1
STARTER DECK -ONE PIECE FILM edition- [ST-05] (51 cards) x 1
DON!! Cards x 30
Playsheet for 2 players x 1
Game Start Manual x 1
Official Rule Manual x 1
Rarity:
Leader Card x 3
Super Rare x 6
Common x 42