Nintendo Switch Console Monster Hunter Rise Edition

Nintendo Switch Console Monster Hunter Rise Edition
---
* Free shipping delivery to East Malaysia
* Usually ships within 1-3 business days
Nintendo Switch Console Monster Hunter Rise Edition (Australia Set)
This is a Import unit.
*Nintendo Australia account is required to download Monster Hunter Rise full game + DLC contents included in the bundle
Providing single-player and multiplayer thrills at home, the Nintendo Switch system also enables gamers to play the same title wherever, whenever and with whomever they choose. The mobility of a handheld is now added to the power of a home gaming system to enable unprecedented new video game play styles.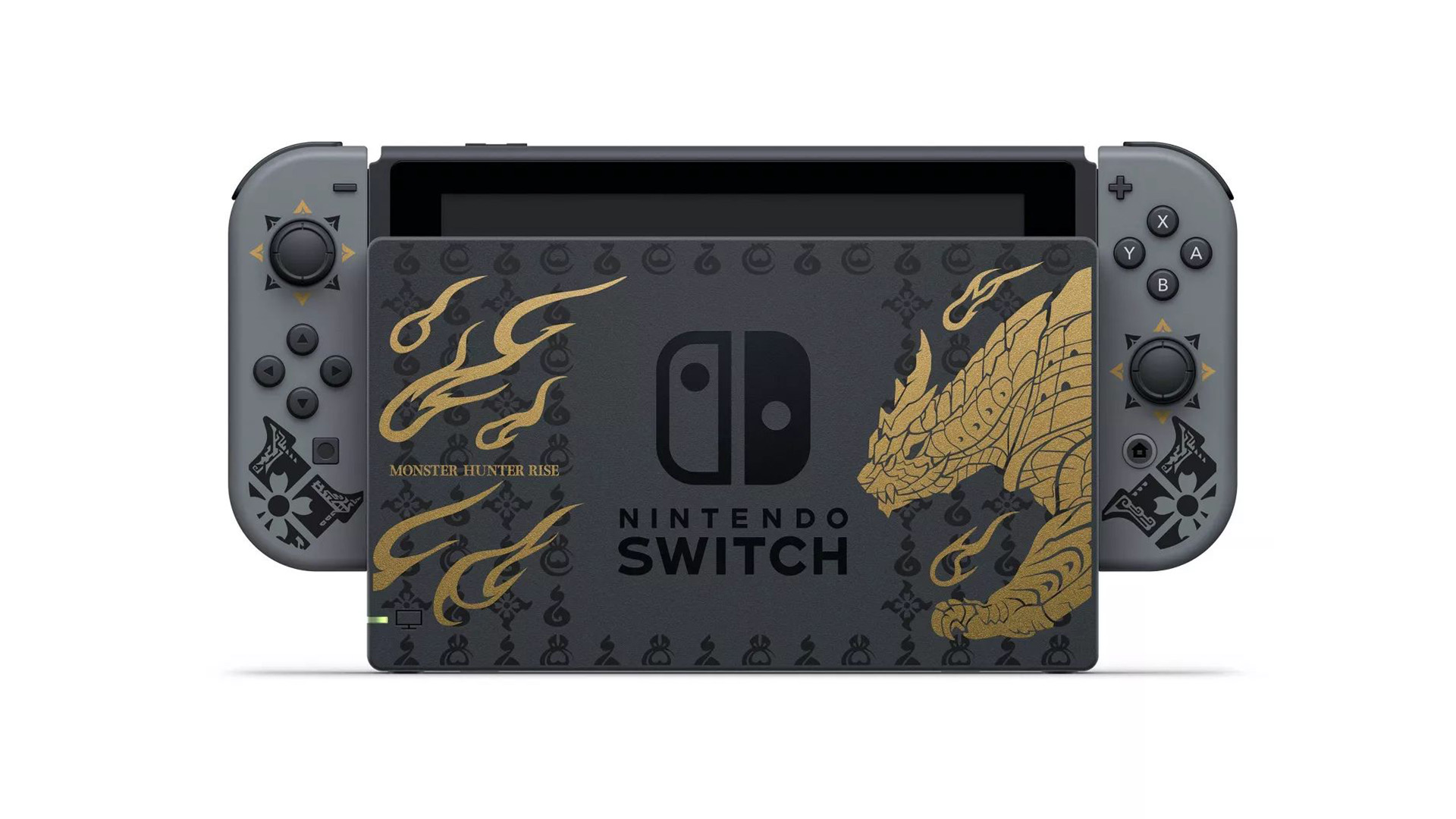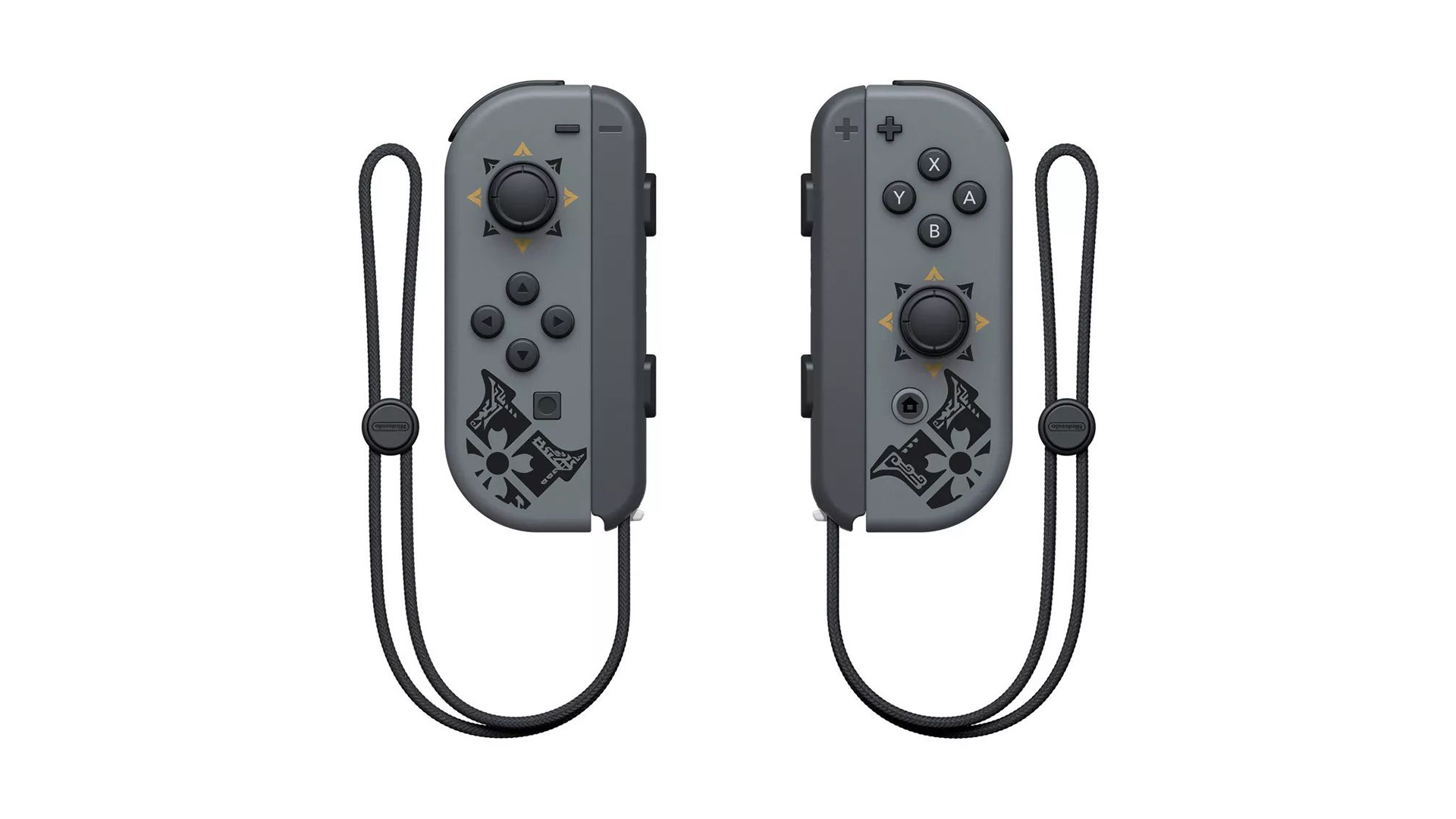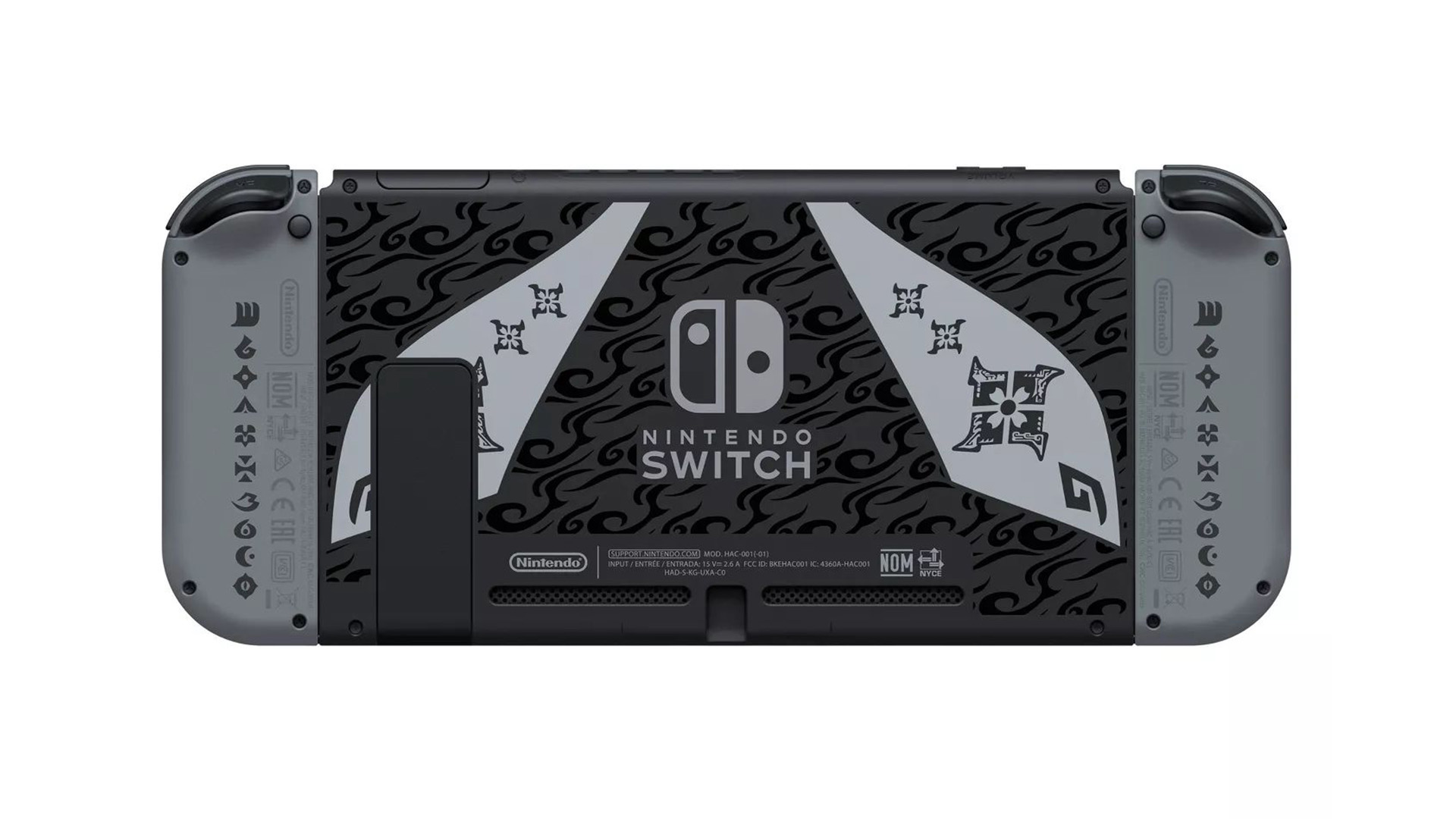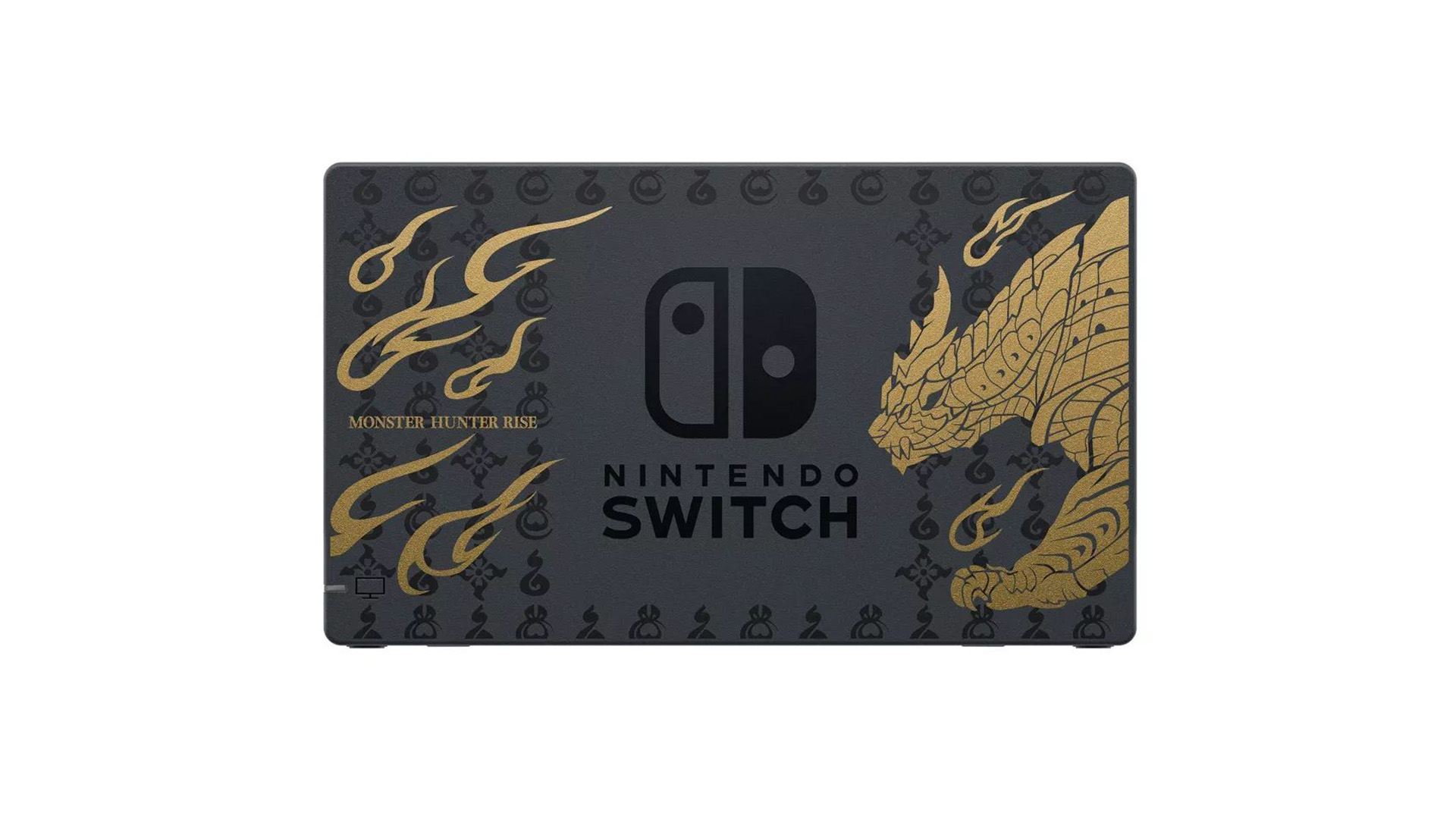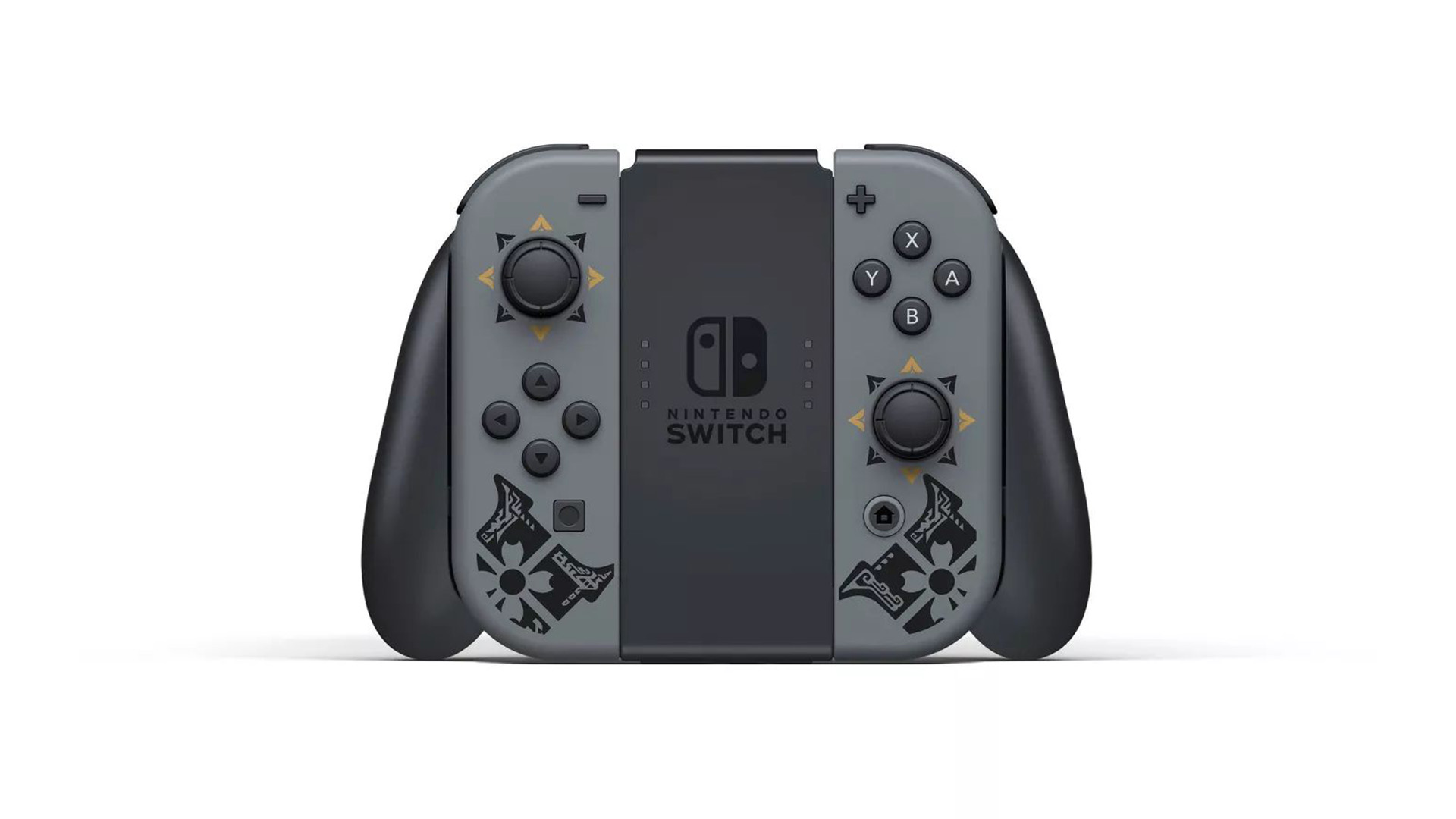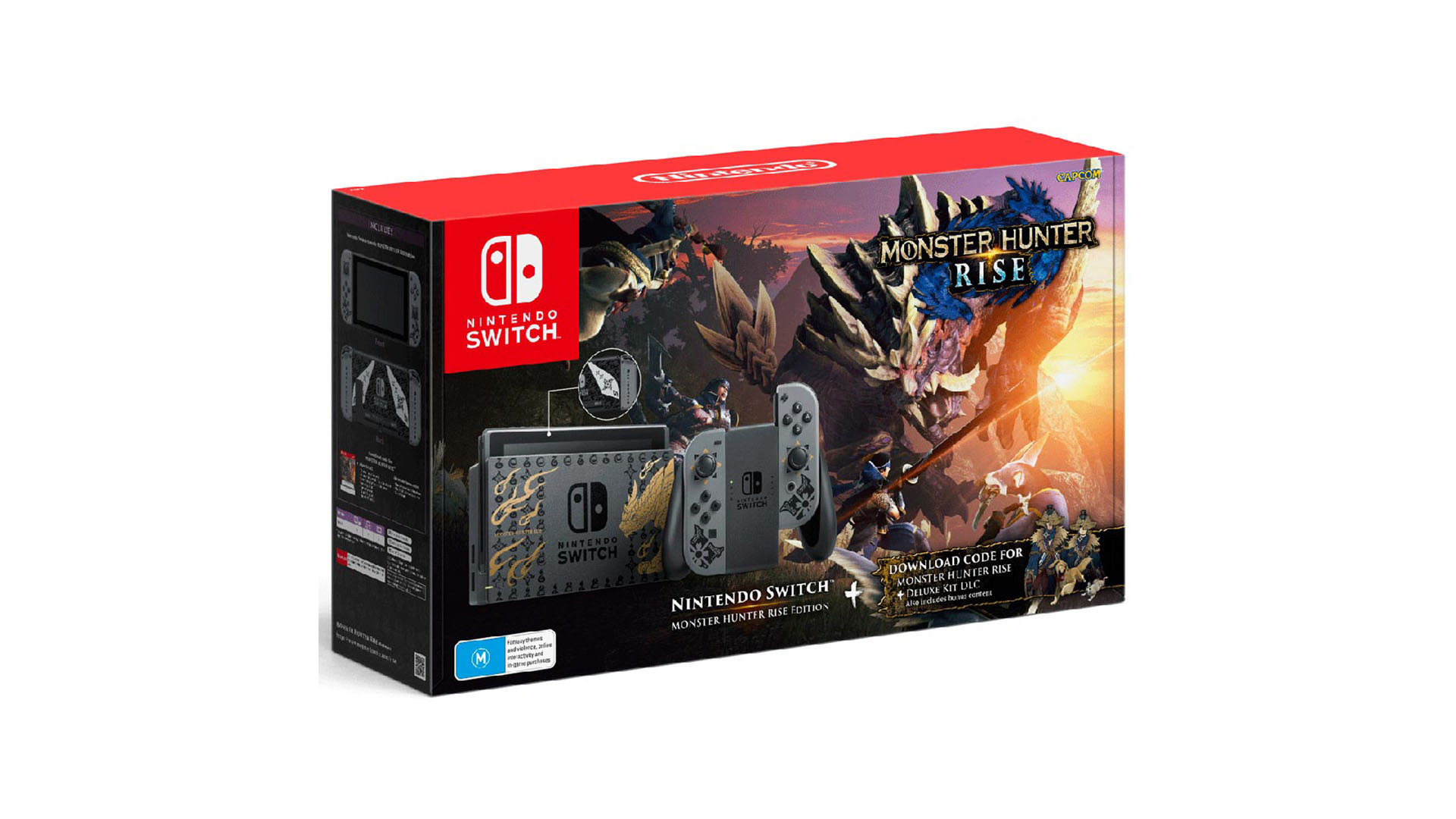 At home, Nintendo Switch rests in the Nintendo Switch dock that connects the console to the TV and lets you play with family and friends in the comfort of your living room. By simply lifting the Nintendo Switch console from the dock, it will instantly transition to handheld mode, and the same great gaming experience that was being enjoyed at home now travels with you. The portability of Nintendo Switch is enhanced by its bright high-definition display. It brings the full home gaming system experience with you to the park, on a train, in a car, or to a friend's apartment.
Gaming springs into action by removing detachable Joy-Con controllers from either side of the Nintendo Switch console. One player can use a Joy-Con controller in each hand; two players can each take one; or multiple Joy-Con controllers can be employed by numerous people for a variety of gameplay options. They can easily click back into place or be slipped into a Joy-Con grip accessory, mirroring a more traditional controller. Or, if preferred, the gamer can select an optional Nintendo Switch Pro Controller to use instead of the Joy-Con controllers. Furthermore, it is possible for numerous people to bring their Nintendo Switch consoles together to enjoy local multiplayer face-to-face competition.
Features:
Features art inspired by the flagship monster, Magnamalo, from the action-RPG title Monster Hunter Rise.
The eye catching metallic artwork features game inspired iconography on the Nintendo Switch console, Joy-Con™ controllers, and the Nintendo Switch Dock.
As a bonus, this Nintendo Switch bundle includes a digital code for Monster Hunter Rise + Deluxe Kit DLC that includes the game and additional in-game content.
Nintendo Switch Monster Hunter Rise Edition Includes:
Nintendo Switch Console* (HAC-001)

Joy-Con (L) (HAC-015)

Joy-Con (R) (HAC-016)

Joy-Con Straps (HAC-014)

High Speed HDMI Cable (WUP-008)

Nintendo Switch Dock (HAC-007)

Joy-Con Grip (HAC-011)

Nintendo Switch AC Adapter (HAC-002(AUS))

MONSTER HUNTER RISE + Deluxe Kit DLC & Bonus content - download code