Naruto to Boruto: Shinobi Striker Uzumaki Edition - (R3)(Eng)(PS4) (SALE)
Naruto to Boruto: Shinobi Striker Uzumaki Edition - (R3)(Eng)(PS4) (SALE)
---
Condition: New
Region: 3
Language: Voice: English/Japanese | Subtitle: English
System: PlayStation 4

---
* Free shipping delivery to East Malaysia
* Usually ships within 1-3 business days
Online Ninja Battles Start Now!
ONLINE CONNECTION REQUIRED.
The Naruto franchise is back with a brand new experience in NARUTO TO BORUTO: SHINOBI STRIKER! This new game lets gamers battle as a team of 4 to compete against other teams online! Graphically, SHINOBI STRIKER is also built from the ground up in a completely new graphic style. Lead your team and fight online to see who the best ninjas are!
NARUTO TO BORUTO : SHINOBI STRIKER is a multiplayer online game set in the universe of Naruto. Players will have the pleasure of fighting with their favourite characters and discovering a new gameplay style set in thrilling 3D environments with a completely new graphic style! Cooperate with your friends to become the greatest Shinobi!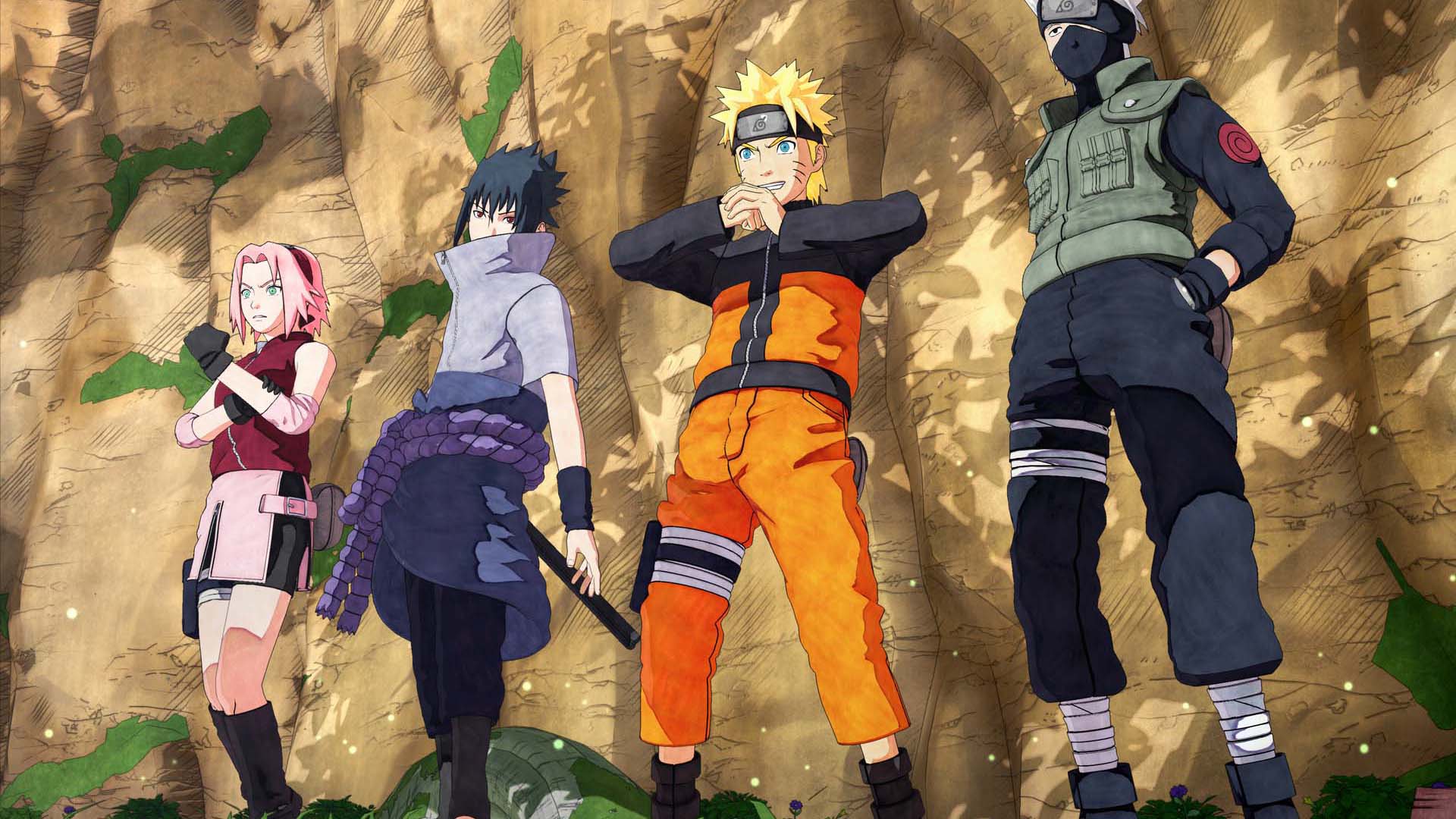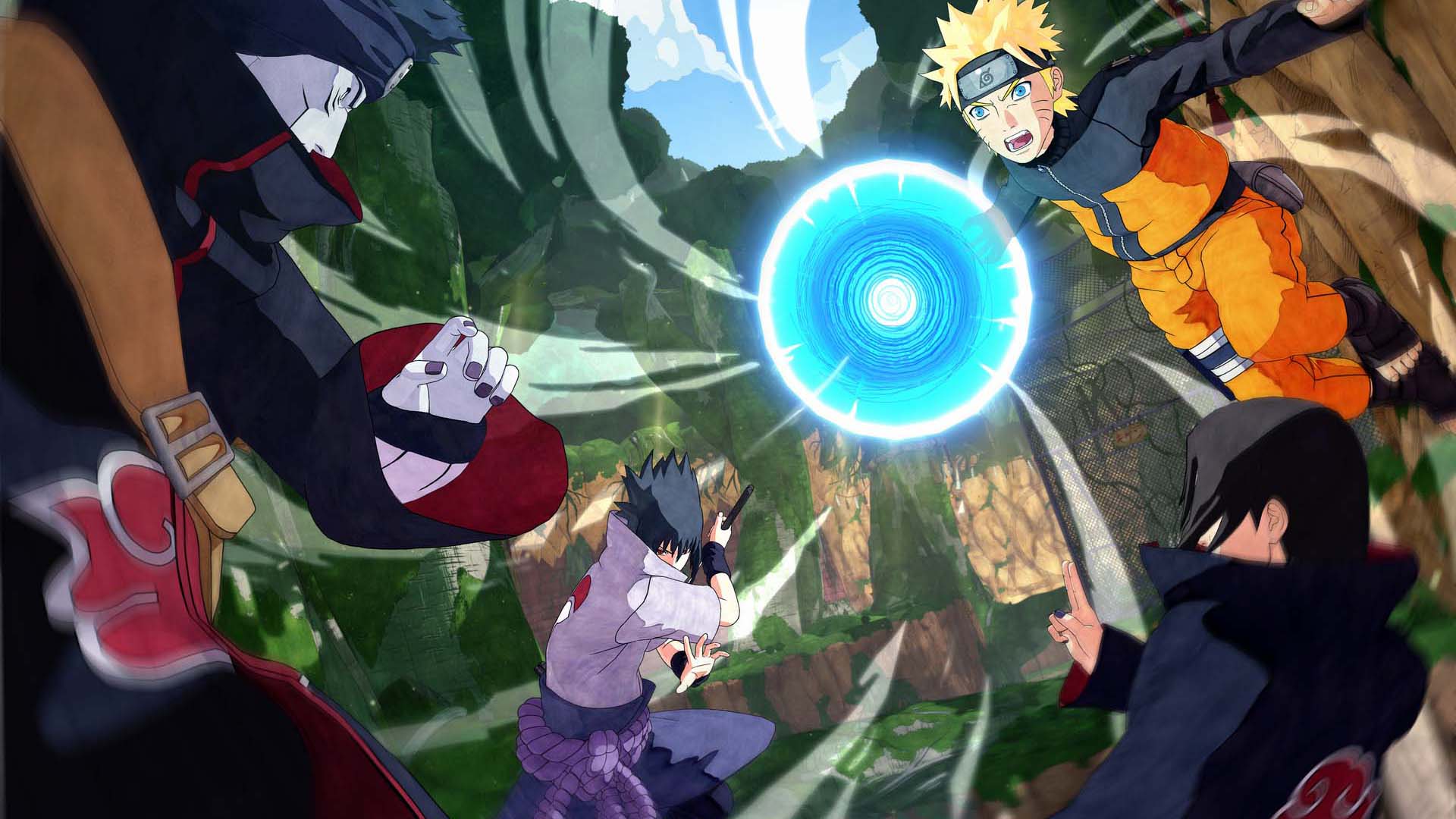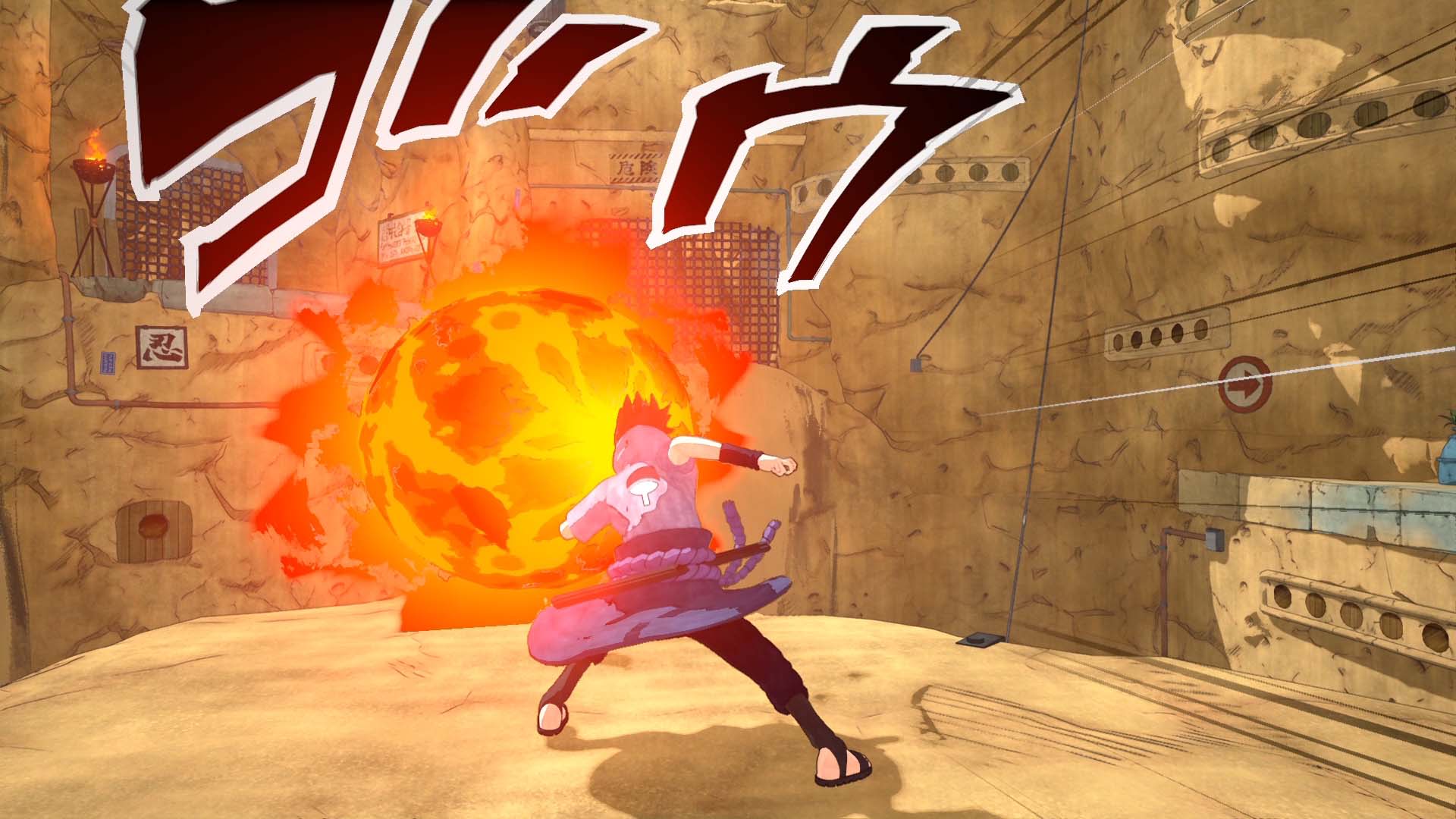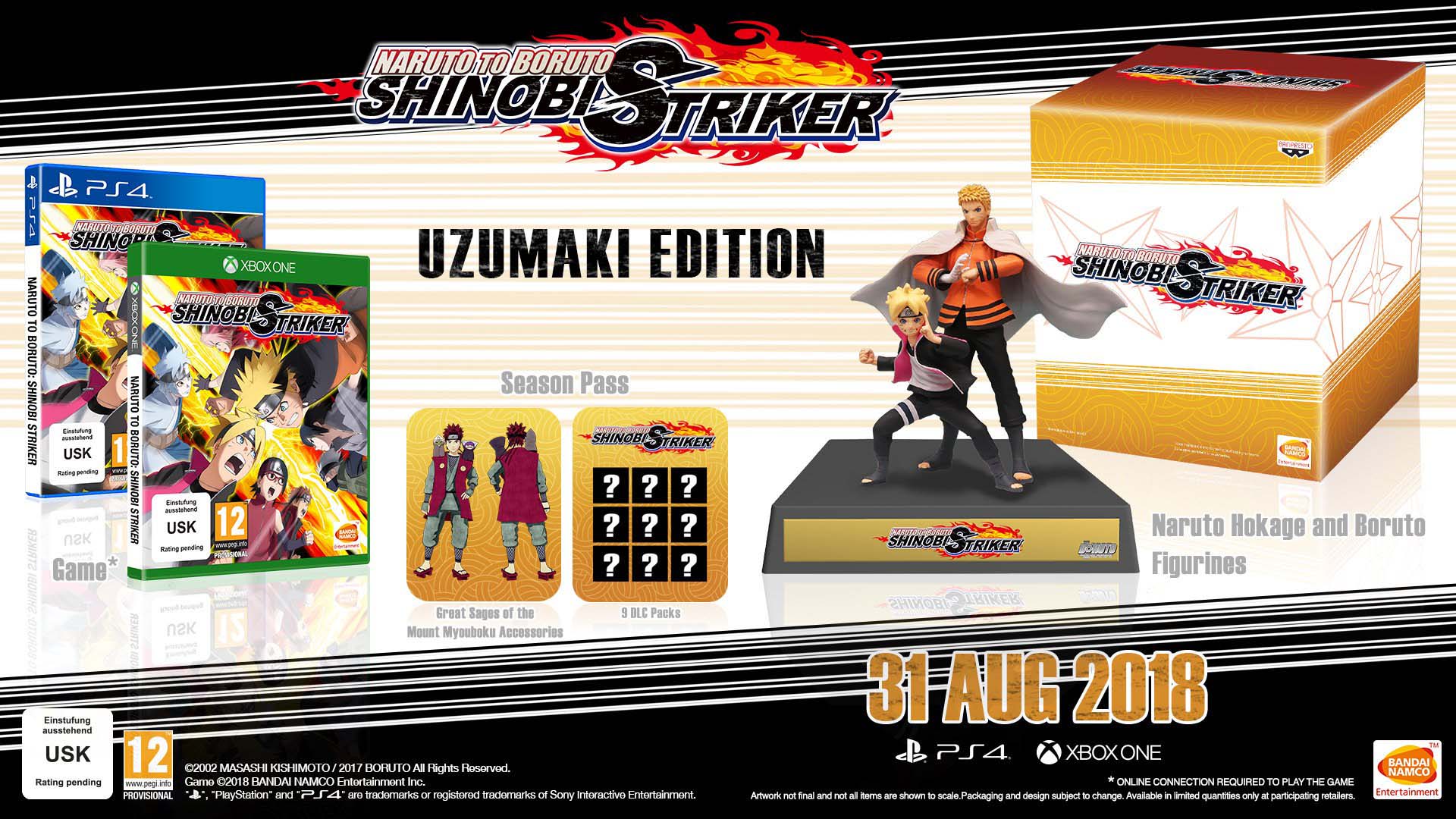 4 vs. 4 Team-Based Gameplay
4 vs. 4 team based gameplay with 8 ninjas fighting simultaneously; play co-op with your friends to become the best ninjas online.
New Graphic Style
Enjoy a new graphic style with more vivid colors for characters, maps and ninjutsu.
Dynamic 3rd Person Perspective
Dynamic 3rd person ninja gameplay lets players take advantage of an arena environment with vertical running and jumping.
Choose Your Team
Features favorite Naruto characters and teams from the series including Naruto, Sasuke, and Team 7.
Content
Collector's Box
Game*
Season Pass
Great Sages of the Mount Myouboku Accessories
Naruto Hokage and Boruto Figurines
9 DLC Packs (While supplies last.)
Specifications
1 Player  |  2-8 Network Players  |  Required HDD Space: 9.6GB or more  |  HD Video Output: 720p, 1080i, 1080p  |  DUALSHOCK 4 Vibration Function  |  Language: Voice: Japanese/English Subtitle: English  |  Playstation Plus is required to access online multiplayer feature.  |  This software is only compatible with Playstation 4 system  |  Region 3