Marvel's Spider-Man: Miles Morales - (R3)(Eng/Chn)(PS5)(Pre-Order)

Marvel's Spider-Man: Miles Morales - (R3)(Eng/Chn)(PS5)(Pre-Order)
---
* Free shipping delivery to East Malaysia
* Usually ships within 1-3 business days
Official Release Date: 11th December 2020. Product arrival in store within 1-3 working days after official release date
The RM50 stated in the price refers to deposit. Final price is to be confirmed. Upon game pre-order cancellation more than 1 weeks before game release, deposit will be refunded in 7 working days. Deposit is non-refundable if pre-order cancellation is less than 1 week before game release. Pre-ordered games cannot be changed less than 1 week before the game release. Upon game arrival, our customer service personnel will contact you for the remaining balance of the price. Make sure to include valid contact no & email address during checkout process. Customer who pre-ordered their game will have 30 days period to collect their game after it is made available to purchase in store. After 30 days, game pre-ordered is considered cancelled & deposit forfeited..
Experience the rise of Miles Morales as the new hero masters incredible, explosive new powers to become his own Spider-Man.
In the latest adventure in the Marvel's Spider-Man universe, teenager Miles Morales is adjusting to his new home while following in the footsteps of his mentor, Peter Parker, as a new Spider-Man.
But when a fierce power struggle threatens to destroy his new home, the aspiring hero realizes that with great power, there must also come great responsibility. To save all of Marvel's New York, Miles must take up the mantle of Spider-Man and own it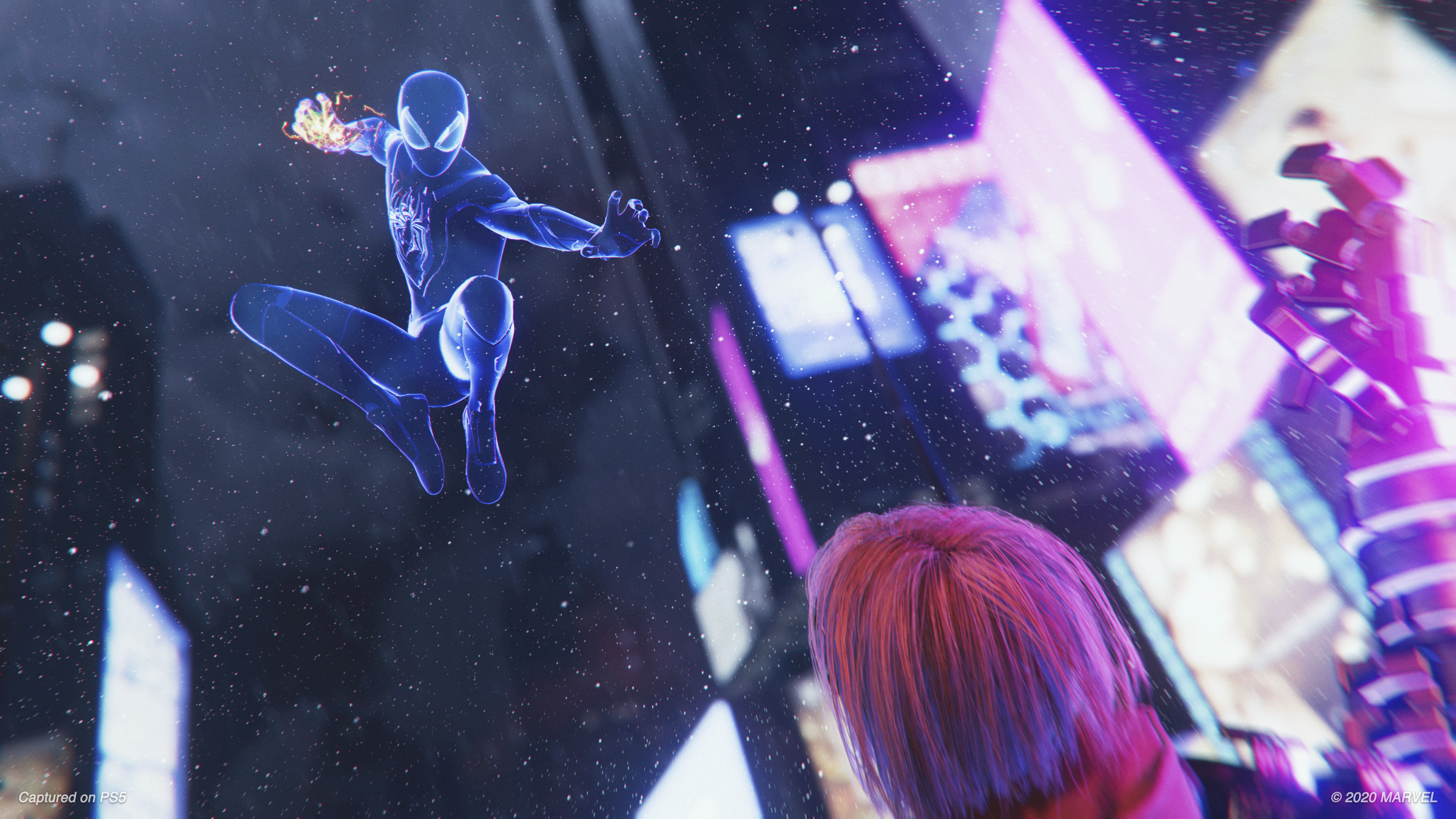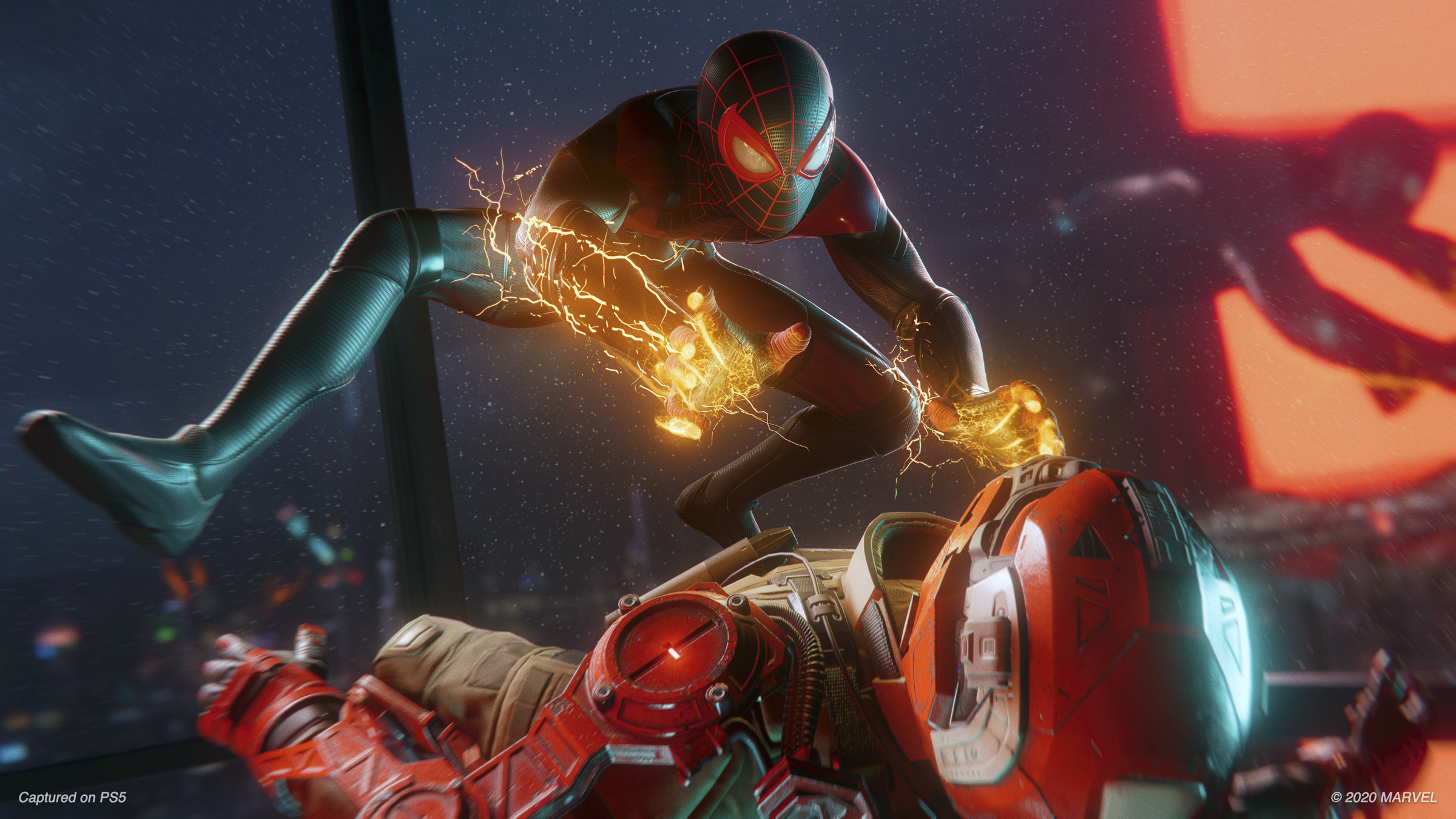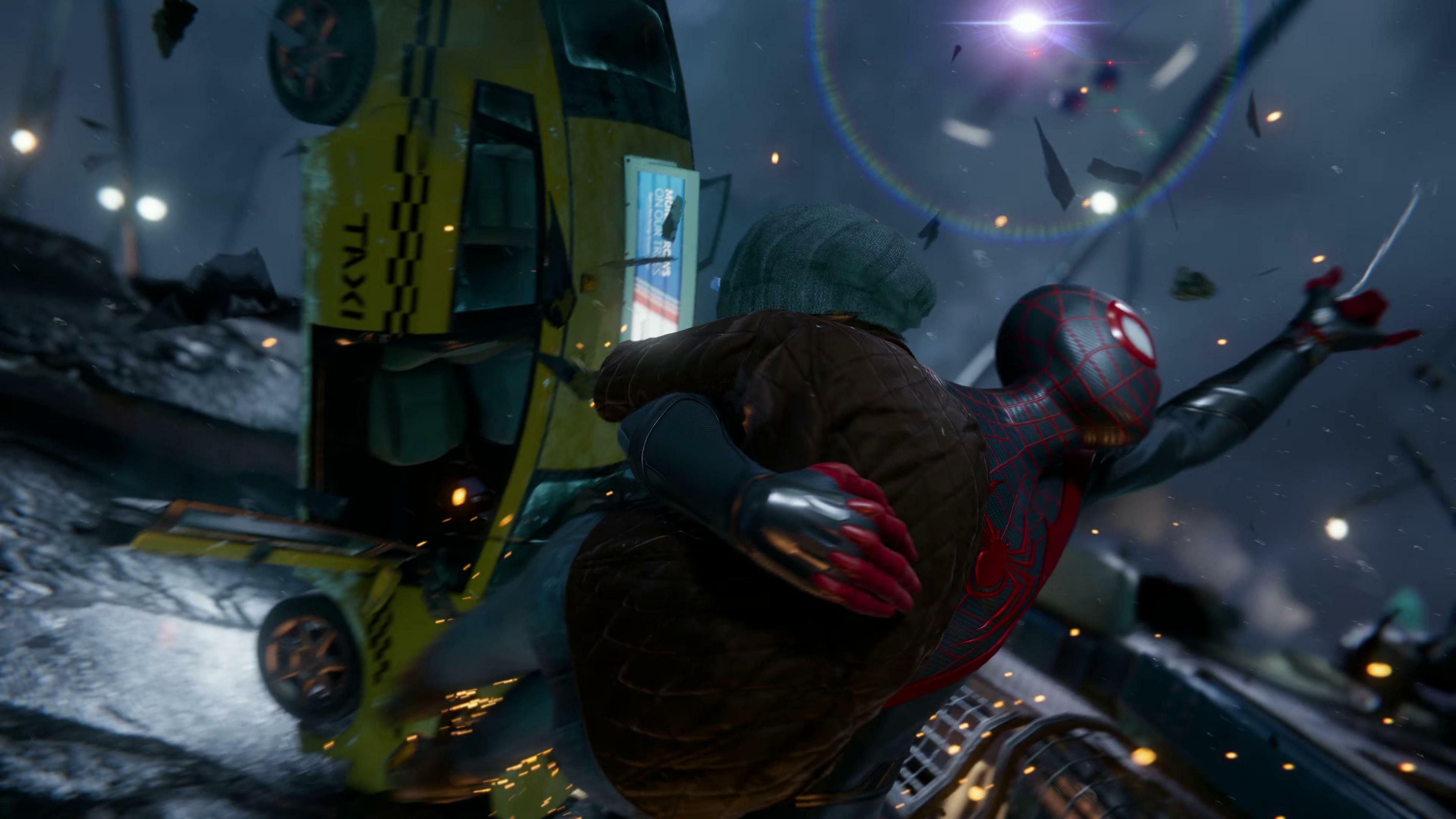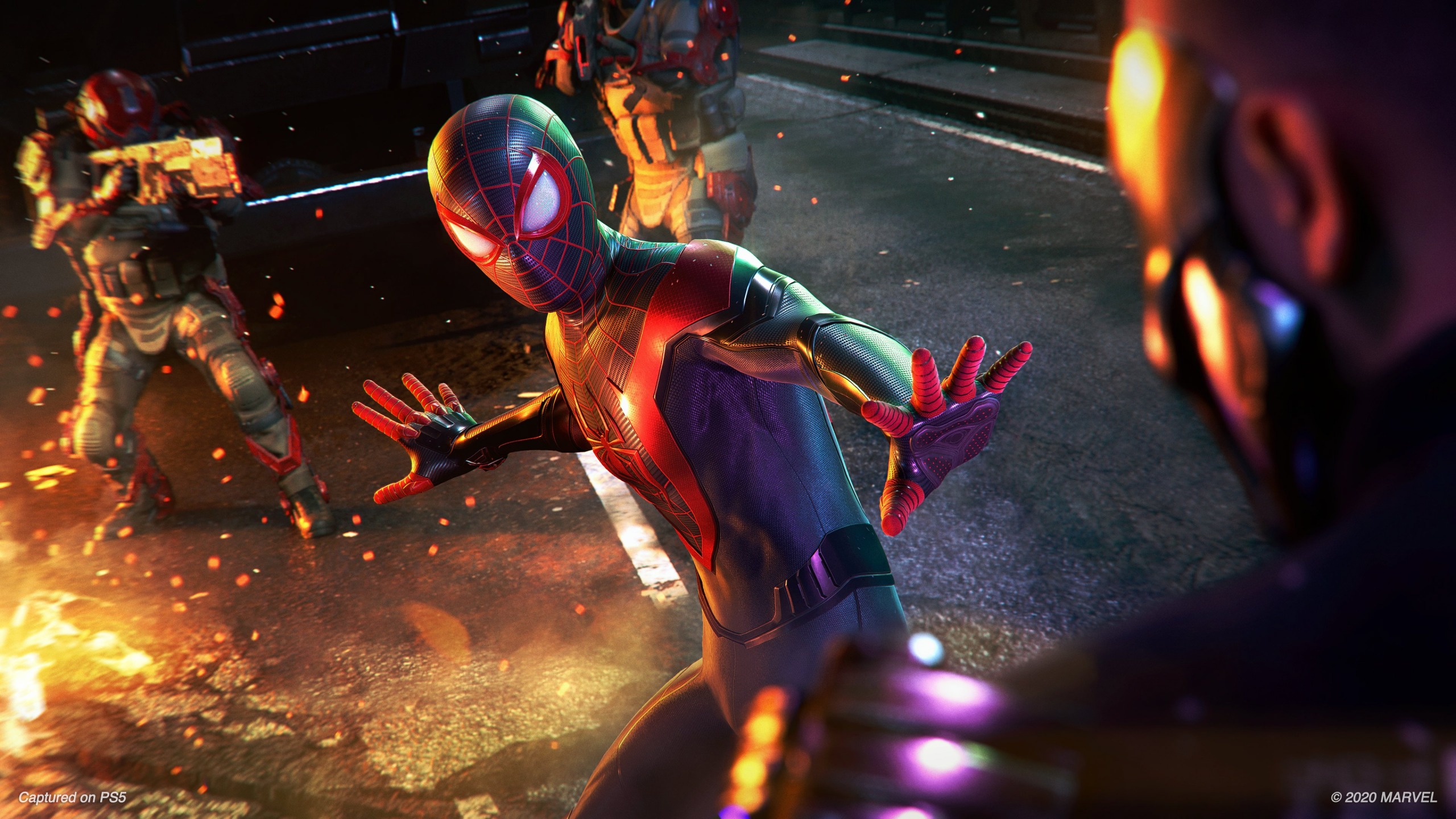 The rise of Miles Morales
Miles Morales discovers explosive powers that set him apart from his mentor, Peter Parker. Master his unique, bio-electric venom blast attacks and covert camouflage power alongside spectacular web-slinging acrobatics, gadgets and skills.
A war for power
A war for control of Marvel's New York has broken out between a devious energy corporation and a high-tech criminal army. With his new home at the heart of the battle, Miles must learn the cost of becoming a hero and decide what he must sacrifice for the greater good.
A vibrant new home
Traverse the snowy streets of his new, vibrant and bustling neighborhood as Miles searches for a sense of belonging. When the lines blur between his personal and crime-fighting lives, he discovers who he can trust, and what it feels like to truly be home.