La-Mulana 1 & 2: Hidden Treasures Edition - (US)(Eng)(Switch)(Pre-Order)

La-Mulana 1 & 2: Hidden Treasures Edition - (US)(Eng)(Switch)(Pre-Order)
---
* Free shipping delivery to East Malaysia
* Usually ships within 1-3 business days
A Great Headline
Official Release Date: 17th March 2020. Product arrival in store within 1-3 working days after official release date.
The RM50 stated in the price refers to deposit. Final price is to be confirmed. Upon game pre-order cancellation more than 1 weeks before game release, deposit will be refunded in 7 working days. Deposit is non-refundable if pre-order cancellation is less than 1 week before game release. Pre-ordered games cannot be changed less than 1 week before the game release. Upon game arrival, our customer service personnel will contact you for the remaining balance of the price. Make sure to include valid contact no & email address during checkout process. Customer who pre-ordered their game will have 30 days period to collect their game after it is made available to purchase in store. After 30 days, game pre-ordered is considered cancelled & deposit forfeited.
LA-MULANA 1
Your destiny awaits in La-Mulana! Take control of archaeologist Lemeza Kosugi and navigate through puzzles, traps, and deadly Guardians in order to claim the Secret Treasure of Life. You'll need sharp wits, quick reflexes, and most importantly, all the courage you can muster. Will you succeed in unraveling the secrets of La-Mulana, or will you fall victim to the dangers that surround you?
LA-MULANA 2
Renowned archaeologist Lemeza Kosugi has gone missing, and only his daughter Lumisa can find him! Enter Eg-Lana, an upside-down version of the legendary ruins of La-Mulana. Think fast, act fast, and whip hard in order to overcome dangerous traps and elaborate puzzles in your quest to uncover unfathomable secrets. What will you find at the end of your journey: triumph or defeat?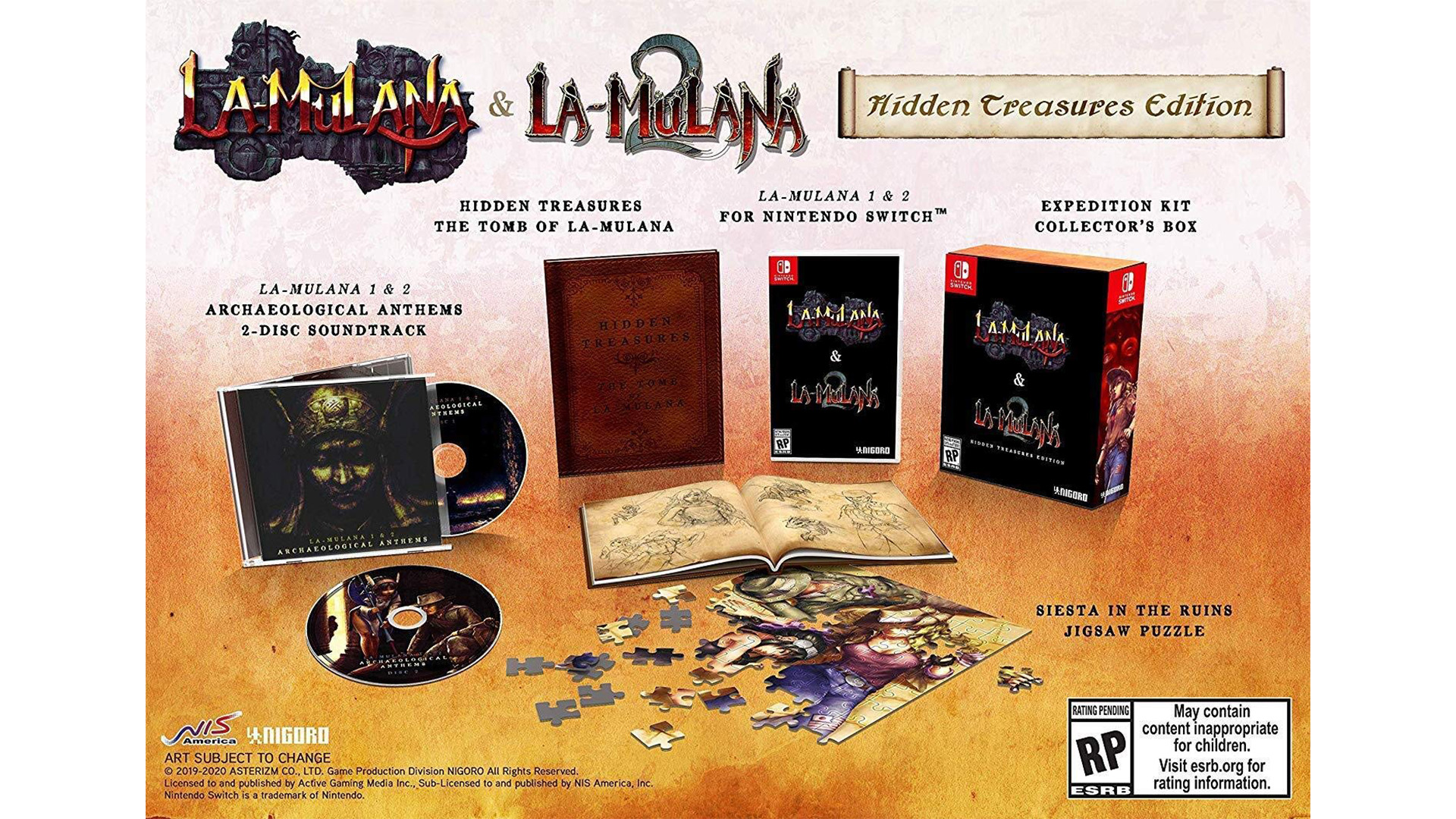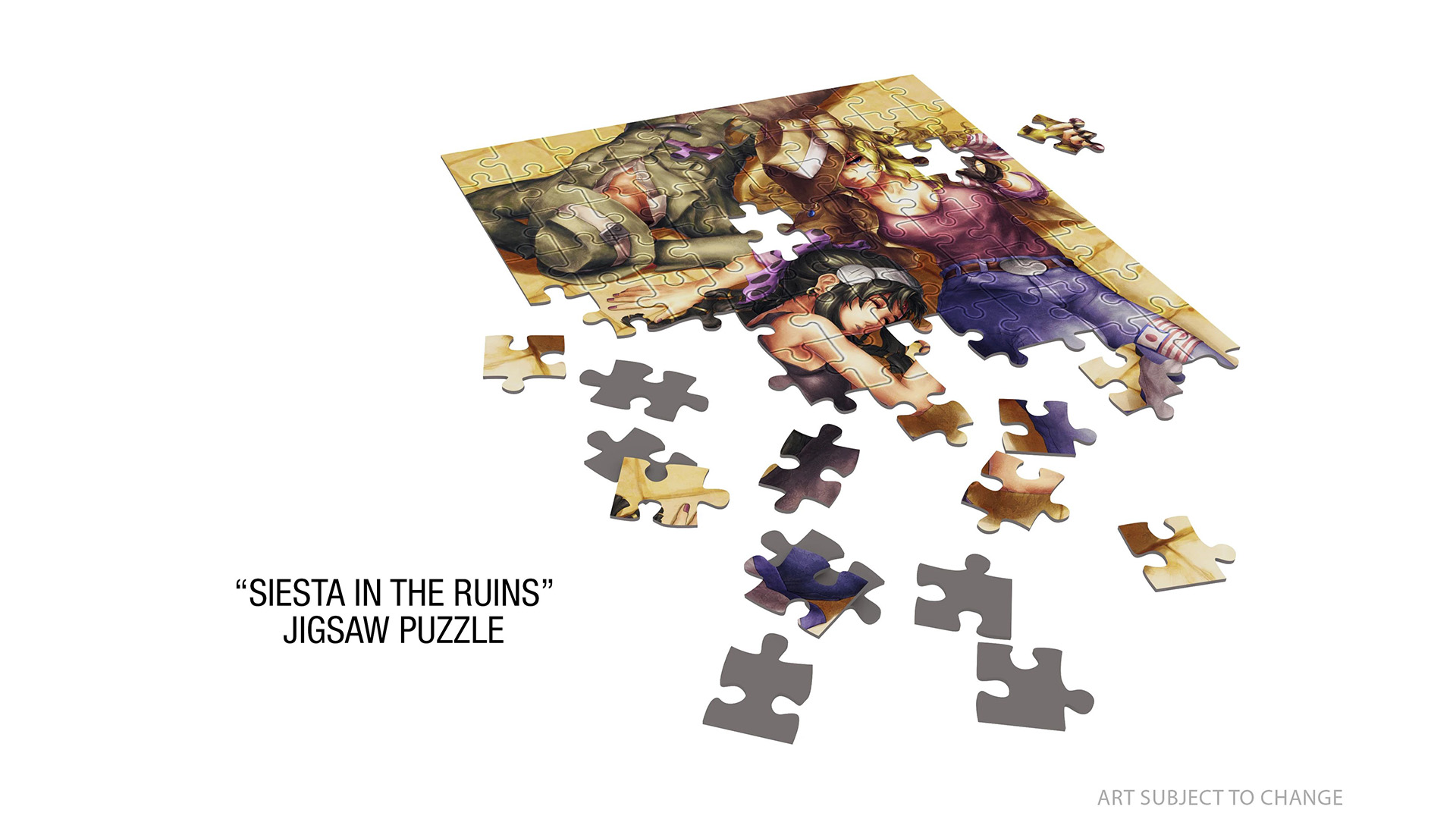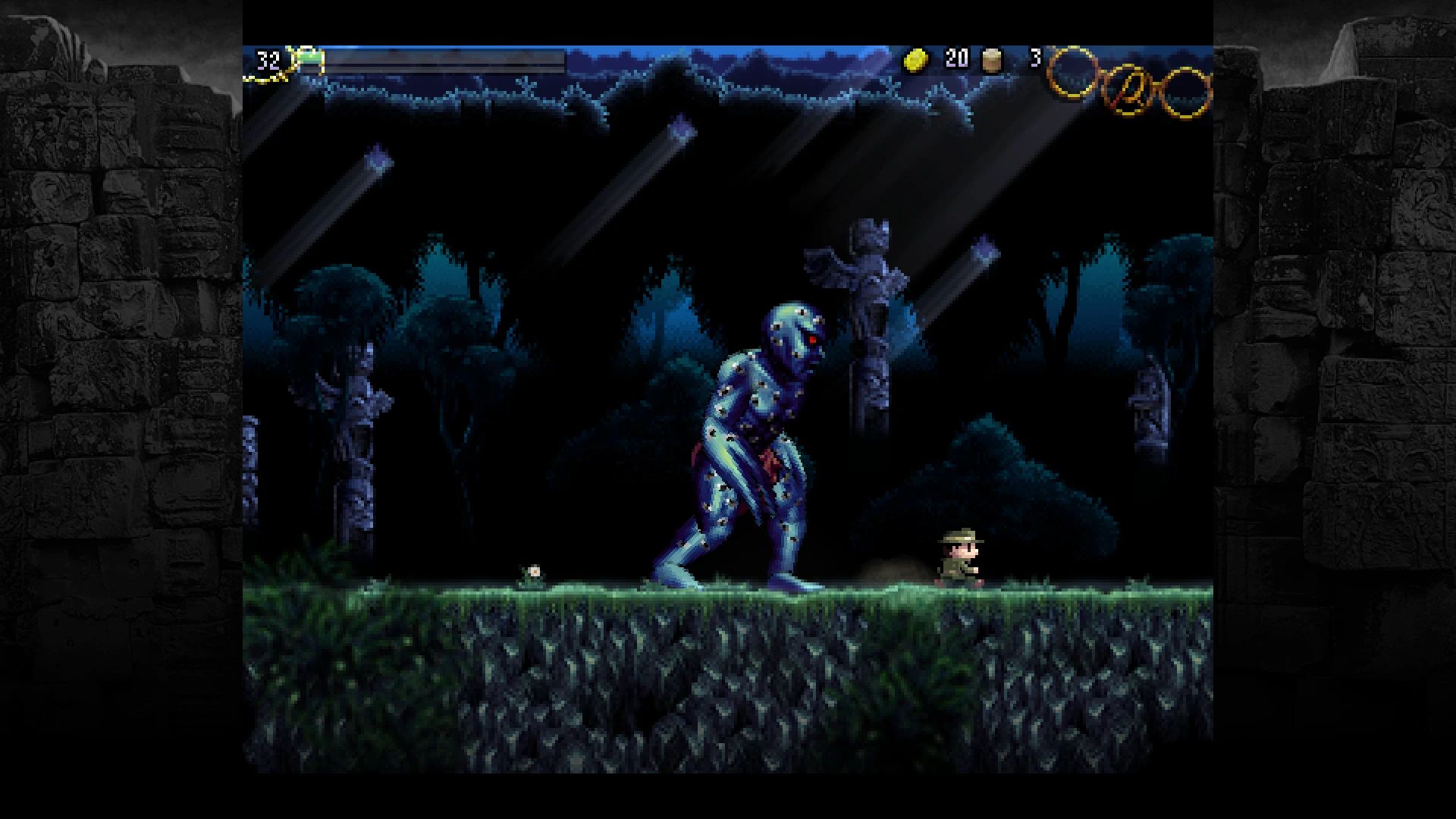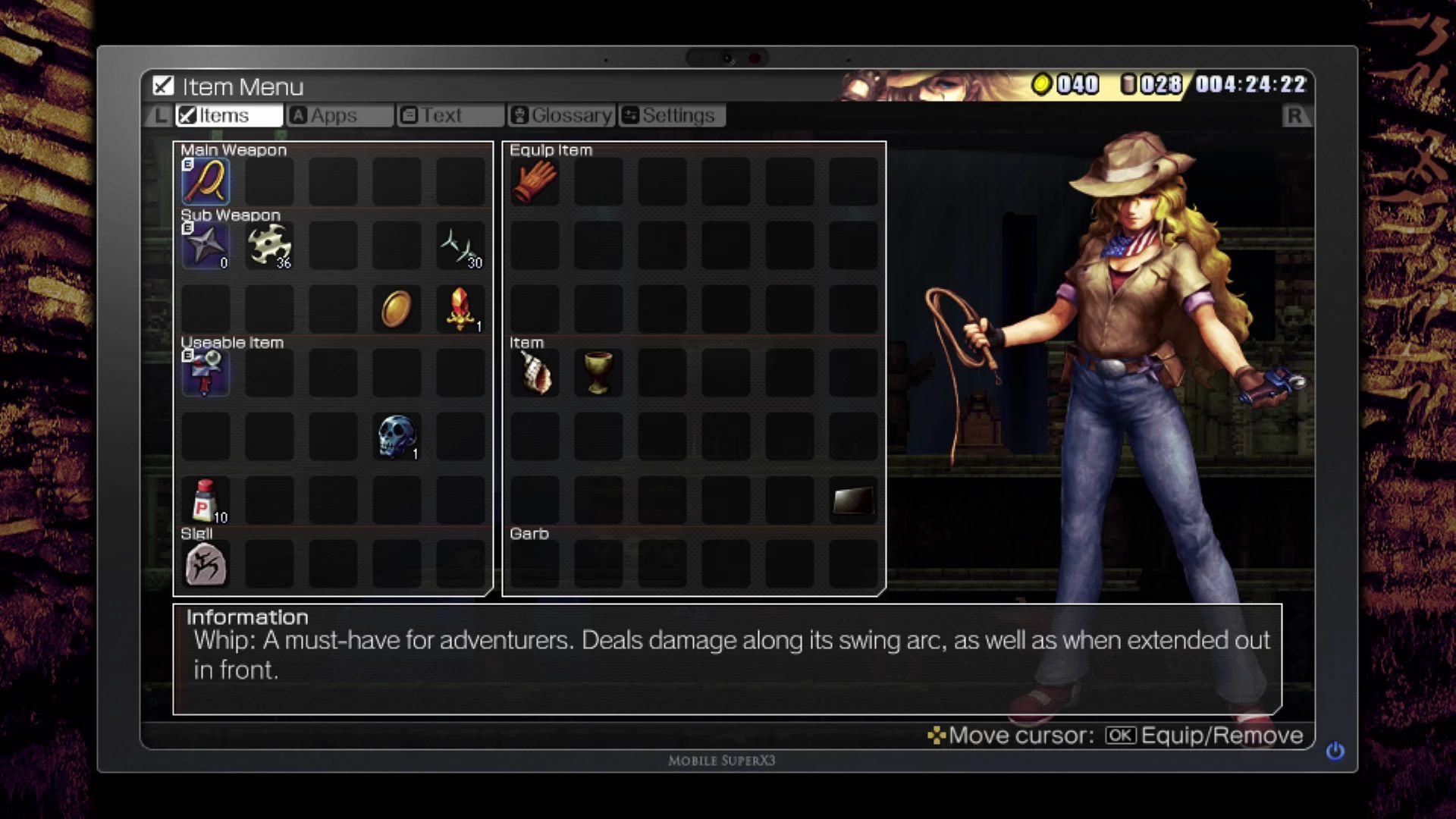 Features
It Belongs in a Museum! - Two critically acclaimed, devilishly twisted puzzle platformers arrive on modern platforms, and are worth their weight in gold
You Call This Archaeology? - With your trusty whip in one hand and an arsenal of guns, shuriken, and other Sub-Weapons in the other, you'll be able to take on dangerous foes while maneuvering through the nefarious traps of the ruins. Use items like the Ankh to call upon and challenge the ancient Guardians in order to advance
Fortune and Glory, Kid - Solve the cryptic puzzles of Eg-Lana using ancient relics such as tablets and keys, and even modern tools like Yagoo software and the Glyph Reader. And when all else fails, push around or smash objects to crack the mysteries wide open!
Box contents
Expedition Kit Collector's Box
Switch Game: La-Mulana 1 & 2
Hidden Treasures The Tomb of La-Mulana
La-Mulana 1 & 2 Archaeological Anthems 2-Disc Soundtrack
Siesta in the Ruins Jigsaw Puzzle