JoJo's Bizarre Adventure: All Star Battle - (Asia)(Eng/Jpn)(Switch)(Pre-Order)

JoJo's Bizarre Adventure: All Star Battle - (Asia)(Eng/Jpn)(Switch)(Pre-Order)
---
* Free shipping delivery to East Malaysia
* Usually ships within 1-3 business days
Well known for its charismatic heroes, striking art style, and unforgettable catch phrases ("Yare yare daze…"), another installment of JoJo's Bizarre Adventure is coming! JoJo's Bizarre Adventure: All-Star Battle R!
Official Release Date: 1st September 2022. Product arrival in store within 1-3 working days after official release date.
The RM50 stated in the price refers to deposit. Final price is to be confirmed. Upon game pre-order cancellation more than 1 weeks before game release, deposit will be refunded in 7 working days. Deposit is non-refundable if pre-order cancellation is less than 1 week before game release. Pre-ordered games cannot be changed less than 1 week before the game release. Upon game arrival, our customer service personnel will contact you for the remaining balance of the price. Make sure to include valid contact no & email address during checkout process. Customer who pre-ordered their game will have 30 days period to collect their game after it is made available to purchase in store. After 30 days, game pre-ordered is considered cancelled & deposit forfeited.
Hirohiko Araki's masterpiece, brought to life as a fighting game! Battle with 50 colorful characters, wielding Stands, Hamon, and more! See how characters who could never meet in the story interact when they come face to face!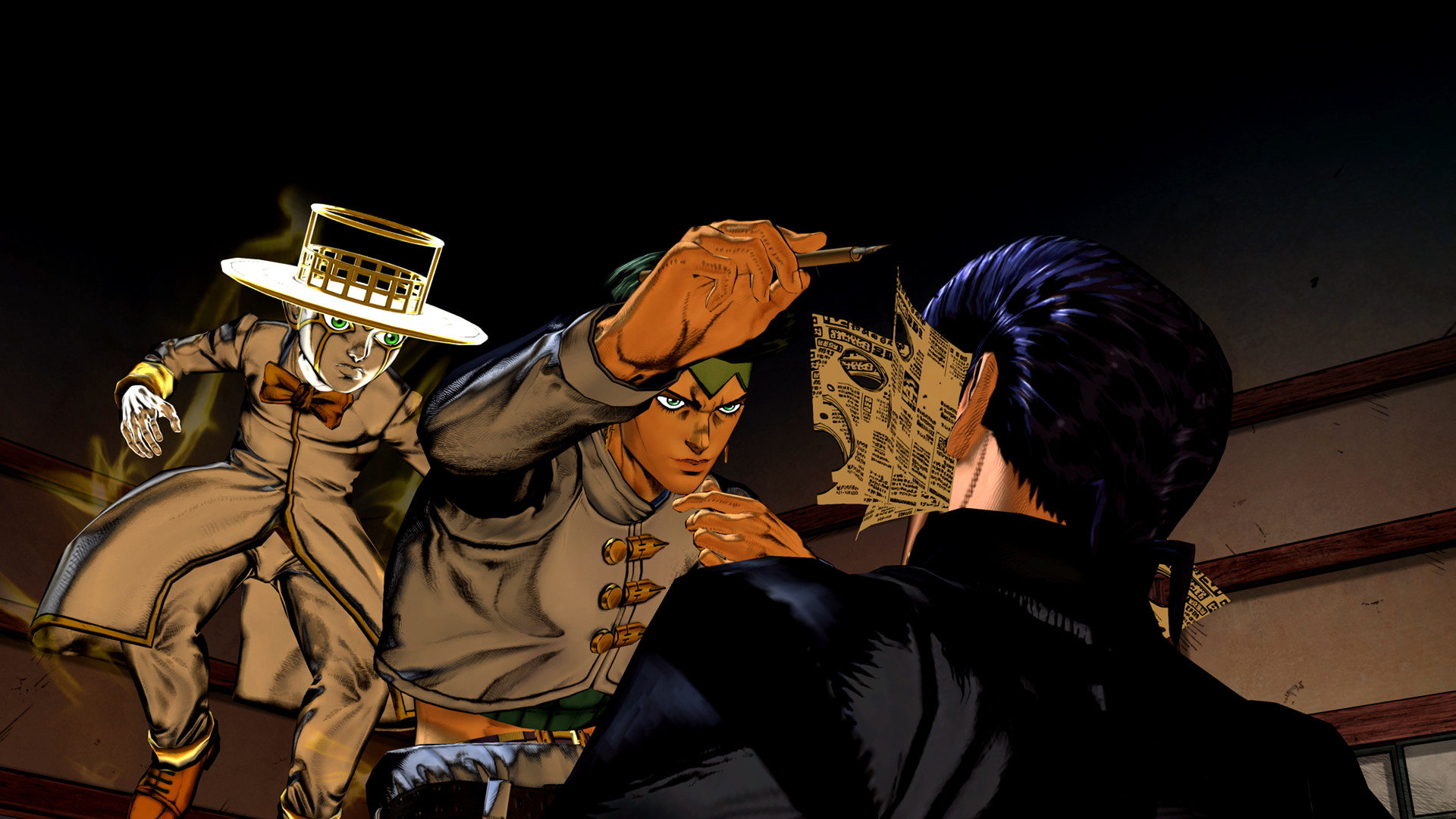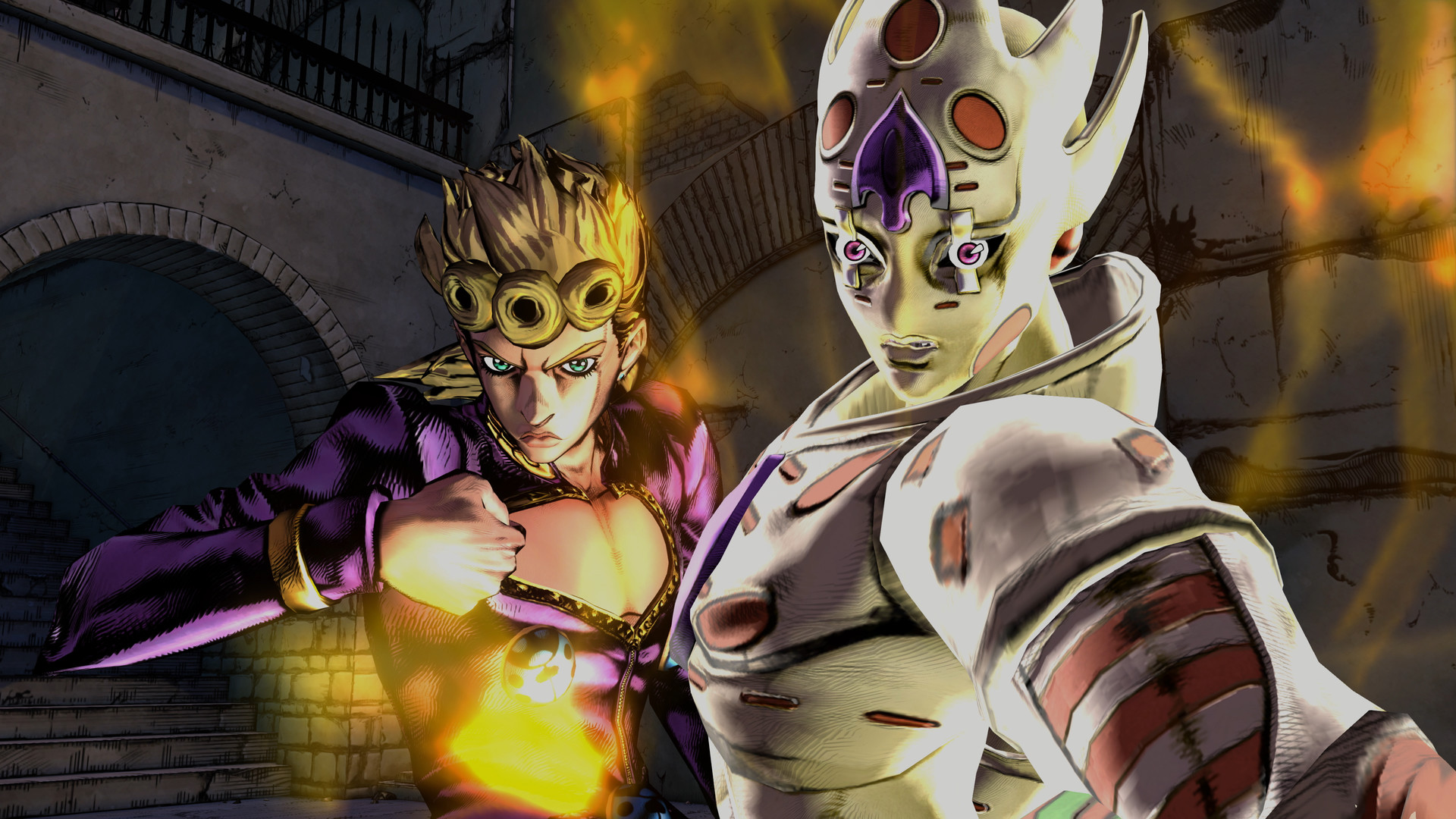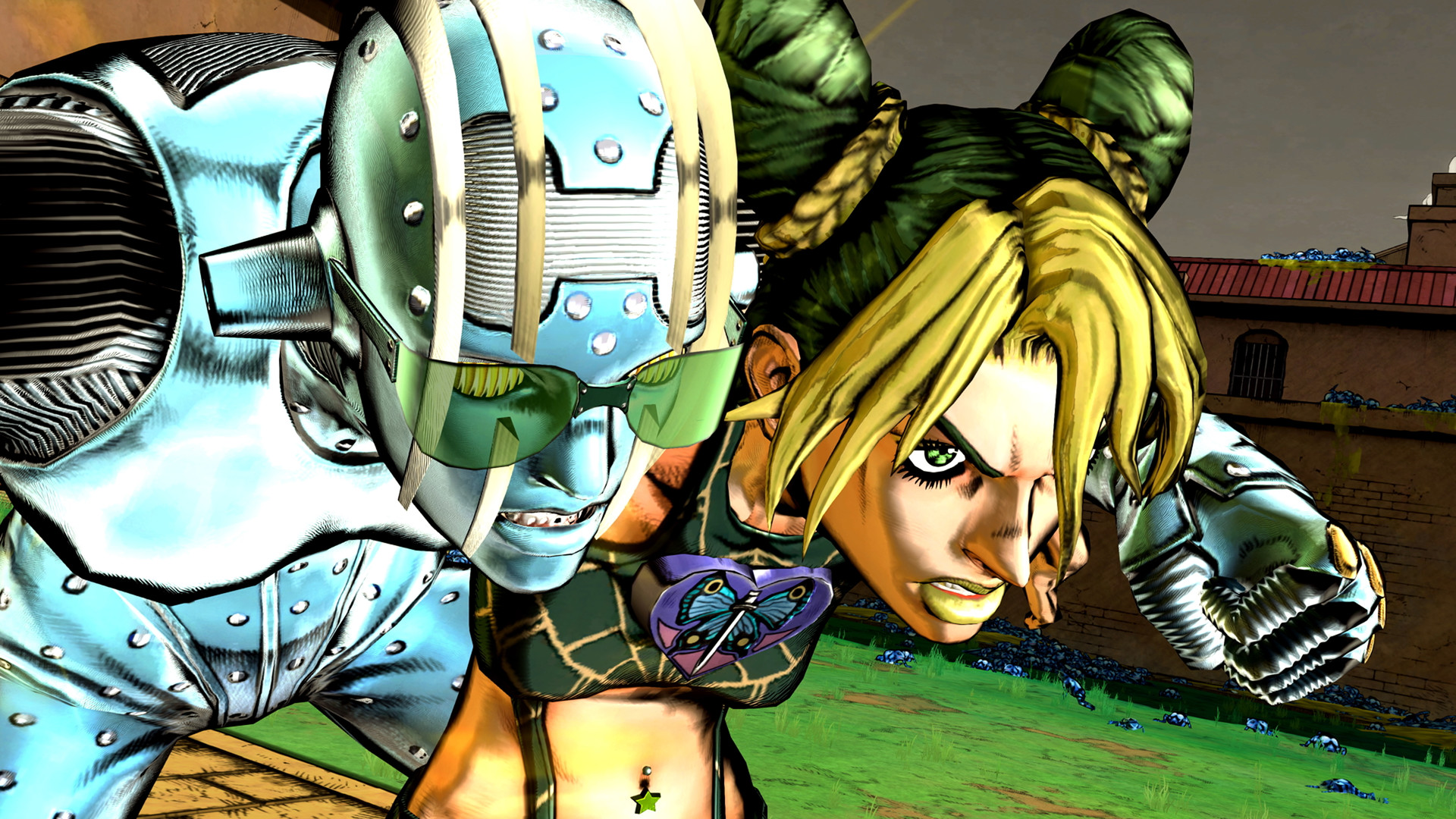 • Stunning visuals authentic to Hirohiko Araki's Style
JoJo's Bizarre Adventure: All-Star Battle R captures the over-the-top art style that is vintage JoJo, allowing you to experience the JoJo universe with powerful imagery as if Hirohiko Araki's manga had come to life. Now you too can freely move the characters created by Hirohiko Araki with your own hands, and feel as if you're inside the manga where graphics and text meet to invoke the characteristic "ゴゴゴゴゴ".
• 50 playable characters from all JoJo arcs
Jonathan Joestar, Jotaro Kujo, DIO, Jolyne Cujoh, and other characters from JoJo's Bizarre Adventure gather across multiple generations! With 50 playable characters from all arcs, you can experience popular battles from each story, and see characters from different universes interact for the first time!
• A variety of game modes
JoJo's Bizarre Adventure: All-Star Battle R consists of All Star Battle Mode, Arcade Mode, Online Mode, Versus Mode, Practice Mode, and Gallery Mode. The main mode, All Star Battle Mode, features not only clashes between characters from the original game, but also brand new battles that are unique to All-Star Battle R. You can play through over 100 battles with various settings and conditions. All Star Battle Mode also offers special cosmetic skins for characters and unique illustrations that can be enjoyed in gallery mode.
• How the game has evolved from the original All Star Battle
Based on the All Star Battle system released in 2014, the game design of JoJo's Bizarre Adventure: All-Star Battle R reinvigorates the experience with adjustments to the fighting tempo and the addition of hit stops and jump dashes. With new audio recordings from the Part 6 anime voice actors, the full atmosphere of the animated series is realized. Both fans who have played the original All Star Battle and newcomers will be able to enjoy the experience.