Grim Guardians Demon Purge - (R3)(Eng/Chn)(PS5) (Pre-Order)

Grim Guardians Demon Purge - (R3)(Eng/Chn)(PS5) (Pre-Order)
---
* Free shipping delivery to East Malaysia
* Usually ships within 1-3 business days
Together, they can break the curse!
Official Release Date: 23rd March 2023. Product arrival in store within 1-3 working days after official release date.
The RM50 stated in the price refers to deposit. Final price is to be confirmed. Upon game pre-order cancellation more than 1 weeks before game release, deposit will be refunded in 7 working days. Deposit is non-refundable if pre-order cancellation is less than 1 week before game release. Pre-ordered games cannot be changed less than 1 week before the game release. Upon game arrival, our customer service personnel will contact you for the remaining balance of the price. Make sure to include valid contact no & email address during checkout process. Customer who pre-ordered their game will have 30 days period to collect their game after it is made available to purchase in store. After 30 days, game pre-ordered is considered cancelled & deposit forfeited.
Pre-Order Bonus: A4 Folder
Grim Guardians is a 2D action game centered around two demon hunters who return to their school after a mission only to find a demonic castle where it once stood. Conquer the castle and solve the mystery of what happened to their school!
Take control of both the tag-team Kamizono sisters. Use both long-distance focused "Shinobu Kamizono" and close-range brawler "Maya Kamizono" as you make your way through the castle. Master each of the sisters' unique abilities and attributes to overcome the challenging stages with fiendish bosses lying in wait. Find new routes through the game's stages using the two characters' abilities, keeping each playthrough fresh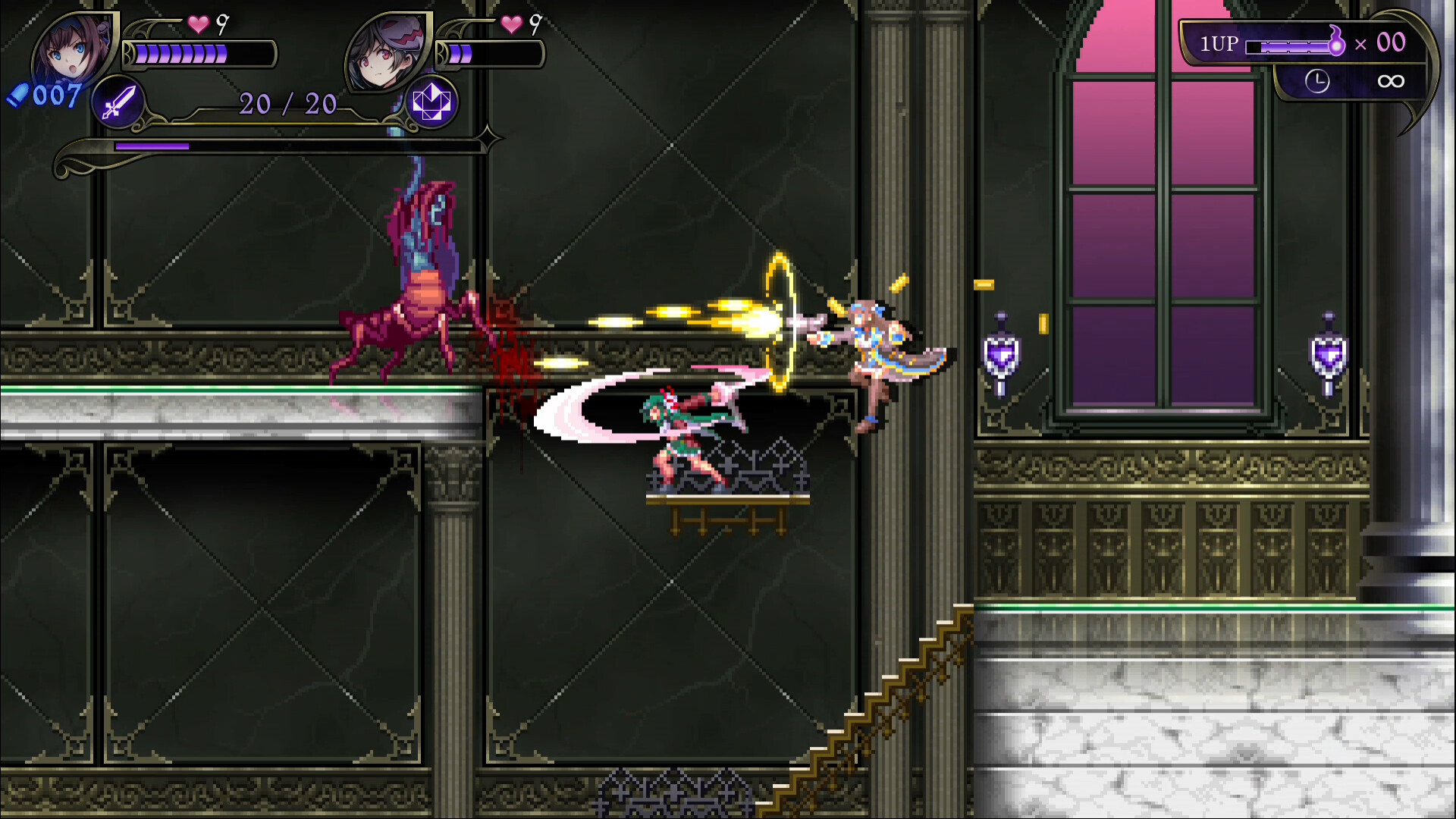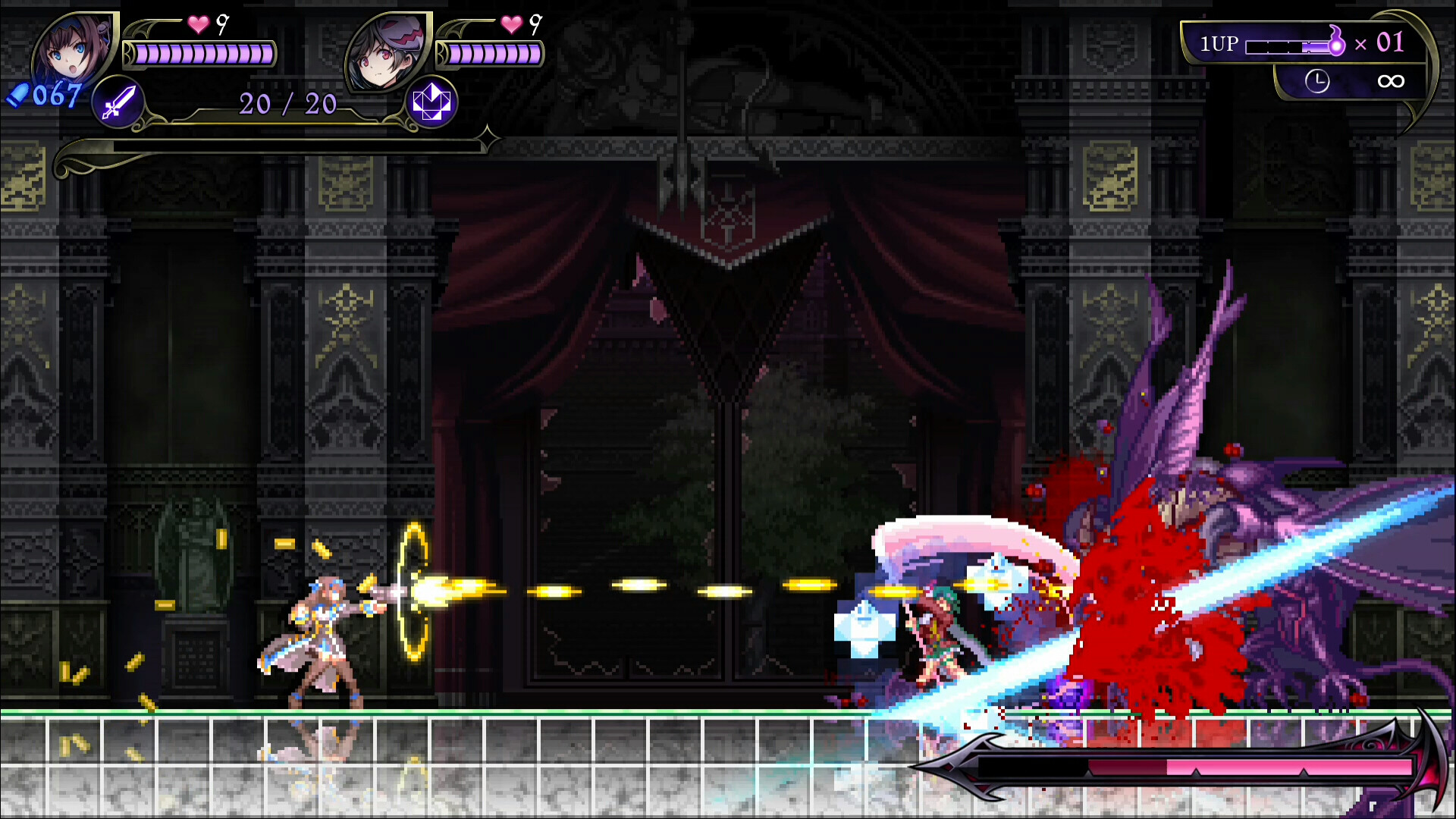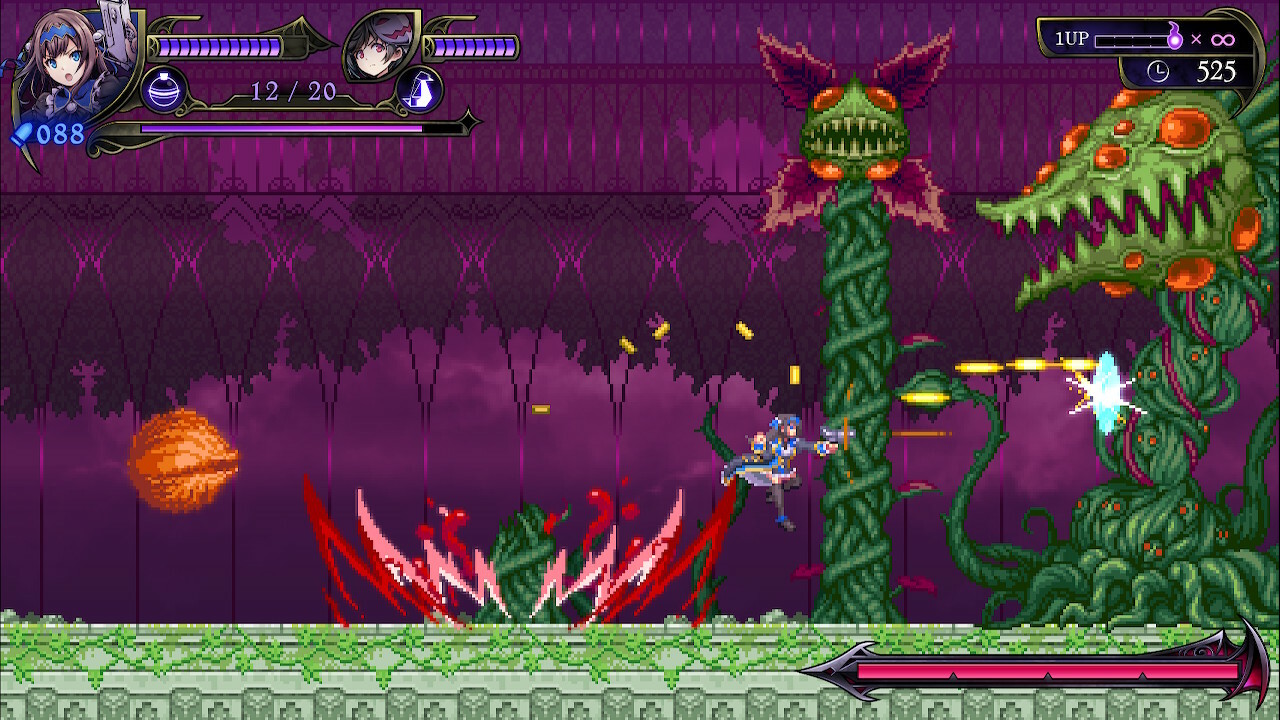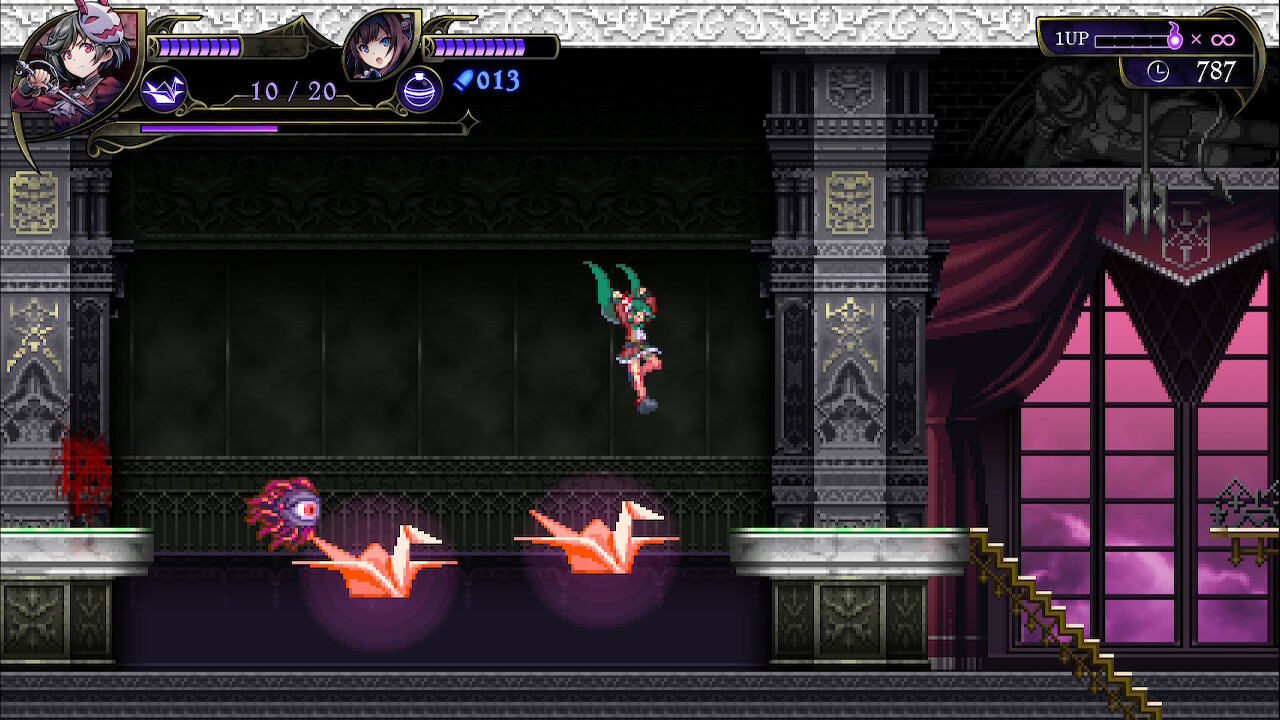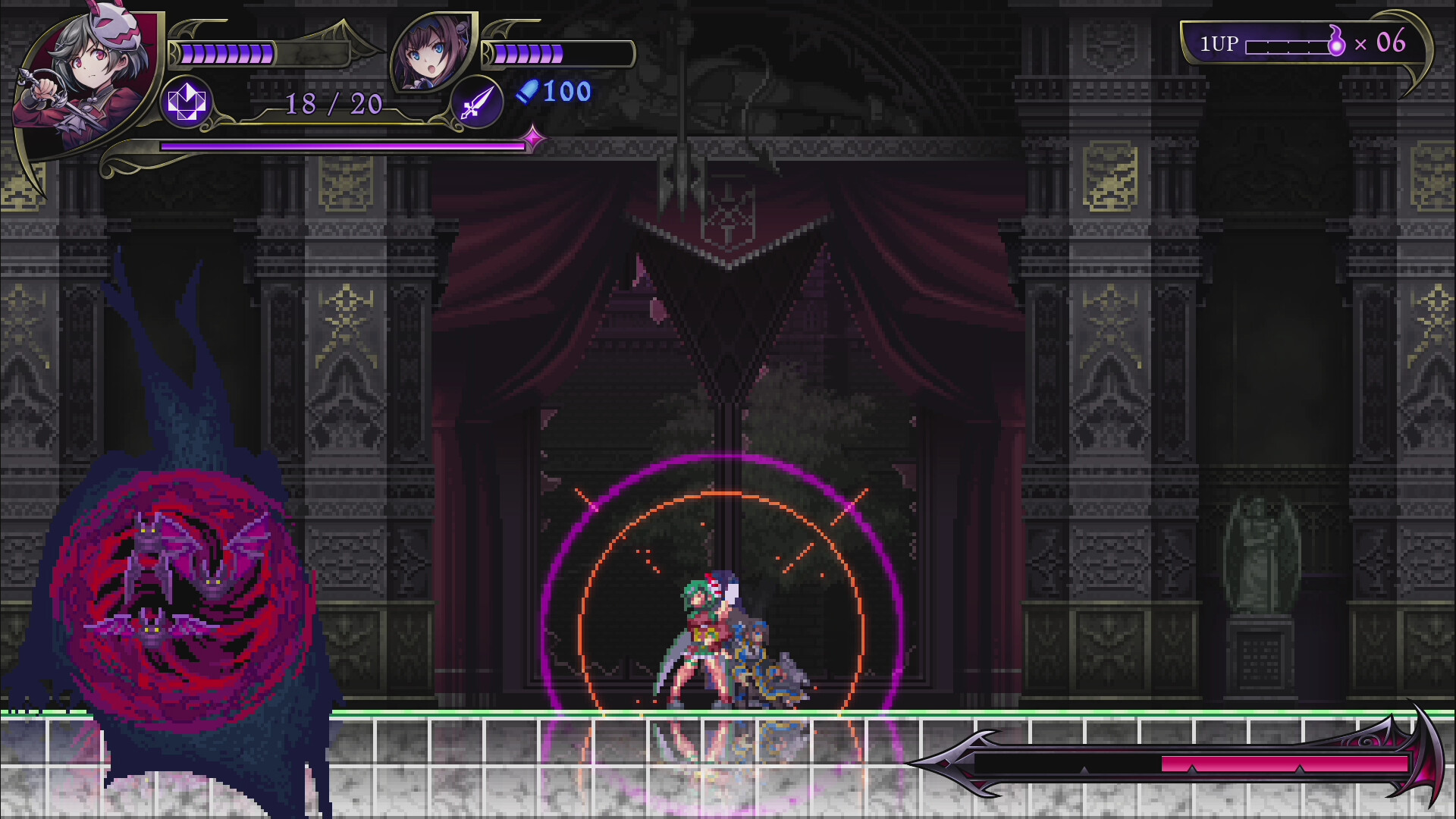 Shinobu Kamizono
Elder of the Kamizono sisters, Shinobu is brimming with confidence, but still tends to make careless mistakes. She excels at long-range attacks using her rapid-fire submachine gun, taking out her demonic foes from a safe distance!
Maya Kamizono
Younger of the sisters, Maya supports her strong-willed sister from the shadows with her reliable personality. A technical close-range attacker, creating various weapons from origami. Use her various weapons to deal massive damage!
Grim Guardians features 2-player co-op with special actions, extensive difficulty options with the "Style System,"
unique changes on repeat plays, and most importantly the quality and challenge players have come to expect from Inti
Creates titles, this time with a new gothic horror aesthetic.