Devil May Cry 5 (Special Edition) - (R2)(Eng)(PS5)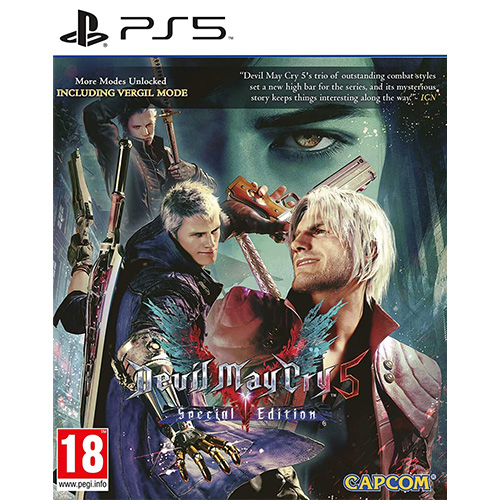 Devil May Cry 5 (Special Edition) - (R2)(Eng)(PS5)
---
* Free shipping delivery to East Malaysia
* Usually ships within 1-3 business days
Flashier visuals, crazier action. Devil May Cry 5 is back, now upgraded for next-generation consoles!
Take advantage of the power of the next generation of consoles and tailor the options to your preferred gameplay experience. Fine-tune your experience as you prioritize gorgeous and photorealistic lighting effects using ray-tracing, the sharpest resolution possible, or the highest framerates the series has ever offered.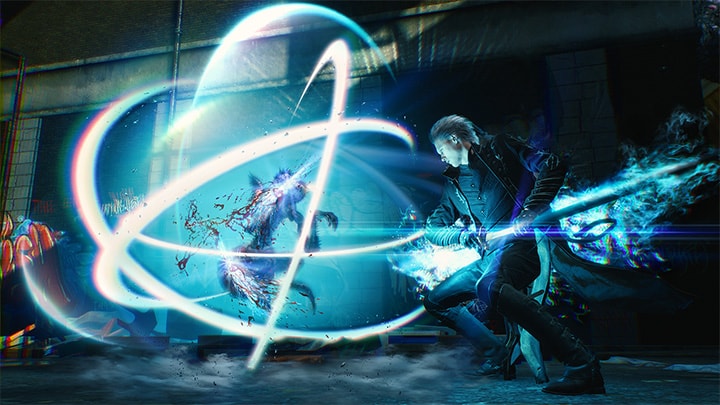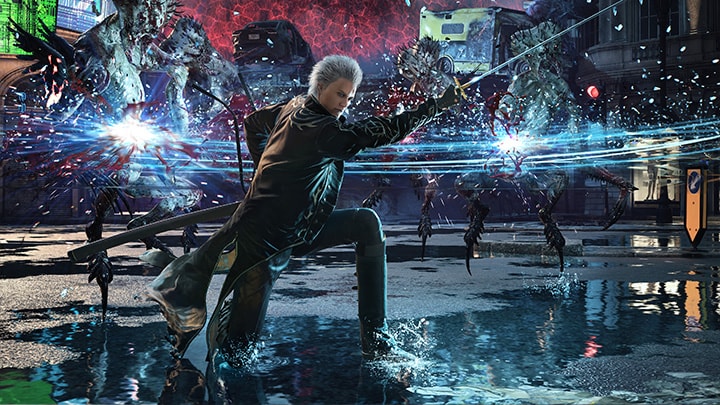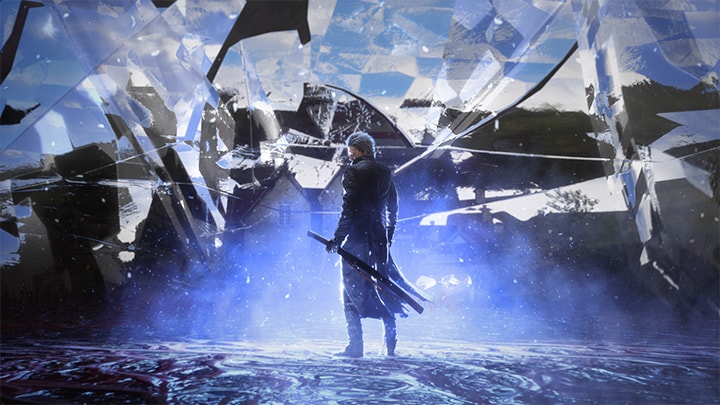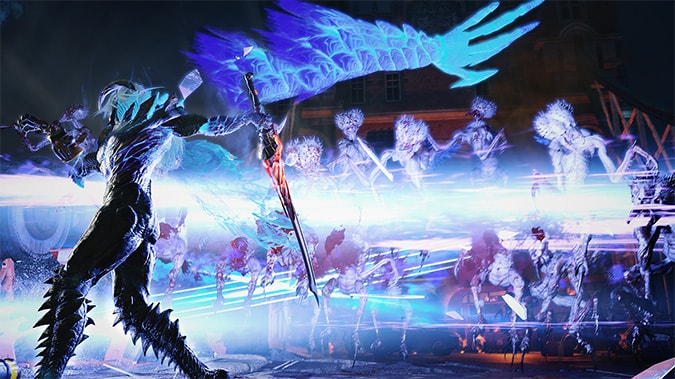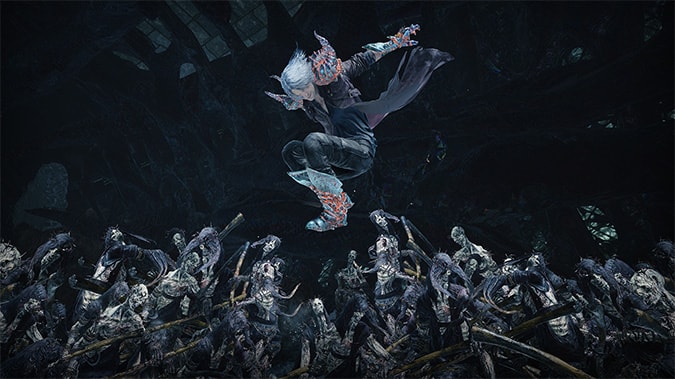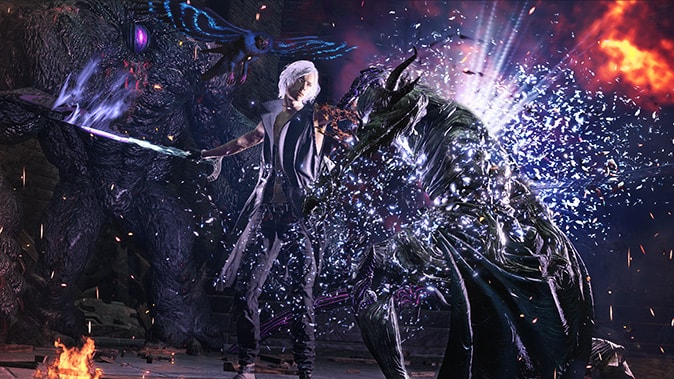 Not enough? You'll also be able to hear the action unfold around you with incredible 3D sound, and loading times go by in a blink to keep the thrills coming. All of this with even more intense new modes so you can push your style to the max. And the icing on the infernal cake? Vergil joins the gang as a new playable character! The PlayStation®5 version even uses the DualSense™ controller's adaptive triggers to let you feel the tension of battle in the tips of your fingers.
DMC is back and more beautiful than ever!
Blistering speed meets impeccable control for an incredibly tight gameplay experience as you work your way through the thrilling story.
This game represents the pinnacle of stylish action and was recognized with numerous game awards!
Feel the Power of Next-Gen!
This new Special Edition features numerous graphics options which allow players to decide what sort of next-gen experience they want. Whether you desire the razzle-dazzle of ray-tracing, heart-racing framerates, or razor-sharp high-resolution output, you can customize the graphics options to suit your style. No matter what you pick, you'll also be able to enjoy the realism added through 3D sound implementation, and the new gameplay modes which are made possible by the increased processing power: Turbo Mode, which ratchets the gameplay speed up even higher, and Legendary Dark Knight mode, which throws more demons at you than ever before.
Photorealistic Lighting with Ray-tracing
Ray-tracing allows for life-like realistic reflections and refractions, whether you're looking at a mirror or a lake! Implementing ray-tracing on environmental lighting allows for more realistic light and shadow effects than ever before. When enabled in the graphics options, you can choose between prioritizing resolution (4K, 30FPS target) or framerate (1080p, 60FPS target).
Specifications
1 Player  |  1-3 Network Players  |  Required HDD Space: 50GB or more  |  Vibration Function & Trigger Effect Supported  |  Language: Voice: English/Japanese  Subtitle: English/Chinese/Japanese/Korean  |  Playstation Plus is required to access online multiplayer feature  |  This software is only compatible with PlayStation 5 system