Azul (Board Game)
---
* Free shipping delivery to East Malaysia
* Usually ships within 1-3 business days
Artfully embellish the walls of your palace by drafting the most beautiful tiles.
In the game Azul, players take turns drafting colored tiles from suppliers to their player board. Later in the round, players score points based on how they've placed their tiles to decorate the palace. Extra points are scored for specific patterns and completing sets; wasted supplies harm the player's score. The player with the most points at the end of the game wins.
Introduced by the Moors, azulejos (originally white and blue ceramic tiles) were fully embraced by the Portuguese when their king Manuel I, on a visit to the Alhambra palace in Southern Spain, was mesmerized by the stunning beauty of the Moorish decorative tiles. The king, awestruck by the interior beauty of the Alhambra, immediately ordered that his own palace in Portugal be decorated with similar wall tiles. As a tile-laying artist, you have been challenged to embellish the walls of the Royal Palace of Evora.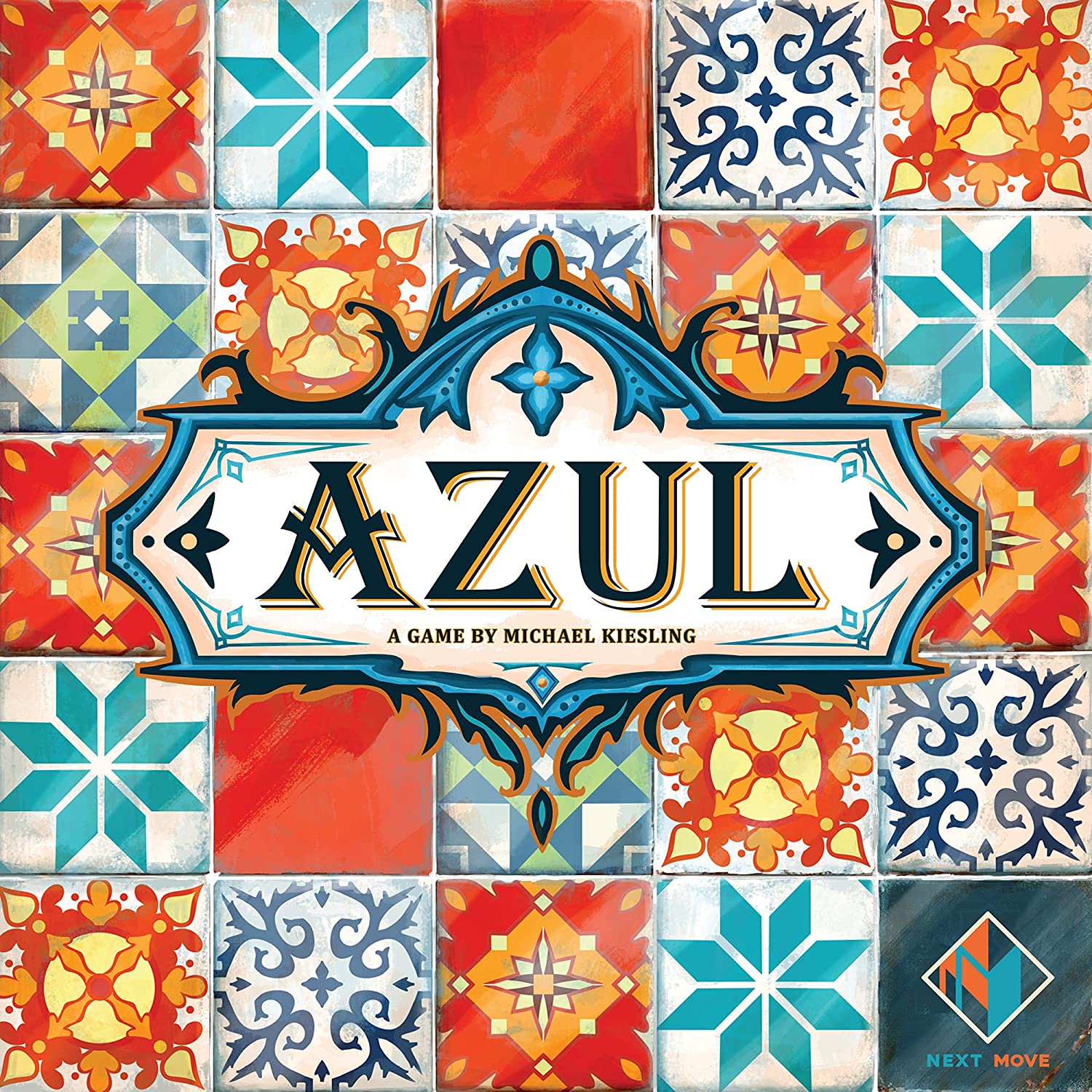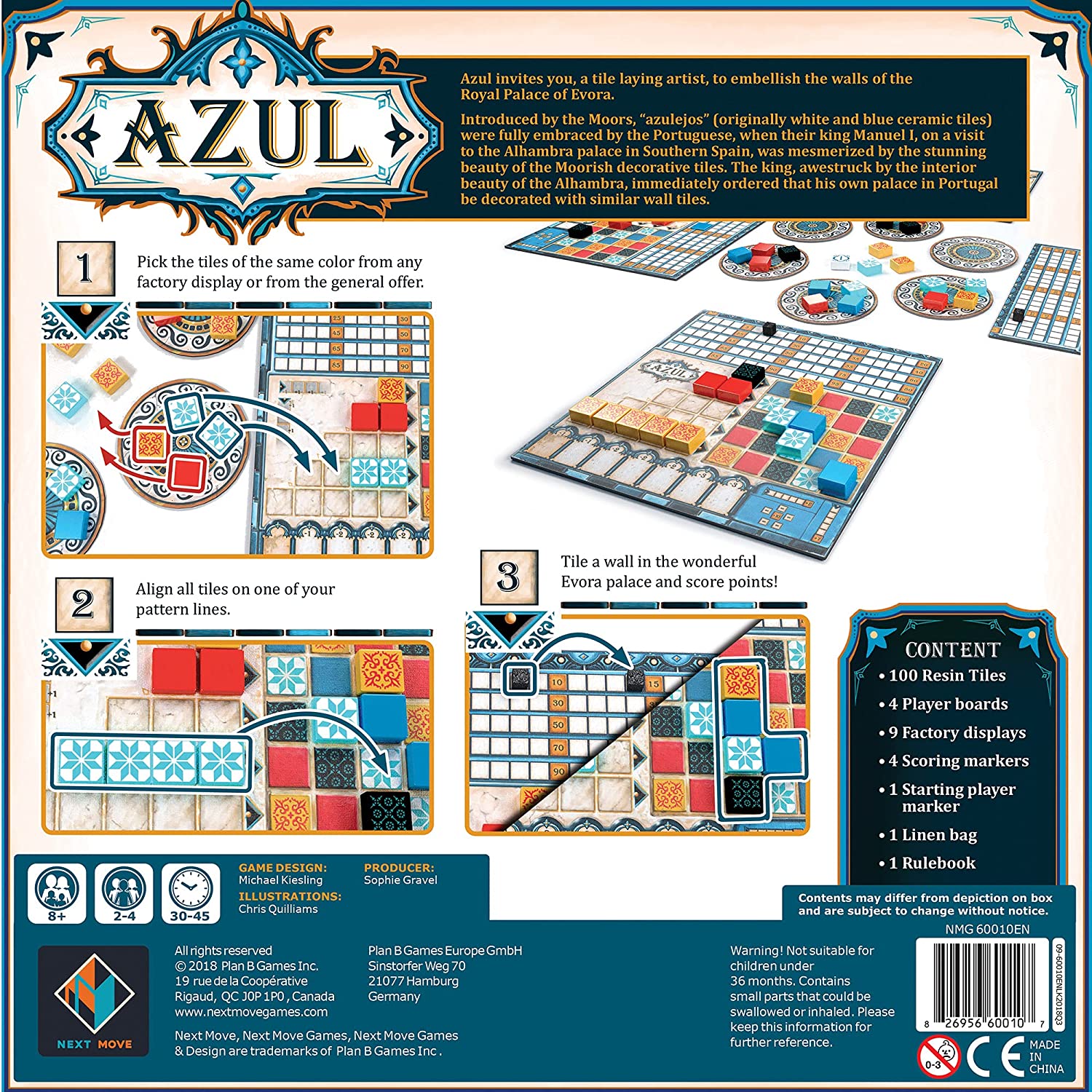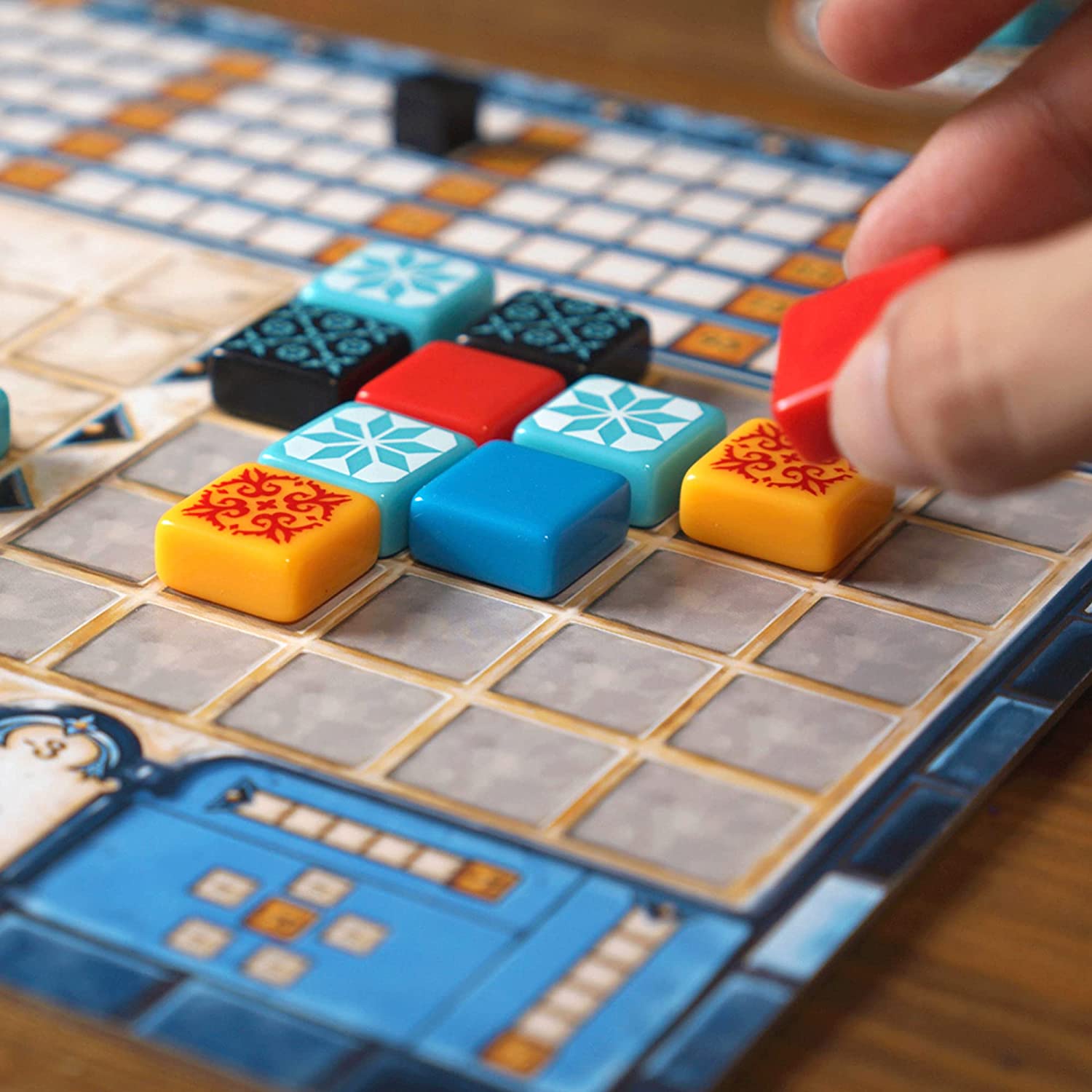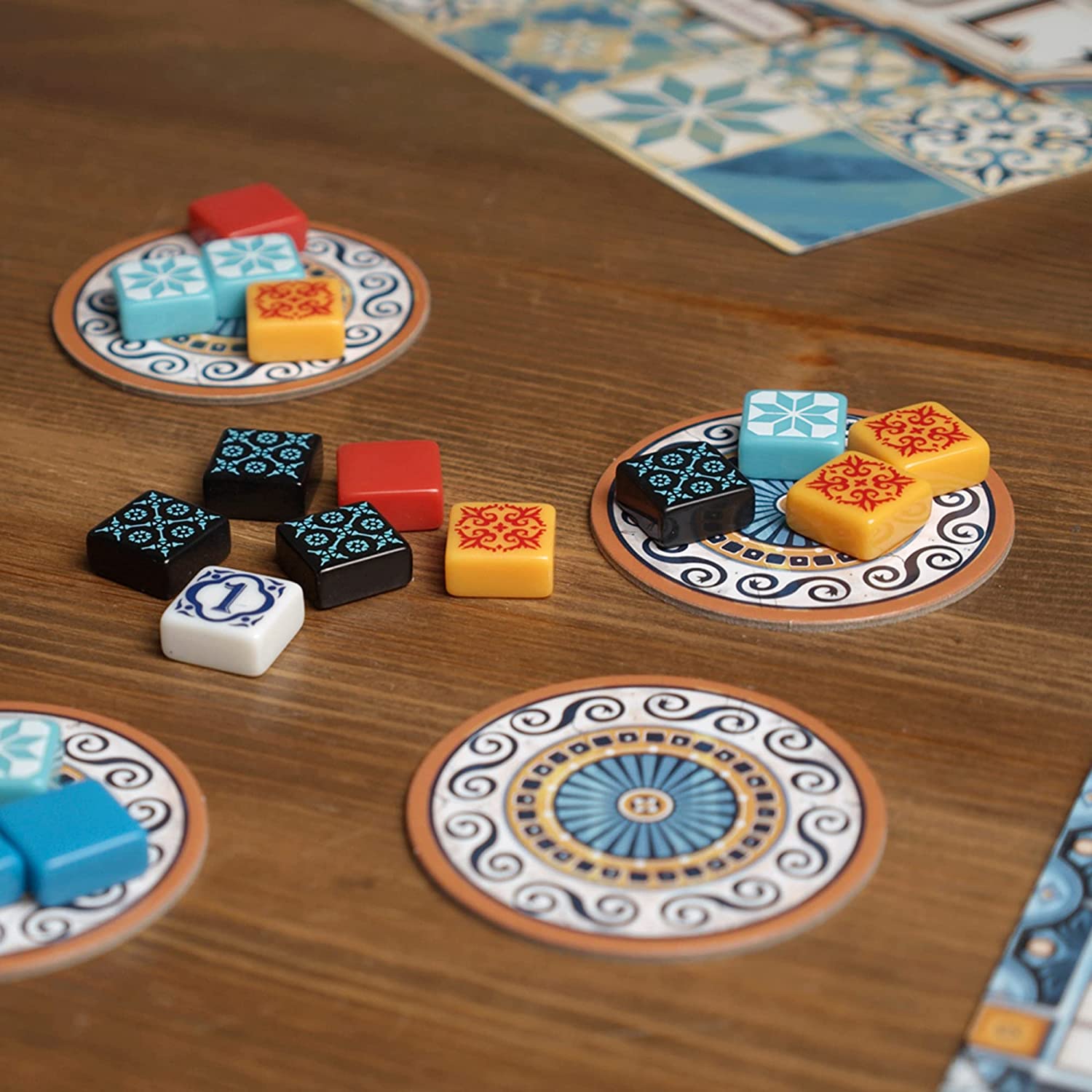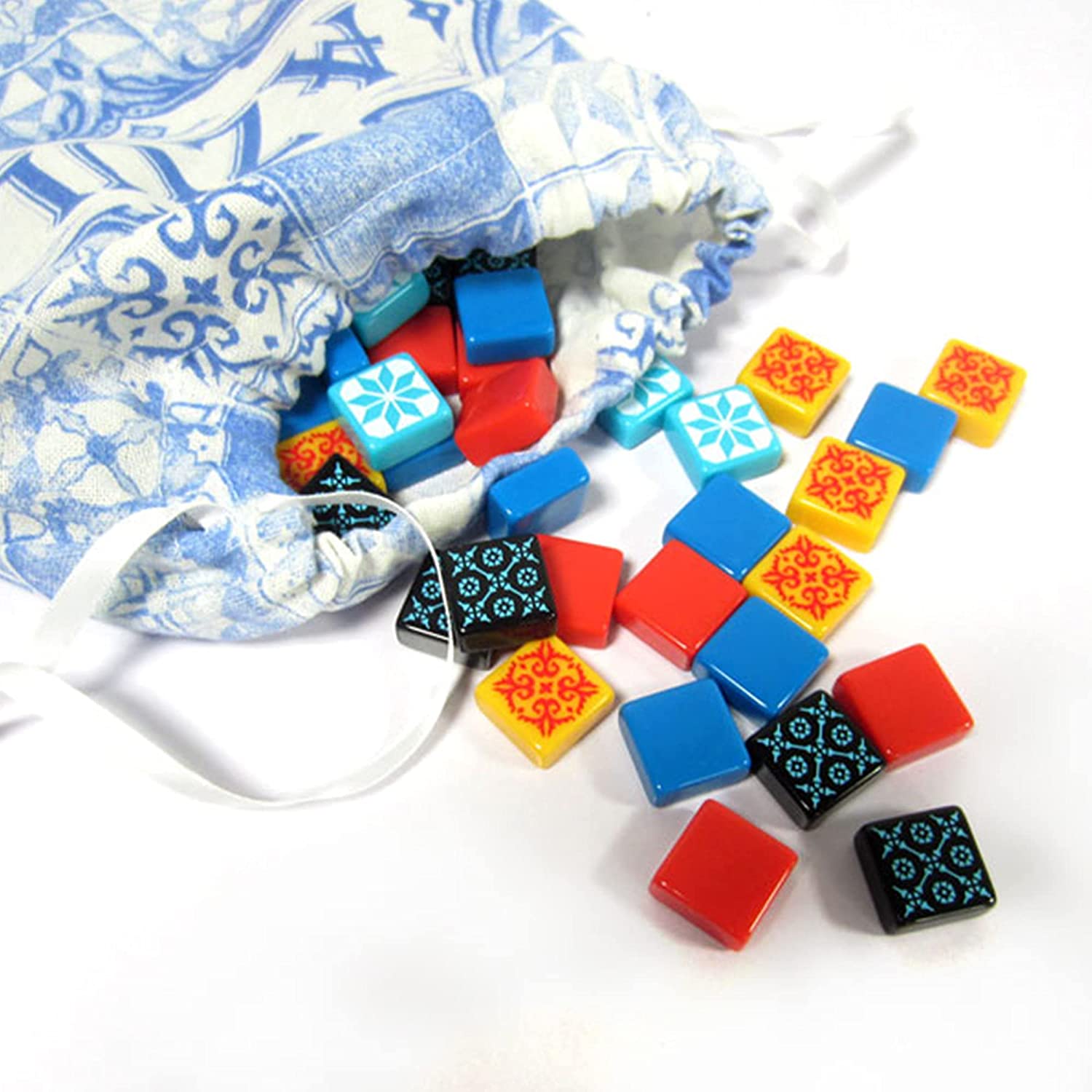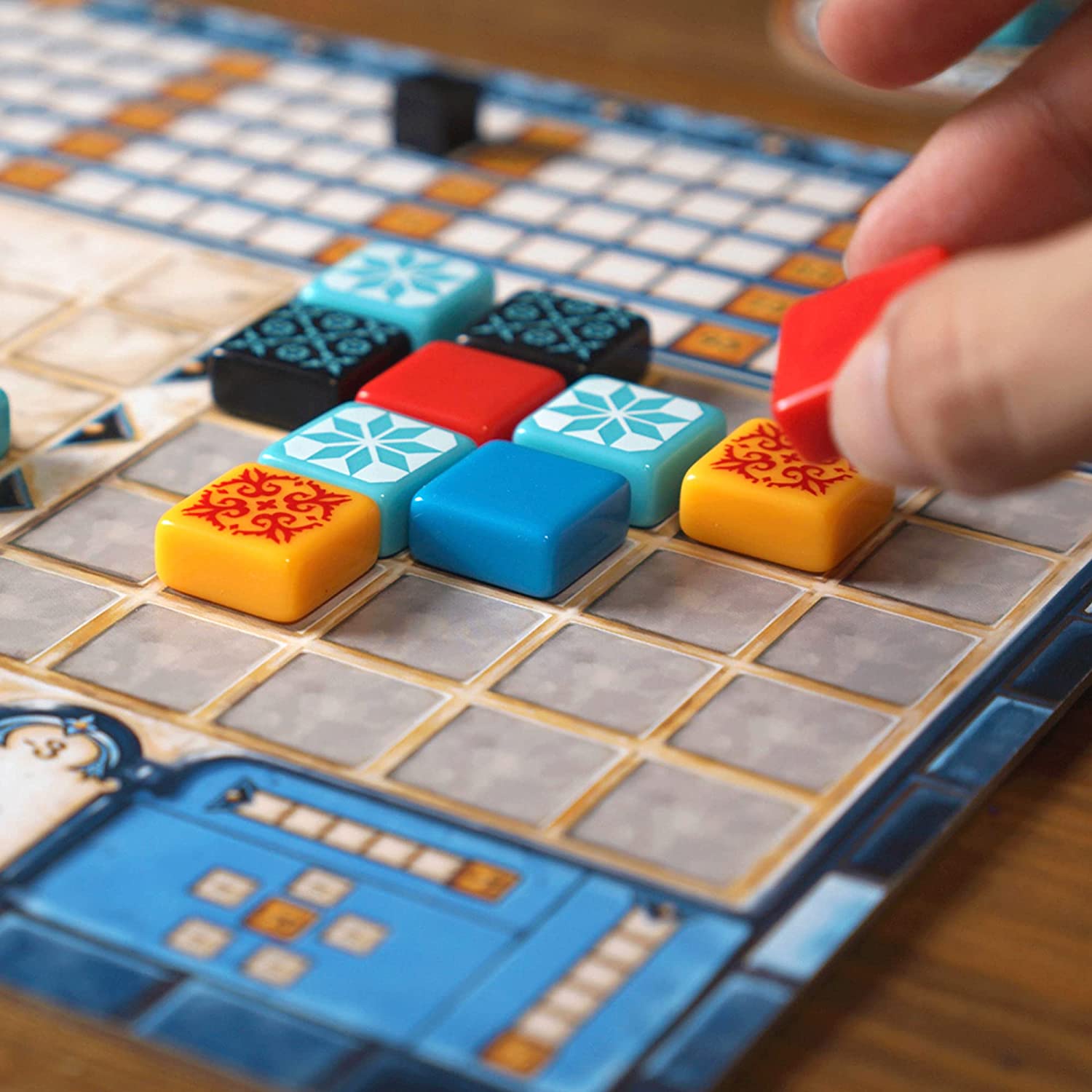 Features:
TILE PLACEMENT GAME: Azul is a tile placement game in which players become artisans tasked with creating the most beautiful tiled mosaics. Compete for the highest score by claiming tiles and arranging them on your board to score points
STRATEGY BOARD GAME: Draft tiles from a central market and place them into rows on their boards. Earn extra points by collecting sets of the same color tile and creating particular patterns. Be careful - there are penalties for taking tiles that you can't use
COMPETITIVE AND CHALLENGING: Every tile you claim affects what your rivals can take next. Plan carefully to score big points while disrupting your opponents' plans. You'll have to make choices that help you without helping them too much
EASY TO LEARN: Strategic but simple to learn with subtle depth, Azul is a perfect gateway game for gamers new to board gaming or those looking to expand their collections. Randomized setup and drafting gameplay make Azul infinitely replayable
NUMBER OF PLAYERS AND AVERAGE PLAYTIME: This board game for adults and family can be played with 2 to 4 players and is suitable for ages 8 and older. The average playtime is 30 - 45 minutes.