Assassin's Creed Odyssey Medusa Edition(PS4)(R3/EN)

Assassin's Creed Odyssey Medusa Edition(PS4)(R3/EN)
---
Condition: New
Region: 3
Language: Voice: English/Chinese | Subtitle: English/Chinese
System: PlayStation 4

---
* Free shipping delivery to East Malaysia
* Usually ships within 1-3 business days
LIVE THE EPIC ODYSSEY OF A LEGENDARY SPARTAN HERO
Official Release Date: 5th October 2018 . *Product arrival in store within 1-3 working days after official release date.
*The Price is tentative and subject to change
Write your own epic odyssey and become a legendary Spartan hero in Assassin's Creed® Odyssey, an inspiring adventure where you must forge your destiny and define your own path in a world on the brink of tearing itself apart. Influence how history unfolds as you experience a rich and ever-changing world shaped by your decisions.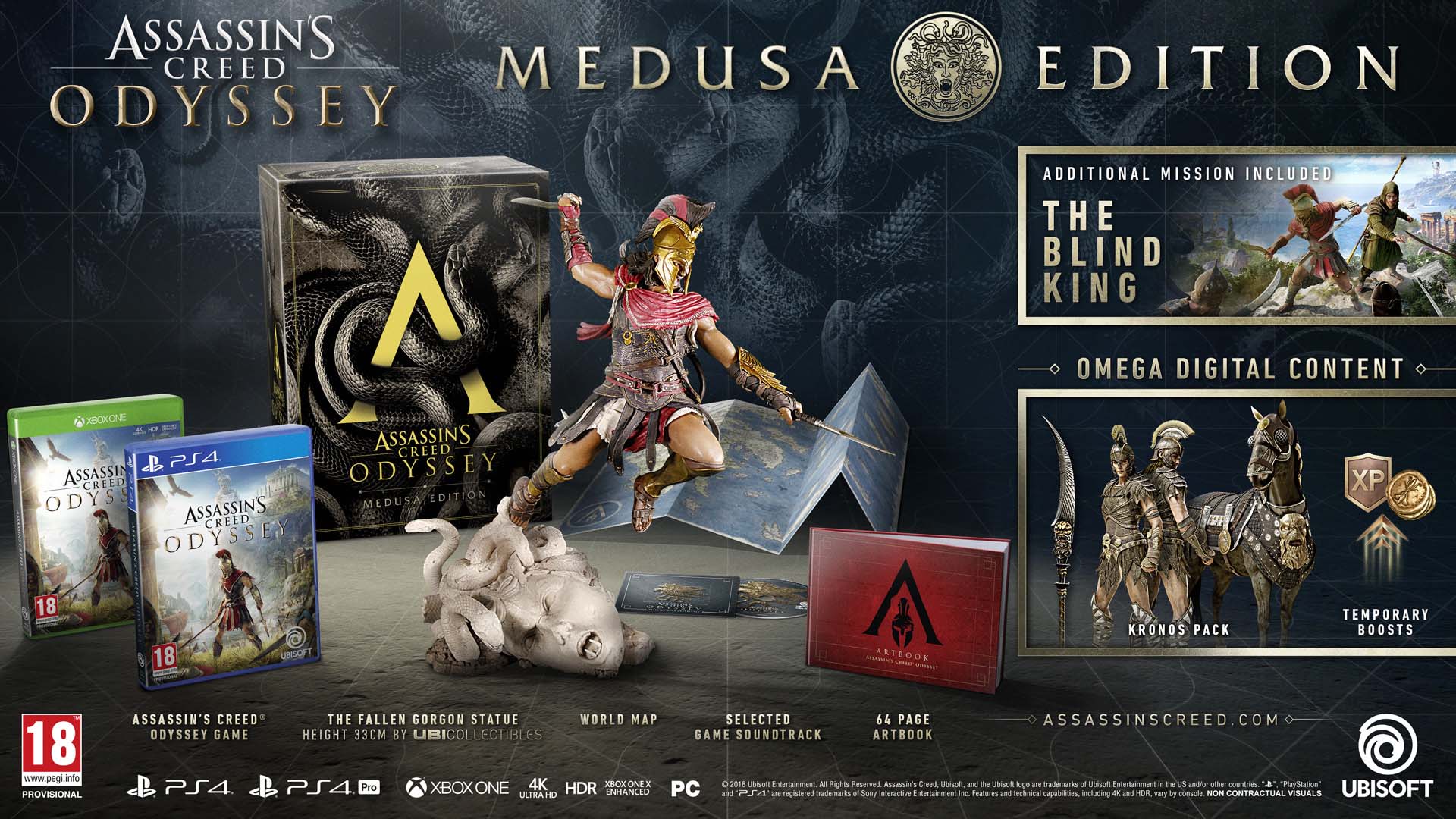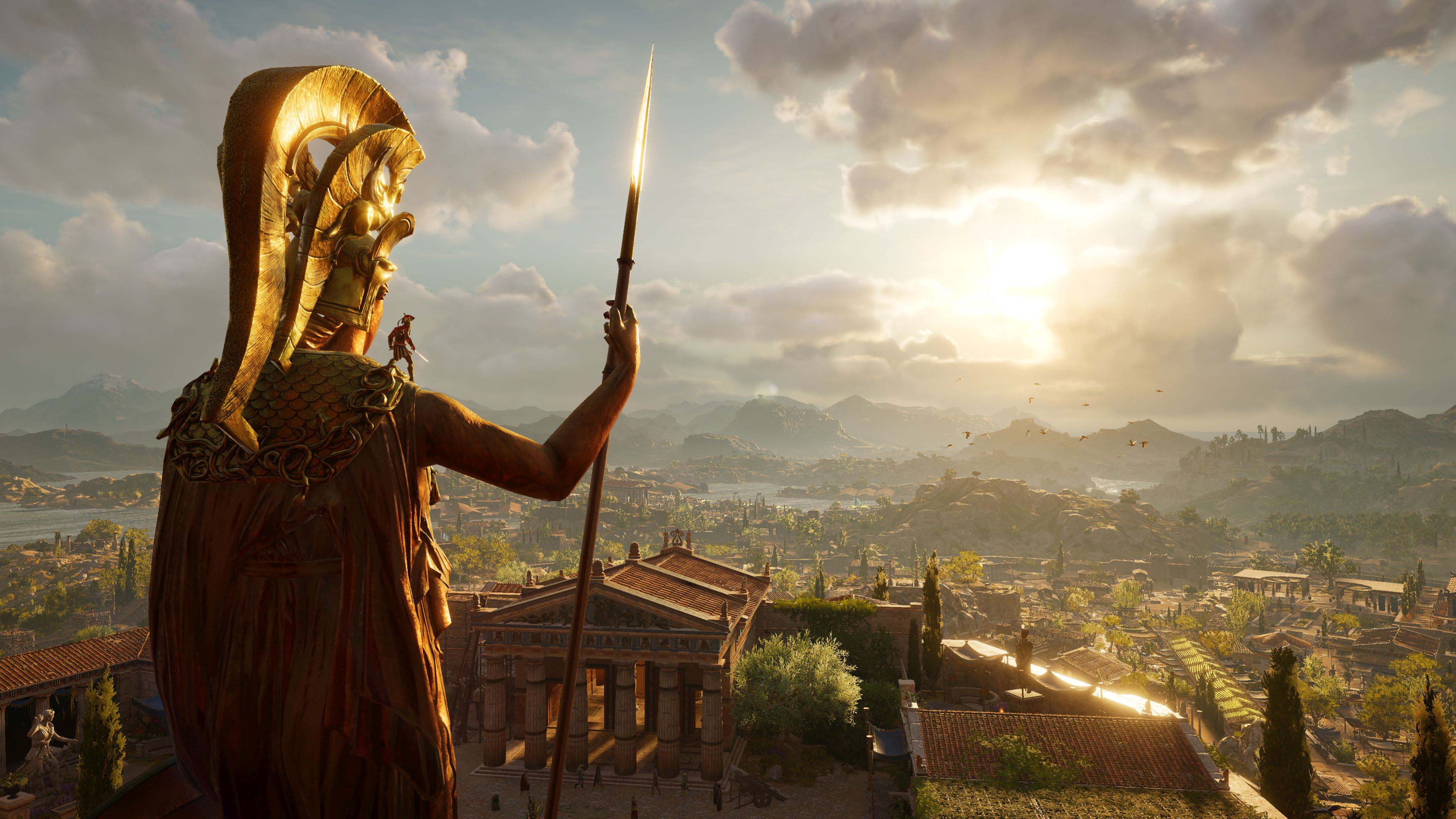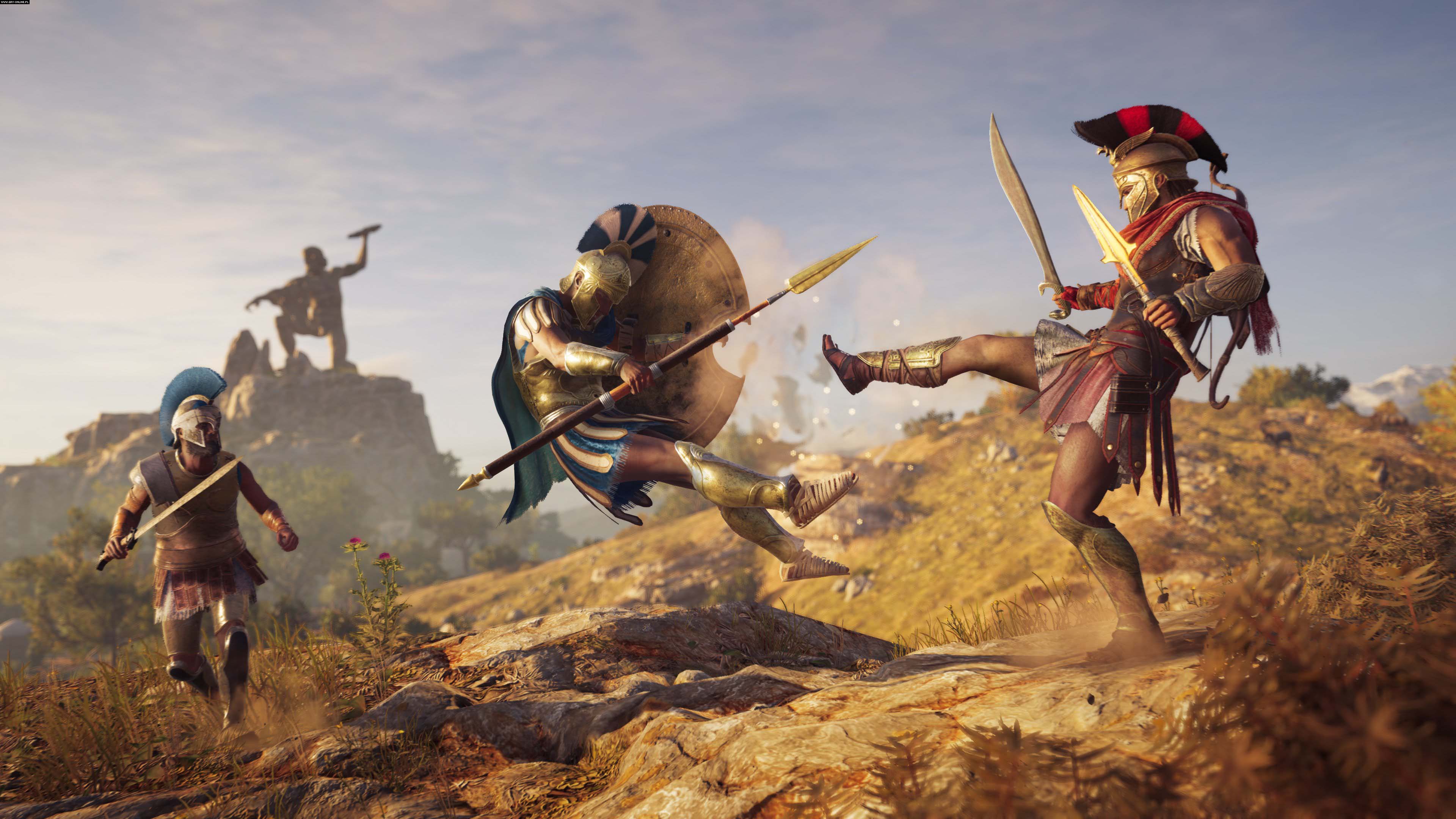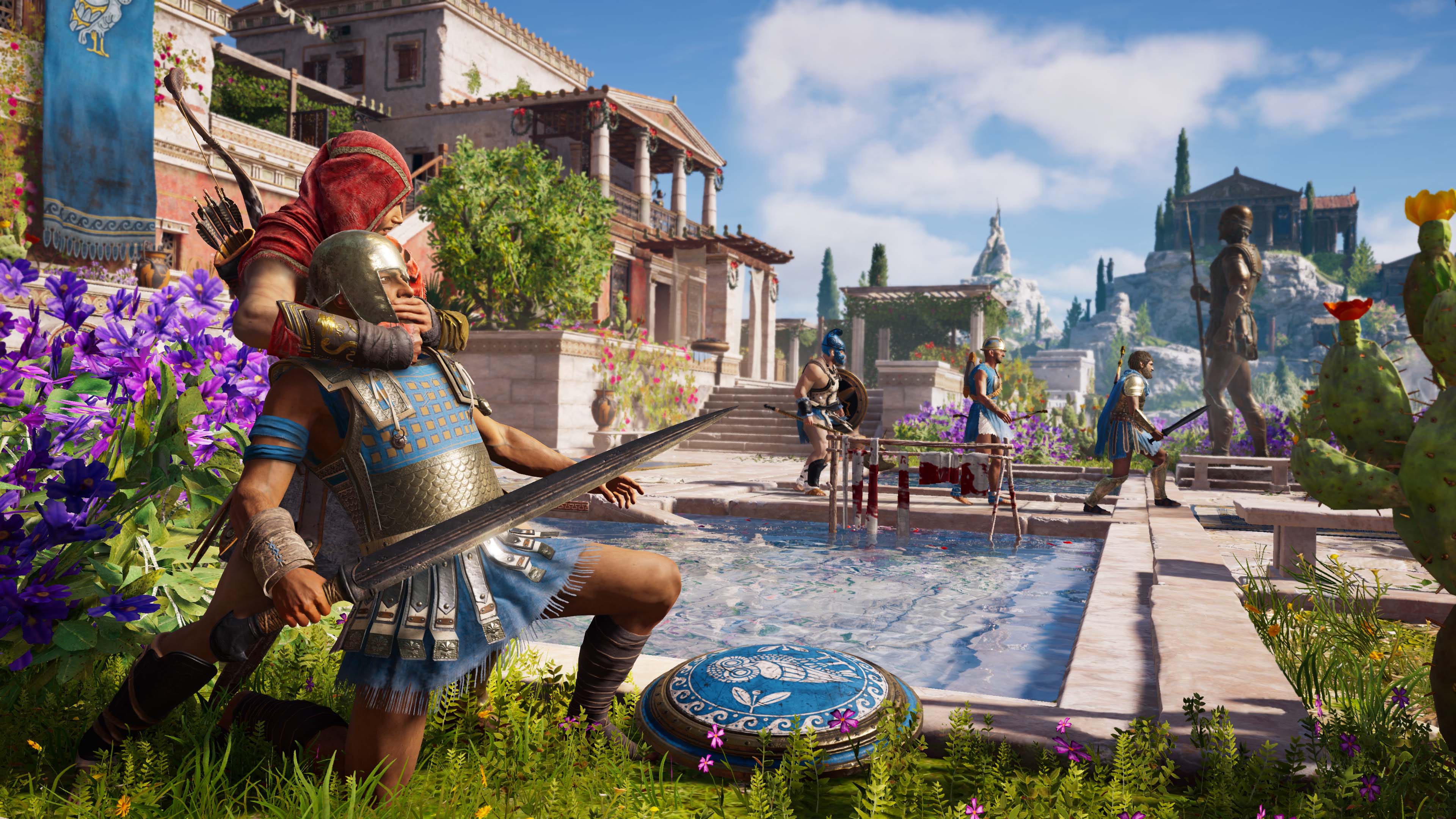 COMBAT
Show off your extraordinary warrior abilities and shift the tides of battle during one of the deadliest conflicts of the time, the Peloponnesian War. Charge into epic clashes between Sparta and Athens in big battles pitting 150 vs. 150 soldiers against each other
Find uncharted locations, uncover hidden treasures, or cleave your way through entire fleets in naval battles. Customize the look of your ship, upgrade weaponry to suit your strengths, and recruit crewmembers with unique perks, tailoring naval combat to your style.
A LAND OF MYTHS AND LEGENDS
Discover a world rich with myths and legends. From ancient rituals to famed statues, come face to face with Greece's legendary figures and discover the true nature of its most daunting mythological beasts.
GET YOUR SPARTAN PACK
As with any offering from the gods, the future isn't always certain, but we are hopeful that the unnamed gifts will bring you good fortune. Redeeming your gift is simple: Register below, and your Gift from the gods will be added to your arsenal when Assassin's Creed Odyssey launches on October 5th for PS4, Xbox One, and PC. 
Ancient Greece is waiting, so claim your Spartan offering and get ready to leave your mark in history!
Assassin's Creed Odyssey [Medusa Edition] includes:
PHYSICAL CONTENT
The Fallen Gorgon statue (height: 33cm) – By Ubicollectibles.
The Assassin's Creed® Odyssey game.
A 64 page Artbook: Featuring the artworks from Ubisoft Quebec artists that led to the creation of the game.
The world map: Explore the world of Assassin's Creed® Odyssey with this hand-drawn artistic representation.
The Selected Game Soundtrack: A selection of the best music from Assassin's Creed® Odyssey.
An additional mission: The blind King. Meet a mysterious traveller that will prove to be much more than he appears as his past is revealed.
The Kronos Pack (Including 5 epic pieces of armour, 1 epic weapon, 1 epic mount).
Time is of the essence when you put yourself at the service of Kronos.
1 Temporary XP Boost.
1 Temporary Drachmas Boost.
Specifications
1 Player  |  Required HDD Space:  50GB or more  |  PS4 Pro Enhanced  |  DUALSHOCK 4 Vibration Function  |  Language: Voice: English/Chinese Subtitle: English/Chinese  |  Playstation Plus is required to access online multiplayer feature.  |  This software is only compatible with Playstation 4 system  |  Region 3