Assassin's Creed Valhalla (Ultimate) - (R3)(Eng/Chn)(PS4)(Pre-Order)

Assassin's Creed Valhalla (Ultimate) - (R3)(Eng/Chn)(PS4)(Pre-Order)
---
* Free shipping delivery to East Malaysia
* Usually ships within 1-3 business days
BUILD YOUR OWN VIKING LEGEND
Official Release Date: 10th November 2020. *Product arrival in store within 1-3 working days after official release date
The RM50 stated in the price refers to deposit. Final price is to be confirmed. Upon game pre-order cancellation more than 1 weeks before game release, deposit will be refunded in 7 working days. Deposit is non-refundable if pre-order cancellation is less than 1 week before game release. Pre-ordered games cannot be changed less than 1 week before the game release. Upon game arrival, our customer service personnel will contact you for the remaining balance of the price. Make sure to include valid contact no & email address during checkout process. Customer who pre-ordered their game will have 30 days period to collect their game after it is made available to purchase in store. After 30 days, game pre-ordered is considered cancelled & deposit forfeited.
Become Eivor, a Viking raider raised to be a fearless warrior, and lead your clan from icy desolation in Norway to a new home amid the lush farmlands of ninth-century England. Find your settlement and conquer this hostile land by any means to earn a place in Valhalla.
England in the age of the Vikings is a fractured nation of petty lords and warring kingdoms. Beneath the chaos lies a rich and untamed land waiting for a new conqueror. Will it be you?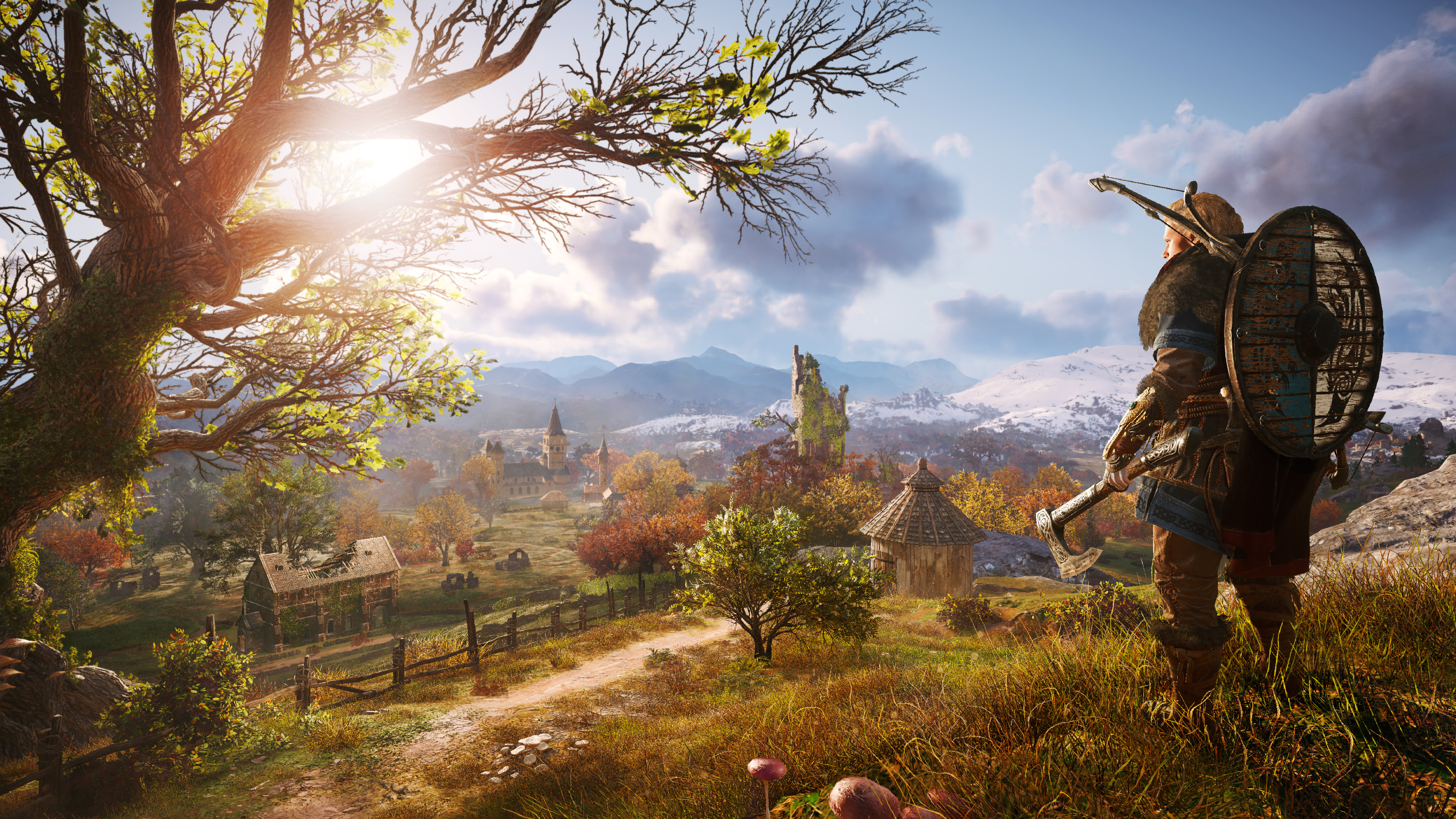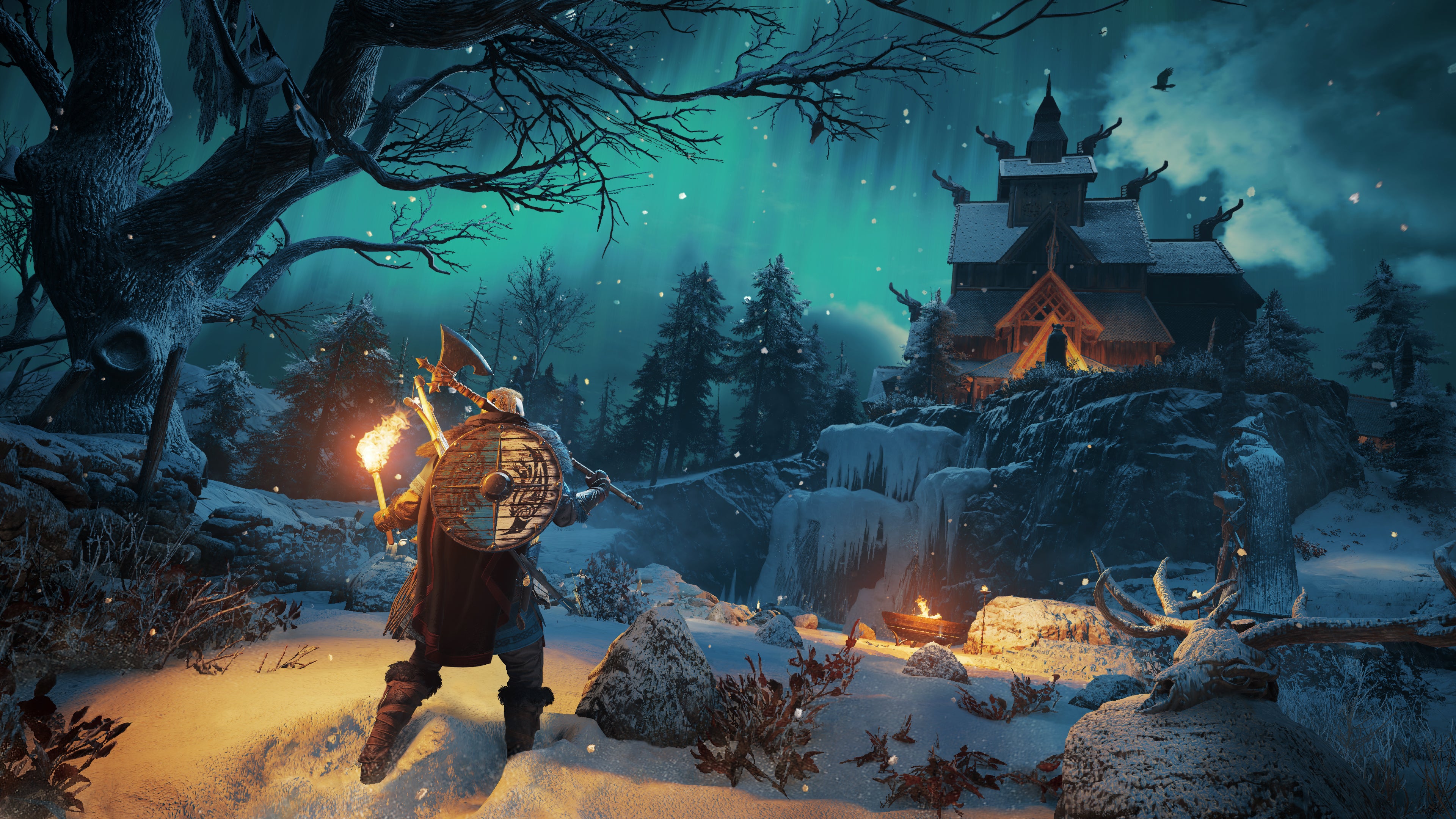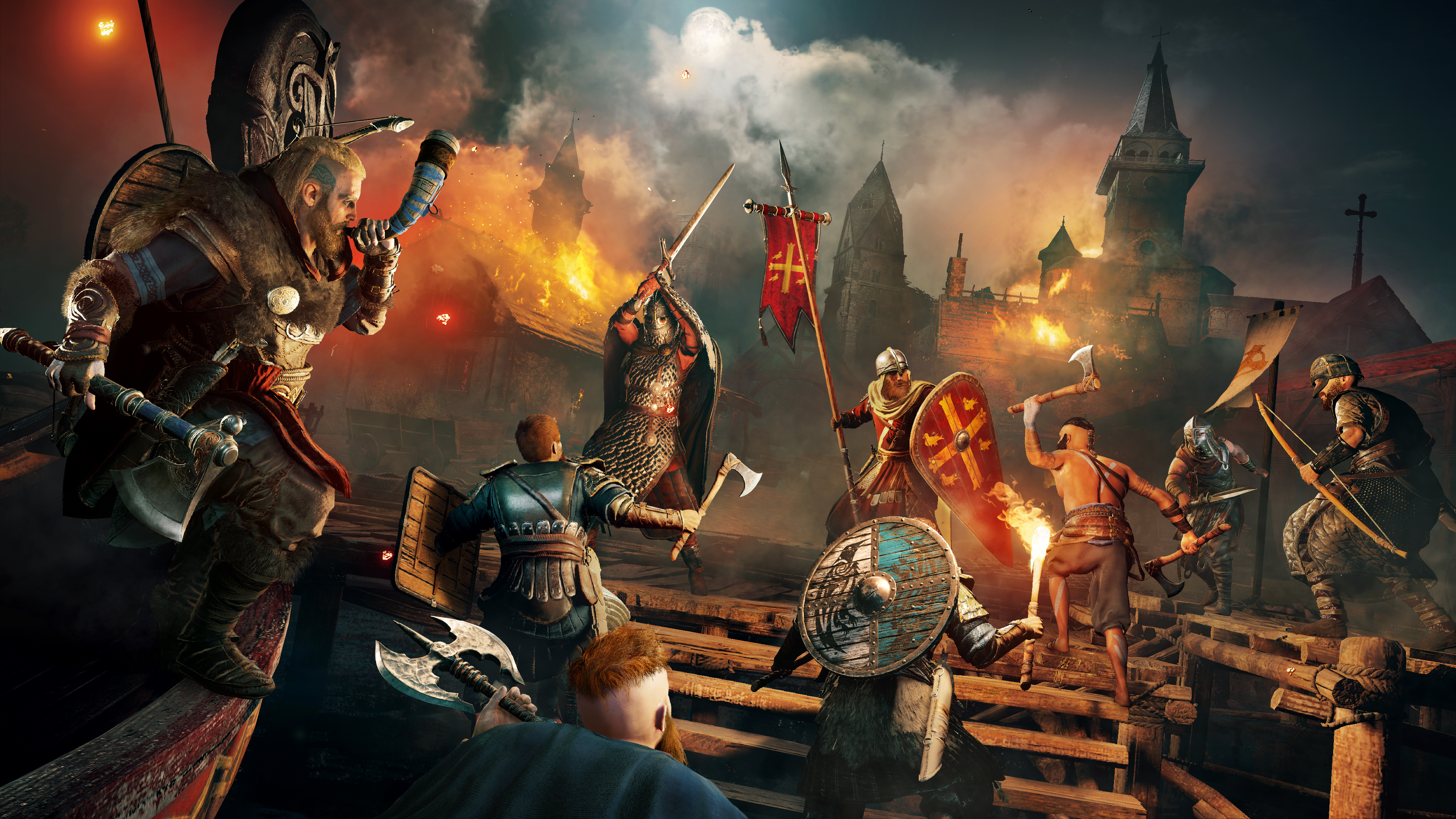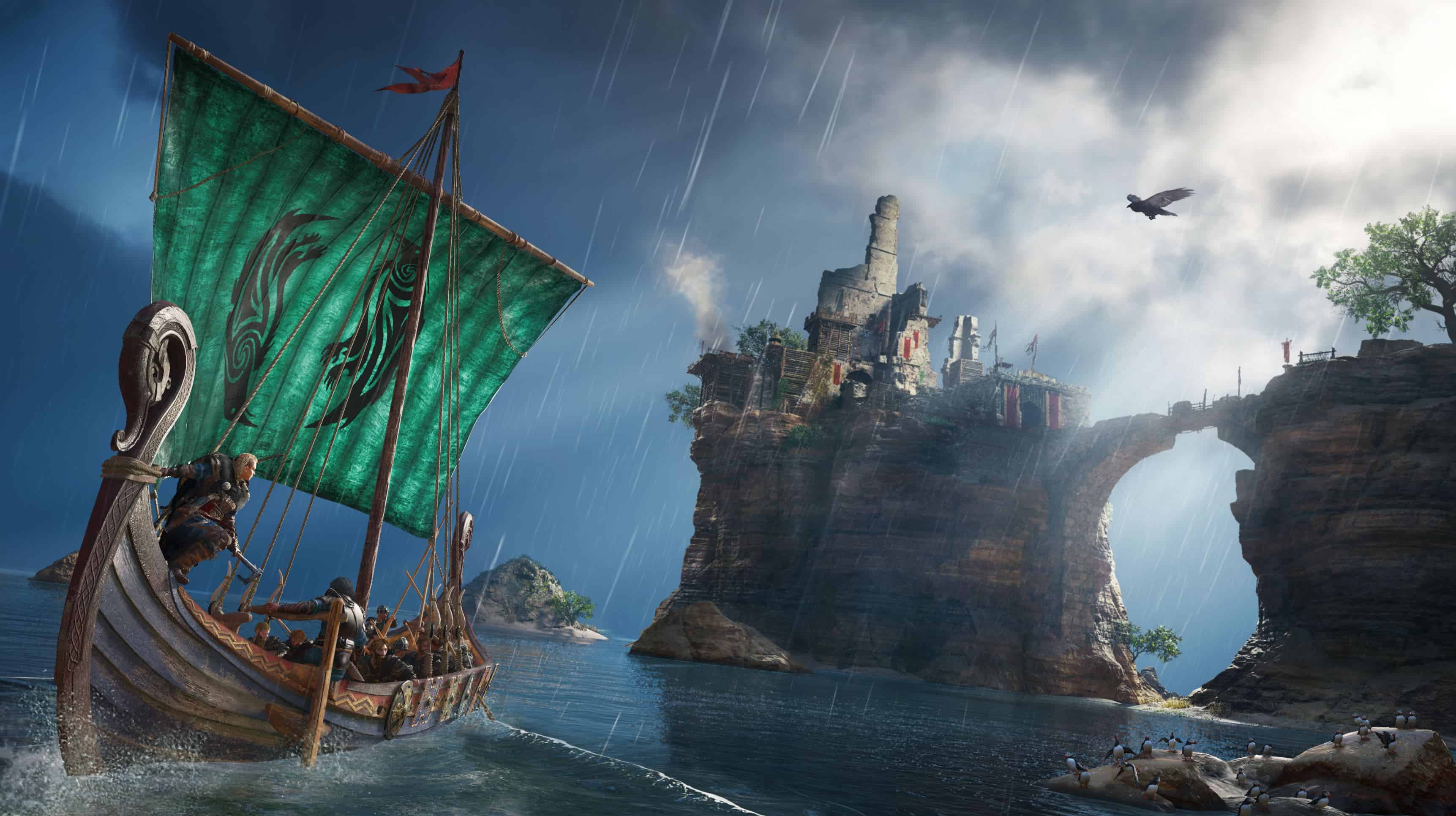 WRITE YOUR VIKING SAGA
Blaze your own path across England with advanced RPG mechanics. Fight brutal battles, lead fiery raids or use strategy and alliances with other leaders to bring victory. Every choice you make in combat and conversation is another step on the path to greatness.
LEAD EPIC RAIDS
Lead a crew of raiders and launch lightning-fast surprise attacks against Saxon armies and fortresses. Claim the riches of your enemies' lands for your clan and expand your influence far beyond your growing settlement.
ENGAGE IN VISCERAL COMBAT
Unleash the ruthless fighting style of a Viking warrior as you dual-wield axes, swords, or even shields against relentless foes. Decapitate opponents in close-quarters combat, riddle them with arrows, or assassinate them with your Hidden Blade.
GROW YOUR SETTLEMENT
Your clan's new home grows with your legend. Customise your settlement by building upgradable structures. Unlock new features and quests by constructing a barracks, a blacksmith, a tattoo parlour, and much more.
SHARE YOUR CUSTOM RAIDER
Recruit mercenary Vikings designed by other players or create and customise your own to share online. Sit back and reap the rewards when they fight alongside your friends in their game worlds.
A DARK AGE OPEN WORLD
Sail across the icy North Sea to discover and conquer the broken kingdoms of England. Immerse yourself in activities like hunting and drinking games or engage in traditional Norse competitions like flyting – or, as it's better known, verbally devastating rivals through the art of the Viking rap battle
Assassin's Creed Valhalla (Ultimate Edition) Includes:
Base Game
Season Pass
Ultimate Pack (Berserker Gear Pack / Berserker Settlement/ Berserker Longship / A Set Of Runes)