Anthem Standard Edition - R3/Eng (PS4) (Pre-order)

Anthem Standard Edition - R3/Eng (PS4) (Pre-order)
---
* Free shipping delivery to East Malaysia
* Usually ships within 1-3 business days
A co-operative Action-RPG set in a new and mysterious world from BioWare™ and EA
Official Release Date: 22nd February 2019. *Product arrival in store within 1-3 working days after official release date.
The RM50 stated in the price refers to deposit. Final price is to be confirmed. Upon game pre-order cancellation, deposit will be refunded in 7 working days. Upon game arrival, our customer service personnel will contact you for the remaining balance of the price. Make sure to include valid contact no & email address during checkout process.
In Anthem, up to four friends can unravel the world's mysteries and take on its most fearsome challenges together. Shared danger means shared glory, and successful Freelancers will all be richly rewarded for successful exploits. Throughout their adventure, players can outfit their Freelancers with powerful Javelin exosuits, each of which are equipped with unique weapons and abilities. Players can also customize their Javelin with gear they earn and craft throughout the adventure, and leave a lasting mark on the world.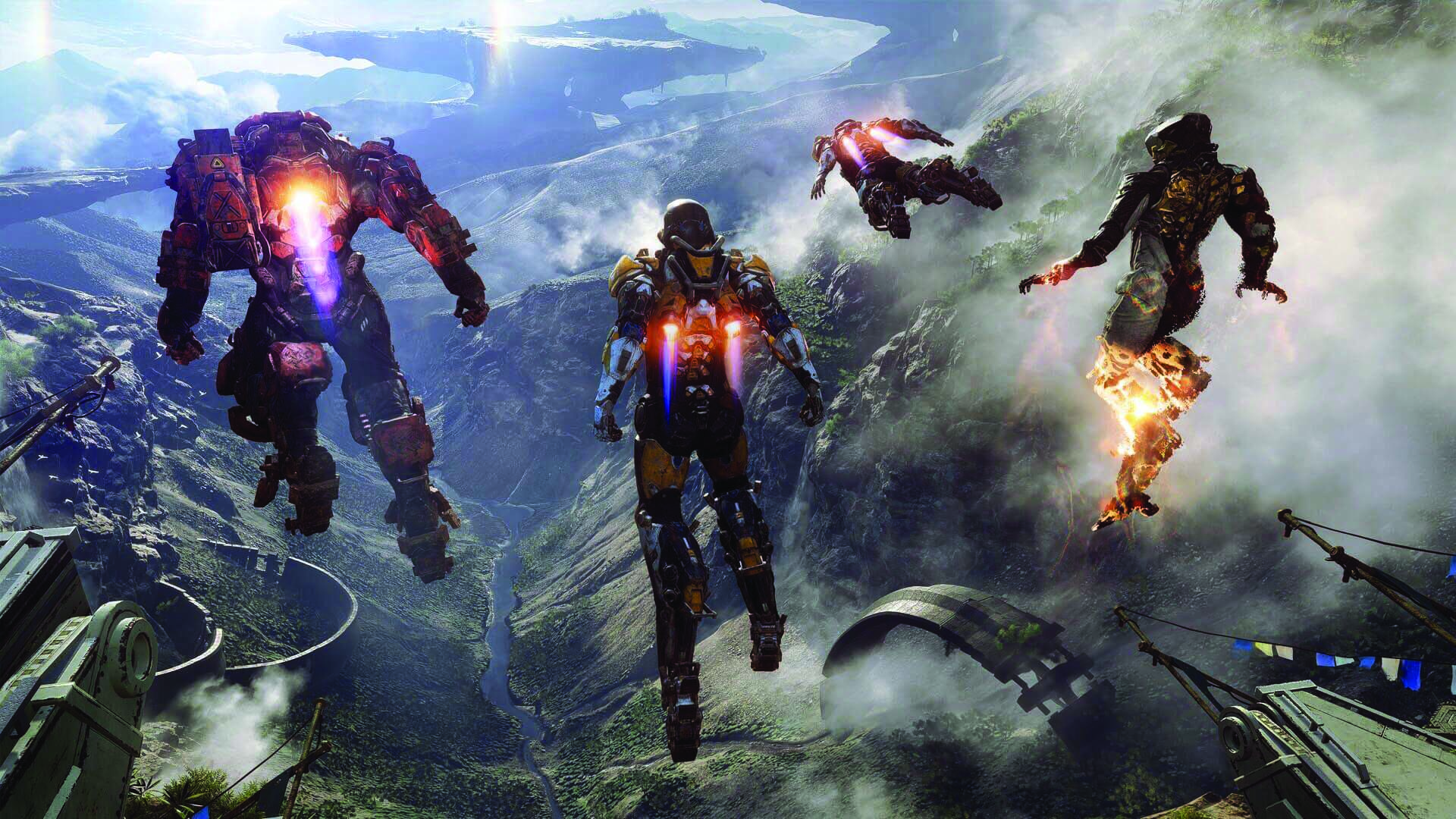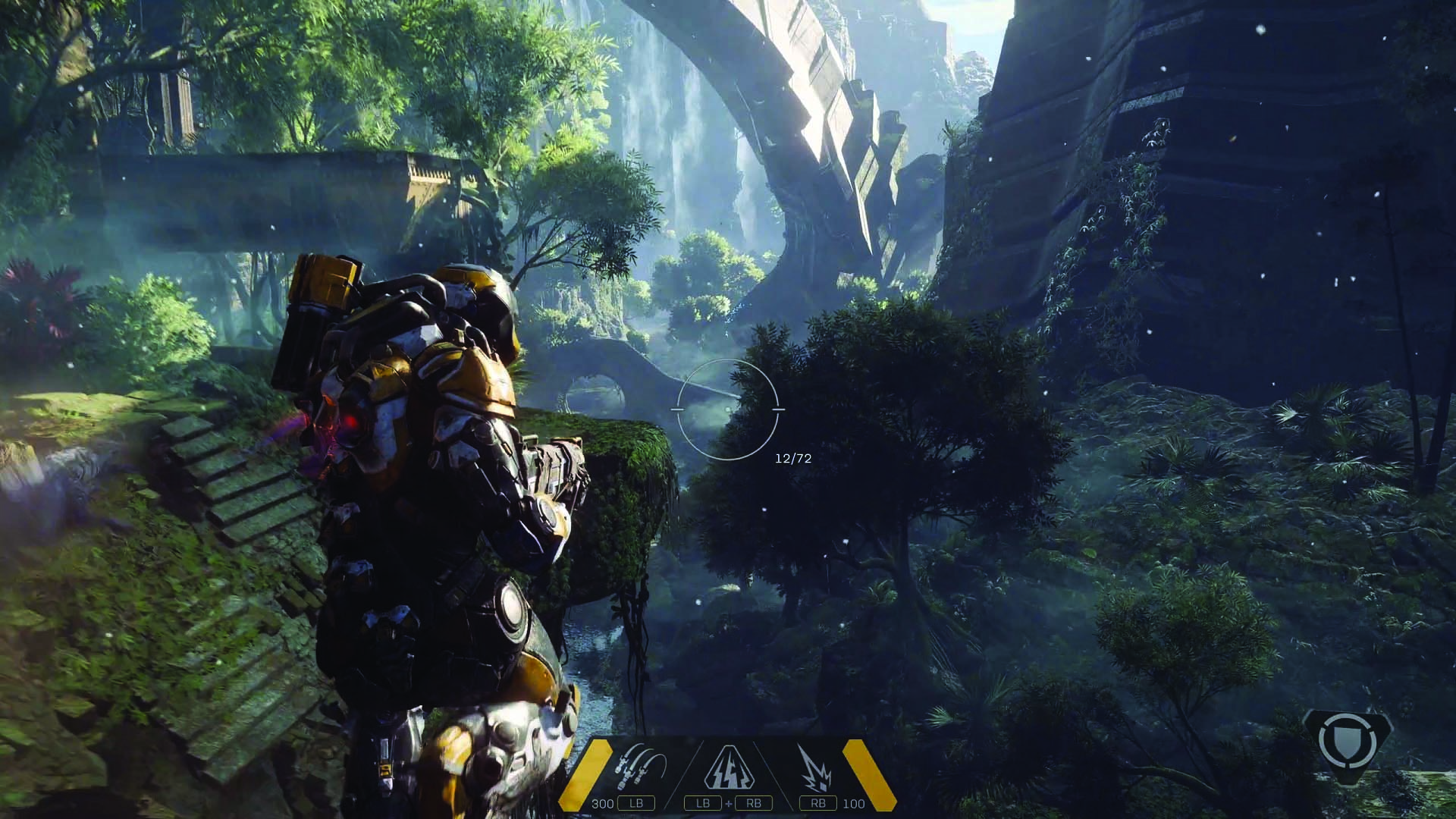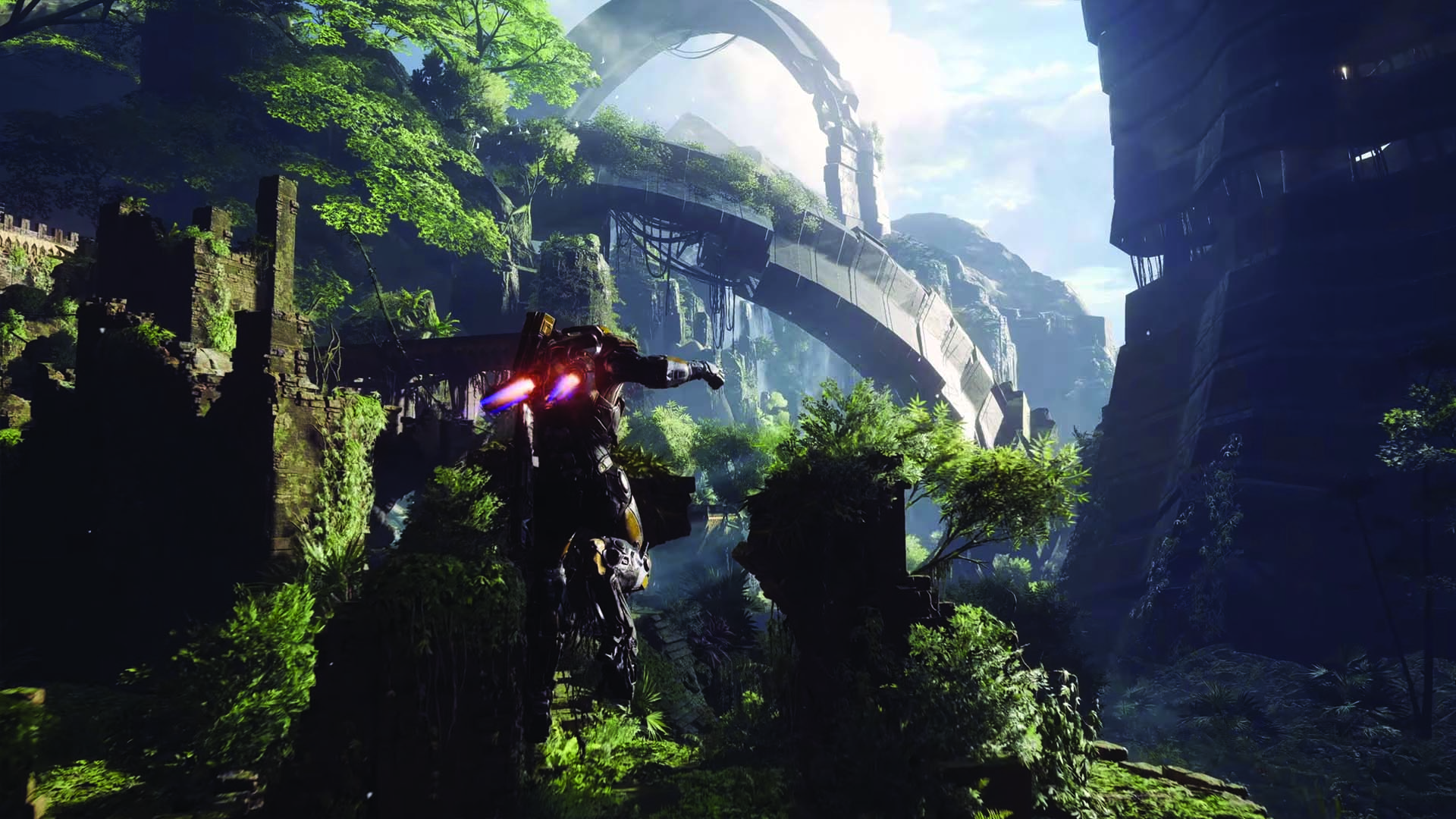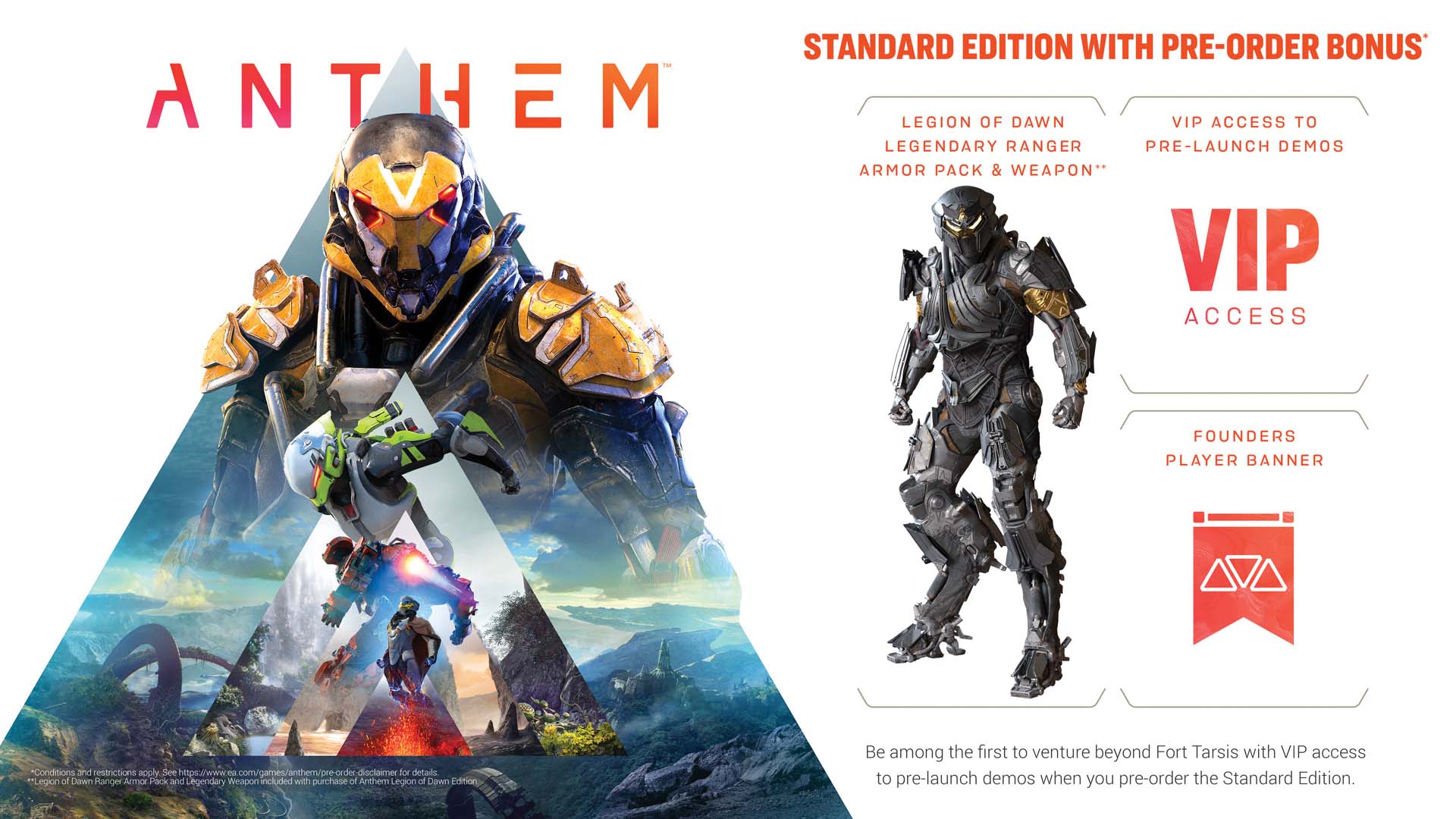 TRIUMPH AS ONE - Team with up to three other players in cooperative adventures that reward both combined effort and individual skill. Each player's choice of Javelin exosuit will shape their contribution and strategic role. As you explore, you will discover a gripping story filled with unique and memorable characters. Seamless and intelligent matchmaking will ensure you can quickly and easily find other players to adventure alongside
SUIT UP WITH JAVELINS - Every time you enter the world as a Freelancer, you'll select a powerful Javelin exosuit – armor designed to provide its pilot with incredible offensive and defensive capabilities. Move at incredible speed, rocket across the skies, or safely roam watery depths. As you play, you will constantly progress both your own abilities as a Javelin pilot and the combat and traversal capabilities of your growing collection of exosuits
CUSTOMIZE YOUR LOADOUT - The Javelin exosuits – and accompanying gear, weapons, and equipment – can be extensively customized and personalized. As you rank up and defeat enemies, you'll gather gear and complete milestones that unlock amazing personalization options and turn your Javelins into testaments to your ability and achievement
EXPLORE AN EVOLVING WORLD - Anthem's vast, ever-changing world features unpredictable conditions, hazards, and enemies. Over time, Anthem will develop and expand – introducing unique stories, challenges, and world-shaking events. This world is both beautiful and deadly – and will test you on each expedition you embark on with your Freelancer team
Pre-order to receive the Anthem™ Pre-Order Bonus:
The Ranger Legion of Dawn Armor Pack and Legendary weapon
Founders player banner
VIP access to pre-launch demos
 Anthem theme