Ace Combat 7 PS4 English Version & Hori Hotas Flight Stick (Pre-Order)

Ace Combat 7 PS4 English Version & Hori Hotas Flight Stick (Pre-Order)
---
* Free shipping delivery to East Malaysia
* Usually ships within 1-3 business days
ACE COMBAT 7  And HORI HOTAS Flight Stick
Official Release Date: 18th January 2019. *Product arrival in store within 1-3 working days after official release date
The RM50 stated in the price refers to deposit. Final price is to be confirmed. Upon game pre-order cancellation more than 1 week before game release, deposit will be refunded in 7 working days. Deposit is non-refundable if pre-order cancellation is less than 1 week before game release. Pre-ordered games cannot be changed less than 1 week before the game release. Upon game arrival, our customer service personnel will contact you for the remaining balance of the price. Make sure to include valid contact no & email address during checkout process. Customer who pre-ordered their game will have 30 days period to collect their game after it is made available to purchase in store. After 30 days, game pre-ordered is considered cancelled & deposit forfeited.
The ACE COMBAT 7 HOTAS Flight Stick features full Hands On Throttle-And-Stick (HOTAS) controls with a full size realistic joystick and separate throttle unit modeled after real aircraft controls for ultimate realism and control. Feel the battle with haptic feedback in the Joystick unit and maintain communication with your squadron via built-in headset jack. Adjustable Joystick sensitivity and Throttle resistance provides precise controls for a truly realistic flight simulation experience and allows to recreate authentic piloting conditions and/or set up for optimal layout to suit your preferences.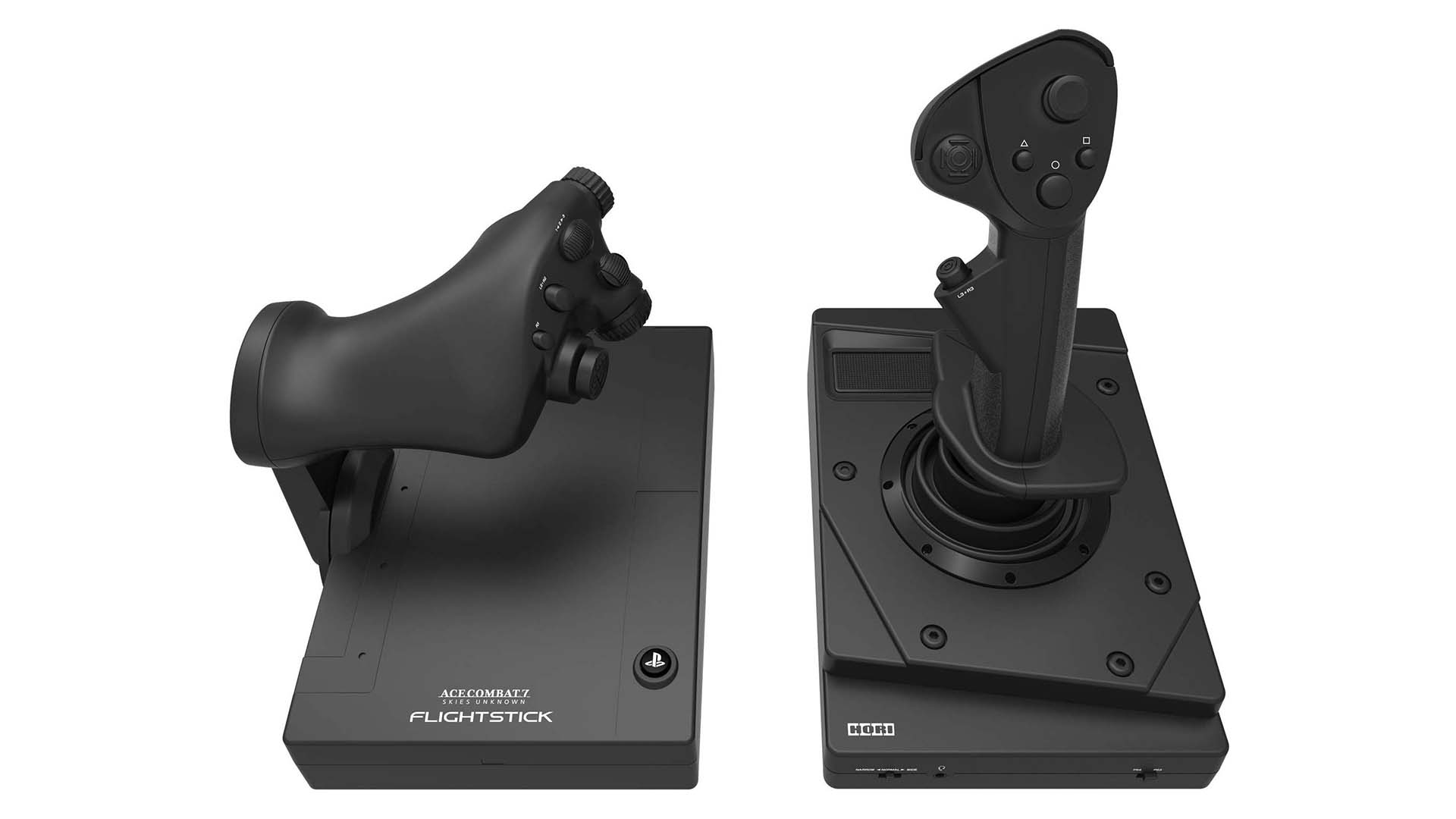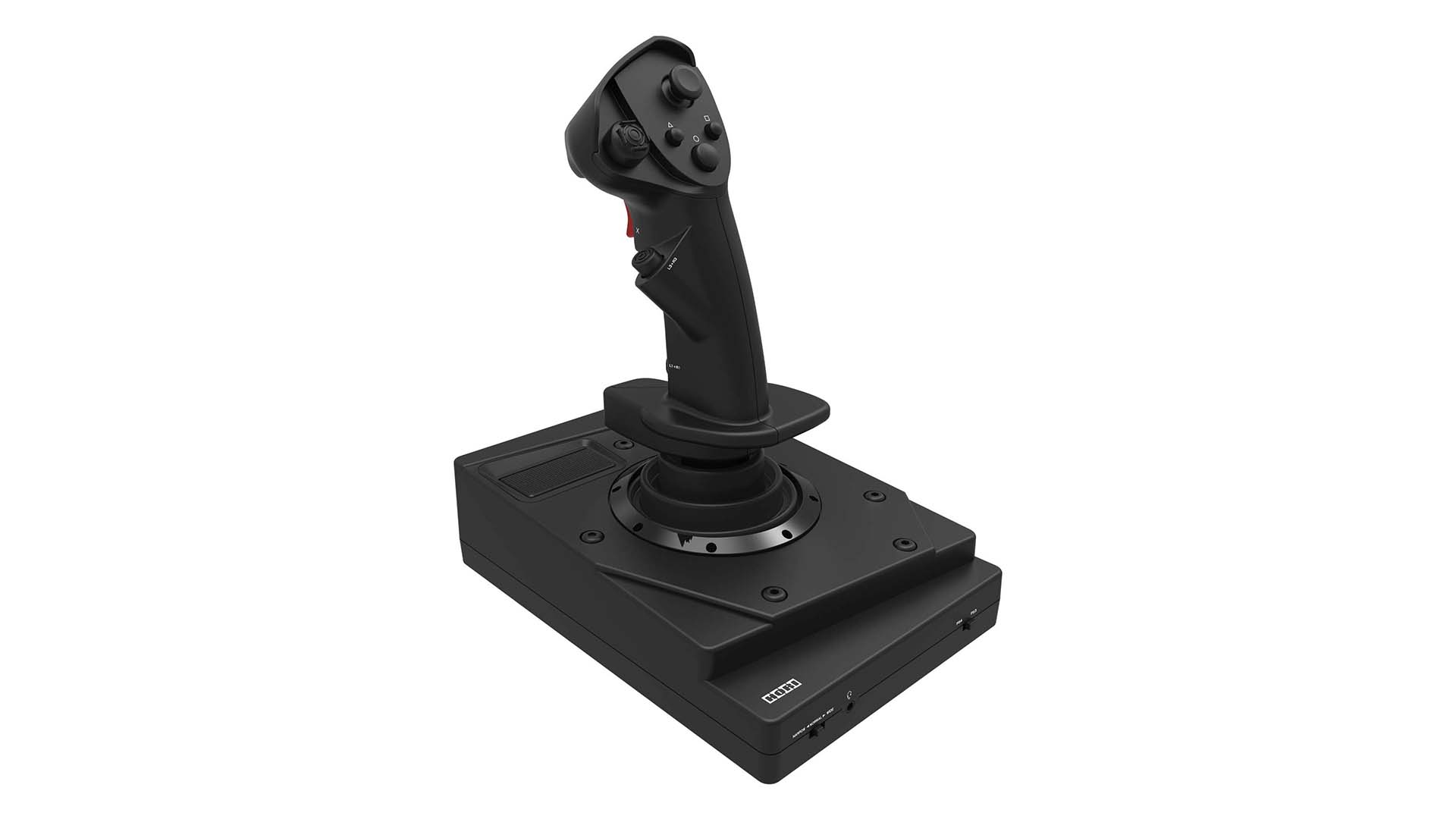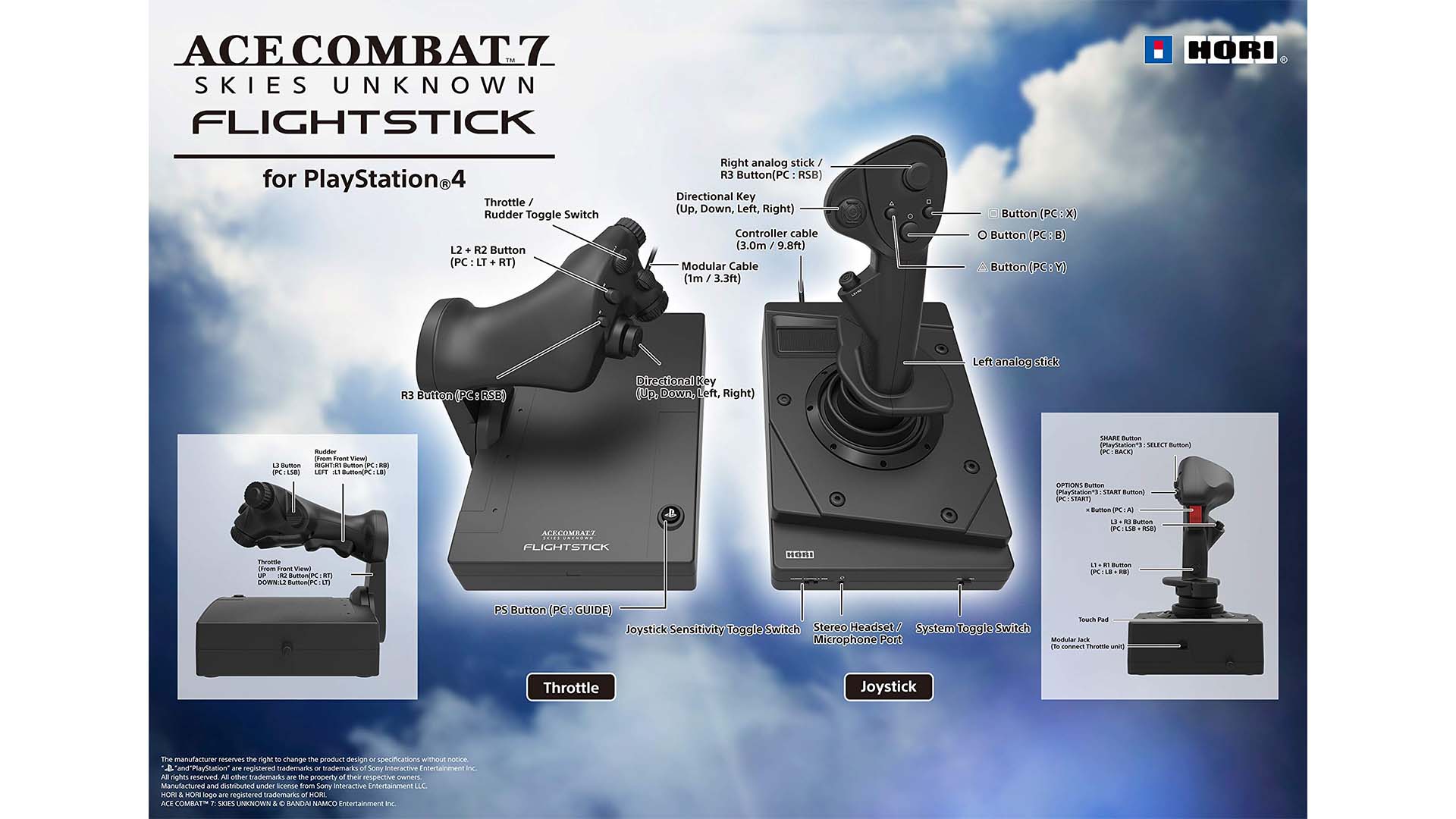 Experience the Rush of Superior Air Power as ACE COMBAT 7: SKIES UNKNOWN delivers the fiercest air combat experience ever created through photorealistic visuals, intense dog-fighting action, and a multitude of authentic and futuristic aircraft to fly. The ACE COMBAT 7 HOTAS Flight Stick will be fully compatible with ACE COMBAT 7: SKIES UNKNOWN and will feature logo branding and realistic controls to put gamers in the cockpit of the most advanced war planes ever developed.
ACE COMBAT 7 HOTAS Flight Stick Features:
Separate Joystick and Throttle with full HOTAS controls
Adjustable Joystick sensitivity and Throttle resistance
Haptic (Vibration) feedback in Joystick unit (PlayStation®4 version ONLY)
3.5mm head set jack
*Includes Ace Combat 7: Skies Uknown PS4 English Version full game
Specifications
1 Player  |  2-8 Network Players  |  Required HDD Space: 36.17GB or more  |  HD Video Output: 720p, 1080i, 1080p  |  DUALSHOCK 4 Vibration Function  |  Language: Voice: Japanese/English Subtitle: English  |  Playstation Plus is required to access online multiplayer feature.  |  This software is only compatible with Playstation 4 system  |  Region 3