Ace Angler: Fishing Spirit (Rod Bundled) - (Asia)(Eng/Jpn)(Switch)(Pre-Order)

Ace Angler: Fishing Spirit (Rod Bundled) - (Asia)(Eng/Jpn)(Switch)(Pre-Order)
---
* Free shipping delivery to East Malaysia
* Usually ships within 1-3 business days
This title, set in an aquarium-themed amusement park, represents a sequel to the global hit, Ace Angler, which was released in 2019 and had sold over 800,00 copies worldwide.
Official Release Date: 27th October 2022. Product arrival in store within 1-3 working days after official release date.
The RM50 stated in the price refers to deposit. Final price is to be confirmed. Upon game pre-order cancellation more than 1 weeks before game release, deposit will be refunded in 7 working days. Deposit is non-refundable if pre-order cancellation is less than 1 week before game release. Pre-ordered games cannot be changed less than 1 week before the game release. Upon game arrival, our customer service personnel will contact you for the remaining balance of the price. Make sure to include valid contact no & email address during checkout process. Customer who pre-ordered their game will have 30 days period to collect their game after it is made available to purchase in store. After 30 days, game pre-ordered is considered cancelled & deposit forfeited.
Apart from being able to play the famous Ace Angler arcade game in the comfort of your homes in Medal Mode, the title also includes a wide array of other fun features. Follow the quest to clean the world's oceans for a sustainable future in Story Mode, play aquatic-themed medal pusher games, enjoy multiplayer games like Gator Panic and Goldfish Scooping in Party Mode, and even wage online battles for the first time in the series!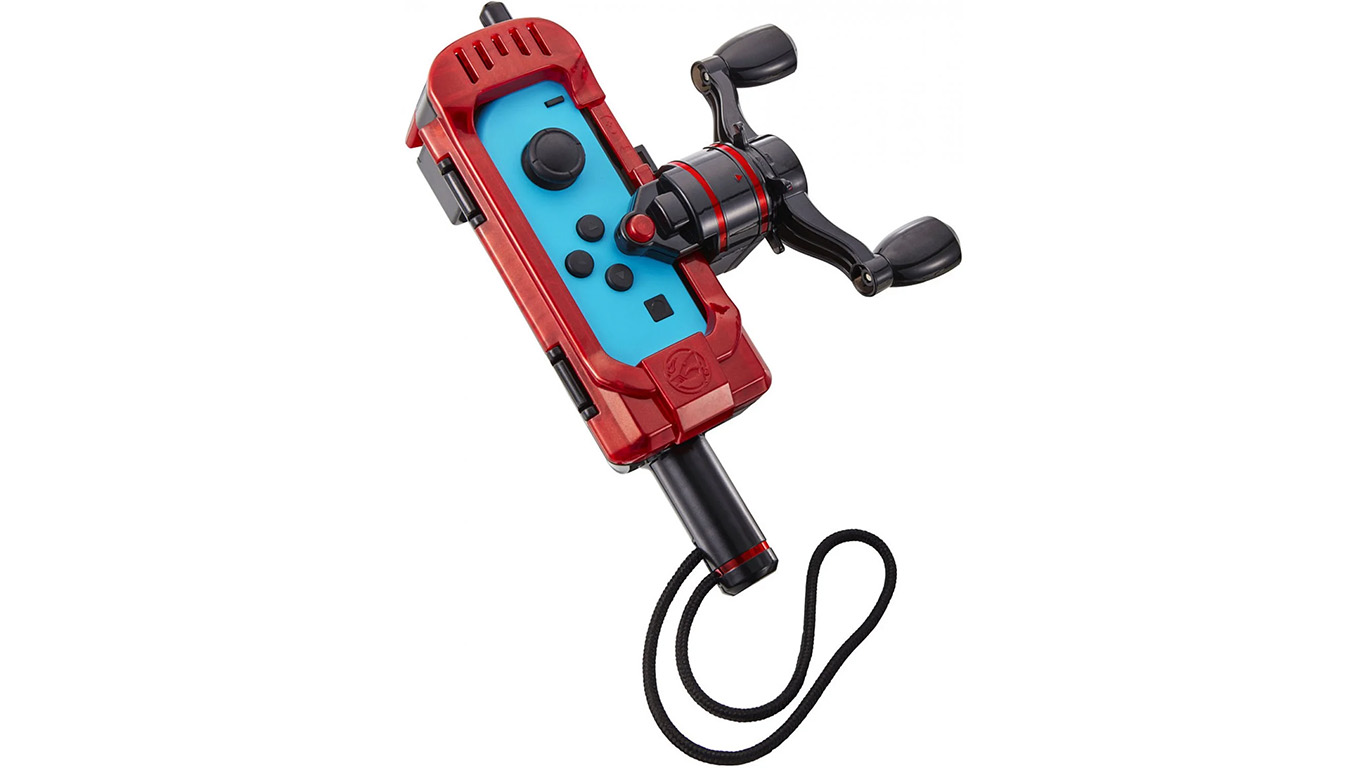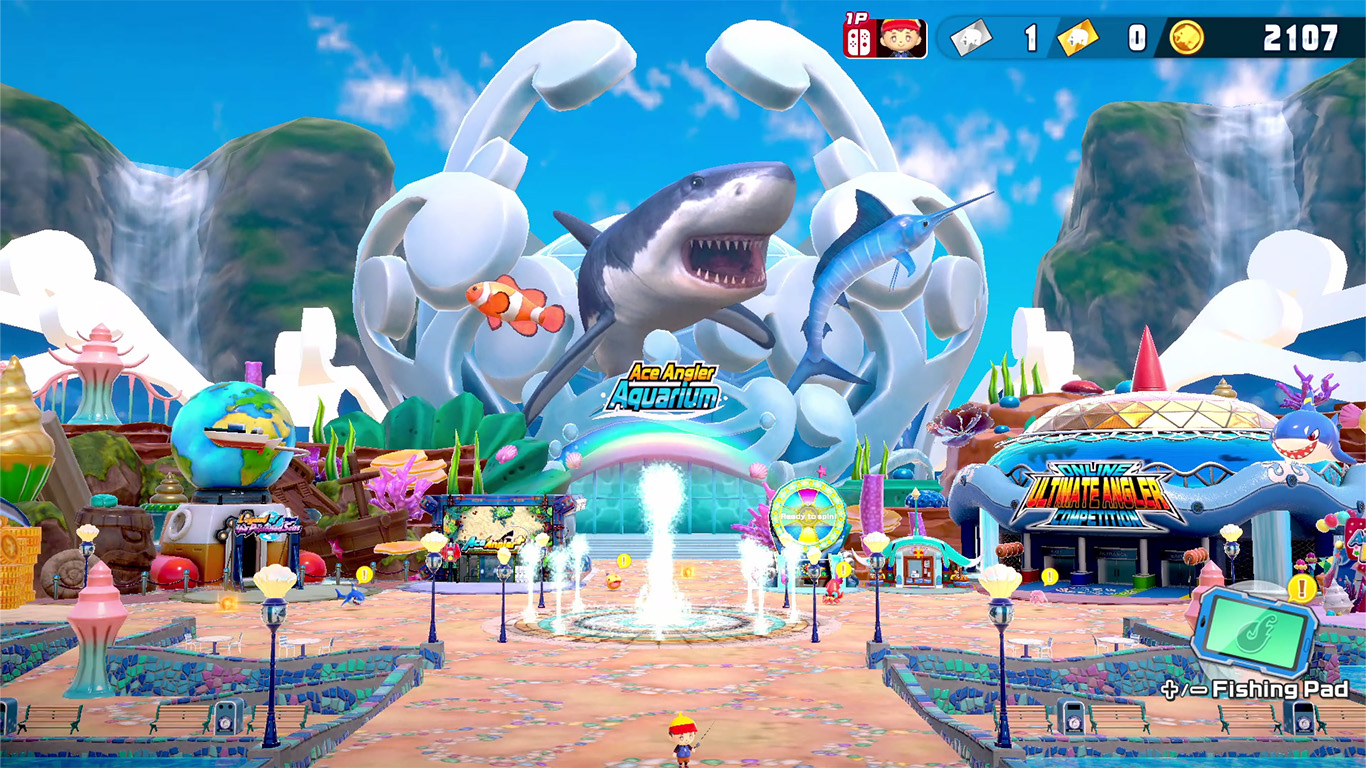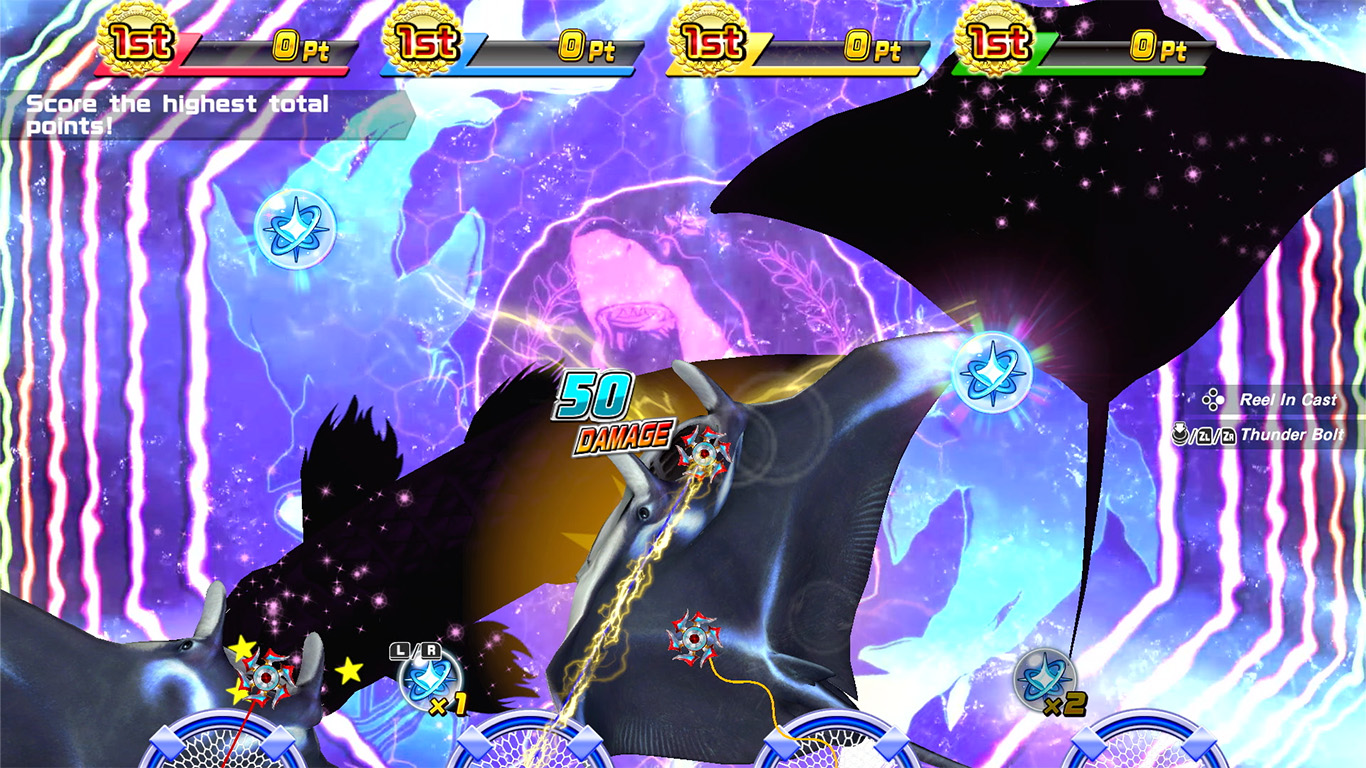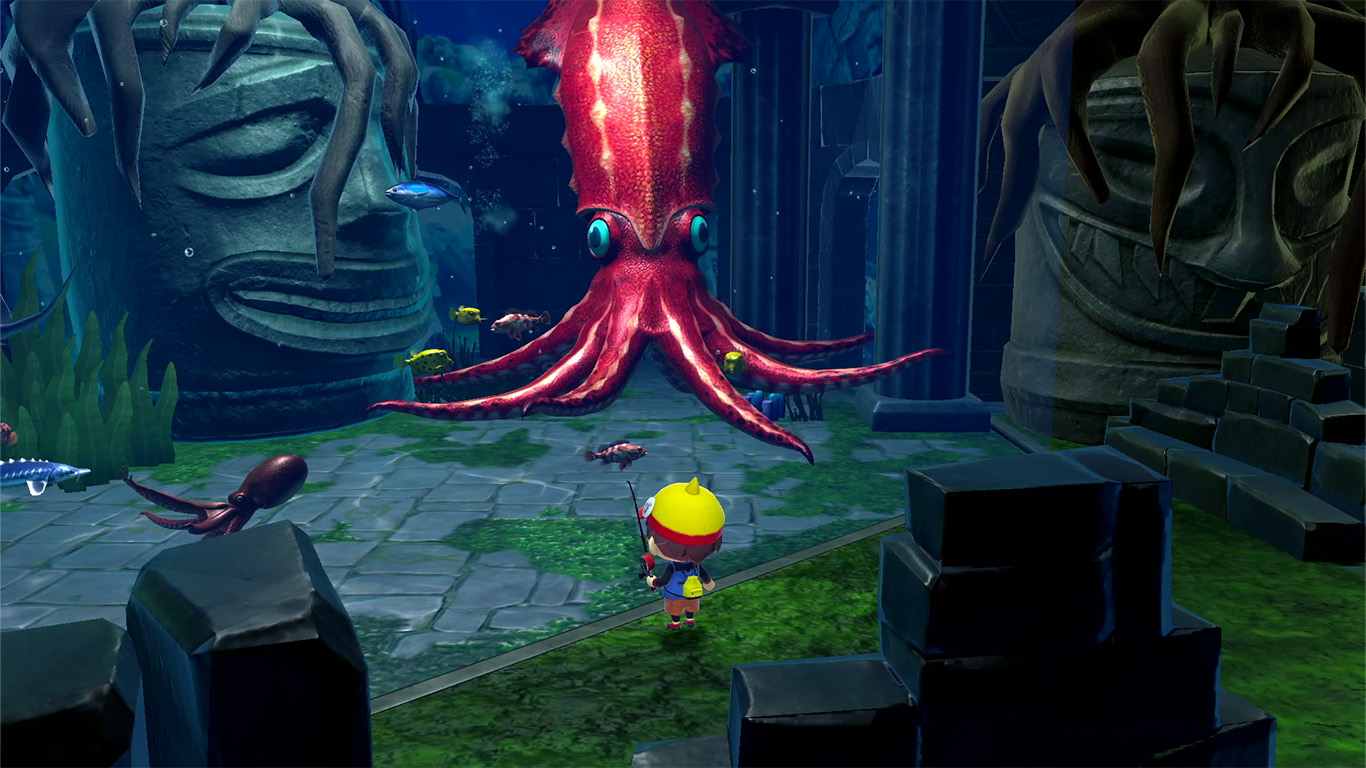 Includes: Rod Controller for Joy-Con. *Joy-Con not included
Catch and Play in Marine Medal Mania
With a giant shark marking the aquarium at its centre, Marine Medal Mania is an amusement park featuring five fun attractions. You can enjoy playing in these five attractions by catching fish and playing games to earn Medals.
These Medals can then be used to spin the Fish Gacha, which unlocks new species and will help you in your quest to complete the aquarium!
Marine Medal Mania's Five Fun Attractions
Choose to play Marine Medal Mania's five fun attractions such as the famous arcade version of Ace Angler, Legend of the Poisoned Seas, the online ultimate Angler competition, fishing mini-games and Shark Fever ⁠— a medal pusher game ⁠— to get the ultimate Ace Angler: Fishing Spirits experience!
View the Fishes of Ace Angler in Your Very Own Aquarium
Obtain new fish for your aquarium by collecting as many Medals as you can and enjoy the unique experience of watching mighty marine beasts such as the great white shark and the giant squid swimming before your eyes. There are more than 250 different species of fishes to collect. Use the fish observation camera to inspect them at close range and learn all sorts of fascinating information about each species.
A great way to catch your reader's attention is to tell a story. Everything you consider writing can be told as a story.
Great stories have personality. Consider telling a great story that provides personality. Writing a story with personality for potential clients will asist with making a relationship connection. This shows up in small quirks like word choices or phrases. Write from your point of view, not from someone else's experience.
Great stories are for everyone even when only written for just one person. If you try to write with a wide general audience in mind, your story will ring false and be bland. No one will be interested. Write for one person. If it's genuine for the one, it's genuine for the rest.